Ryan Manning supports Hate Crime Awareness Week with Swansea City AFC Foundation
12th October 2022
Foundation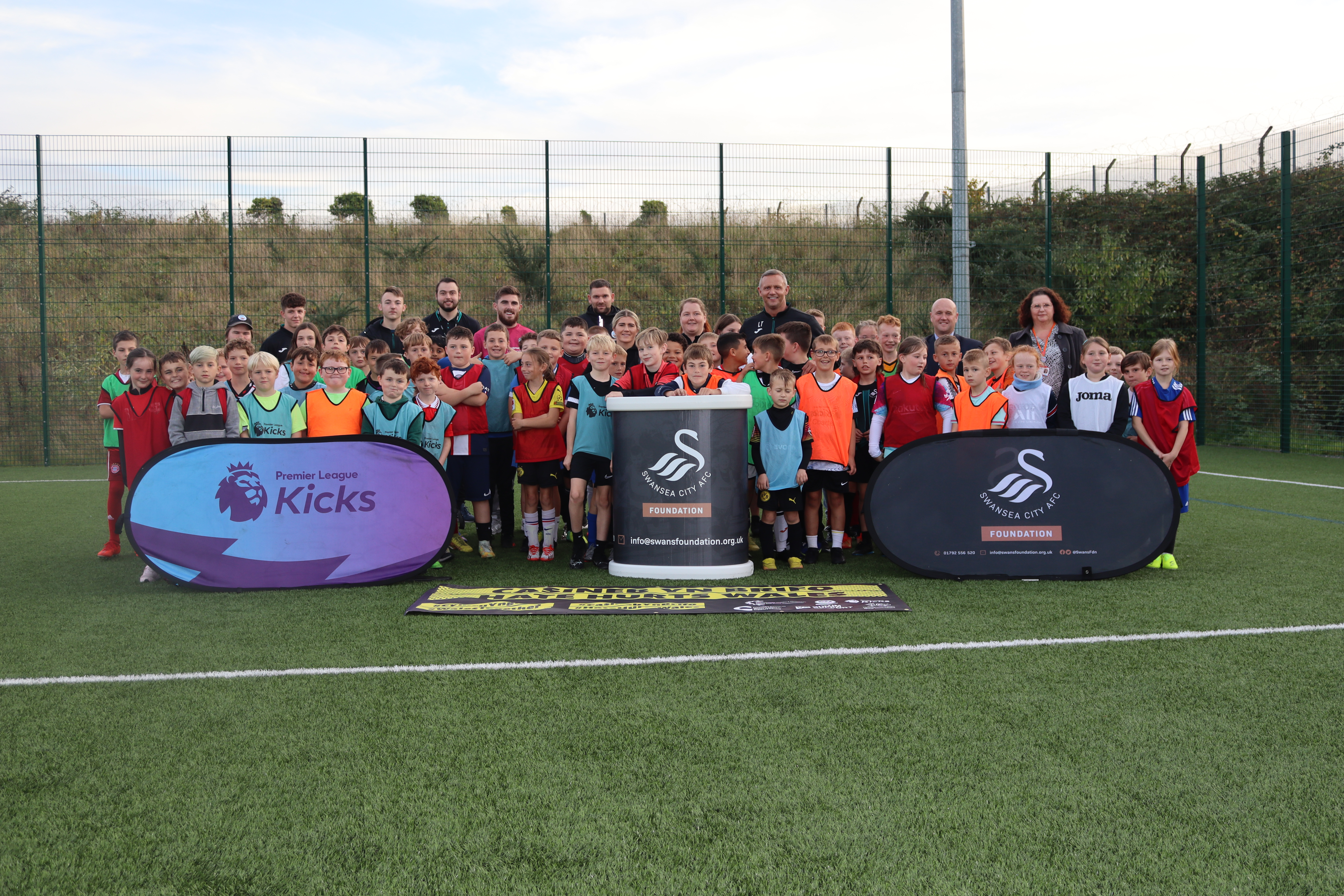 Ryan Manning and club ambassador Lee Trundle joined Swansea City AFC Foundation at Ysgol Penrhos last Tuesday to support Hate Crime Awareness Week.
The Swans defender joined a Premier League Kicks session in the Llanelli school, with Dyfed Powys police and crime commissioner Dafydd Llywelyn delivering a workshop focused on hate crime.
Manning was pleased to support such an important campaign and engage with the local community.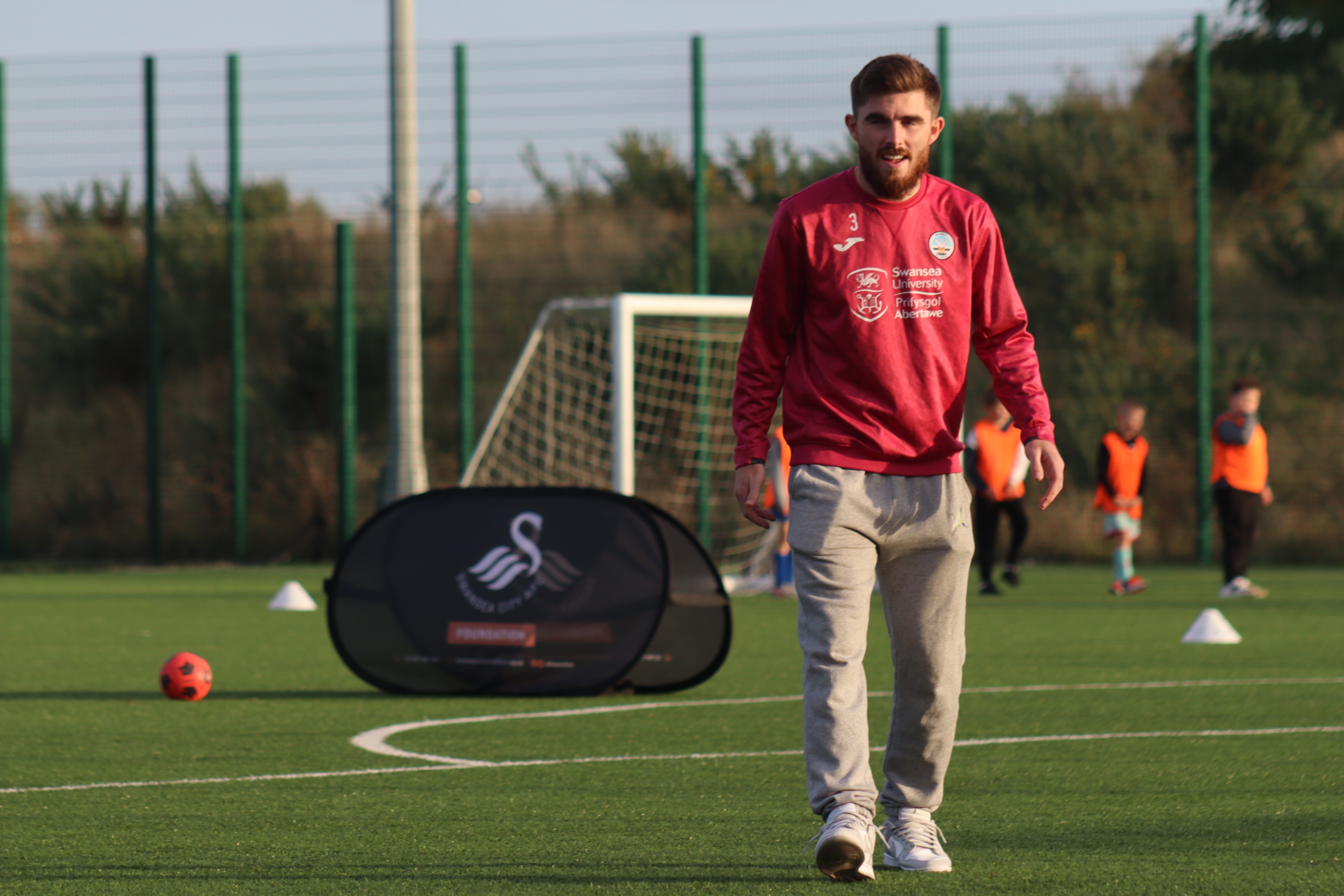 "With the age that a lot of the kids here are at, it's important for them to understand how it works and how damaging hate crime can be if it's not dealt with in the right manner," said Manning.
"The police were able to explain to them how to deal with it properly and the right way to process it, rather than fighting fire with fire.
"It's massive to get all the kids down here playing and doing something that's constructive, the longer you can get them doing things like this the better, and the opportunities that they can get from this can stand with them for life."
"This type of session breaks down a lot of barriers with the kids, so having the hate crime message shared through football with the professional footballers and the police officers is so impactful," added Llywelyn
"It's great to see the support of the Foundation, helping us to deliver these sorts of messages, not just in Llanelli but across the force area during the week.
"Having superstars like Ryan Manning and Lee Trundle coming here adds that extra spark to the whole thing, the kids have had their selfies, but they've also had that really important message about hate crime and that it's not acceptable to treat people in that way."
"I think it's particularly important with kids of a younger age because they can soak up more information and it's good for the police to come down and explain all about hate crime and for me and Ryan to discuss what we have seen over the years," club ambassador Trundle said.
"Ryan's come down and spoken to the kids, spent time with them and talked about the hate crime campaign, and that's what you need because as a football club we do influence the local kids."