Ryan 'Rhino' Manning happy to see lucky charm pay off in Preston win
23rd January 2022
First team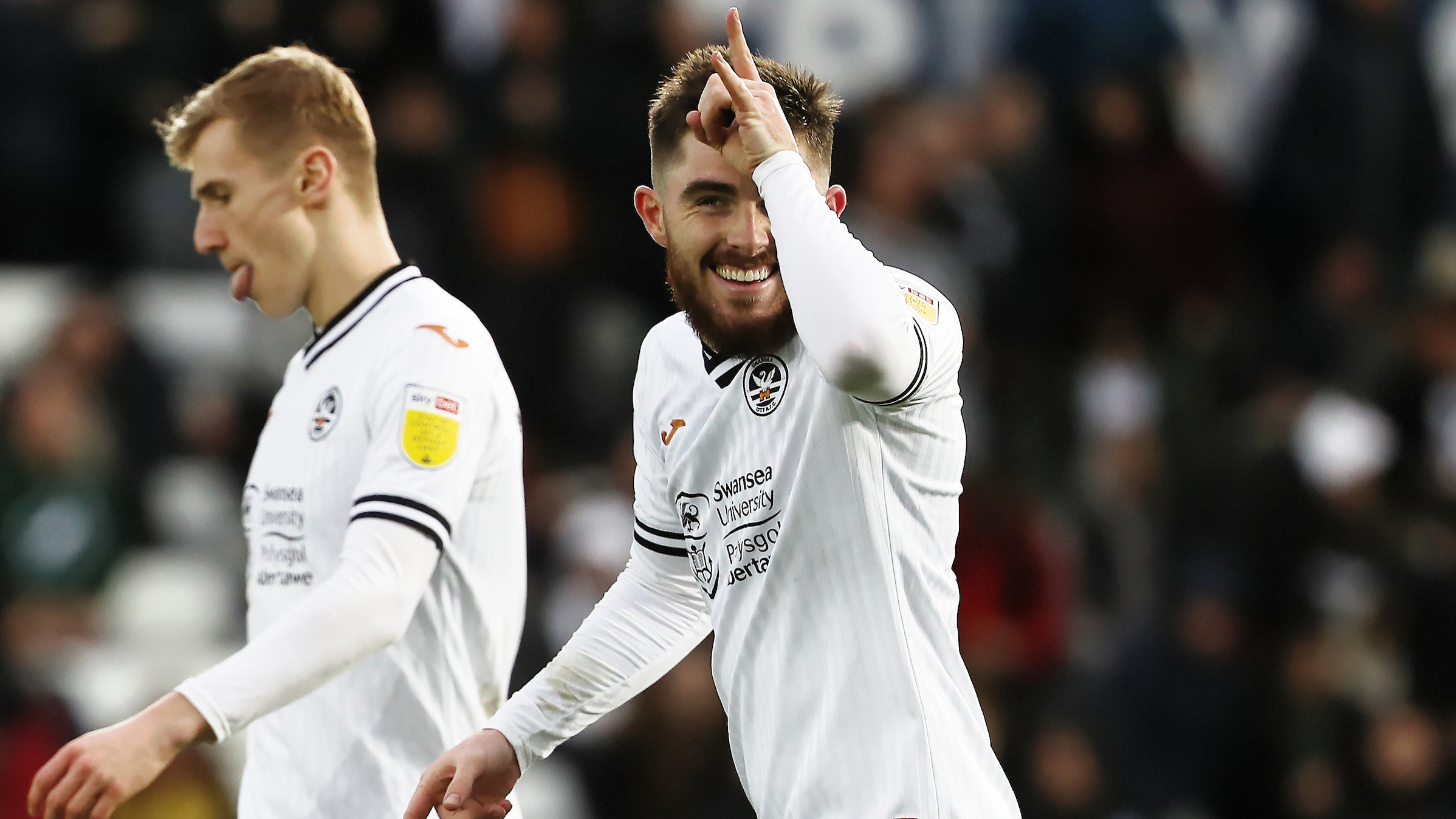 Ryan 'Rhino' Manning was happy to give his new goal celebration an airing against Preston, and revealed why it means he may have to make sure his father becomes a regular visitor to Swansea City games.
The defender scored his second goal for the club to seal a 1-0 win over North End as home supporters returned to the Swansea.com Stadium.
It was a wonderful strike, with a fizzing, serving shot beating Preston keeper Daniel Iversen all ends up.
Manning senior was in attendance, just as he had been when the Republic of Ireland international scored a superb volley against Reading earlier in the season.
And his son might be trying to convince his father to come to a few more games given his presence seems to bring out a goalscoring streak in the Galway product.
"To be fair, my father was over to watch a game for the second time. The first time was Reading, so I think I am going to have to try and get him to move in or something," said Manning.
"He seems to be my lucky charm!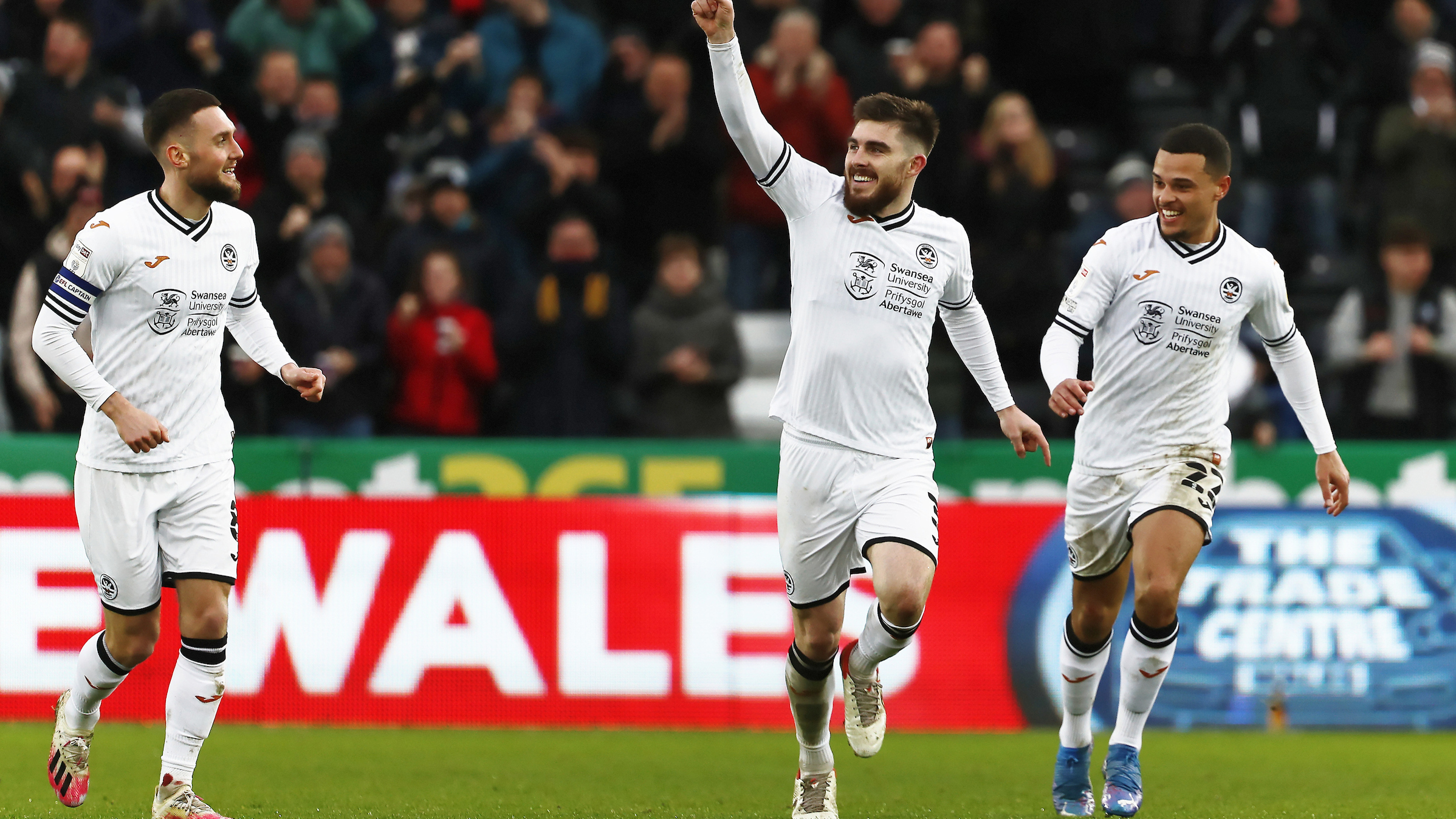 "I can't say too much because I shanked two efforts from that sort of distance in the last couple of games, so if that one didn't go in I think the gaffer and the lads would be telling me to stop shooting.
"I am just happy it went in and we got the three points, and we got to do it in front of these fans.
"The Southampton game just wasn't the same, and we missed them. So it was great to have them back and I hope we can have some more afternoons and evenings like that."
Manning celebrated his strike by raising his hand to his head and making the shape of a horn, and he revealed it was down to a nickname he has been given by one of the club's medical team.
"You'd have to ask Minty (soft tissue therapist Matt Murray), he was the one who started this whole thing of calling me Rhino," added the 25-year-old.
"He started it last year so I had a celebration with it and that has become his thing now, he is always on about it.
"He was on at me because I didn't do it against Reading, so if I didn't do it this time he probably wouldn't give me any treatment any more!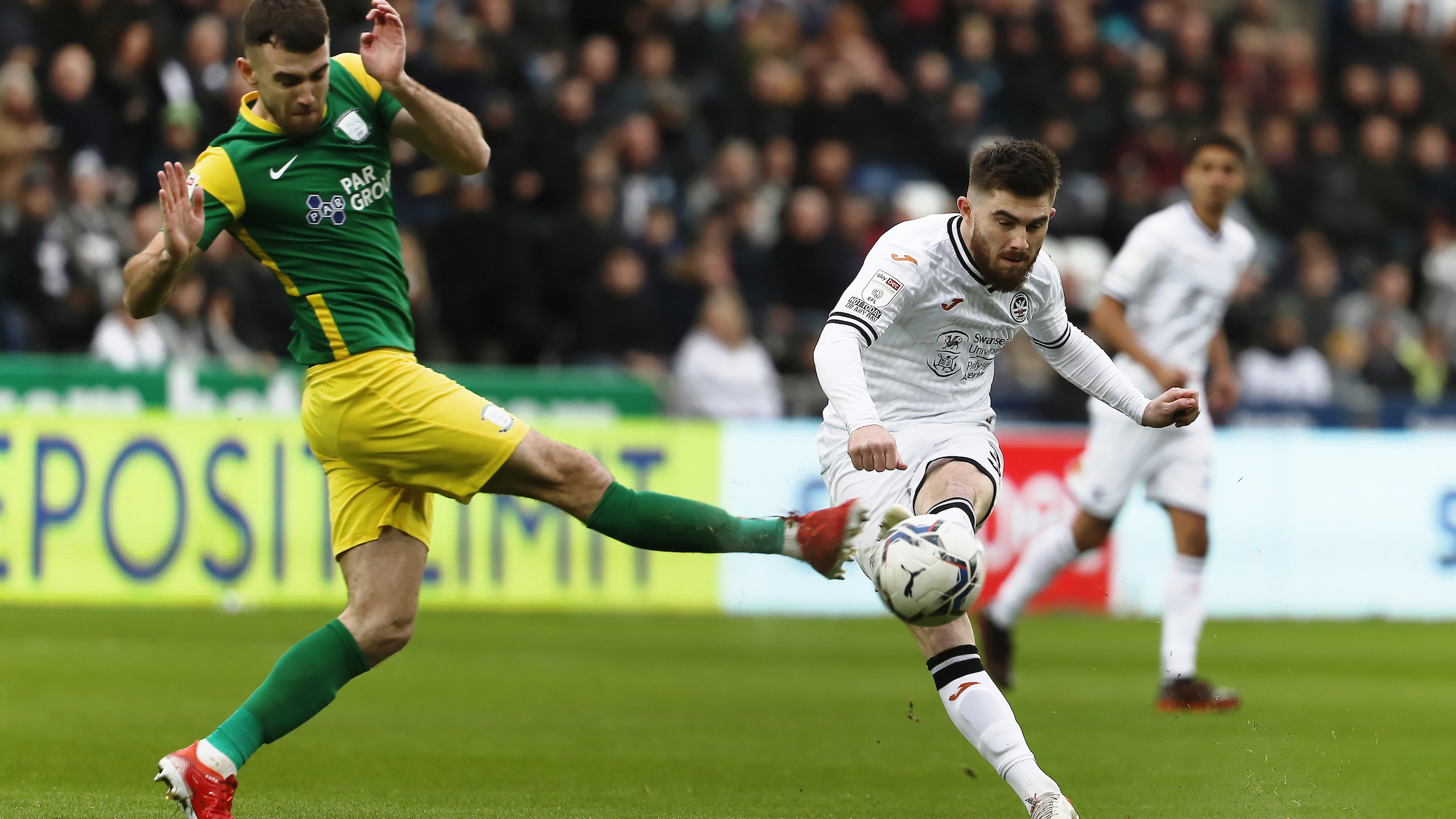 "It's an inside joke between us and it's all good fun, but the big thing was the win and the three points.
"If you look at it, we've got a win, three points and a clean sheet and that's a pretty good day at the office if you have all those things.
"After the performance at Huddersfield we needed to build on it and keep the momentum going, and now we have got that win we want to go on a run of results.
"This was something we needed and hopefully we can put a good sequence of results together now to climb the table."