Season ticket renewal | Early bird deadline fast approaching
28th January 2021
Ticketing News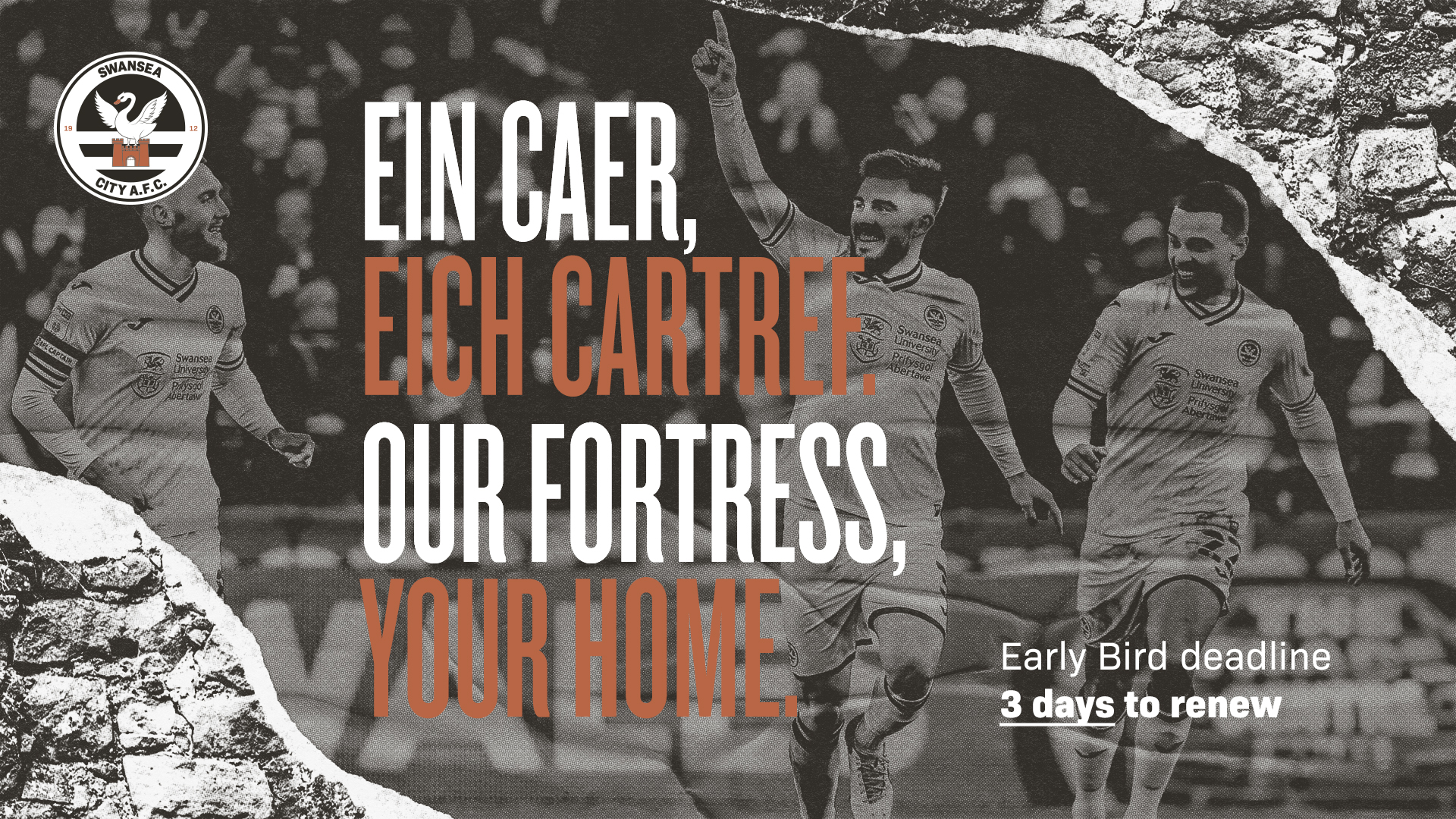 Swansea City would like to remind supporters that the early bird window for season ticket renewals will close this Monday (January 31).
Season ticket holders who renew for the 2022-23 campaign before Monday's deadline will receive the lowest price renewal.
Supporters can visit our dedicated season ticket web page, which details all ticketing information for the upcoming season. This includes finance plan options for any supporters interested in this.
Early bird ticket prices are detailed below: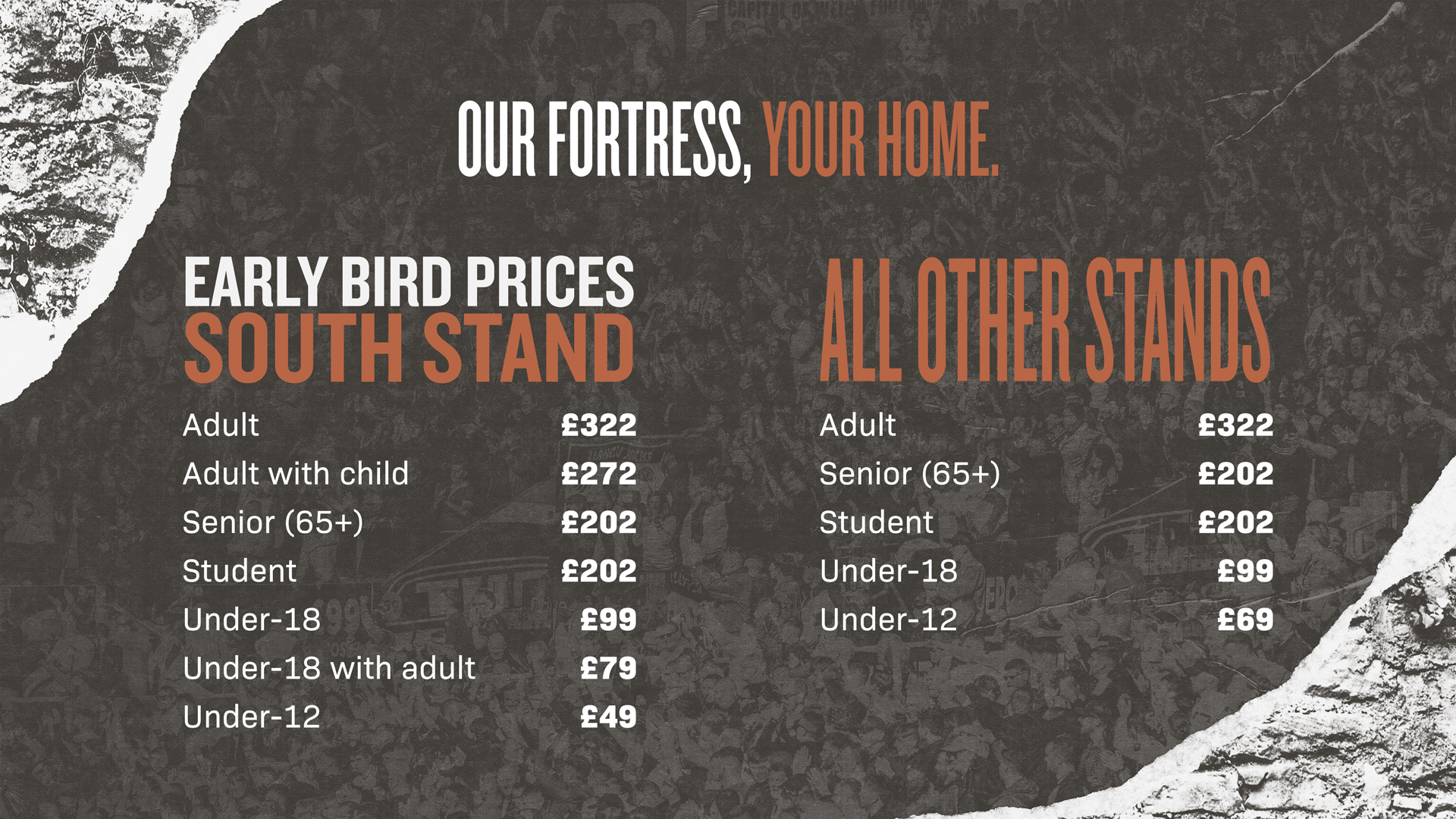 Having a season ticket is not just about the game, it is an experience. It means something to look forward to all week, that journey to the stadium with your loved ones and friends, sharing memories and making new ones.
It is about spending time with your football family, made up of those friends you have known for years, but also those friends you have met along the way.
Regardless of the result, you spend your time sharing your thoughts with others, counting down the days until you are reunited again.
A season ticket provides supporters with a sense of belonging and a sense of community – two things that the fabric of Swansea City is built on.
Season tickets for the 2022-23 season start from just £49 for our youngest supporters, which works out at approximately £2.13 per game.
The club has sought to reduce season ticket prices significantly over the past four seasons and we are pleased to offer one of the cheapest season ticket pricing structures across the Championship.
How to renew
Online
The easiest way to renew is online via our e-ticketing site. Supporters who wish to purchase online must have already linked their existing season ticket to their online Swans Club Account. More information on this can be found on our website, or alternatively please contact the ticket office for support.
Renew over the phone
Supporters are also welcome to call our Ticket Office to purchase, by calling 01792 616400 and selecting option 1. The phone lines are open Monday to Friday between 9am and 5pm. Please note that during this period we may be experiencing a high amount of calls, so your patience is appreciated.
We are currently operating a call back service. If you would prefer a call back from the ticket office, please click below. We would like to reassure fans that calls will be returned before the early bird deadline. More information on this service is available here. 
Visit the ticket office
The ticket office will be open today (Friday) and also on Monday, January 31 for supporters to renew their season ticket in person. The ticket office will be open between 9am and 5pm on both days.
Queries
If you have any issues with your account or have any queries, you are also welcome to email ticketing@swanseacity.com and a member of the team will respond to you.
Deadlines to renew
The season ticket deadline for early bird renewal is this Monday (January 31).
Supporters who do not purchase during the early bird renewal will still be able to keep their seat, as long as they renew their season ticket by Thursday, March 31 2022.
Tickets will be available to purchase on general sale from Friday, April 1 2022. Supporters who do not currently have a season ticket but wish to receive more information, on season tickets in the 2022-23 season can register their interest by completing the form below.