Sign up for upcoming City Business Network events
8th October 2021
Club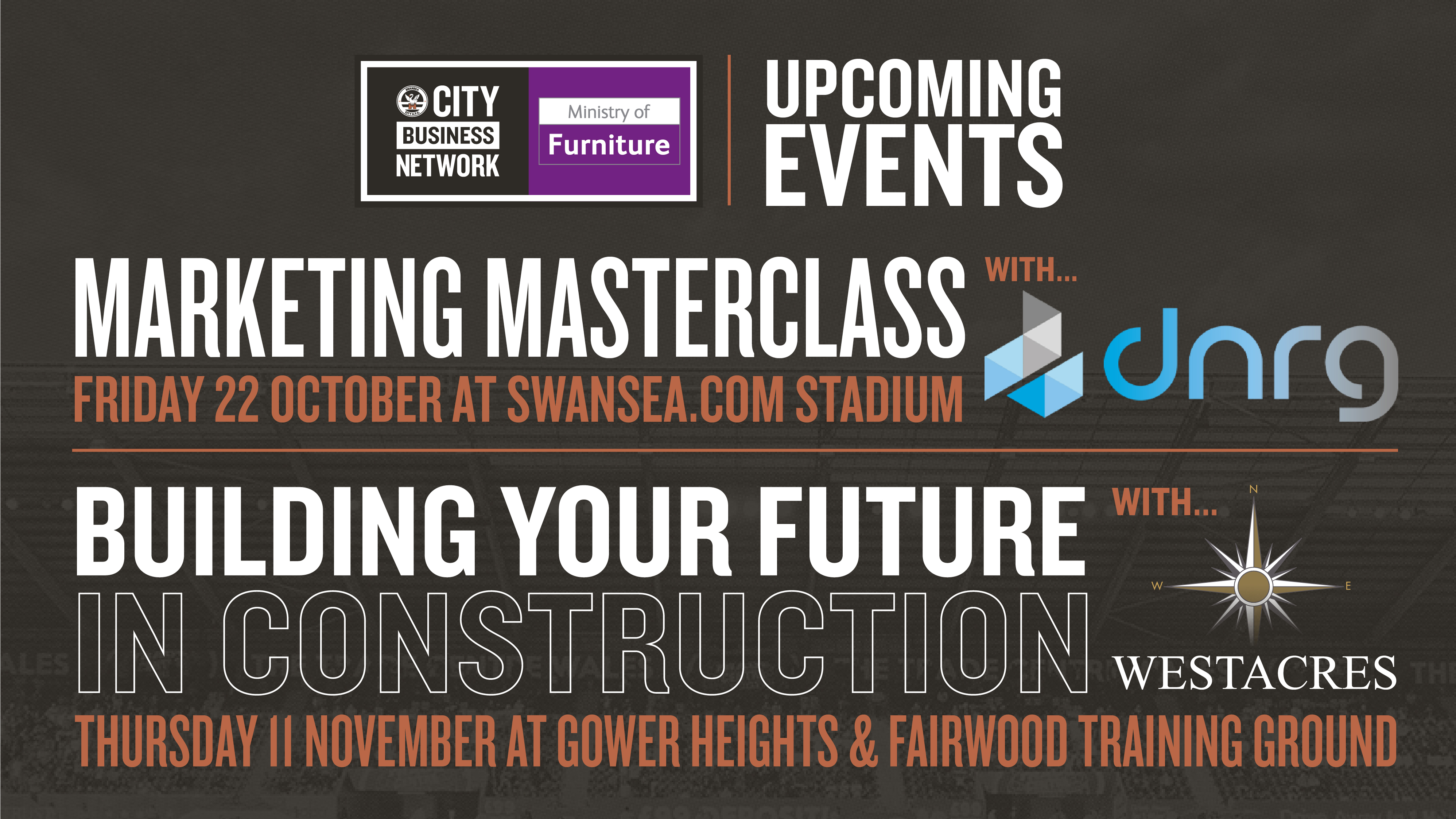 Swansea City is delighted to announce its next two City Business Network (CBN) events, in association with Ministry of Furniture.
The 'Marketing Masterclass' is targeted at the marketeers of your business, whilst our 'Building your Future' is aimed at those based within the construction trade and those interested in the regeneration of the City of Swansea.
Marketing Masterclass
The 'Marketing Masterclass' will be a breakfast event, hosted at the Swansea.com Stadium on Friday, October 22.
This event is aimed at those working in a marketing field and will be hosted with our partner Digital NRG, and welcomes guests to delve into the world of marketing. The session will include discussions around pay per click (PPC) advertising, search engine optimisation (SEO), marketing via social media and making decisions with data.
Courtesy of Digital NRG, all attendees will receive a FREE digital audit (worth £750) of their current website, their existing digital SEO footprint and an overview of any paid media currently invested in. Digital NRG will also be giving away some amazing prizes worth over £1,300!
The event will also see the Swansea City AFC marketing team share insight into the marketing strategy at the club, with an exclusive behind the scenes look at our 2021-22 kit launch campaign.
The event will start at 8.30am and run until 11.30am, with guests receiving a hot English breakfast. The event will be free to existing CBN members and £30 per person for non-CBN members.
Non-members can sign up HERE.
Building your Future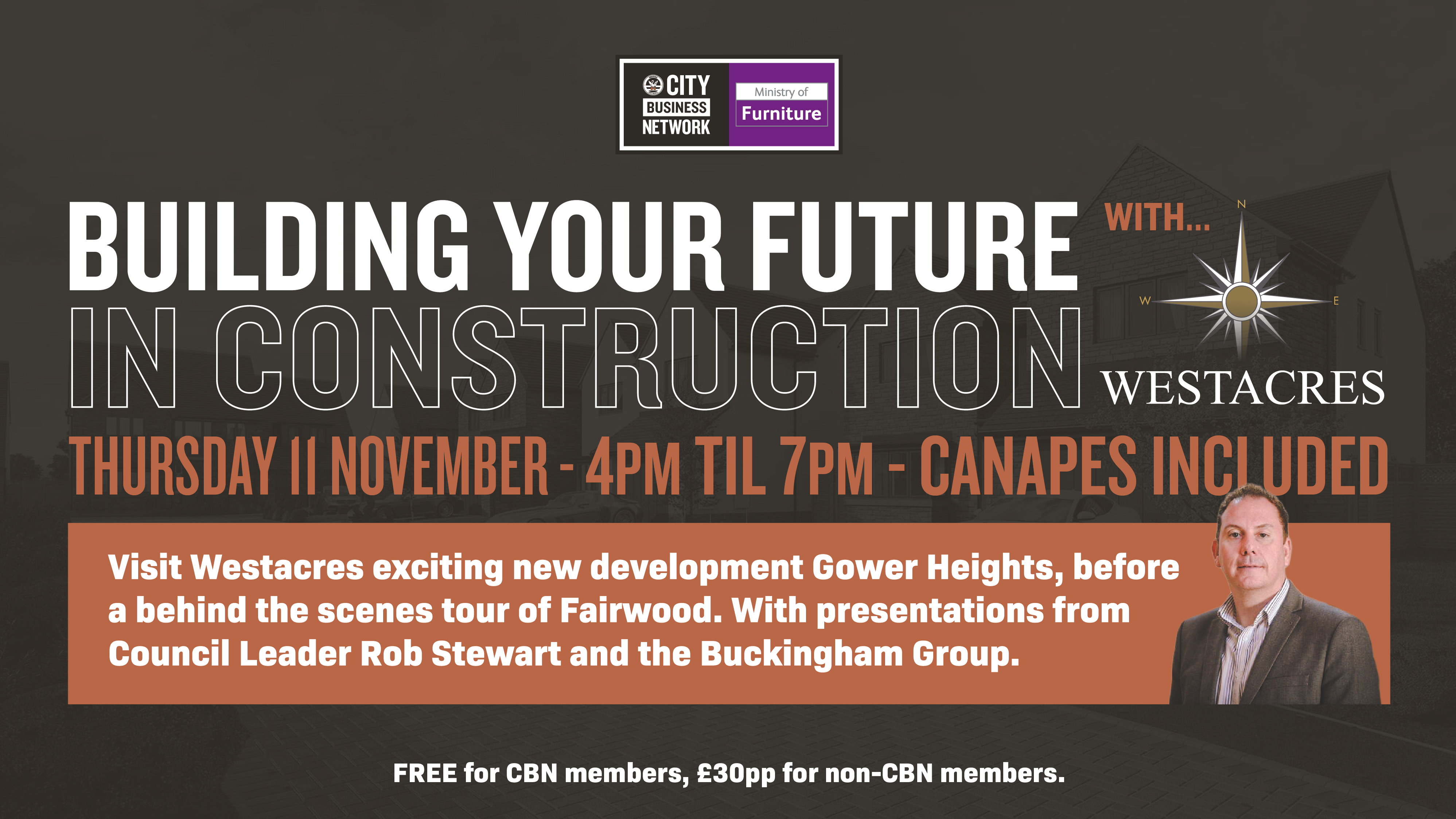 'Building your Future' will be an event focused around all things construction, hosted with our partner and prestigious local property developer, Westacres.
The event will start at 4pm at Westacres' newest luxury development at Killay, Gower Heights. From Westacres, guests will be transported to Swansea City's training ground at Fairwood for canapes and an exclusive behind-the-scenes tour.
We will be joined by Council Leader Rob Stewart and construction company Buckingham Group, for presentations around the latest developments in Swansea. The event will then conclude at approximately 7pm.
Due to the nature of this event, we will have limited spaces available, therefore guests are encouraged to sign up early to avoid disappointment.
This event will again be free to CBN members and £30 for non-CBN members. Non-members can sign up HERE.
More information
For more information about our events or how to join the City Business Network, please contact us at cbn@swanseacity.com or call 07983474205.