Spanish Swans | The Three Amigos
30th April 2020
Club
You will have seen we made our long read about the Spanish players who featured for Swansea City available to download as a PDF on Tuesday, which you can find HERE.
We are also planning to share the piece with you as five standalone articles on this website over the coming days.
Here, we have part two and the arrival of 'The Three Amigos'.
From the day Martinez was unveiled as the new Swans boss in February 2007, Swansea City became different; very different.
"I needed to bring in players who were different from what we had,'' said Martinez. "I had players who had fought for the club in 2003 to maintain our league status; players like Leon Britton, Alan Tate and Kristian O'Leary.
"I also had the bedrock of strong characters in Garry Monk, Denis Lawrence and Andy Robinson. But we also needed players who could give us a new dimension.''
Martinez was convinced, unlike many critics in the game, you could climb out of the lower leagues playing the beautiful game; a patient, intelligent, passing and pressing game that was taken for granted in his beloved Spain.
As a consequence, a Spanish revolution was about to explode at the Liberty Stadium as Martinez returned to his homeland to pluck the players needed to style Swansea's new footballing philosophy and eventually prove the catalyst for life in the top-flight.
It was the start of a Swansea love affair with Spanish talent that continued until a few seasons ago when the likes of Michu, Chico Flores and Pablo Hernadez strutted their stuff in the Premier League.
It started, ironically, with 'The Three Amigos' and reminiscent of Martinez's original move to Britain when Wigan chairman Dave Whelan persuaded him to join a rising football club based in a rugby league town.
Joining Martinez at Wigan back then were fellow Spaniards Isidro Diaz and Jesus Seba. They came to be known as Wigan's Three Amigos.
Teaming up with Martinez at Swansea were Guillem Bauza, Angel Rangel and Andrea Orlandi, while the manager was the first to chuckle when his Spanish trio were ushered away from their first training session for a newspaper photo-shoot with a difference.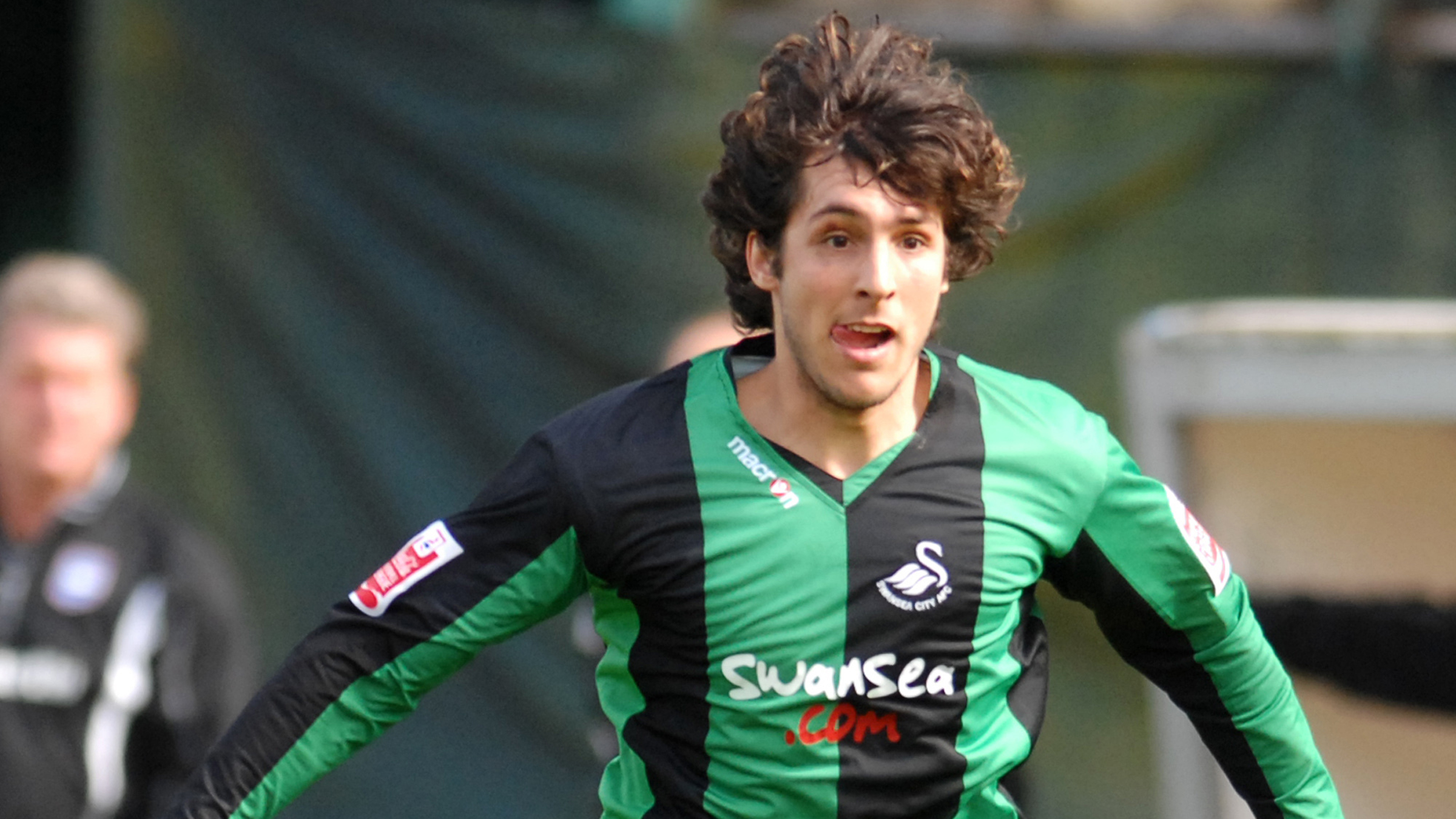 You could hear the howls of laughter and banter from within the squad as three funny looking sombreros appeared from nowhere and were duly dumped on the heads of the Mediterranean trio.
'We are not Mexicans,' they pleaded as the camera flashed before they had time to protest properly. Job done. They were now officially Swansea's 'Three Amigos'.
"I understand everything they are going through,'' explained Martinez. "It can be difficult moving to a new country with all the cultural differences and the language problem. But I've explained to them that they can't compare things to how they were in Spain.
"They have to have an open and mature mind, embrace the differences and enjoy the experiences. Only then will the football take care of itself.''
The trio knew each other before they signed for Swansea, not as friends but as opponents on the fields of Spain.
They were recommended to Martinez by his chief scout, Kevin Reeves, who had been sent packing all over Europe in search of 'something different' – and where he didn't need much use of the club chequebook.
"Kevin's knowledge is second to none,'' added Martinez. "He shares my vision in finding players, not only with talent, but with a Swansea City attitude.
"Kevin has a sixth sense in spotting talent in foreign markets that is adaptable to the British game.''
Bauza was the first to arrive in Swansea. Better known as Bussy, the striker made the move from Espanyol B.
Although he was given a gentle introduction to life in League One, he finished the season on a high after scoring the two goals that clinched promotion at Gillingham, as well as a hat-trick against Leyton Orient in the final home game of the season. It took his tally for the season to 11.
"Bussy has had a huge impact in the British game in a short period of time,'' said Martinez at the time.
"He is a very young but talented striker who I am sure will continue to blossom on the Championship stage.''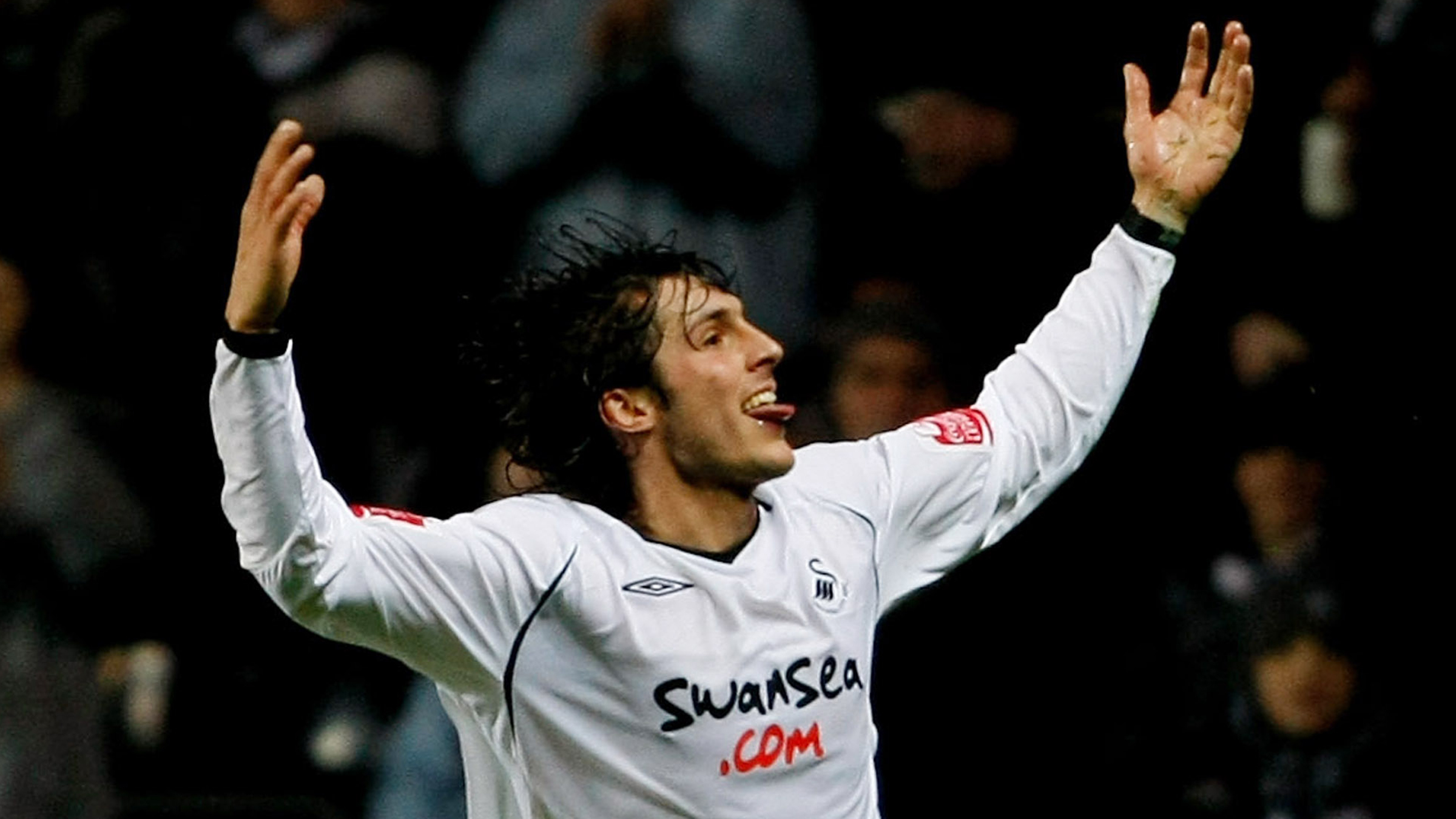 A regular for Espanyol's B team, he was also a former Spanish under-16, under-17 and under-20 international, who started his career with Mallorca.
The qualified teacher would go on qualify as a doctor at Swansea University.
"Growing up I'd always wanted to be a doctor, but life changes and football came along," he said.
He was a European Championship winner with the Spain Under-16 team, playing in all six games alongside striker Fernando Torres.
He also started all three games for Spain in the Under-20 World Cup in Trinidad and Tobago.
But the striker found it difficult to command a regular place in the Championship side ahead of Jason Scotland.
And, when Martinez left for Wigan, he became the first senior player to be released by new boss Paulo Sousa in 2010 after 49 league appearances and nine goals.
After a trial at Charlton, he signed for Hereford and then Exeter before being released after an injury-hit spell and financial cutbacks, before spells at Port Talbot and Merthyr.
Angel Rangel became Martinez's second signing, having agreed a 'performance related contract' for an undisclosed fee with Segunda B club Terrassa.
Although the fee was believed to be around £20,000, Rangel has since stated that he actually paid money out of his own pocket to sign for the club.
"He has got all the attributes to be successful in the British game,'' declared Martinez.
It later emerged that Reeves had actually travelled to Spain to watch a striker from Benidorm. But Rangel impressed so much for the opposition that they signed him instead.
He soon made his mark and as Rangel quickly went from zero to hero, he admitted that for the first time that he actually felt like a footballer.
"It may sound strange,'' he said a few months into his stay, "but for the first time in my career I actually feel like a real footballer.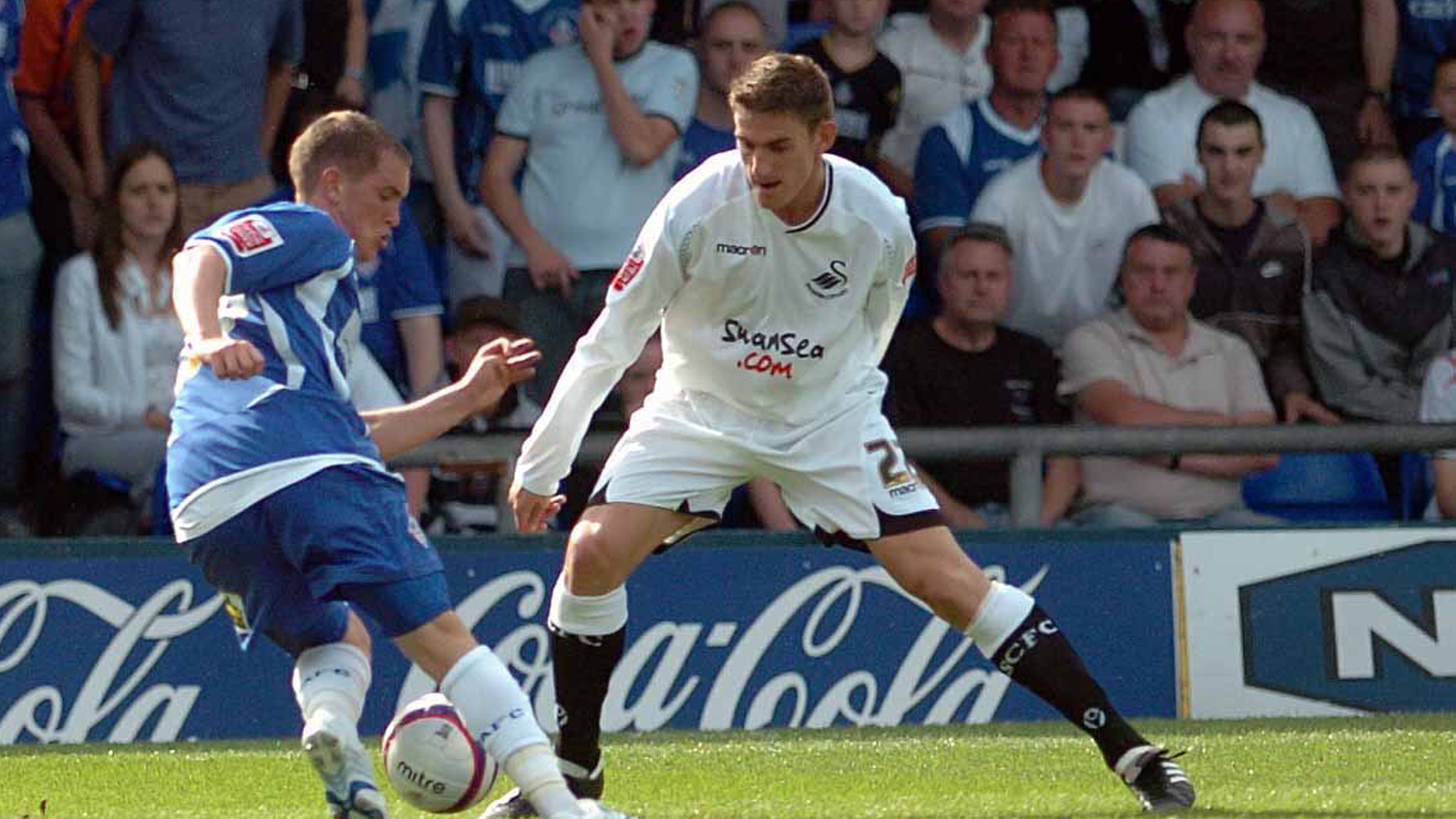 "Although I played professional football in Spain for the last three years, it's nothing like playing here. Back home you'd play in front of a few hundred people, possibly 2,000 maximum for really big games, and then just go home.
"There would be no autographs to sign, fans waiting to speak to you. In fact, nobody away from the football club really knew who you were. Here in Swansea it's totally different.
"The crowds we get are unbelievable; fans are asking you for your autograph before and after the game; and people actually know who I am.''
Rangel's reputation only grew alongside the club's progression, including a place in the PFA League One Team of the Year in his debut campaign.
There was even talk of a potential transfer switch to Premier League Blackpool and Fulham, which the Swans fans were glad to see the back of.
A regular at right-back, there was no need for a succession of managers to start courting a successor as he remained one of the first on the team-sheet until his eventual move to QPR at the end of the 2017-18 campaign after 11 years and more than 350 appearances for the club.
During that time, he became regarded as one of the best operators in the Premier League.
His ties to the area only grew over time as he married a local 'valleys' girl, Nikki, with his children born and bred in Wales.
It's little surprise Rangel classes himself as a Spanish Welshman, and calls Swansea his 'home'.
Making up the original Three Amigos was Andrea Orlandi, who arrived on a free transfer from La Liga side Alaves after a tip-off from former Holland, Ajax, Barcelona and Manchester United winger Jordi Cruyff, son of the legendary Johan, and good friend of Martinez.
"Jordi phoned me and said there may be a team in Wales interested in me so expect a call,'' said Orlandi.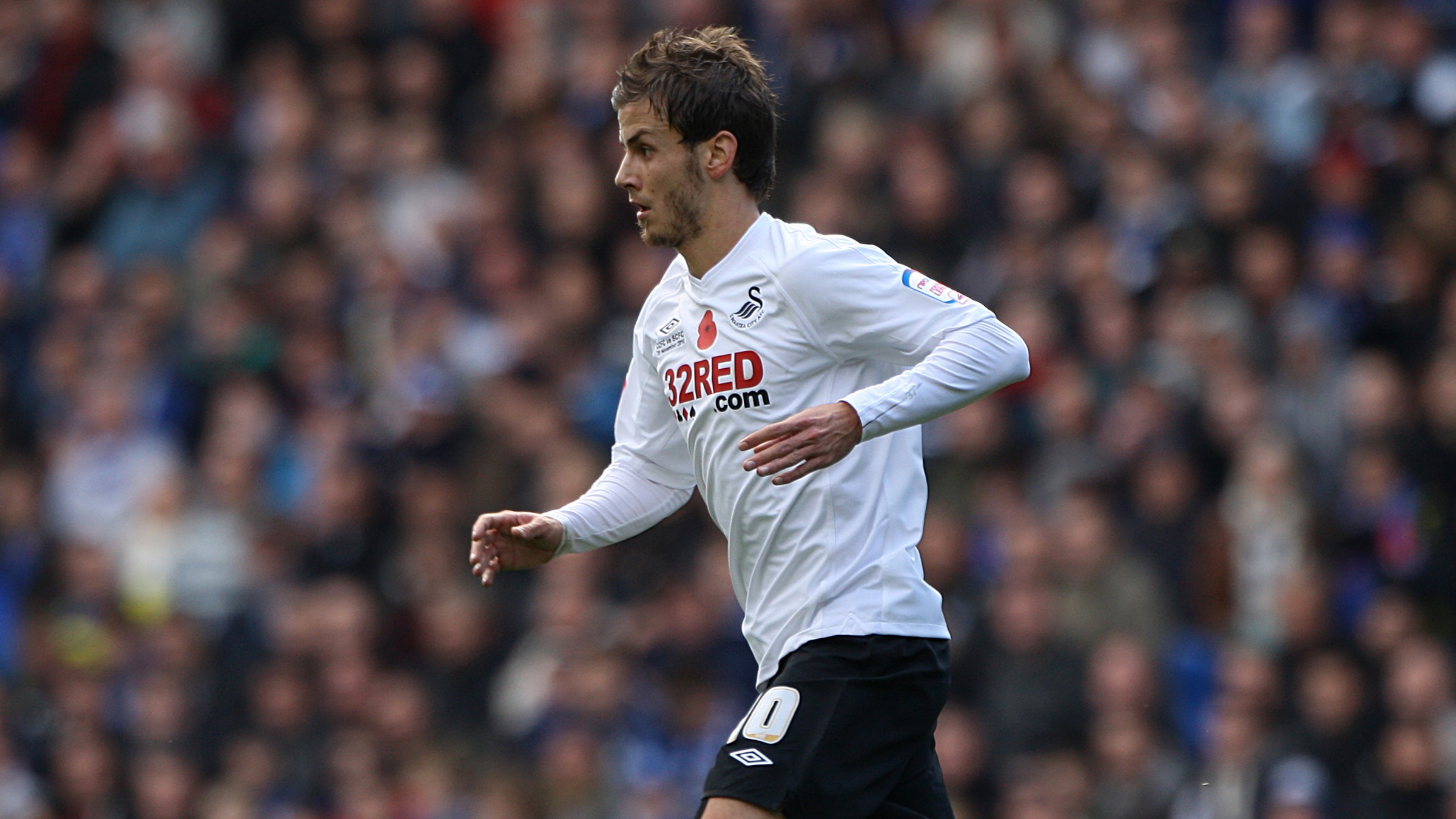 "Then Roberto rang me for a chat and said he wanted to sign me. But it was getting close to the transfer deadline and Aris Salonika in Greece had paid and booked me on a 6am flight to sign for them.
"I was waiting by the fax machine in a friend's shop in Spain . . . and waiting.
"Eventually Roberto's call came, and I signed at 11pm – one hour before the deadline. To say I was relieved would be an understatement.
"I was still nervous about coming. I didn't know anything or anyone. I couldn't even call Bussy or Angel because I didn't know them at the time.
"But sometimes you have to take risks. Thankfully it was the right decision.''
Orlandi had spent two seasons on loan at Barcelona, making 66 appearances for Barcalona 'B' and four appearances for the first team.
"Two of those appearances came in the Primera Division, while he also played the final two games for Barcelona as they lifted the Catalunya Cup.
Swansea provided him with his next challenge, but knee and thigh problems disrupted his first two campaigns.
"I don't think I was fit enough or strong enough for British football when I first arrived,'' he said. "I had problems adapting to the game over here.
"It's totally different to Spanish football where you get a lot more time on the ball and there's no physical stuff. British football is also box-to-box and heavier on the legs.''
With his contract expiring and Martinez off to Wigan, Orlandi returned to Spain, only for successor Sousa to persuade him to return on a new deal.
"At one point I thought my time at Swansea had come to an end,'' he admitted.
"When Roberto left, I didn't know where I was. But I spoke to Paulo and he told me to come over to Swansea for a chat.
"He said he was counting on me and that's what I needed to hear, so I flew straight over from Spain.
"He told me I had to improve certain parts of my game and I agreed with him.''
Sousa switched him from a winger to a more central midfield role, and the technically gifted Catalan enjoyed a new lease of life, making over 30 appearances.
"Unless I wake up one day with a new turn of pace, I can't see me pushing for a place on the wing anymore,'' he joked at the time.
"I've forgotten about being a winger at Swansea because not even God is good enough to make me quicker than Nathan Dyer and Scott Sinclair!''
Although he nearly joined Sousa at Leicester City the following summer, he stuck around only to find himself on the periphery again under Brendan Rodgers as Swansea's midfield grew in strength and quality.
And, following Swansea's successful first campaign in the Premier League and Rodgers' departure for Liverpool, new boss Michael Laudrup allowed him to leave for Championship promotion hopefuls Brighton after 79 appearances.
"It's exactly five years since I first joined Swansea in League One,'' explained Orlandi on the day he left.
"I was a 23-year-old with long hair then. Now I'm leaving with short hair, a baby and the club in the Premier League. I could never have imagined that, but the reality has overcome the expectations.
"I have loved this club from the first day I arrived, and I will always love it. I may not be a Swansea player, but I will always be a Swansea supporter – 'Always A Jack', as they say here.''
After Brighton, he had spells at Blackpool, Anorthosis and APOEL (Cypris), Chennaivin (India), Novara Calcio and Virtus Entella (Italy) before he was forced to retire in February 2019 when he was diagnosed with a heart problem.
Under Martinez, the influx of Spaniards continued, helped by the success and guiding hands of the 'Three Amigos' and the translation skills of their 'Spanish father', Rangel.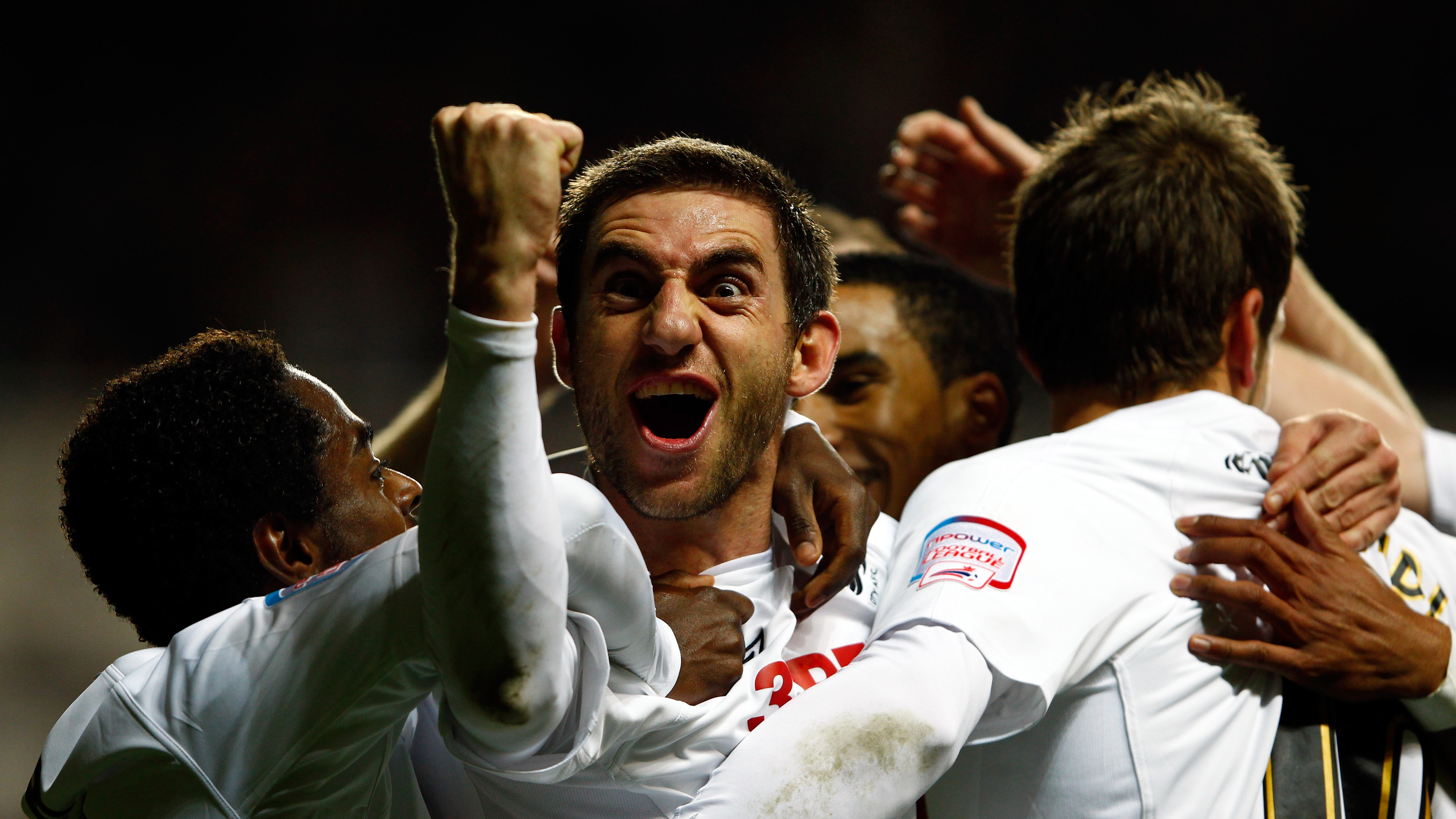 "Sometimes it can be a pain," joked Rangel. "But to be honest, I really don't mind doing it. I try to help the Spanish lads out as much as possible because I know what it is like to come to a new country, culture and language.
"Bussy was the only Spaniard who had good English when I arrived here, and he was a big help when I first signed.
"It is no different to now with the Spanish players that we have signed. I know from experience what a massive help it can be.
"I think it also helps your performances if you are settled off the pitch. When you arrive in a new place, you need things like internet, a bank account and furniture in your house or flat.
"These are all essential things and if you can get those sorted out with a little bit of help, then it certainly makes it easier to settle somewhere.
"Once you have everything in place you can relax a bit and enjoy your job, and footballers are no different in that respect.
"During my time at Swansea I have played with around nine or 10 Spaniards. There has always been a great unity at the club. A lot of the Spanish lads stick together, but everyone gets on so well that we can all relax around one another.
"We will often have some food together with our families. It's always great fun and we have a real laugh together."