In the Spotlight | George Byers
29th November 2019
In The Spotlight
It's tempting to think that footballers were all simply born with the ball at their feet and a God-given ability to do things with it that are beyond the reach of us mere mortals.
Of course, for many that is simply not the case. But George Byers stands out as one young man who always looked destined for a career in the beautiful game.
After all, by the time he was seven the midfielder has already spent time training with Premier League heavyweights Arsenal and Tottenham, before settling at Watford.
And while much of his football education took place in London, his long-held love of the game stemmed from a family of dedicated Glasgow Rangers supporters, with Byers' grandfather working at Ibrox in the club shop and on the stadium tours at the Scottish giants.
"I know it's a cliché but there was never anything other than football for me," says the 23-year-old.
"My family are originally from Glasgow and love Rangers, so I have followed in their footsteps, and they moved to Essex before they had me.
"From a really young age I always wanted to have a ball at my feet. There was never anything else I wanted to be. We went to Ibrox whenever we could and I just got caught up in it, I just loved it.
"I did alright in school and I certainly didn't take it lightly, but I couldn't wait to get home to have a kickabout or to train as I was regularly training with Arsenal, Tottenham and West Ham.
"It was the same at break time or lunch time at school, I'd be straight out there kicking a ball about.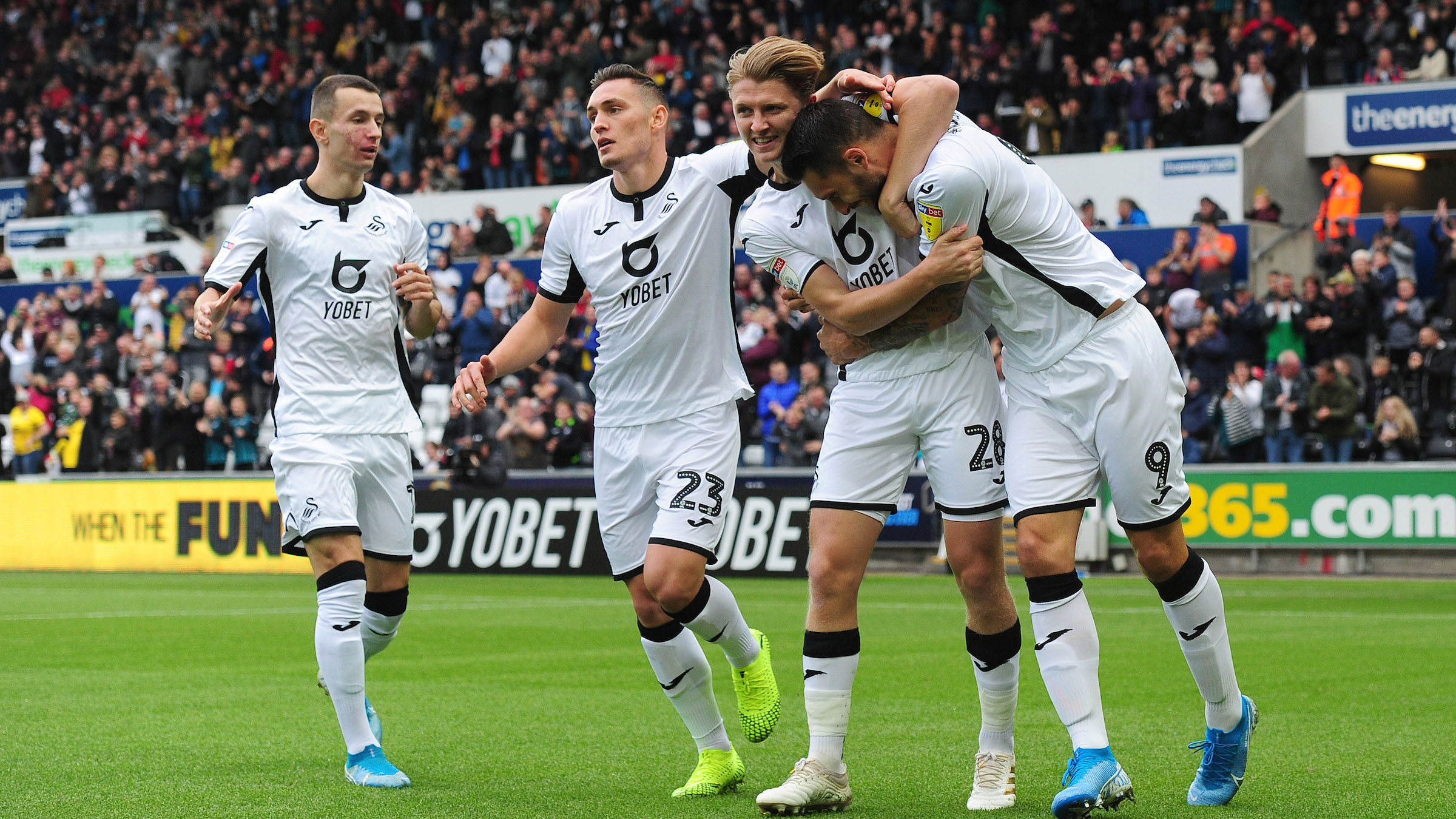 "I love the game, I don't really switch off from it even now. If I go home and there's a game on, I want to watch it. Sometimes that's to try and pick things up and learn, but quite often it's also just about the enjoyment I get from it."
Byers would eventually settle at the Watford academy, where he would spend some 12 years in total.
It's a club that he will always hold in high regard, having made his senior debut as an 18-year-old in January 2015.
And he admits it felt like a good fit for him.
"It's a big thing when you are a kid and you are training with the likes of Arsenal and Tottenham," he recalls.
"Arsenal were such a force at that time. They had Thierry Henry, Patrick Vieira, Ashley Cole and Dennis Bergkamp.
"But, if I were being honest, I did not really enjoy the training there. It just didn't really click with me.
"When I went to Watford it just felt a more natural fit for me. They were a club committed to bringing homegrown talent all the way through to the first team and I just felt the pathway was a better fit for me and my family.
"I absolutely loved my time there, all the way along. There were times that were harder than others. For example, when they got promoted to the Premier League it made it harder for young guys like me to get the sort of opportunity we wanted.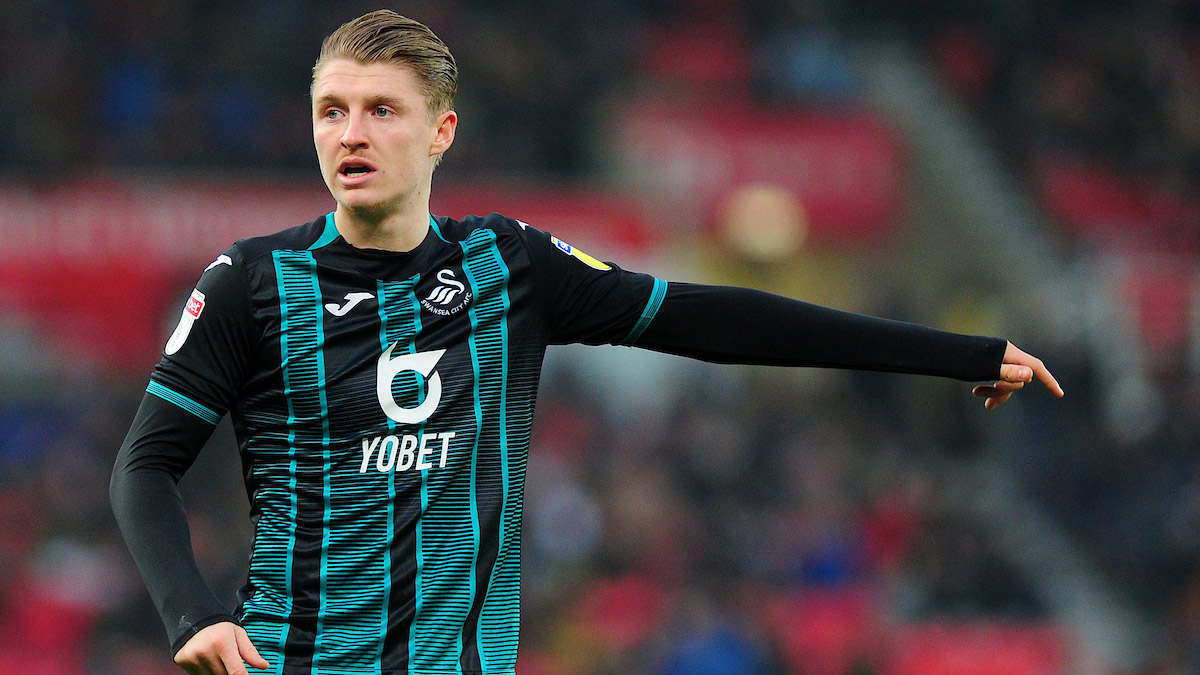 "But I couldn't fault how they looked after me there and, I have to say, one of the reasons why I knew Swansea was the right move for me when the time came was because it felt every much a family club as Watford did."
Across Byers' time with the Hornets there were a number of managers he encountered, but he has no hesitation in picking out the two he holds in the highest regard: Slavisa Jokanovic and Gianfranco Zola.
It was Jokanovic who gave Byers his senior debut as a late substitute in a 5-0 win over Charlton, featuring in a side including the likes of Craig Cathcart, Troy Deeney and Odion Ighalo.
And it had been Zola who took him away on a pre-season trip to Italy with the rest of the first team in 2013, when Byers was just 17.
"Those two stand out for me, no question," says Byers.
"That's not to say anything about the other managers I knew at Watford, but I thought they were both top class.
"What really marked them both out was their man-management skills. They just knew the right time to have a word with players, and how to approach people and handle them.
"They knew that you cannot just treat all the players the same, everyone is different and responds differently.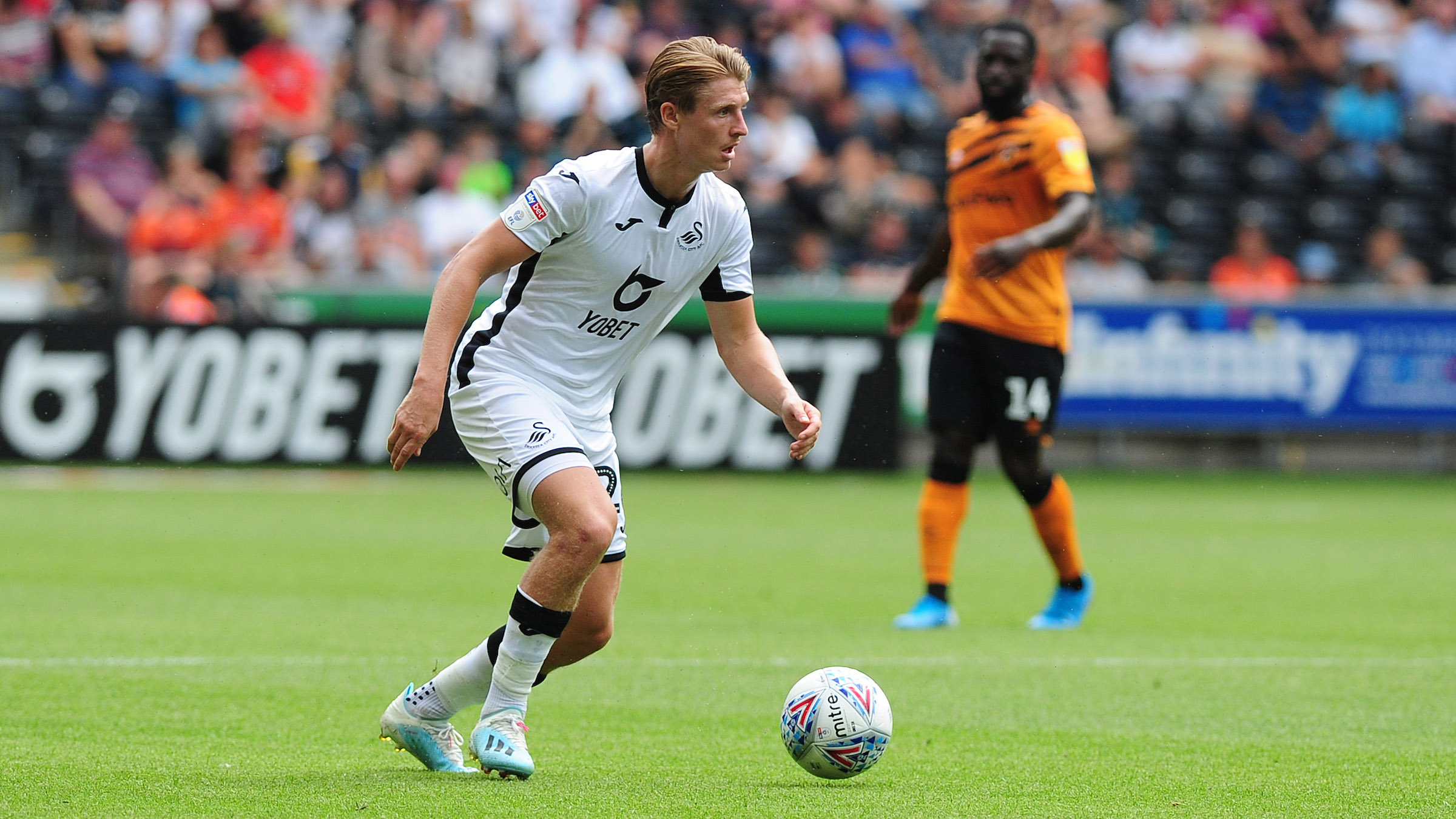 "Zola was particularly good at that, and with his reputation as a player you just hung on every word he said.
"He would join in training and, no word of a lie, he would be the best player out there. The talent he had was just ridiculous and it got to be a bit of a joke among the boys.
"He took me away on pre-season and it gave me such a boost. I was out shopping with my mates when my phone rang and the player liaison guy at Watford rang me.
"I thought he was winding me up, but he told me I needed to go and get my passport and get it sent to off to him. So that was an unbelievable experience.
"And Jokanovic was a really good communicator. He made clear what he wanted from you, he was committed to trying to play good football and I will always be grateful for the chance he gave me.
"You only have to look at the job he did in getting Fulham promoted, they were excellent and it came as no surprise to me."
Having swapped north London for south Wales, Byers did not take long to make his presence felt as he rapidly became a key performer for the club's successful under-23 side.
He won the player of the year award for that side in 2018 on the back of 10 assists and nine goals, but was out of contract that summer.
There was a nervous wait for the playmaker, but once an offer to stay at the Liberty was on the table it was an easy decision, and one he was certainly made the most of it.
"I cannot deny it was a nervous time, it always is when you are in that situation," says Byers.
"But I always knew I wanted to stay at Swansea, I felt there would maybe be opportunities for me that I had been working towards but had been unable to get because of the situation the club was in when trying to stay in the Premier League.
"I was settled here, I have a lot of mates here, I love living in the city and the way we try to play football.
"Some clubs are just a good fit for some players, and this is for me. I had no hesitation in signing. In truth, it was more about me making the most of the chance ahead."
He did not have to wait long for his first-team chance under Graham Potter, starting the Carabao Cup defeat to Crystal Palace and the league defeat at Stoke.
It was not long before he and Matt Grimes were forming an excellent partnership in midfielder over the closing months of the 2018-19 campaign.
Byers initially had to bide his time under Steve Cooper, but he and Grimes are currently back at the heart of the Swans midfield with the head coach revealing after the derby victory over Cardiff that he had challenged the Scotland Under-21 international to "play like a man".
"I have always appreciated it when managers are straight with you, and they tell you exactly what they want from you," says Byers.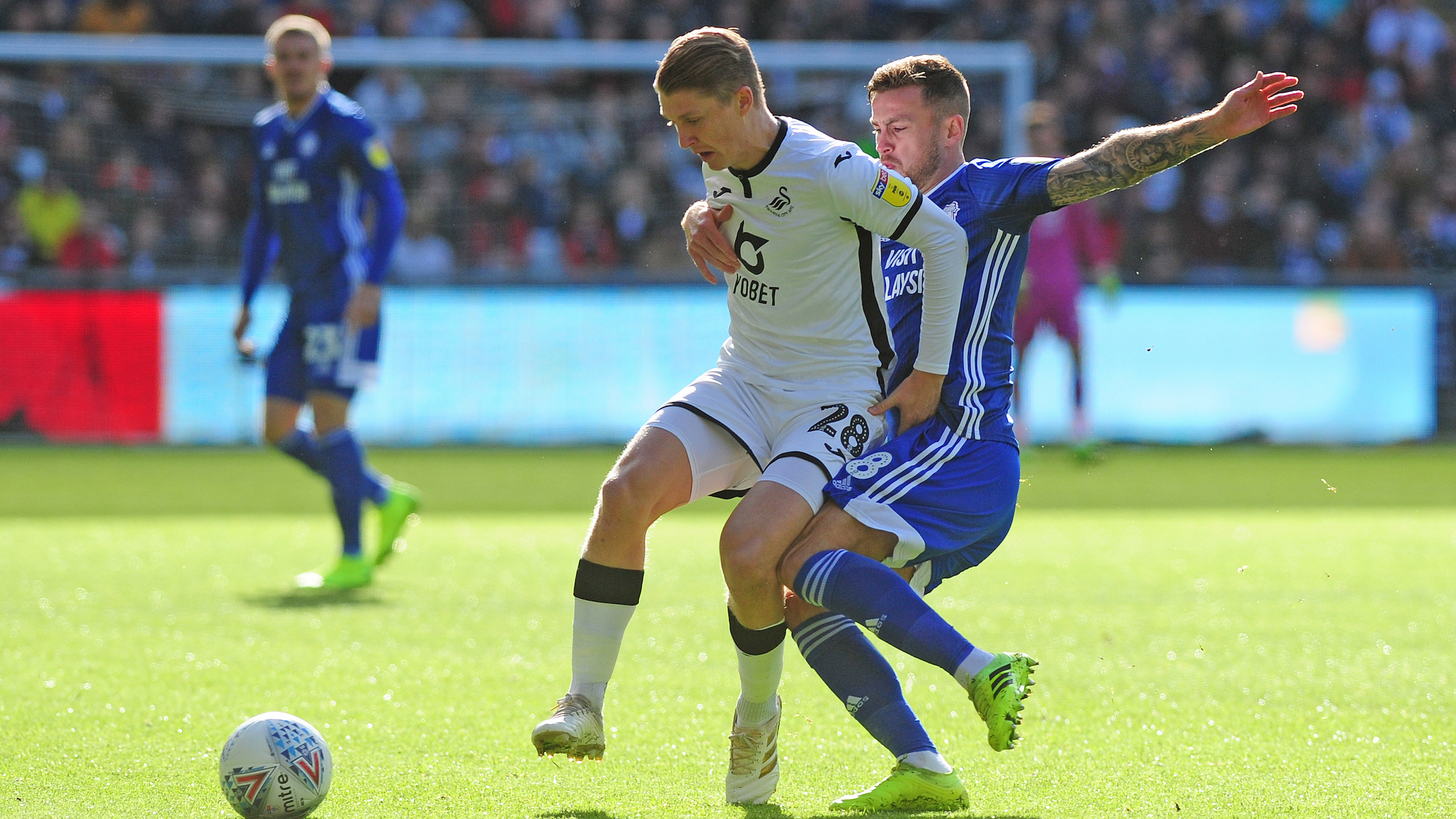 "That communication and honesty is so important, and it was a message I really wanted to take on board because – at the end of the day – it can make me a better player.
"It was just about doing the uglier sides of the game if you like; challenging for headers, picking up loose balls.
"I like to think people know what I can do with the ball, but there are two sides to the game and you have to be able to do them both if you want to be successful.
"I think one of the key things so far this season has been that we have had that balance to our play.
"We know we've done nothing yet but we've laid a pretty good foundation and we want to build on it."
And with that, interview over, Byers takes his leave and heads down to the gym to put in some post-training extras a man content, but driven by the knowledge he is exactly where he has always wanted to be.