Stacey John-Davis | Playing at the Swansea.com Stadium will be a dream come true
3rd September 2022
Ladies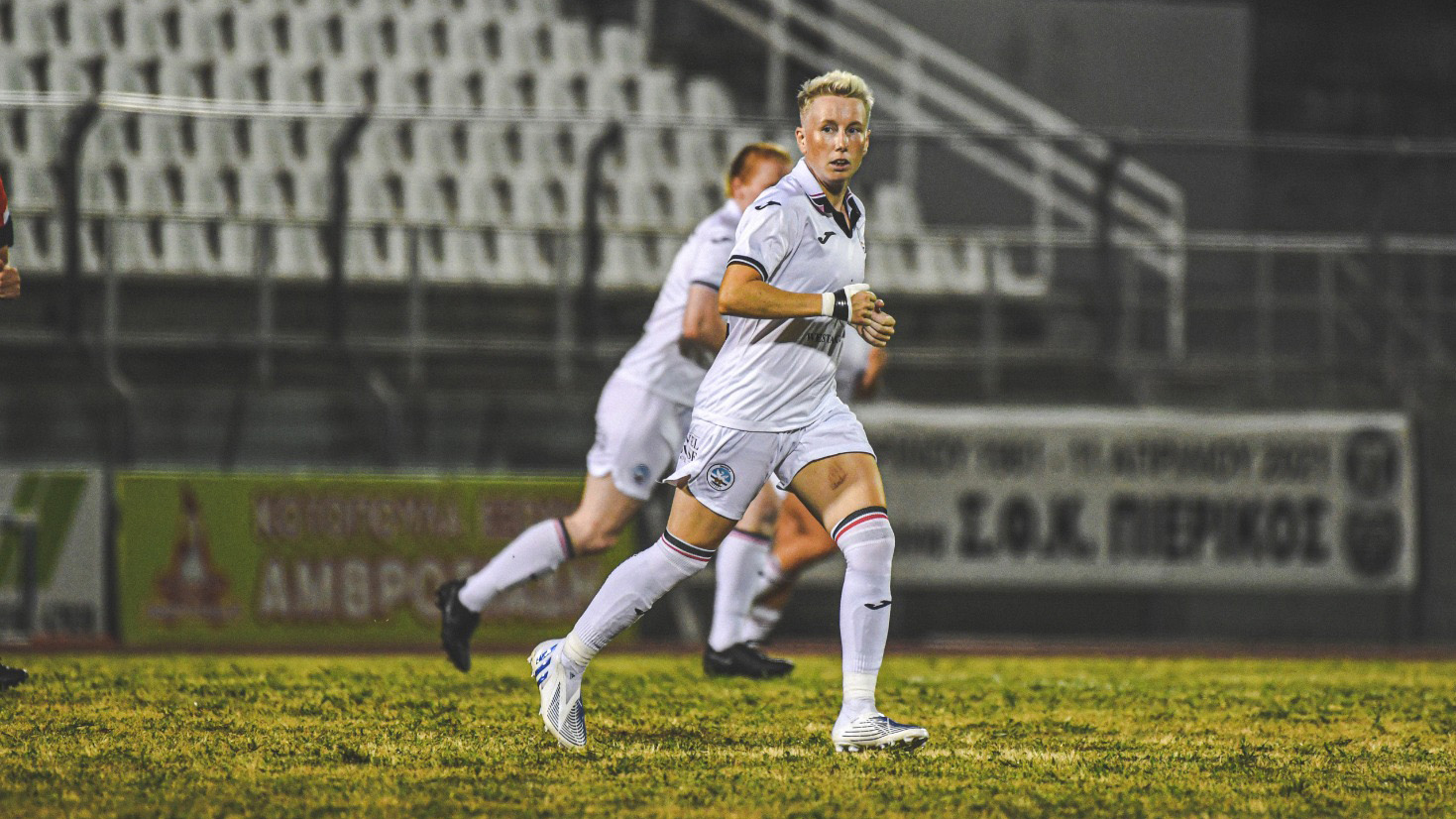 Swansea City Ladies forward Stacey John-Davis has described the opportunity for her side to start their season at the Swansea.com Stadium is a dream come true.
Swans Ladies will play at the Swansea.com Stadium for the first time when they play host to Cardiff Met in the Genero Adran Premier League on Sunday (5.45pm kick-off), with the game being televised on S4C and expected to attract a record-breaking crowd for women's domestic football in Wales.
John-Davis - the 2021-22 Adran Premier top-scorer - is excited for the beginning of the new season after the hard work she and her side have put in during a summer including two Champions League games in Greece.
"A lot of us are Swansea City fans through and through so this is a dream for us. To be able to play in the stadium of the club you support is massive," said John-Davis.
"But even just the stature of the game, where it is and that it's on television, those are things we grew up dreaming about and then for us to have fans coming through the door - it will be fantastic.
"It will be unbelievable to have the crowd there, I know Llandarcy doesn't hold a lot of people but when we get a crowd down there it really enhances the atmosphere so we're really hoping for something like that at the stadium as well.
"The start of a new season is always exciting, to see what other teams are going to bring and for us to show the hard work that we've put in over the summer. We can't wait to get going now.
"Every year Cardiff Met are a challenge, they go through an intense summer as well and they recruit well. New faces come in and I'm sure they've put all their tactics together as well. They are a strong team and it's always close every single year.
"We've gone away and done the same thing, put the hard work in behind the scenes, and we'll come out on Sunday and show them exactly what we're made of.
"I don't think there is any pressure on us. We set our own standards and as long as we live up to those, then we know what we can achieve."