Steven Benda and Dean Thornton deliver Q+A session to academy goalkeepers
9th November 2022
Academy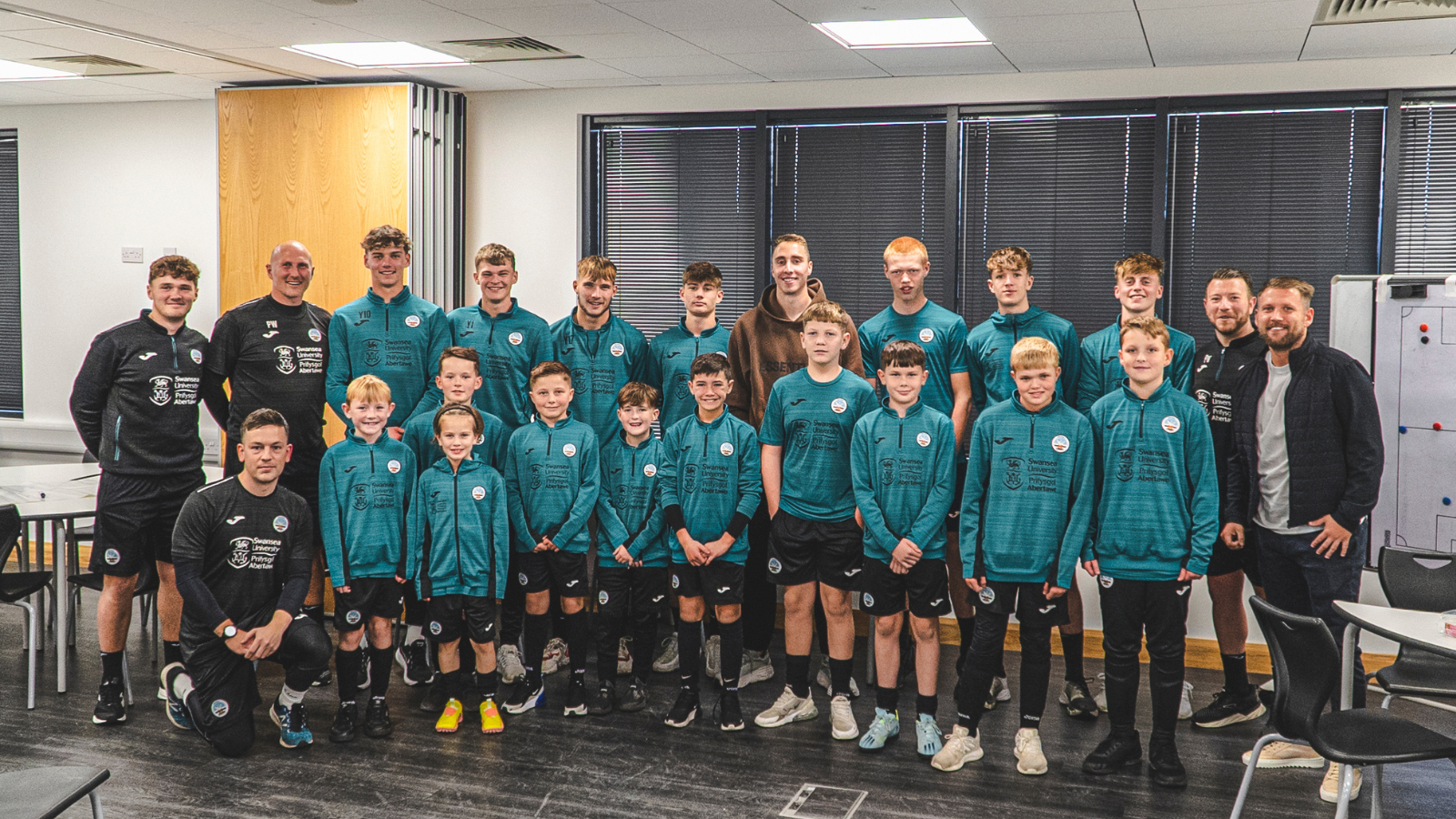 Swansea City first team goalkeeper Steven Benda and goalkeeping coach Dean Thornton delivered an insightful Q&A and workshop session to budding goalkeepers in the academy, ranging from the under-nines to under-18 level.
German goalkeeper Benda joined Swansea City from 1860 Munich in August 2017, the 24-year-old first making his mark in SA1 with the under-23s.
He has been in fine form between the sticks since being recalled to the starting line-up earlier this season, and made a superb penalty save to help the Swans to victory at West Brom last month.
Benda answered questions from the young Swans on his career, sporting heroes and his mentality as a goalkeeper, offering inspiring advice to the next generation of shot-stoppers.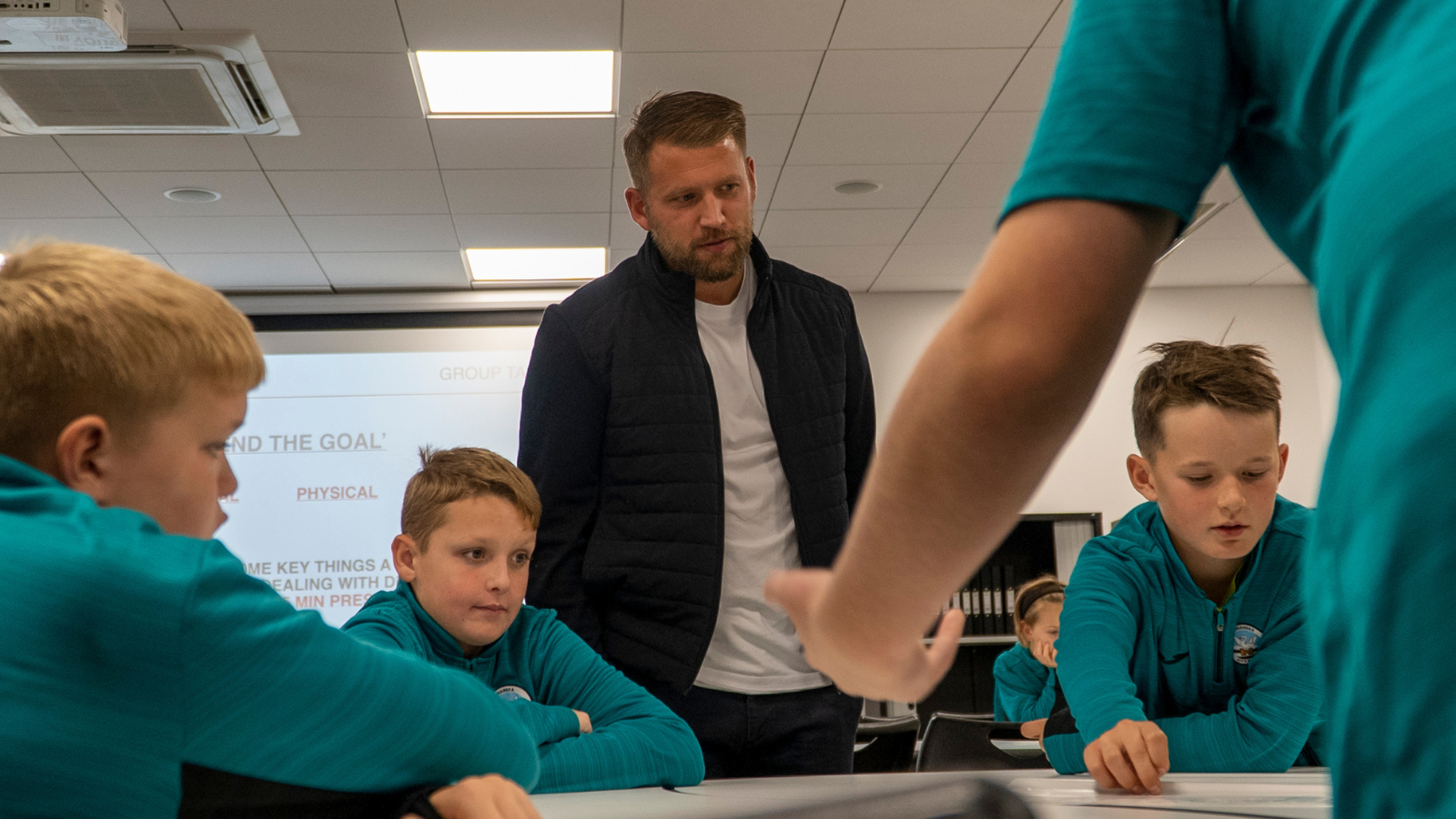 Coach Thornton praised Benda's commitment and mentality, hailing him as one of the hardest working keepers he's ever worked with.
Following on from the Q&A, the players were split into their respective age-groups to discuss amongst themselves four objectives critical to goalkeeping - technicality, physicality, mentality and tactics - before presenting their findings to their team-mates and goalkeeping coaches. 
To conclude the evening, the goalkeeping coaches - alongside the under-18 scholars - led a goalkeeping session under the lights, taking into consideration the values they had learnt from Benda and Thornton.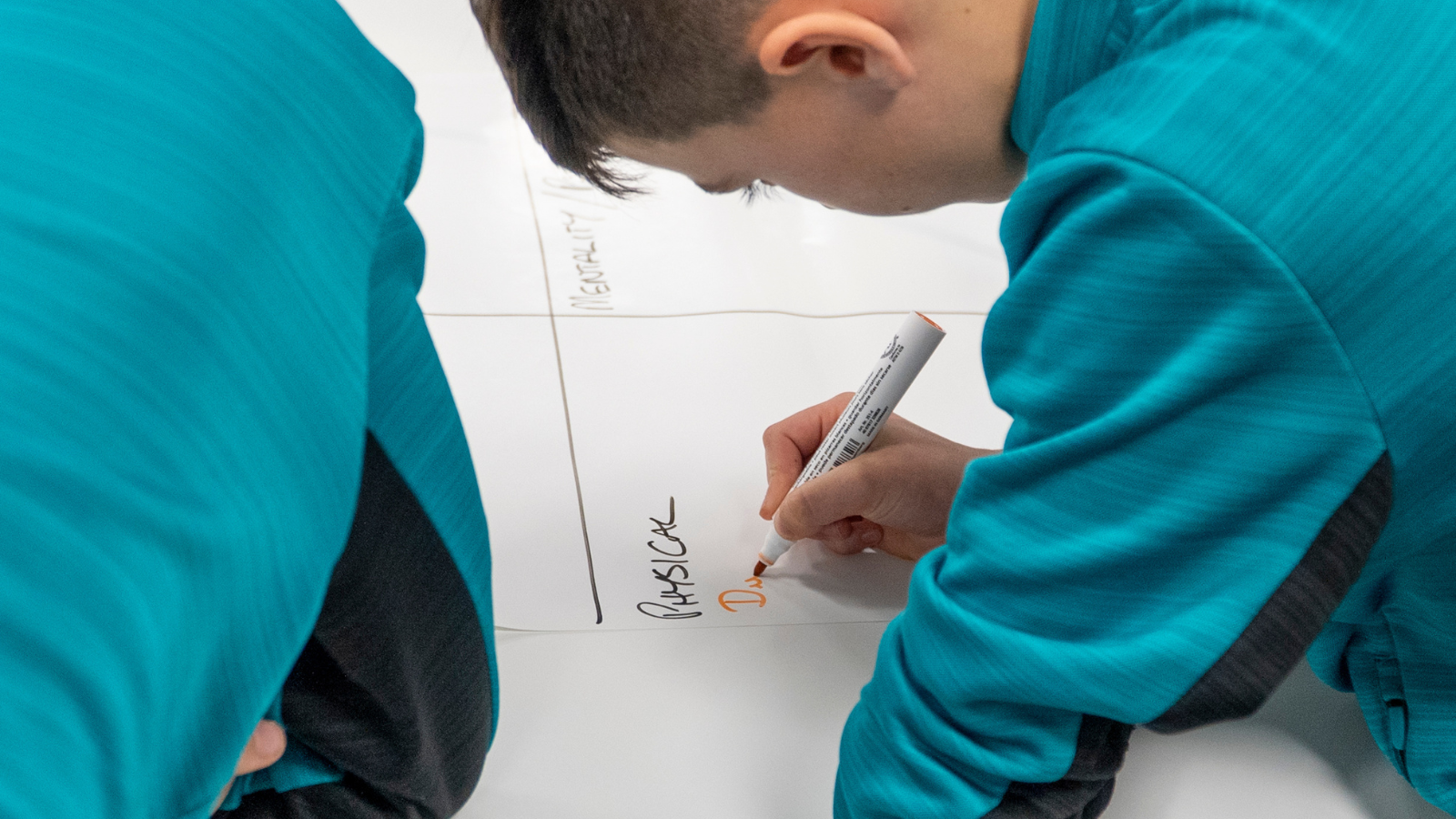 "The evening was a great opportunity for everyone, from the under-nines to the under-18s to gather in one room," said head of academy goalkeeping Paul Wavell.
"It was fantastic for them to meet Steven Benda and Dean Thornton, to listen to them and ask them questions about their careers and their journey in football.
"They asked really good in-depth questions about how they prepare for games, how they learn from their mistakes and just everything about goalkeeping.
"Following on from that, it was great to get all of our goalkeepers to take part in a group task, to really have a think about goalkeeping and to put them out of their comfort zones a little bit to present in front of the room, which is key to building confidence.
"To conclude the session, we went out on to the training pitch as a collective to do some training based on what was discussed in the workshop. Overall, it was a great evening for all involved."