Supporter information | Swansea City v Luton Town
31st January 2022
Fans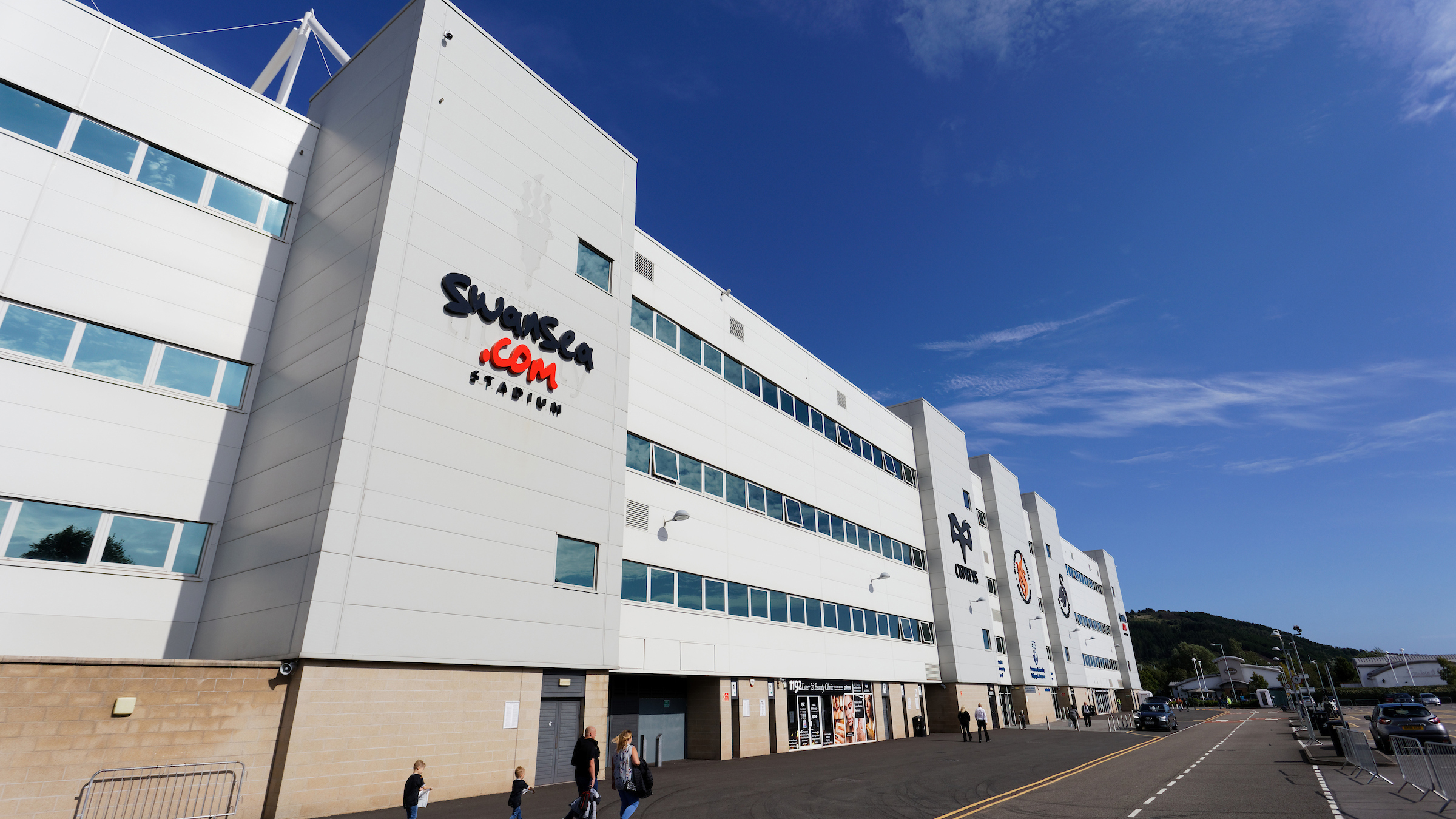 Read our in-depth supporter guide for those attending Tuesday's Championship game against Luton Town at the Swansea.com Stadium.
Supporters are reminded that NHS COVID passes are required for fans wishing to attend fixtures at the Swansea.com Stadium, therefore early arrival is advised.
Supporters and hospitality guests are advised to wear a face covering when moving through hospitality and concourse areas, but are not required when in the bowl seating area.
NHS COVID Pass
A reminder that there is no change to the requirements for the NHS COVID pass. Supporters also must adhere to our code of conduct found HERE.
There is full information available on the NHS COVID pass on our dedicated webpage, and we encourage supporters who are not familiar with this process, to review this detail.
A reminder to supporters to also ensure if using a digital NHS COVID pass, that their pass is updated and displaying a valid date.
Face coverings are also encouraged in the concourses, but they can be removed when in the stadium bowl and during the game.
We ask fans to be patient and respectful of our match day staff, as abuse will not be tolerated. We thank supporters in advance for their support in this process.
LATERAL FLOW TESTS
There will be no Lateral Flow Test available on site on a match day for fans to utilise.
Supporters who require a negative Lateral Flow Test result, must have already completed their test, and recorded the result with the NHS prior to travelling to the stadium. 
A reminder that the test must have been completed within 48 hours of the fixture (so after 7.45pm on Sunday, January 30).
Supporters who choose this method of NHS Covid pass must show the text message or email received, proving the negative result, to gain entry to the stadium.
The test itself is not proof of a negative result, so please do not bring this with you.
TICKETS
Season ticket holders are encouraged to bring their season ticket card to future fixtures and to be ready with the card and valid NHS Covid pass, ready for checking at the turnstile. Supporters are, however, welcome to use either their season ticket card or the in-app ticket.
Those with a print at home ticket for the match must print their tickets and ensure the print quality is satisfactory before travelling to the stadium.
The ticket office will be open from 9am on Tuesday (February 1) to assist supporters with any queries. Alternatively, supporters can email ticketing@swanseacity.com or call 01792 616400 and select option 1.
Tickets are still available for this game and can be purchased online or at the ticket office on match day.
Fans who have chosen NOT to acquire a valid form of an NHS Covid pass should not attend.
Fans displaying symptoms of Covid-19 SHOULD NOT attend.
CATERING AND THE RIVERSIDE LOUNGE
The Riverside Lounge will be open for all match ticket holders from 5.45pm. Supporters who are sat in the North, South or West stand should be aware that their NHS COVID pass will be checked on entry to the Riverside Lounge and they will be asked to present this again when accessing through their designated turnstiles.
Turnstiles will open from 6.15pm, with catering offers in place across the stadium. Supporters can take advantage of deals available for the first 45 minutes of opening.
PARKING AND TRAVEL
Parking
There will be a small charge for parking at the Landore Park and Walk (adjacent to the Council Park and Ride facility).
CLUB SHOP
The Swansea.com Stadium club shop will be open from 1pm until 8pm for this fixture.
HOSPITALITY
Please ensure you and your respective guests have the necessary tickets and passes. Passes must be presented with a valid Covid pass. As a reminder, full information on the Covid pass is available HERE.
We will not be able to issue match specific tickets or passes on the day. Therefore, if you require re-prints please contact the team, as soon as possible. You can email hospitality@swanseacity.com or alternatively call 01792 616628.