Swans boss pays tribute to "inspirational" supporter
14th December 2019
Club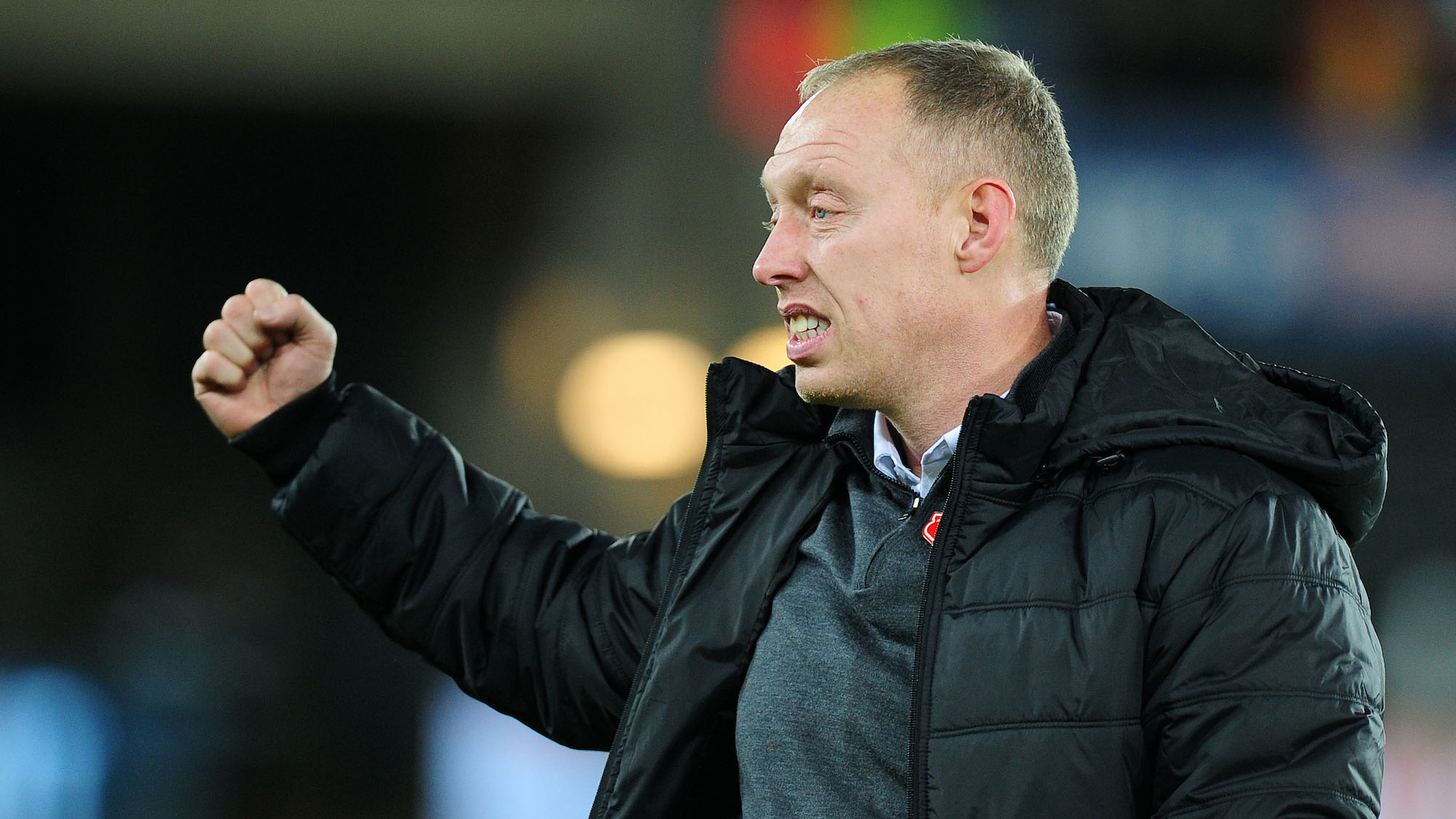 Steve Cooper has paid a warm tribute to a terminally ill Swansea City fan who came to the club's attention through his generosity.
Mark Quinn is in the advanced stages of cancer, but had got in contact with the Swans wishing to donate a large number of football boots and balls for children in need in the local area as part of our work with The Boot Room.
The club wanted to recognise his heartwarming gesture and so Mark and his family have been given season tickets for the rest of the campaign.
He met with Cooper prior to Saturday's game against Middlesbrough, and the head coach hopes Mark and his family had a day to remember as the Swans claimed a 3-1 win.
"I met a guy before the game, a half-Swansea, half-Liverpool fan who has not got long to live," said Cooper in his post-match press conference.
"He has made some wonderful gestures, he is a guy called Mark Quinn.
"He got a mention in our programme today and I wanted to mention him too.
"I know he was having a brilliant day before the game, and I hope he is having an even better one now.
"We chatted before the game and he is a real inspiration of a guy, and I wanted to show him a bit of recognition today."