Swans partner with Beyond The White Line to support players and staff
5th May 2021
Club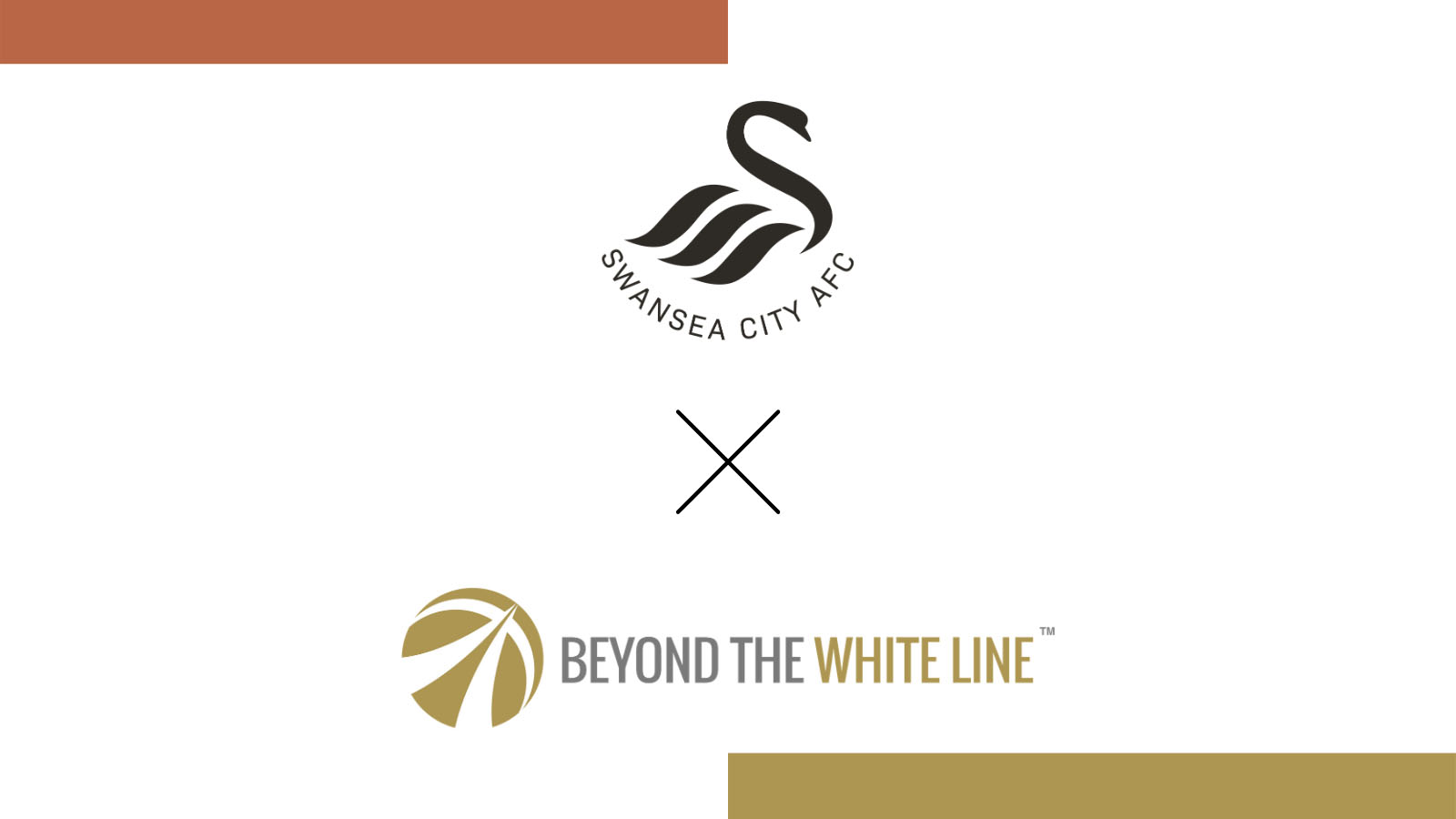 Swansea City and Beyond The White Line (BTWL) have announced a partnership which will see BTWL deliver off the pitch support to the club's senior squad, staff and academy.
The club will be working closely with BTWL in initially helping academy players across crucial areas including mental health, dealing with abuse and discrimination, education, financial wellbeing and career pathways.
The Swans are the first EFL Championship club to partner with BTWL, a not-for-profit organisation created to tackle the challenges athletes and stakeholders face throughout and beyond their professional careers. BTWL will provide access to information, smart individualised curation and best-in-class free to all resources around mental and physical wellbeing, education, organisation, country, or continent with no financial barrier to access.
While the club has a strong safeguarding operation in place across all levels, this partnership will see the addition of all players and staff having unique access to the only NHS-approved mental health app that is focused on the prevention and early detection of common mental health conditions, fully funded by BTWL, and powered by Thrive.
Currently available to over 3.5 million users globally, the app gives access to external support services 24 hours a day, seven days a week, as well as the option to speak to a clinically led therapist within seconds via text-based chat service. The app also carries over 100 hours of content to help keep its users well and tackle any common stressors such as sleep or health issues.
Mark Allen, Swansea City academy director said: "The academy environment is such an important one for every player as they strive to work towards their goal of being a professional footballer.
"There are a myriad of factors that have to be considered within their journey, while some players might have to find different career paths along the way – as well as a life outside of the game.
"As a football club, we are providing them with the tools to succeed in all areas of life as well as ensuring their wellbeing off the pitch is just as good as their performances on it, and this partnership will do exactly that and it's one we are very pleased with.
"Our players have been extremely positive in their feedback so far and we look forward to working closely with the team at Beyond The White Line going forward."
James Chiffi, founder of Beyond The White Line added: "In recent weeks we have seen Swansea City lead the way in taking action on key issues. Their 'Enough is Enough' stance on social media was the catalyst for others to follow. We hope that this partnership can also set the standard, and spark action from others, when it comes to the welfare and wellbeing of the athletes and stakeholders within their organisations.
"I have seen a seismic shift in attitudes over the past two years towards the wellbeing of athletes. It was, and in some cases sadly still is, seen as a tick-box exercise with many focused on performance and profit over people. However, the significance of a leading Championship club, pushing for promotion, prioritising and understanding the importance of the human first approach shouldn't be overlooked. They have demonstrated authenticity in their duty of care to engage an independent, external party to ensure that the staff and players have access to important resources and support.
"It is well documented that athlete wellbeing and performance are not separate. If we look after people away from the pitch, then everything from performance to longevity of career can benefit as a result. I can't thank the team at Swansea City AFC enough for being brave and embracing such change. We look forward to changing the game for generations to come and impacting those we serve today."
Rebeca Storer, head of safeguarding & academy operations at Swansea City said: ""We are delighted to have linked up with Beyond The White Line.
"We were in awe of how much support and advice was available to our players and staff. It's clear that a lot of hard work has gone in to creating this and that they are genuinely interested and invested in putting the human first.
"Beyond The White Line is what we have been looking for and we are very excited to start this journey of change for players and staff."