Swans squad look to lift Christmas spirits for the vulnerable in our community
21st December 2020
First team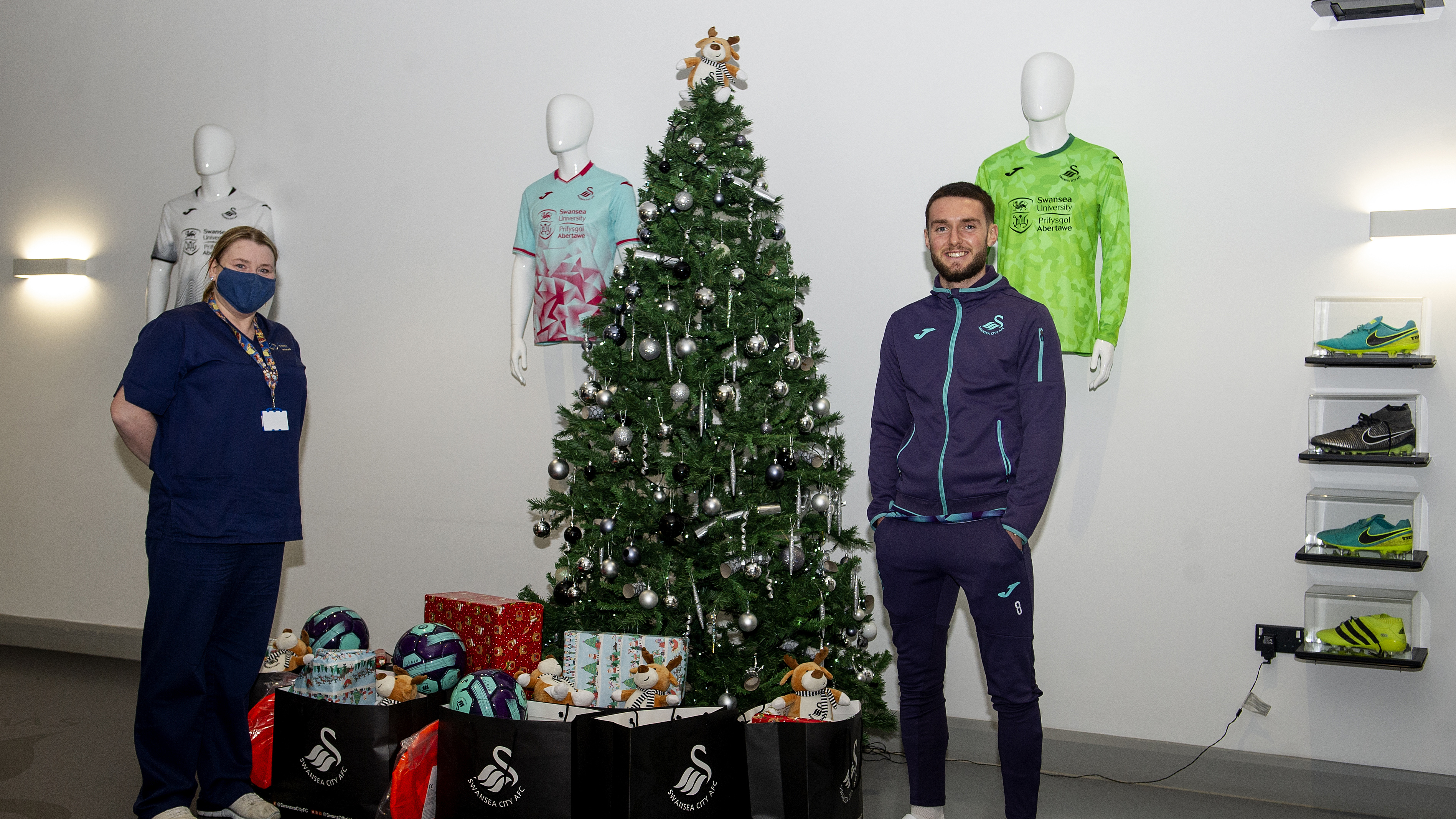 Swansea City's first-team squad have united to provide some Christmas cheer for some of the most vulnerable families in our city and community.
The initiative, led by captain Matt Grimes and Wayne Routledge, came about as the players wanted to do something to help those in need at the end of what has been a year of unprecedented challenges for so many.
The squad grouped together to purchase a number of presents, which will be distributed among families in the Swansea Bay University Health Board area.
"We thought long and hard about those who would benefit from this help and the families who are unable to get Christmas presents for their children," said health visitor Clare Beddoe.
"This year we have more families to consider than ever before."