Swans staff set to take part in The Wave's 'Cold Truth' Sleep Out
15th February 2020
Club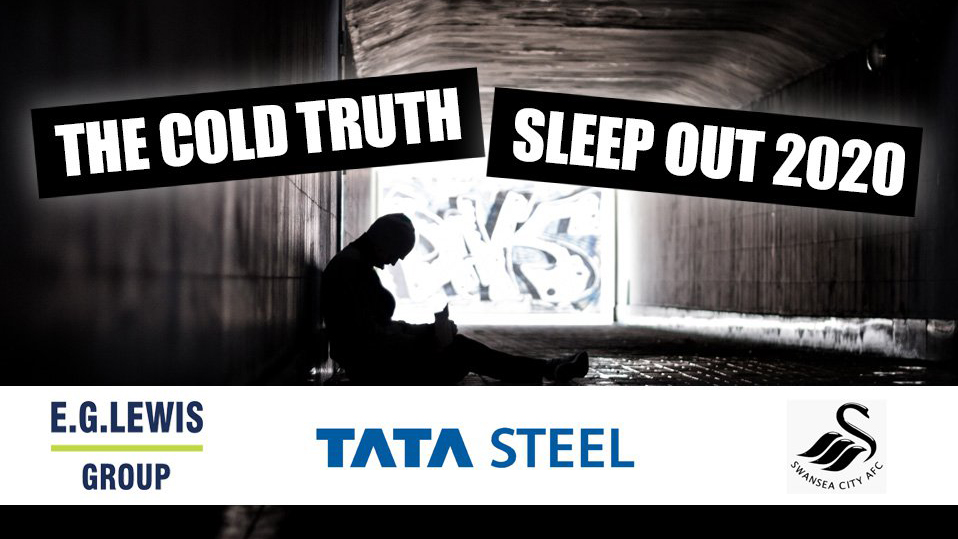 The Liberty Stadium will host The Wave and Swansea Sound's 'Cold Truth' Sleep Out on Thursday, February 20 in aid of the city's homeless.
The event, which is proudly supported by TATA Steel and E.G. Lewis, aims to raise awareness and help tackle homelessness in Swansea by raising money for five local charities – Matthew's House, Shelter Cymru, Zac's Place, Llamau and Salute.
Club ambassador Lee Trundle and staff members will be braving the chill and sleeping outside in the car park overnight to raise money for a cause which affects so many people across South Wales.
"Most people will think about the homeless over the Christmas period, but it's this time of year that's the coldest," said Trundle.
While the event is not a true comparison to how homeless people live, the club hope that by raising awareness of the issue it will help raise funds for the projects that tackle homelessness.
We would like to invite supporters to bring any donations of items for the homeless of Swansea to the Liberty Stadium club shop. The items on the charities' wish lists include sleeping bags, tinned food, toiletries, hats, scarves and socks.
The club shop will be accepting donations every day from Monday, February 17 to Monday, February 24 between 10am and 5pm (10am-4pm on Sunday).
The charities' full wish list can be found HERE.
To make a donation please visit our GoFundMe page below, any support provided will be greatly appreciated in raising awareness and funds for the five local charities that fight a battle to keep people off the streets.