Swansea City AFC Foundation and Academy support anti-bullying week
20th November 2022
Foundation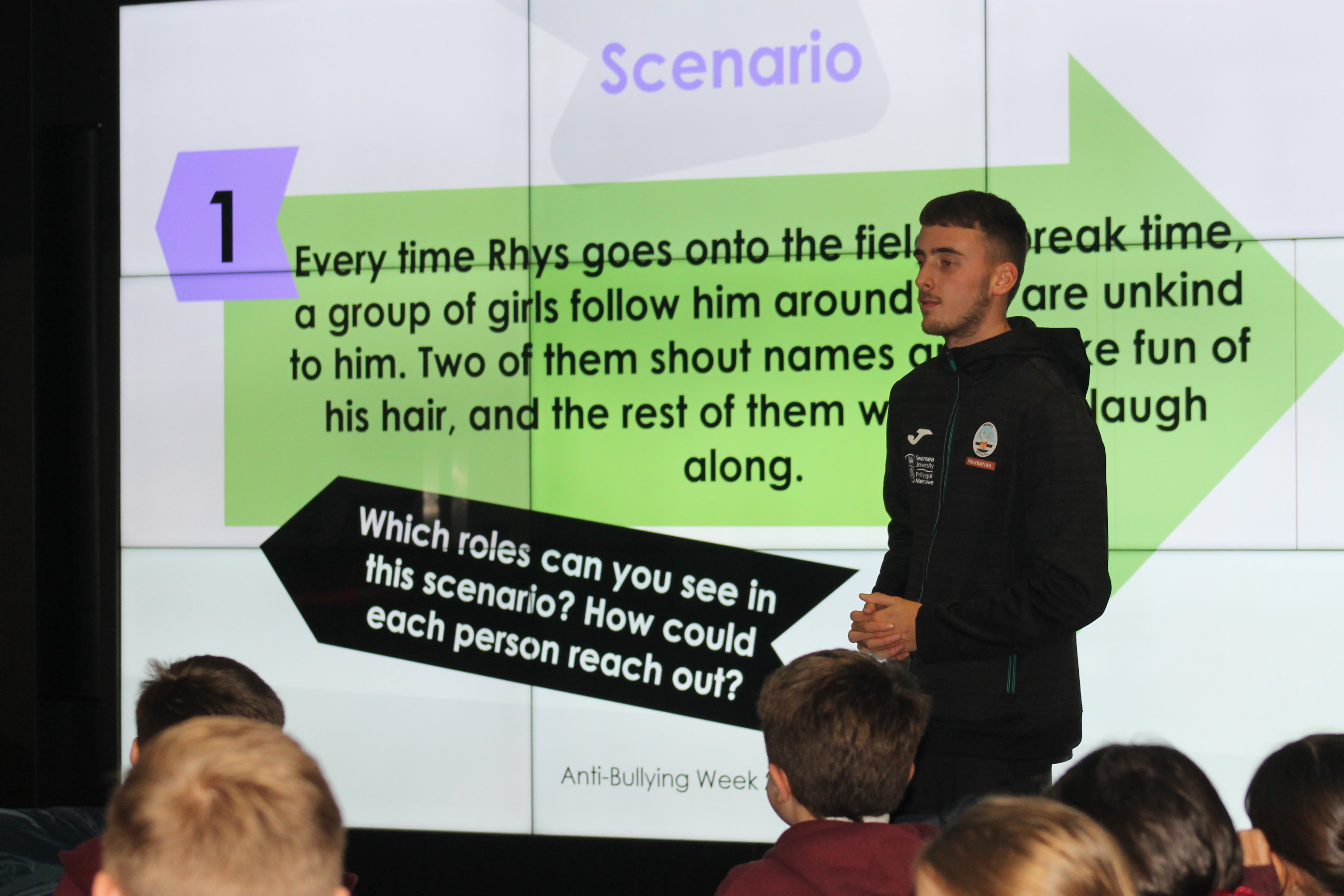 Swansea City AFC Foundation delivered a workshop on anti-bullying for Premier League Kicks participants to celebrate Odd Socks Day.
Odd Socks Day marked the start of national anti-bullying week, which seeks to raise awareness and help reduce bullying.
Participants from partner schools Pontybrennin Primary, Tonnau Primary and St David's Roman Catholic School joined the Foundation for an anti-bullying, before enjoying a Swansea.com Stadium tour.
Schools partnered with the Premier League Primary Stars project also received anti-bullying week workshops.
"It was great to have them down to celebrate anti-bullying week, everyone seemed to really enjoy the workshop," said Curtis Grant, Swansea City AFC Foundation education manager.
"It's really important for us to send the message to young people about bullying and hopefully stamping it out early.
"It's always great to see young people get their first experience at the stadium, you can tell just how much it makes their day."
Swansea City's academy also showed their support for anti-bullying week, with players training in odd socks for the day.