Swansea City AFC Foundation, Ospreys and local MPs join forces for Christmas hamper campaign
15th November 2021
Foundation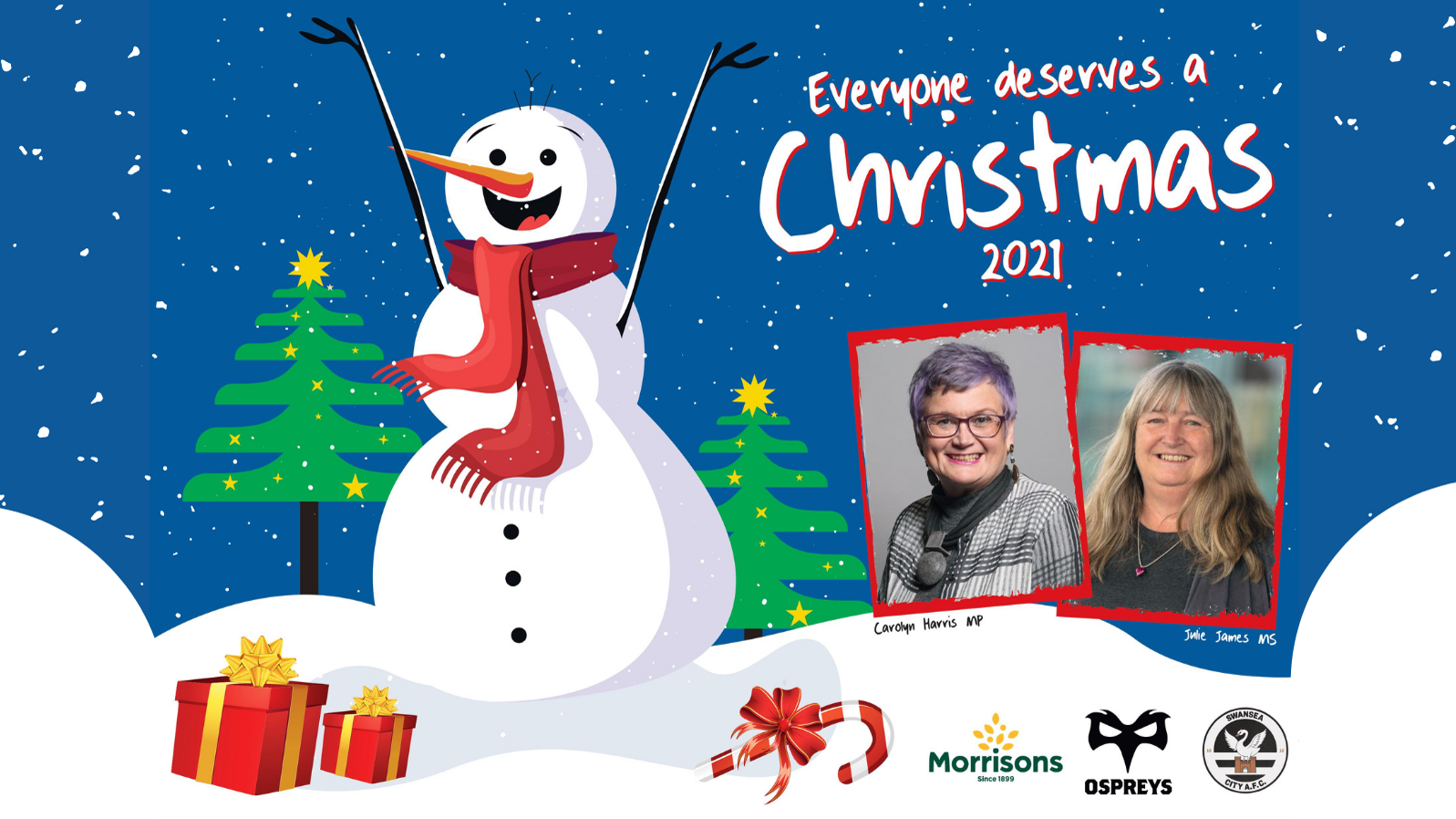 Swansea City AFC Foundation and the Ospreys have teamed up with Carolyn Harris MP and Julie James MS, to help deliver the Everyone Deserves a Christmas 2021 campaign.
Now in its fifth year, the annual campaign aims to provide festive cheer to those who require an extra helping hand in the local community.
Once again, in addition to local politicians, the Foundation is working with several other partners including the South Wales Evening Post, Ospreys in the Community, Swansea Council and many local businesses.
The aim is to create food hampers with a value of £50 each, and this year the aim is to create 500 hampers.
Last year's Christmas hamper appeal raised more than £20,000 and supported many hundreds of families during the festive season.
Helen Elton, head of the Swansea City AFC Foundation, said: "This project is very close to our hearts here at the Foundation.
"Each year that we have been involved in the Christmas hamper campaign it has grown, and each year, together, we have a made a significant difference to people's lives in our community.
"Christmas should be a time of joy, not of worry. It is also a time of giving. By working together, and with your help, we can ensure that everyone is able to enjoy the Christmas they deserve."
Swansea City chief executive Julian Winter added: "This is a campaign which means an awful lot to the football club.
"As we have seen with the events of the past 18 months, we all need to pull together within the community and make a difference.
"We want to help spread the joy and reduce the worry for those in our community this Christmas, so if you can help us in any way then it is greatly appreciated."
You can contribute to the JustGiving page HERE.