Swansea City AFC Foundation's extra funding boost
20th September 2021
Foundation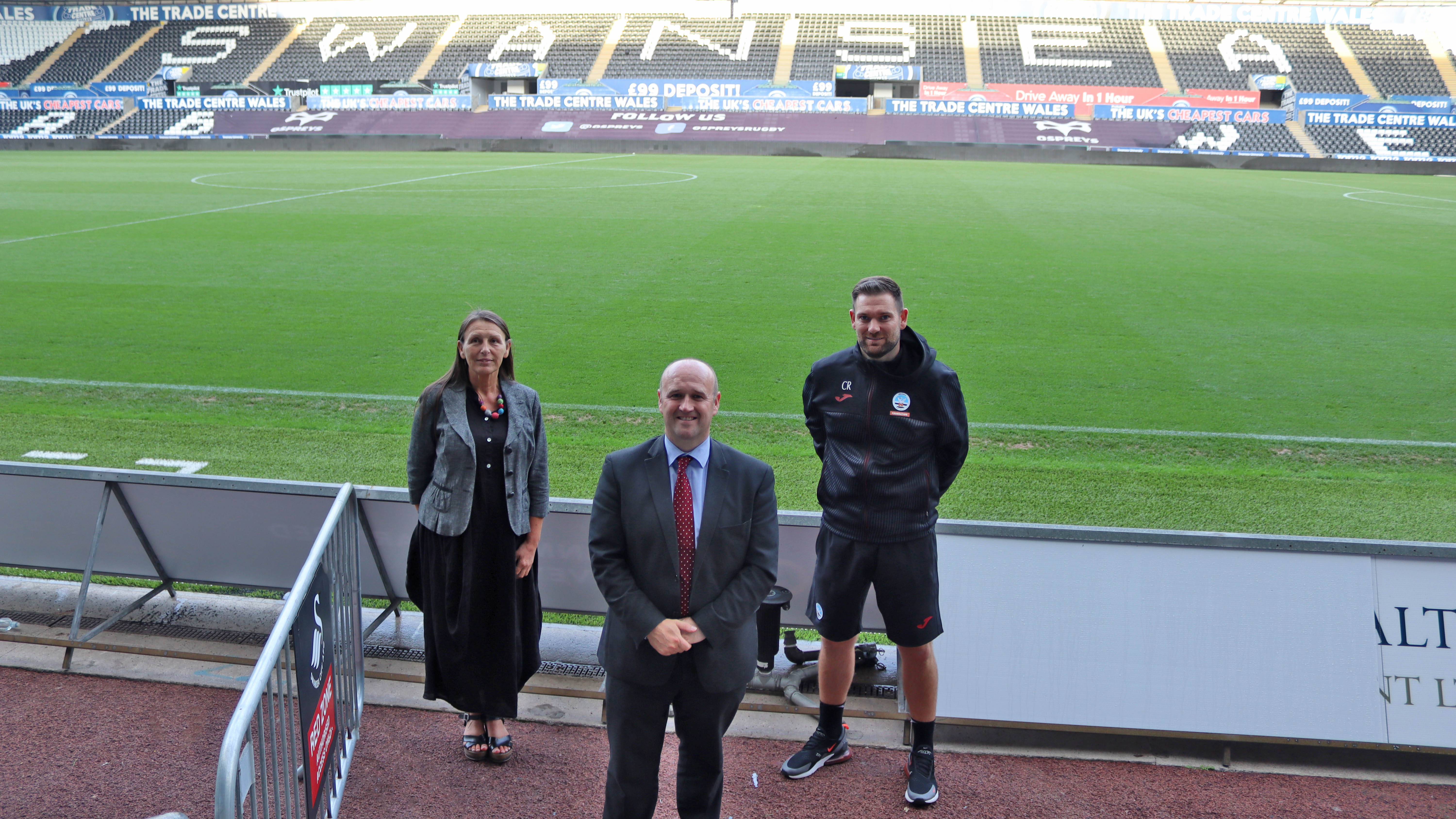 Swansea City AFC Foundation is pleased to announce we have received additional funding from the Dyfed-Powys Police and Crime Commissioner.
The extra funding will see an expansion in the number of free Premier League Kicks sessions we will be offering to young people within the Dyfed-Powys Police area.
These sessions that have been kindly funded by the Dyfed-Powys Police and Crime Commissioner will take place in Carmarthen, Seaside (Llanelli), Newtown, Aberystwyth and Pembroke each week.
In January 2020, Swansea City Foundation was first awarded funds by the Police and Crime Commissioner to deliver football sessions in the Seaside estate in Llanelli. This funding was continued as well as expanding the programme into the Pembroke area.
This latest funding will now see us reach into Carmarthen, Aberystwyth and Newtown.
Head of Swansea City AFC Foundation Helen Elton said:"We are so pleased with this extension of the partnership with the Dyfed-Powys Police and Crime Commissioner. The funding will allow us to extend the reach of our very successful Premier League Kicks project. It marks the start of an important partnership with the PCC and will see a positive impact in Dyfed-Powys areas."
Police and Crime Commissioner Dafydd Llywelyn said: "It has been a privilege over the last year to see first-hand, the impact the PL Kicks scheme is having on children and young people in Seaside Llanelli and Pembroke Dock.
"As a sports enthusiast, I am fully aware of the influence that sport and exercise have on the health and wellbeing of individuals and communities in general.
"PCSOs from local Neighbourhood Police Teams have also been attending the weekly sessions under the pilot scheme, with the aim of developing a positive relationship between the Police and young people.
"I now look forward to see the roll out of the scheme to the three new areas, and to see the positive impact they will have on children and young people of the areas."
Youth Engagement Manager Craig Richards said: "The Swans Kicks Project in partnership with the Dyfed Powys Police and Crime Commissioner offers young people opportunities and a sense of belonging.
"It has been a difficult 18 months for everyone. However, we believe these sessions will have a positive influence on young people to build stronger communities to reduce and prevent crime.
"We are excited to be able to offer football sessions to all areas in Dyfed Powys and thank the Police Crime Commissioner for his full support towards the programme."
Seaside – Tuesday, September 21
Pembroke – Friday, September 24
Carmarthen – Monday, October 4
Newtown – Thursday, November 4
Aberystwyth – Friday, November 5
To sign up to our Premier League Kicks Sessions, please go to: https://form.jotform.com/SwansFdn/KicksRegister