Swansea City and Matthew's House provide food for homeless
30th March 2020
Club
There may not be any football in play at the Liberty Stadium, but Swansea City's club chefs were in action over the weekend helping to provide hot meals for the city's homeless and most vulnerable.
Head chef Chris Watkins was joined by fellow catering team members Sam Barrett, Tom Rees and Paul Draper at the Liberty where they cooked 180 hot meals that were packed individually with a snack and a drink for distribution to 13 locations around the city.
The club purchased the food through local suppliers which was distributed by the fantastic volunteers at Matthew's House, a long-standing club charity partner, who exist to provide a warm and welcoming building in the heart of Swansea with the expressed intention of being accessible for the homeless and most vulnerable regardless of their background, beliefs or circumstances.
The club aim to provide the meals every Saturday until further notice, while Matthew's House and other support agencies will service the remaining days of the week to ensure those most in need will receive help.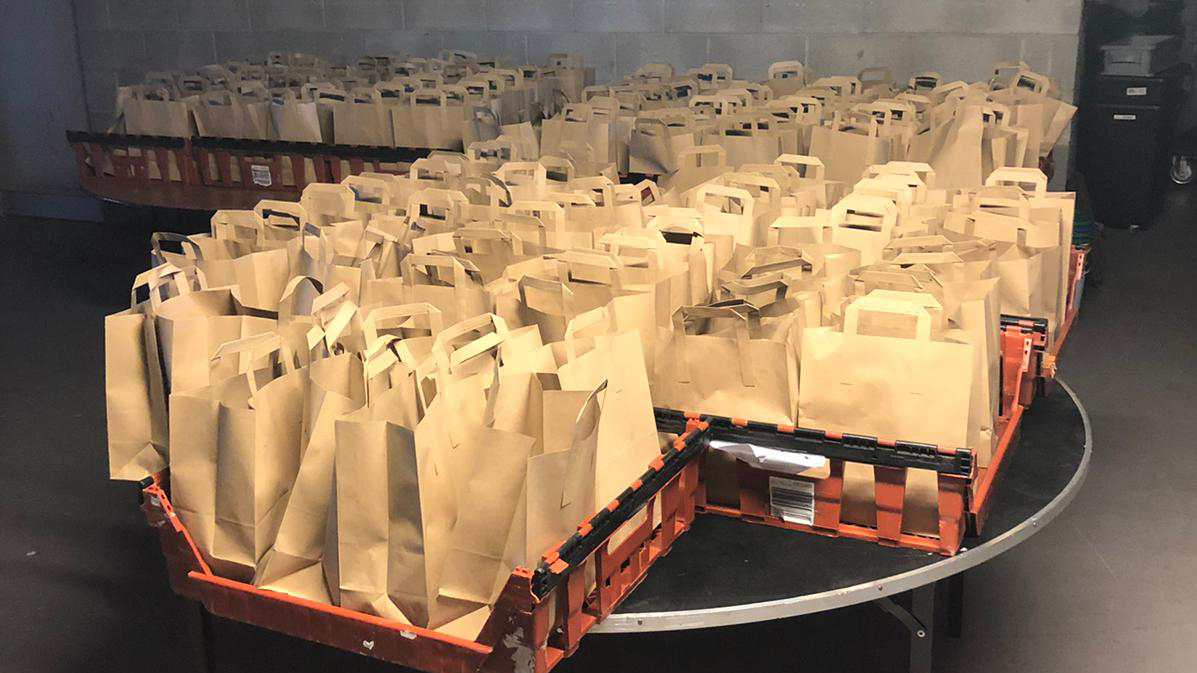 Head chef, Chris Watkins, said: "It was the least we co do for the city. Listening to the volunteers at Matthew's House talking about how some of the people have absolutely nothing puts everything into perspective.
"It was a very humbling experience and sometimes you don't realise how lucky you really are. I'm just glad we could help individually and as a club.''
Thom Lynch, project manager at Matthew's House, added: "We love this city and in such an unsettling time, to know that people on the streets and in temporary accommodation may also go without food just struck us. We couldn't let that happen.
"Having two thirds of our team go into isolation and other charitable food provision services close down, we knew we had to do something to pull the city together to fix that.
"Now with the support of so many amazing charities, businesses, MPs, Swansea Council and Swansea City Football Club, we have a fully oiled machine in full flow ensuring that up to 200 people across our city in currently 13 locations get access to a hot meals seven days a week delivered to their door.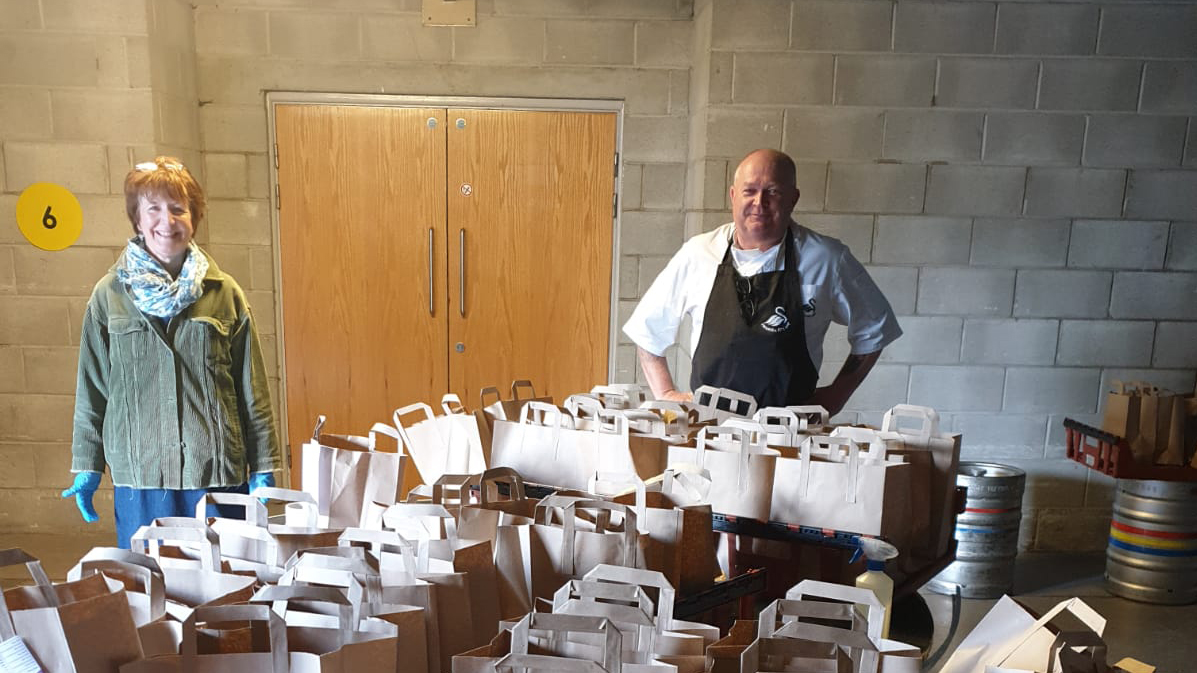 "These individuals are people without access to cooking facilities and ways to store food, all in temporary accommodation and struggling with homelessness. We also supply a drop to the rough sleeper team daily as they make themselves available in such a difficult time to house those in need.
"To love our city like this we need the help of our city to make it happen – and his is a true example of our city pulling together. More than 1,000 meals a week give hope to those who need it the most.
"The help from Swansea City Football Club on Saturday was a huge boost to the aid programme.''
More information on Matthew's House is available HERE, together with ways you can help their cause.
Swansea City is also available to assist those needing support where it can. If you, or someone you know, requires assistance then please email charity@swanseacity.com. Club staff and the Community Trust will endeavour to help or to find the best external organisations to assist you.