Swansea City DSA goes the extra mile for members during pandemic
3rd December 2020
Fans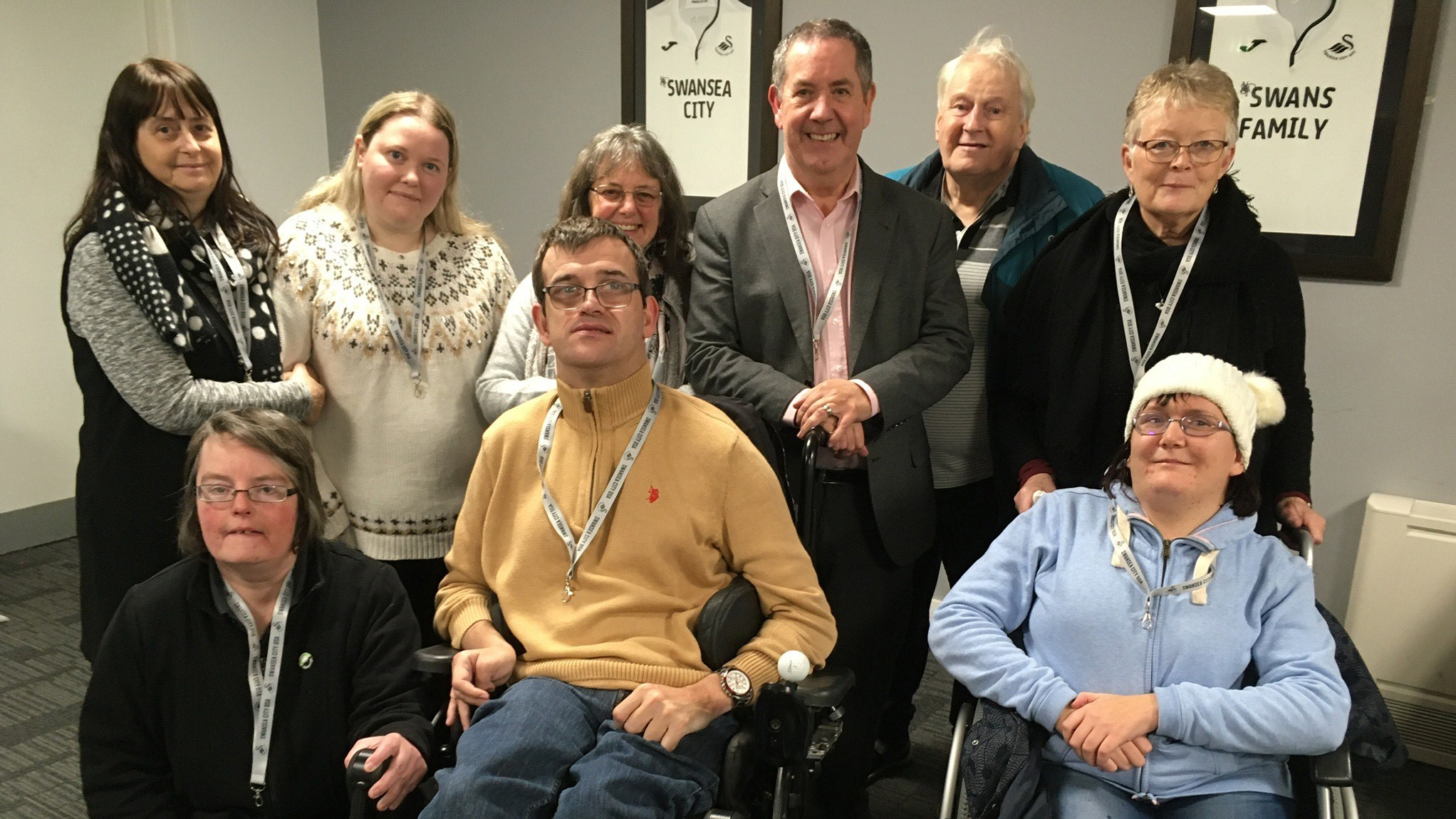 Today marks International Day of Disabled Persons, and Swansea City is proud to recognise and celebrate the incredible work of our Disabled Supporters Association during this most difficult of periods.
For many supporters attending a matchday at the Liberty Stadium is about so much more than the 90 minutes, and our disabled supporters are no exception. The uncertainty and isolation as a result of the pandemic has negatively impacted the mental health of those who rely heavily on the social aspects of a live game.
During each season the DSA work with the club to introduce new facilities and incentives to benefit disabled supporters. Since its launch the DSA has also hosted many successful social events, attended by Swans players and staff.  
While many of these events have been postponed due to the pandemic, the DSA committee have continued to work tirelessly to spread some positivity and stay connected to the association's members.
Throughout the pandemic the DSA has:
Delivered food hampers to members during lockdown.

Undertaken social media competitions.

Continued to fundraise for Macmillan Cancer Support through socially distanced coffee mornings.

Supported BBC Children in Need.

Supported the Mr X Appeal - providing Christmas gifts to under-privileged children.
DSA chair Andrew Brayley points out that it's the ethos of "one happy family" that continually motivates the committee, who dedicate many hours helping fellow Jacks and their families.
"The DSA found it important to keep in contact with our members during these difficult times where loneliness and isolation have come to the forefront," he said.
"As a committee, we have worked tirelessly to keep every member engaged with the DSA and the club.
"To this end we have organised a number of competitions, a coffee morning, supported the Mr X appeal, player of the decade, supported BBC Children in Need, shared member profiles, and are currently organising a Christmas raffle.
"We always try and ensure that our members feel valued and involved, keeping the ethos of 'one happy family'. The DSA continually receives positive feedback on the work we do.
"On a final note I would like to thank our sponsors and the club for their contributions during this time."
Swansea City disability access officer, Mark Phillips, explained how important the DSA has been to the club and supporters during the pandemic.
"We know how important attending matches at the Liberty Stadium is for our disabled supporters," he said.
"As a club we are grateful the DSA has continued its fantastic work.
"Over the next few months, we will continue to work with the committee to make sure that when disabled supporters are able to return, they can do so safely and with confidence."