Swansea City to host Virtual Networking Event
11th February 2021
Club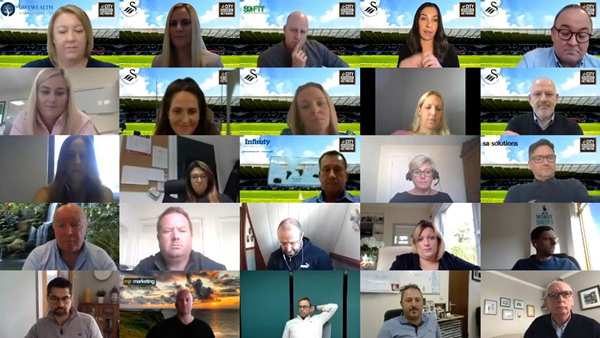 Swansea City will host a free virtual networking event on Thursday, February 25 between 10am and 12pm as part of the City Business Network.
Join Swans favourite Mal Pope and our amazing line up of guest speakers, for the 'Thinking Digital' event via Zoom. The agenda has been announced as below: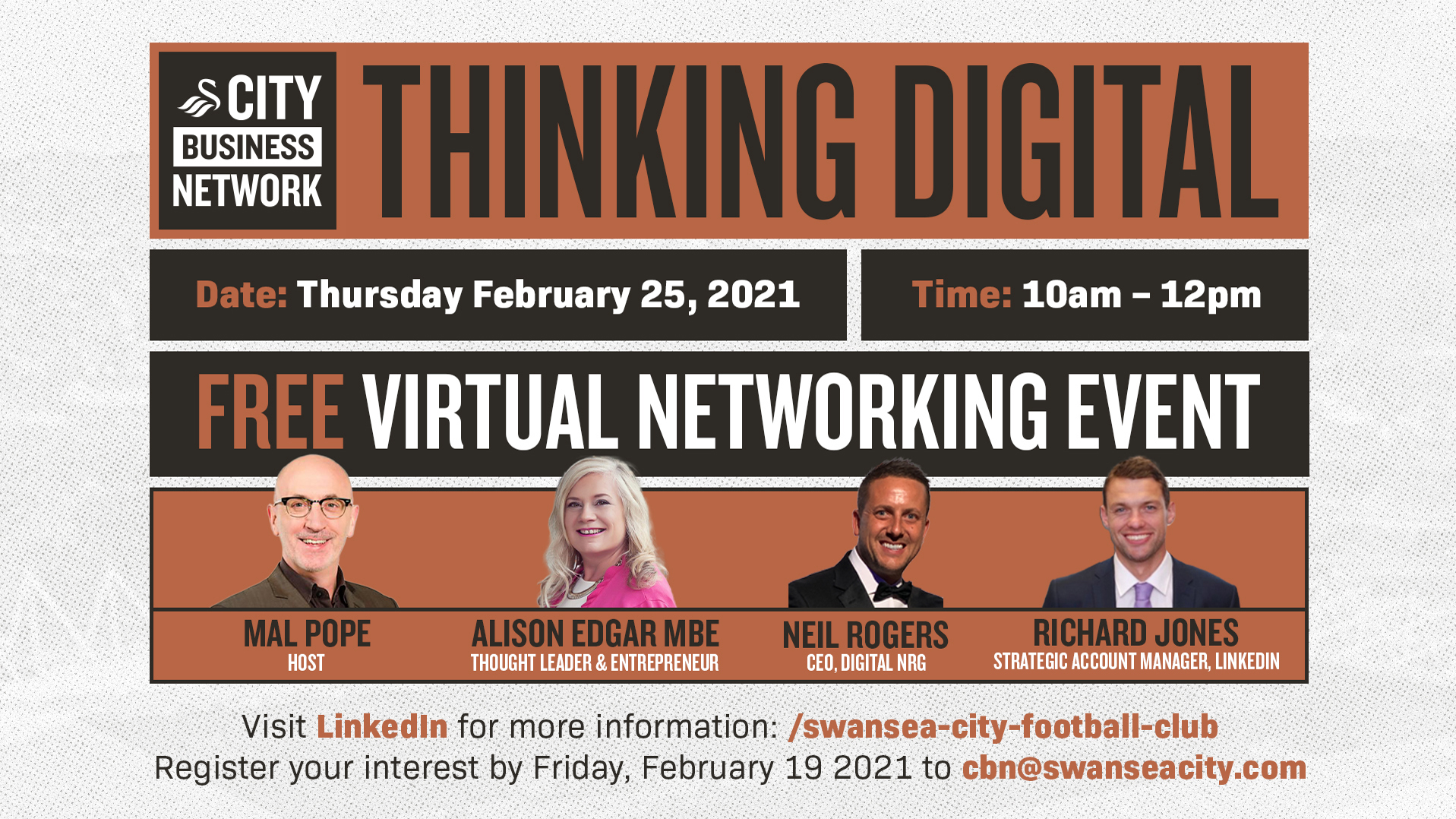 Mal will also be joined by Swansea City's head of commercial, Rebecca Edwards-Symmons, who will give insight into the club's digital transformation in recent years.
"We are delighted to have received such positive feedback from guests of our previous virtual networking events," said Rebecca.
"Our 'Survive, Revive and Thrive' and 'Unity in Community' events were all incredibly relevant to the difficult times we currently face.
"We believe that 'Thinking Digital' is more important than ever, with so many businesses transforming the way they work and trade, to endure the pandemic.
"As a former head of digital at the club, I look forward to sharing the journey the club has made, as well as looking at the forward-thinking future digital plans of the club." 
The City Business Network is an innovative business club which focuses on the local community and creating partnerships within Swansea and the surrounding area. 
The aim of the network is to support businesses by connecting like-minded companies and people, who share a passion for business, football and our community.
To register for your FREE place email: cbn@swanseacity.com.