Swansea City introduce dynamic ticket pricing for 2023-24 season
18th July 2023
Ticketing News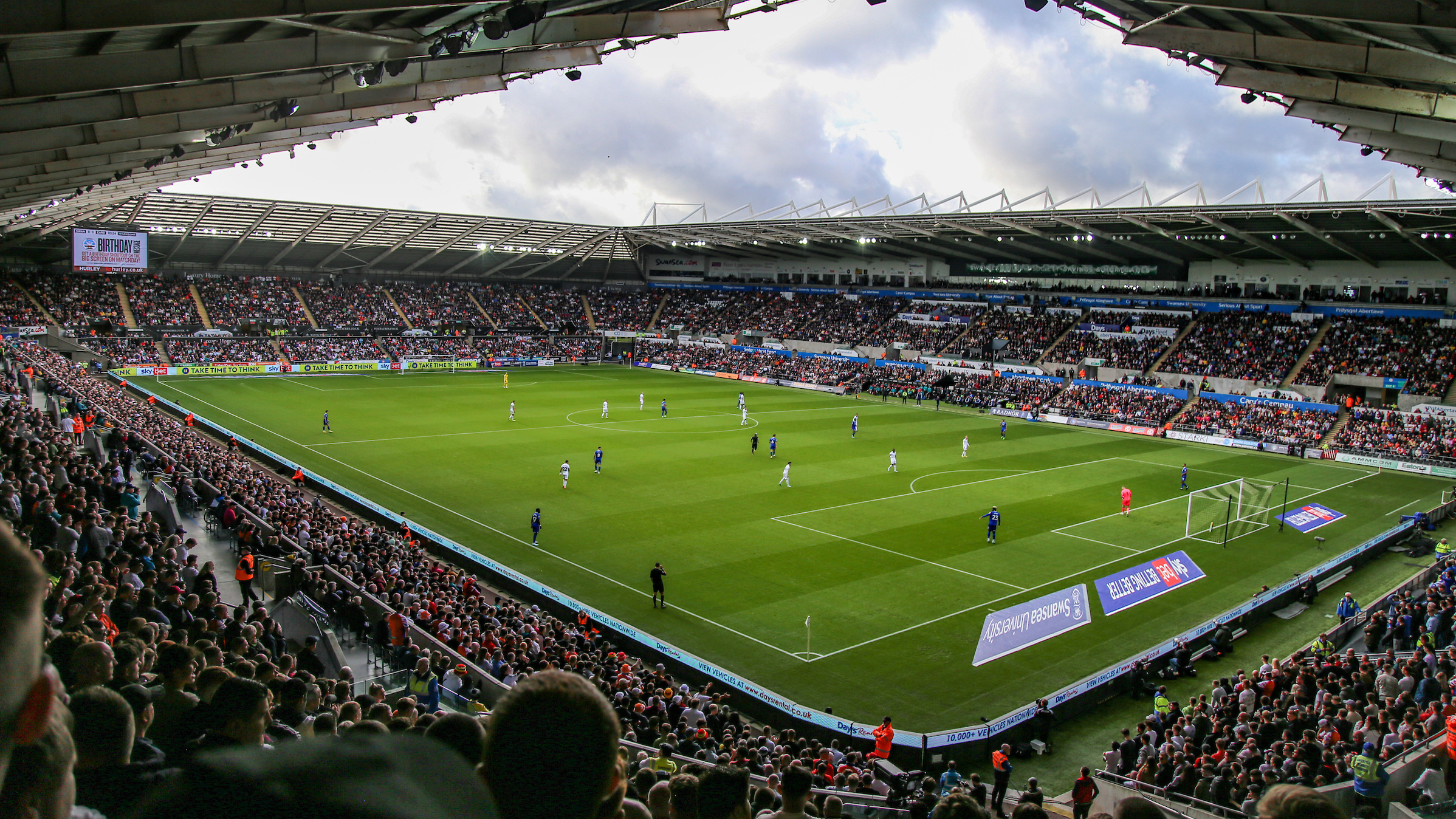 Swansea City can confirm the introduction of a dynamic ticket pricing structure ahead of the 2023-24 season.
During recent seasons, the club has offered a flat ticketing rate for all league fixtures, with the only exceptions being specific matchday offers such as 'Kids for a Quid'.
Having assessed our current and historic pricing, and comparing tariffs with other Championship clubs, the club will implement a system that will see prices change in line with the banding of each fixture.
Fixtures will be divided into three categories (A, B and C). This change – which has been discussed with, and supported by, the club's Supporters' Trust – will aim to ensure supporters of all ages receive the best value possible when buying individual match tickets or a season ticket; with the Swans currently offering one of the most affordable season-ticket packages in the Championship.
Prices for the 2023-24 season are as follows: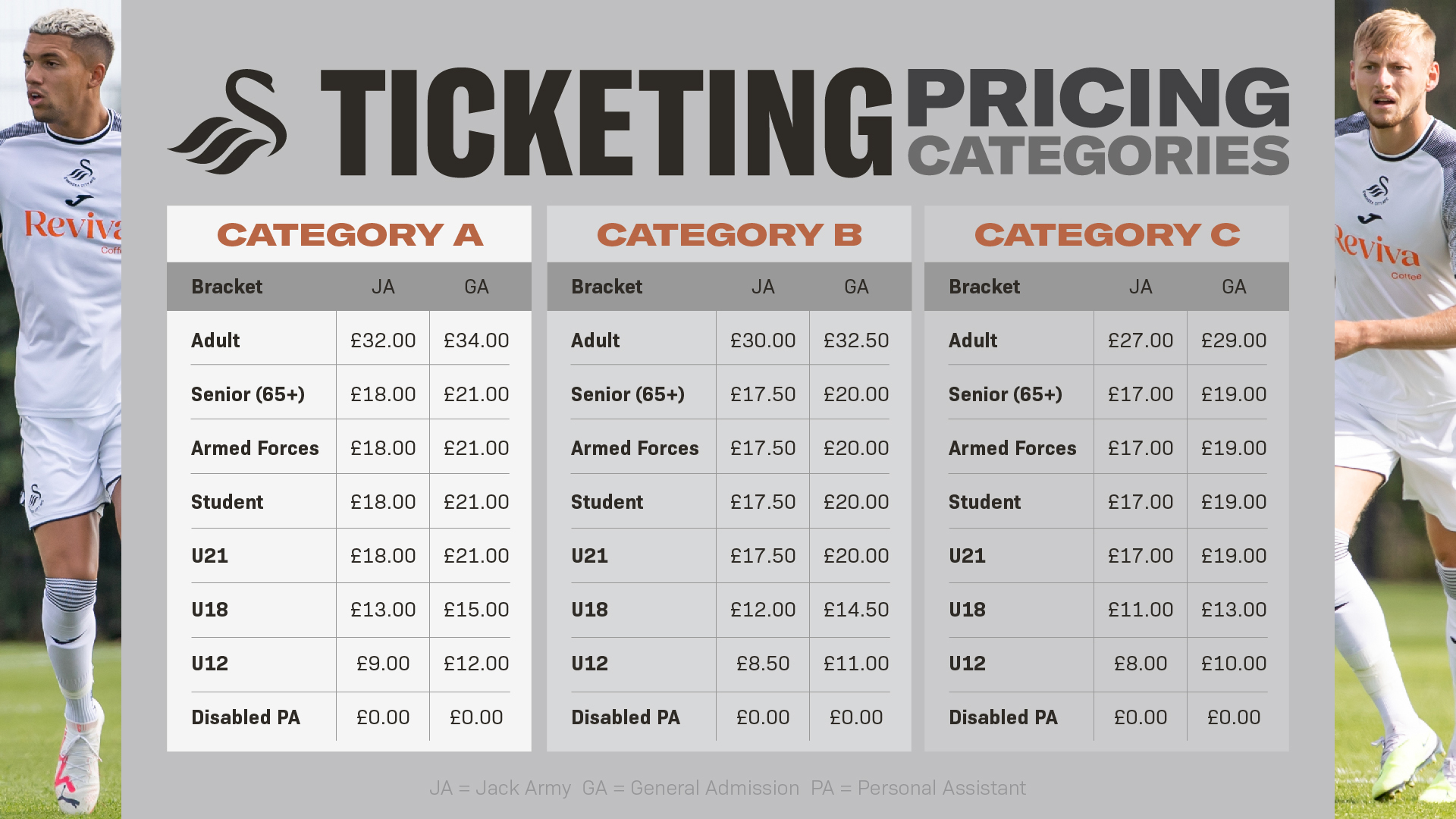 After the success of our 'Kids for a Quid' initiative last season, including two of the highest attendances since the Swans returned to the Championship, we can also confirm the offer will return for specific games during the upcoming season.
Furthermore, Jack Army members will still retain a discount on general sale pricing and supporters wishing to find out more about Jack Army Memberships, or how to buy, can click here.
As a club, we are committed to our Club Charter and ensuring Swansea City fixtures are accessible for all supporters.
Our fixture categorisation for the 2023-24 campaign can be found below: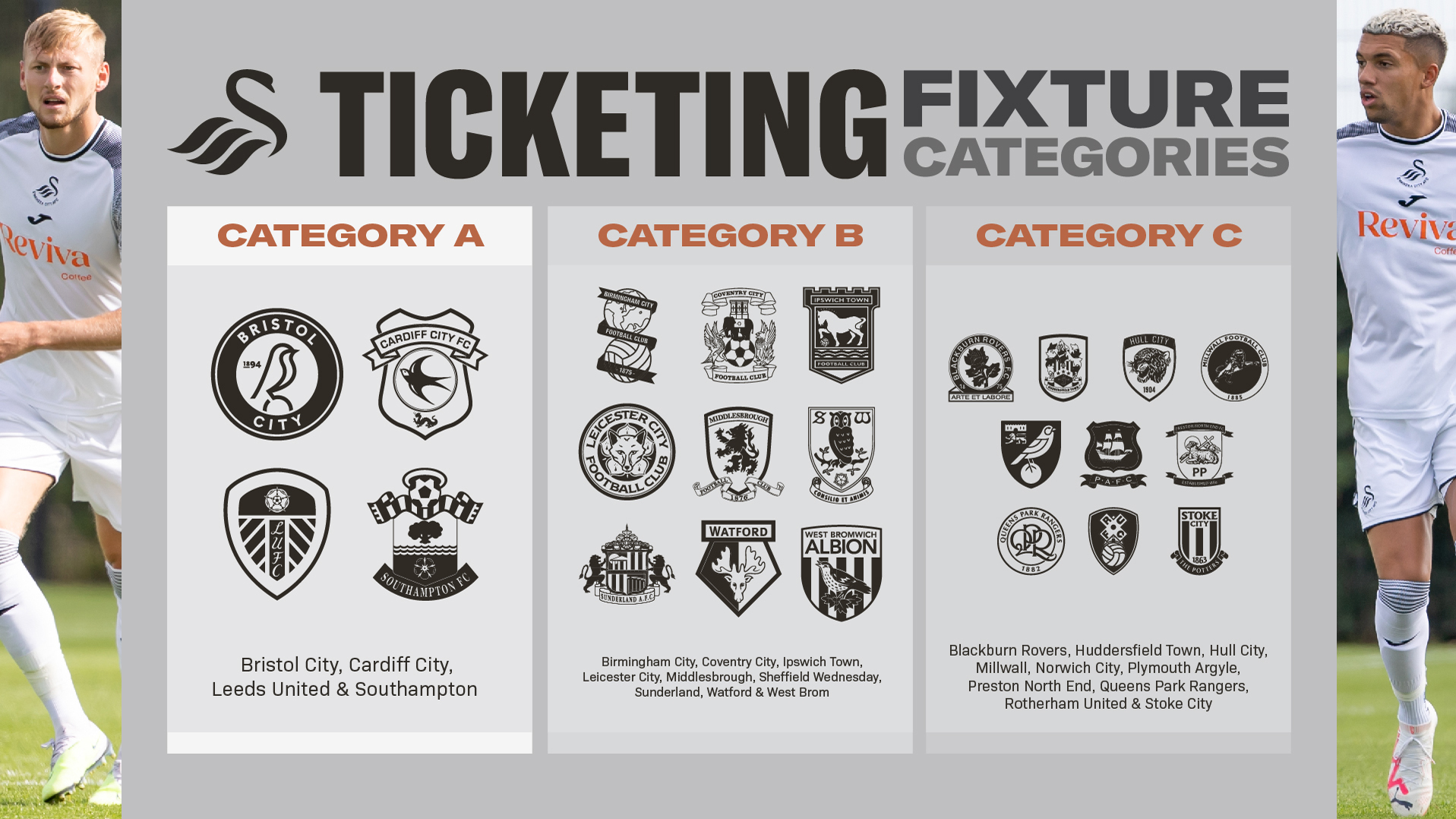 Purchasing a season ticket remains the best value way to watch the Swans at home during the 2023-24 season.
Prices start at £345* for adults, and go up to £399, which would see supporters make a saving of over 45% compared to buying tickets on a match-by-match basis. That rate of saving for season ticket holders is one of the best in the division.
Supporters wishing to find more information on season tickets, including how to buy, can click here for full pricing and terms and conditions.
Supporters who would like to provide any feedback or who have any queries regarding match tickets ahead of the 2023-24 season are encouraged to email support@swanseacity.com and we will endeavour to respond as soon as possible.