Swansea City join with The Swansea Centre for Deaf People to celebrate Deaf Awareness Week
2nd May 2022
Club
Swansea City have joined with the Swansea Centre for Deaf People to celebrate Deaf Awareness Week between May 2 and May 8.
Secretary for the board of management for Swansea Centre for Deaf People, Talina Jones, travelled to the training ground at Fairwood to teach players some football terms and phrases in British Sign Language (BSL).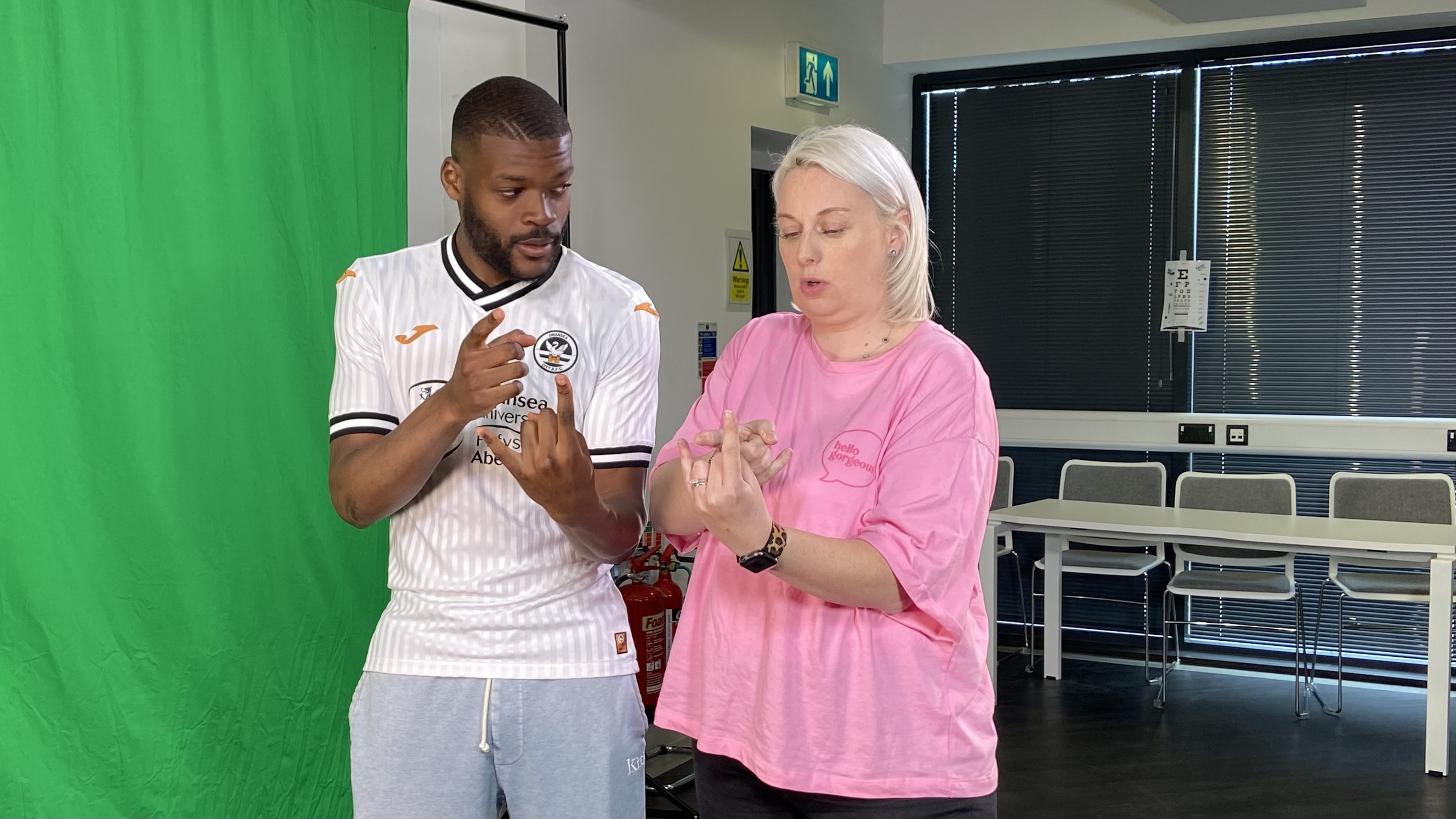 Videos of the words and phrases will be released throughout the week, while the matchday social media output for our final home fixture of the season against Queens Park Rangers will include football-relevant examples of BSL.
The charity, located on Neath Road, is at the very heart of the community and acts as a base for Deaf and hard of hearing people in Swansea, providing various activities as well as holding BSL lessons for those looking to learn the language. It also acts as a home for Talking Hands, a youth group which the club partnered with in March 2021.
According to figures from the British Deaf Association, more than 150,000 people use BSL in the UK with around 87,000 of these using it as their main language, and the club is working to ensure the stadium is accessible for Deaf people.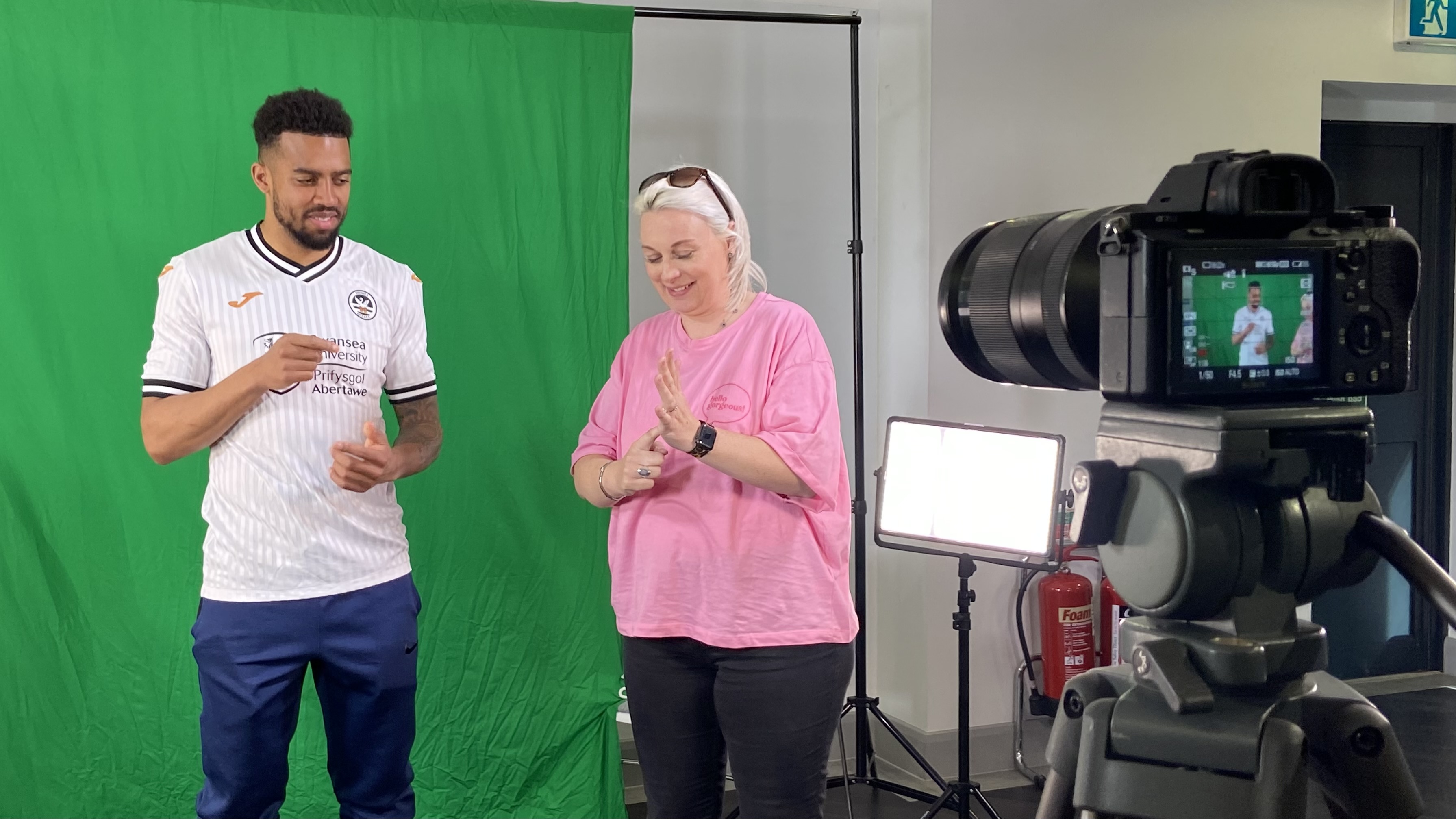 The club's disability access officer Catherine Thomas said: "We first partnered with the Centre for Deaf People in 2020, but the pandemic put a hold on a lot of the things we had planned. We're delighted to be in a position where we can pick this partnership up once again and celebrate Deaf awareness week with our Deaf supporters and people across the city.
"We're looking forward to doing even more next season."
Centre manager for Swansea Centre for Deaf People and project manager for Talking Hands, Helen Robins-Talbot, added: "It's great to see the Swans making the Swansea.com Stadium and football more accessible to Deaf supporters.
"We hope this partnership will continue with the Deaf Centre and Talking Hands in the future."