Swansea City marks Swansea Pride day with launch of new merchandise range
17th July 2021
Fans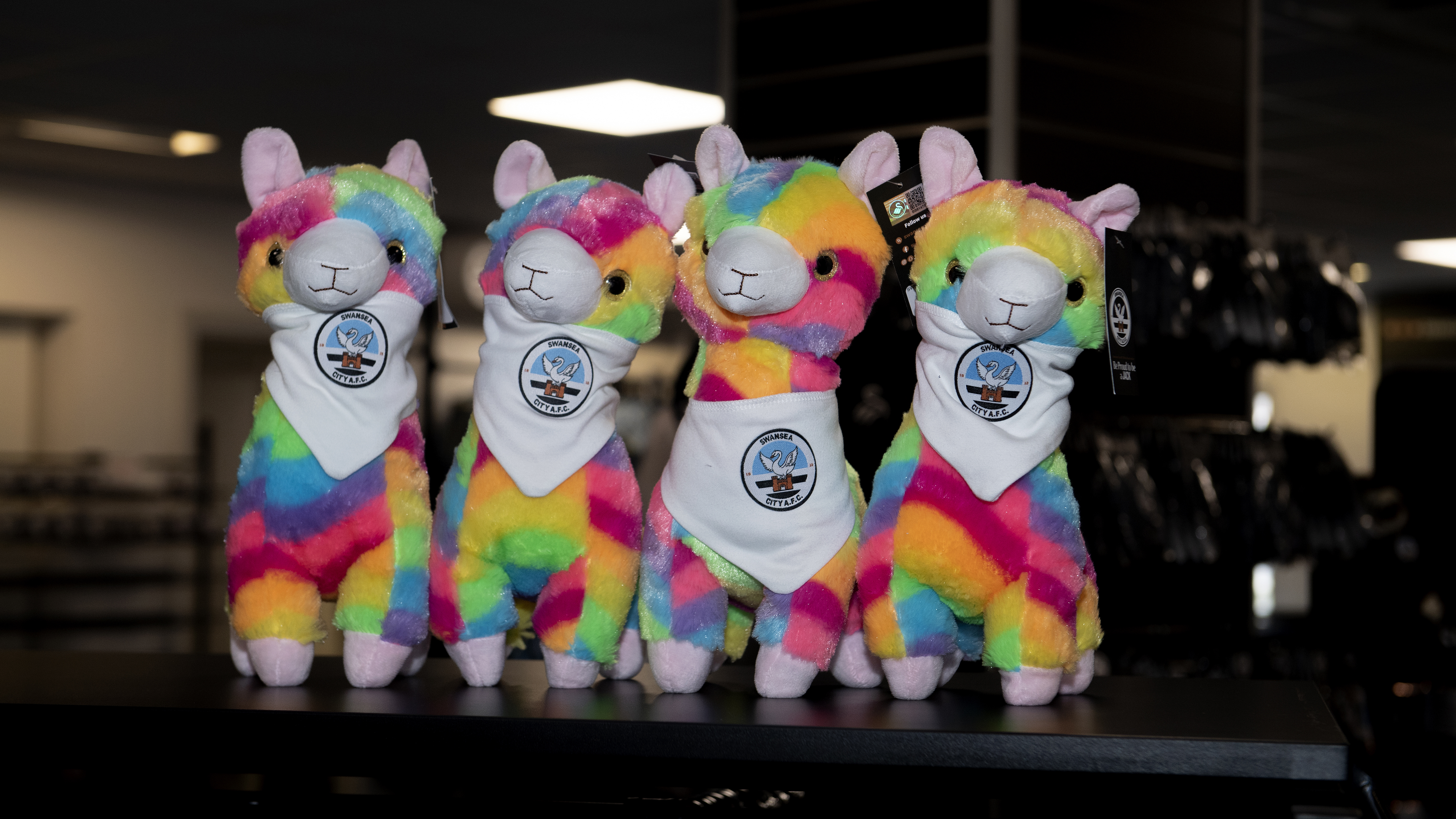 Swansea City is proud to launch a new range of merchandise honouring our LGBTQ+ supporters on the day when Swansea Pride would have taken place.
We are proud to be an inclusive club. We are all part of the same army – the Jack Army. We stand together and celebrate diversity within our club and community.
As mentioned above, today marks the day Swansea Pride would have taken place, but due to current coronavirus restrictions the event has had to be cancelled.
However, this has not stopped Swansea City working with its LGBTQ+ supporter group, Proud Swans, in progressing its inclusion and fan engagement agenda.
Swansea City has been working in collaboration with the Proud Swans on developing a range of merchandise items that will be sold within the club shop. These items are available for all to purchase and display the iconic rainbow colours of Pride.
The first item available immediately is a rainbow llama soft cuddly toy with a wider range being agreed and introduced during the course of the 2021-22 season.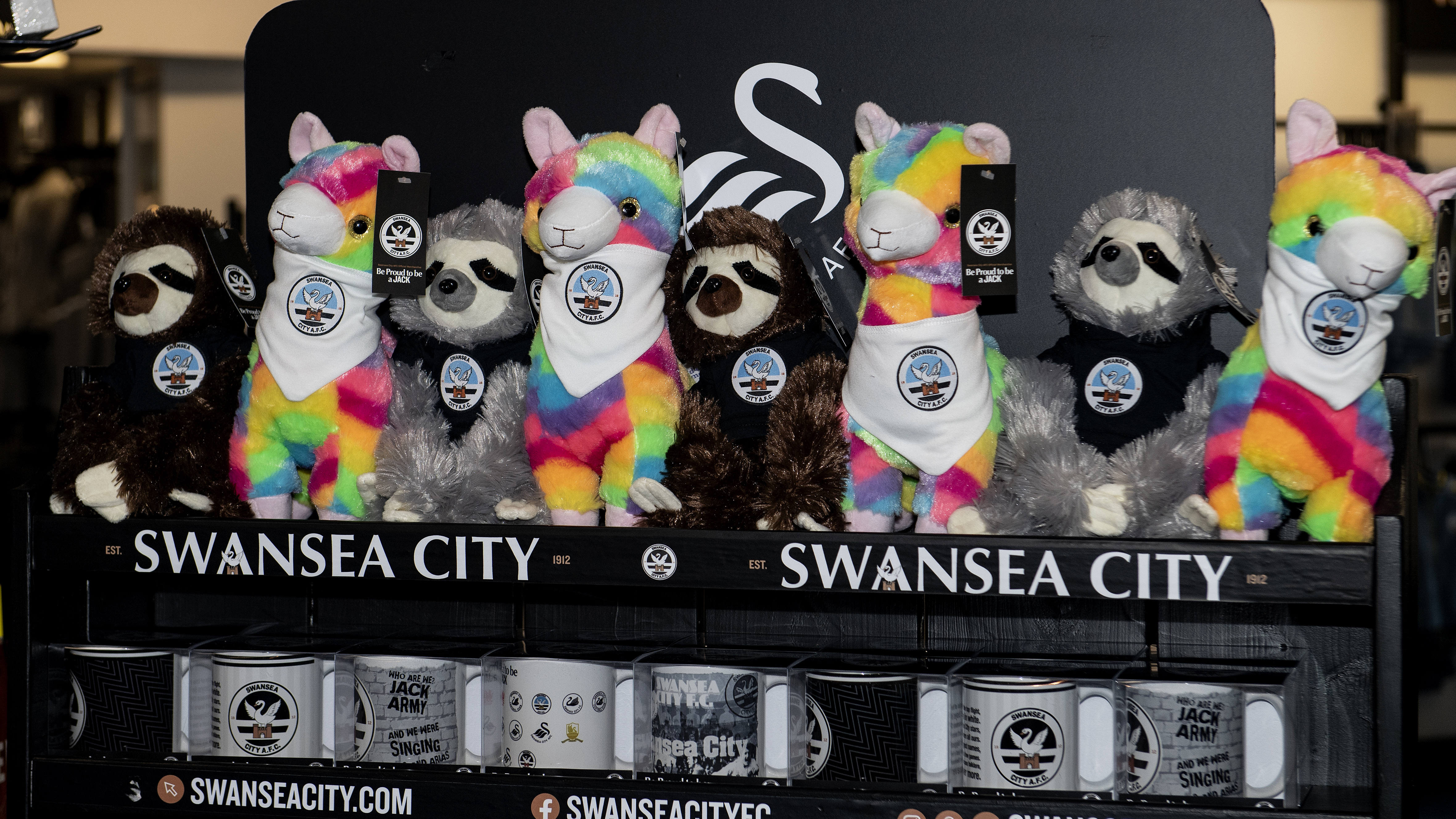 "Things are changing for the better, people are asking the important questions and others are listening and willing to learn, but we continue to fight," said Carys Ingram of the Proud Swans supporter group.
"Just know - as shown with an exciting new pride range around the corner at the Liberty Stadium club shop - you are welcome here at Swansea City, we all support and accept you for exactly who you are."
Swansea City's head of fan engagement, Catherine Thomas, added: "As a club we want every supporter and member of our community to know they are welcome, have a voice and are treated with nothing but dignity and respect.
"We will continue to work with our amazing supporters in every way we can to ensure they feel safe and respected in attending the beautiful game."