Swansea City reveal Back a Jack winners on World Mental Health Day
10th October 2020
Club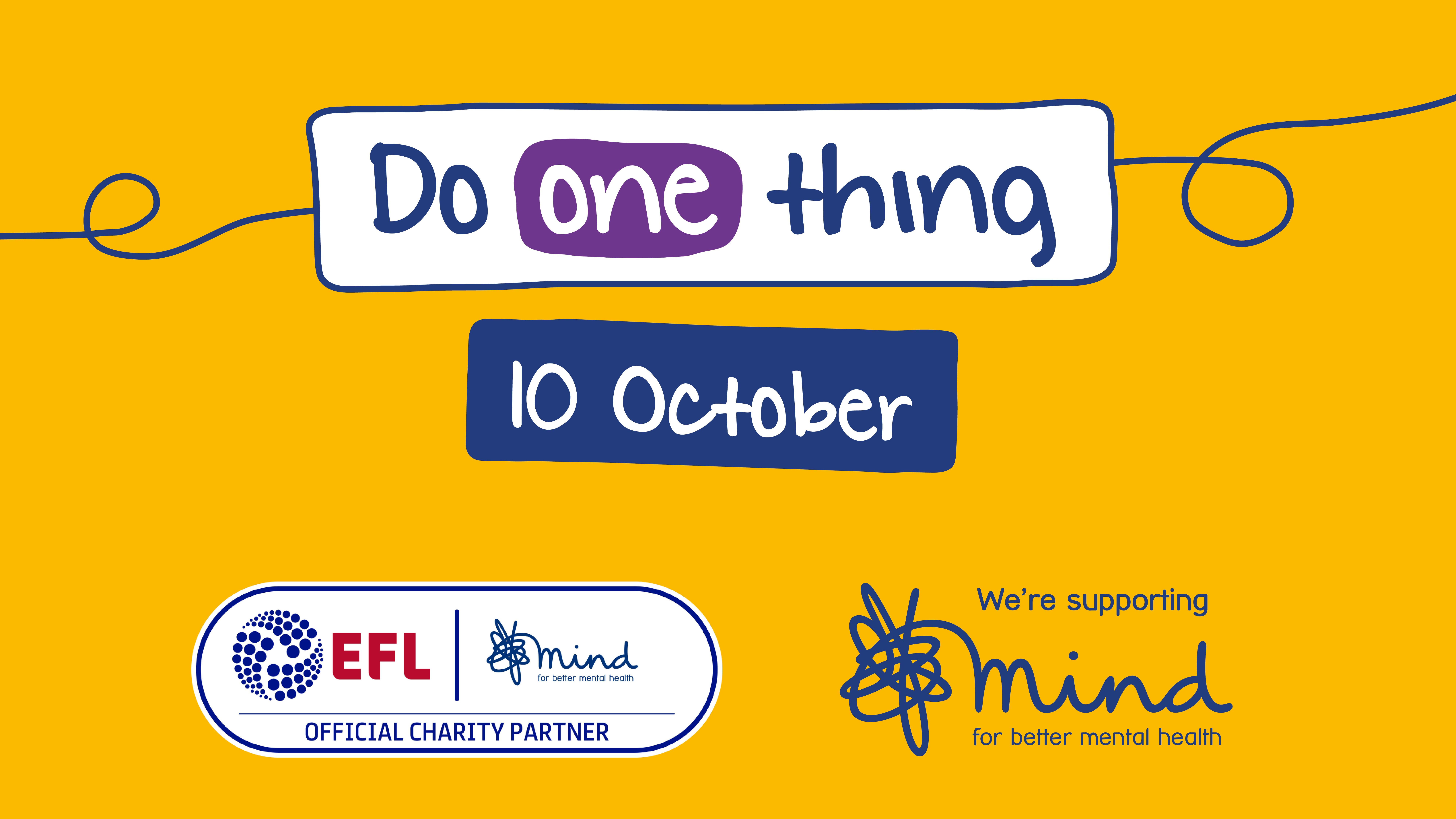 Swansea City has been proud to continue supporting EFL charity partner Mind for this year's World Mental Health Day, and we are delighted to be able to recognise the selfless and supportive nature of our fans through the Back a Jack initiative.
The Back a Jack campaign was set up in order to highlight the partnership with Mind, raise awareness of the importance of mental health and to encourage conversations with and between fans and the general public in the week leading towards World Mental Health Day.
It has tied in with the EFL and Mind's 'Do One Thing' campaign and, at a time when looking after our mental health has never been more important, Back a Jack allowed fans to nominate and highlight the good work of fellow Swans supporters
Whether they've supported the NHS, been a frontline worker, contributed to their local community or have continued to spread positive messages to others through what has been a very difficult time, we have been inundated with examples of our supporters going above and beyond.
We have selected a quintet of supporters, with one winner and four runners-up, and all will receive a special treat from the club for their efforts. You can read more about them below.
Overall Winner
Alfie James (Nominated by family friend, Joe Slater)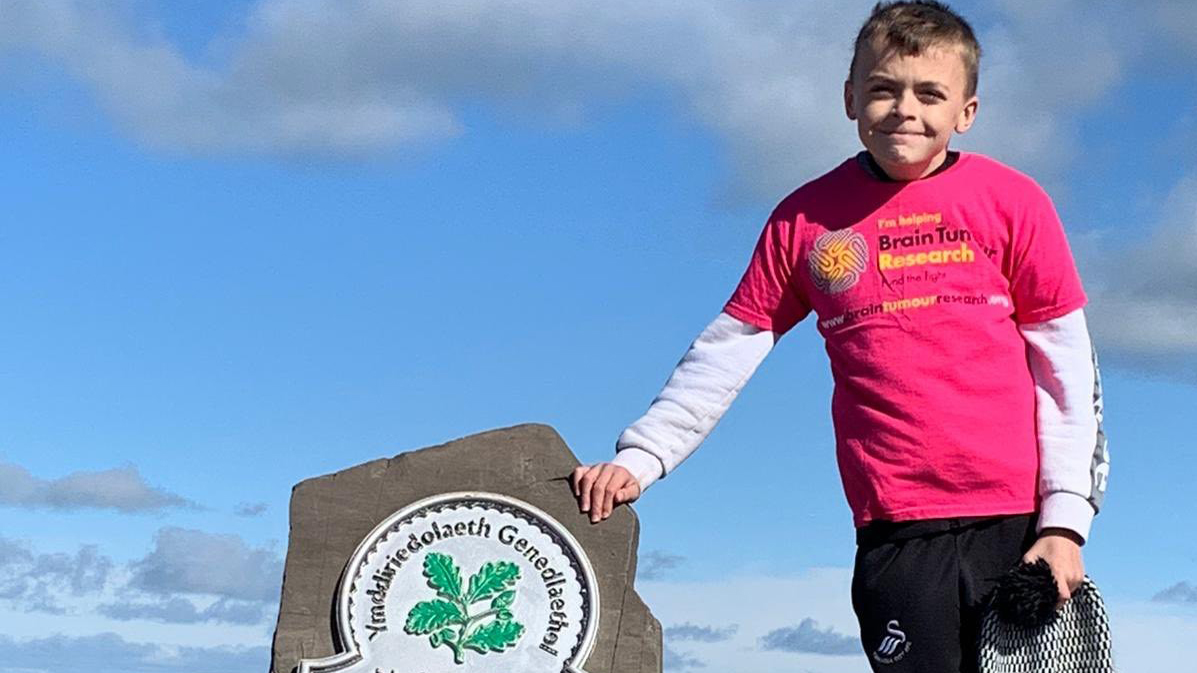 Our overall winner Alfie lost his father to a brain tumour and recently completed a weekend climb up Pen y Fan whilst raising money for Brain Tumour Research.
Alfie, who hails from Clydach, has had a tough few years but has shown tremendous character and selflessness.  
Through his fundraising efforts he has turned his attention on how he can help others.
When receiving the news that Alfie had won, mum Sarah said: "We knew that Alfie had been nominated, but thought nothing more of it. We are thrilled Alfie has won and are so proud of him".
You can access to Alfie's Just Giving page to donate or find more information HERE.
Alfie is a season ticket holder in the East Stand and Joe says: "I know Alfie is missing watching live football matches probably more than most as he usually enjoys the 'banter' with the group of us that travel together to matches from Clydach, and it's done wonders for his self-confidence over the years."
As recognition of his efforts, Alfie received a signed Swans shirt and got the chance to speak to Swans head coach Steve Cooper about his fundraising efforts and love of his club. You can view their chat by clicking the play icon on this page.
In addition, the Swansea boss has invited Alfie to spend a day with the staff and players at their Fairwood training base once circumstances allow.
The club has also pledged to match the £700 Alfie has already raised with a contribution of its own, while Steve Cooper will also make a personal donation and ensure the 12-year-old gets the shirt of his favourite player, Andre Ayew.
Congratulations, Alfie!
Runners-up
The Bevan Family - Emma, Alexandra, Jessica and James (Nominated by Naomi Webborn)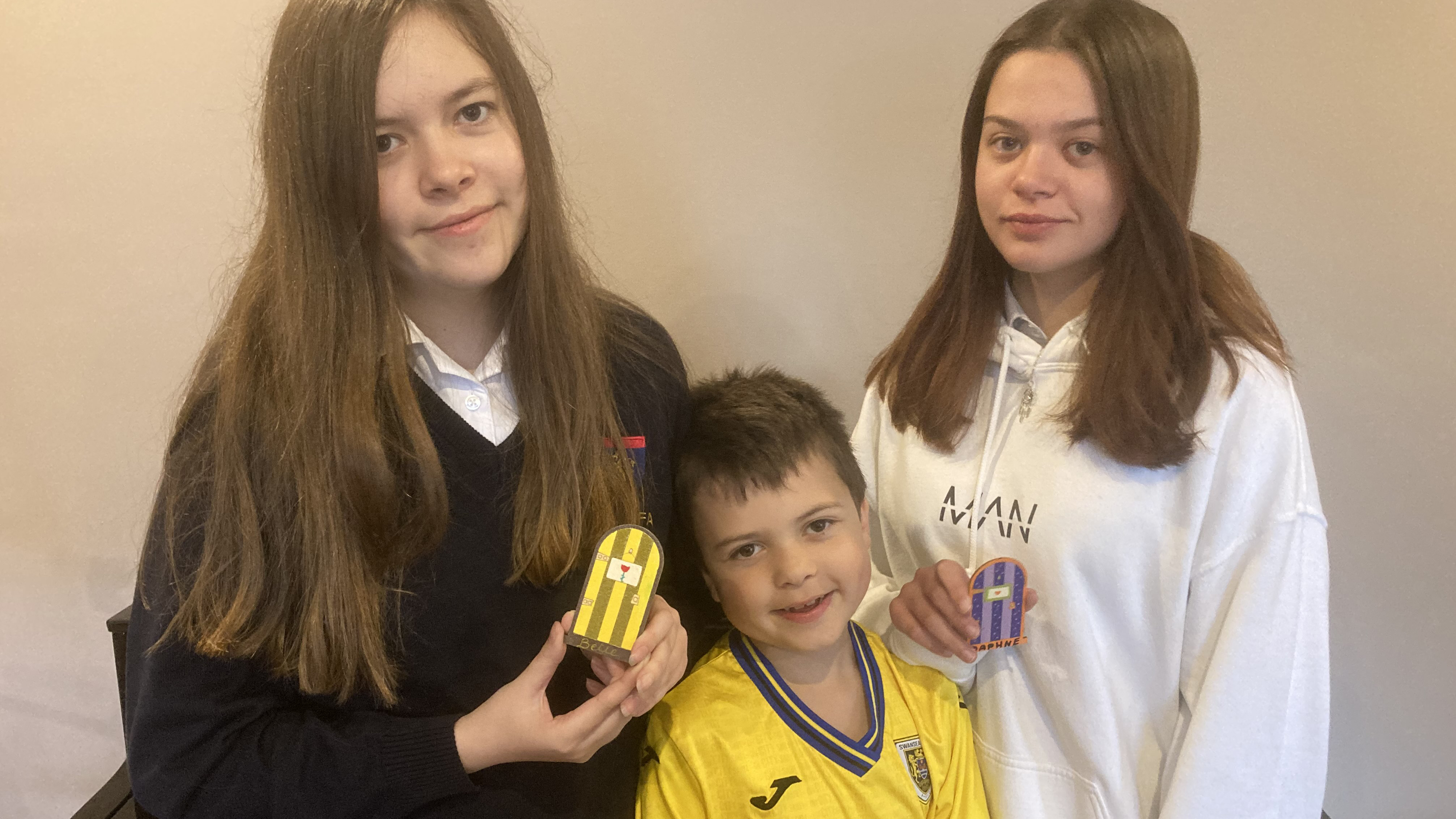 With the Coronavirus pandemic having had an impact on opportunities for children to exercise and socialise, Emma and her family bought and painted fairy doors and stuck them around the streets around Sketty School to give the children a fun activity to get involved in on their daily exercise walk.

"For us it was very hard to get the children out due to anxiety and worry, but with Emma's doors even our nine-year-old boy enjoyed the daily search for each new door," said Naomi.
"It helped with them when it comes to counting, exercise, memory and was just fun for us as a family. She even then went that little bit further and built a fairy village in her garden, the kids absolutely loved it."
Emma's children were in on the action too, 16-year-old Alexandra wrote a letter to everyone on their street offering to get their shopping and supplies if required.
She also helped some of her elderly neighbours pay their bills at the Post Office, and formed close friendships with them as a result.
Fourteen-year-old Jessica has been the 'head gardener', helping to make the fairy garden and keeping the weeds down. The fairy garden was set up so children passing by could come in and discover the fairy doors.
Nine-year-old James, meanwhile, is completely and utterly obsessed with football and the Swans, and wanted to share his love of the game with other fans.
He has been writing letters to elderly and vulnerable football fans during the Coronavirus crisis in the hope of lifting spirits during such tough times.
When his school found out about the letters, they asked him to be a part of their Dementia Friends programme, where they will be going into care homes to spend time with the residents (once Government and healthcare authority guidance allows them to). It is something Jamie is very much looking forward to.
The Bevan family will receive a signed Swansea shirt as recognition of their efforts in their local community.
Richard Powell (Nominated by Jonathan Davies)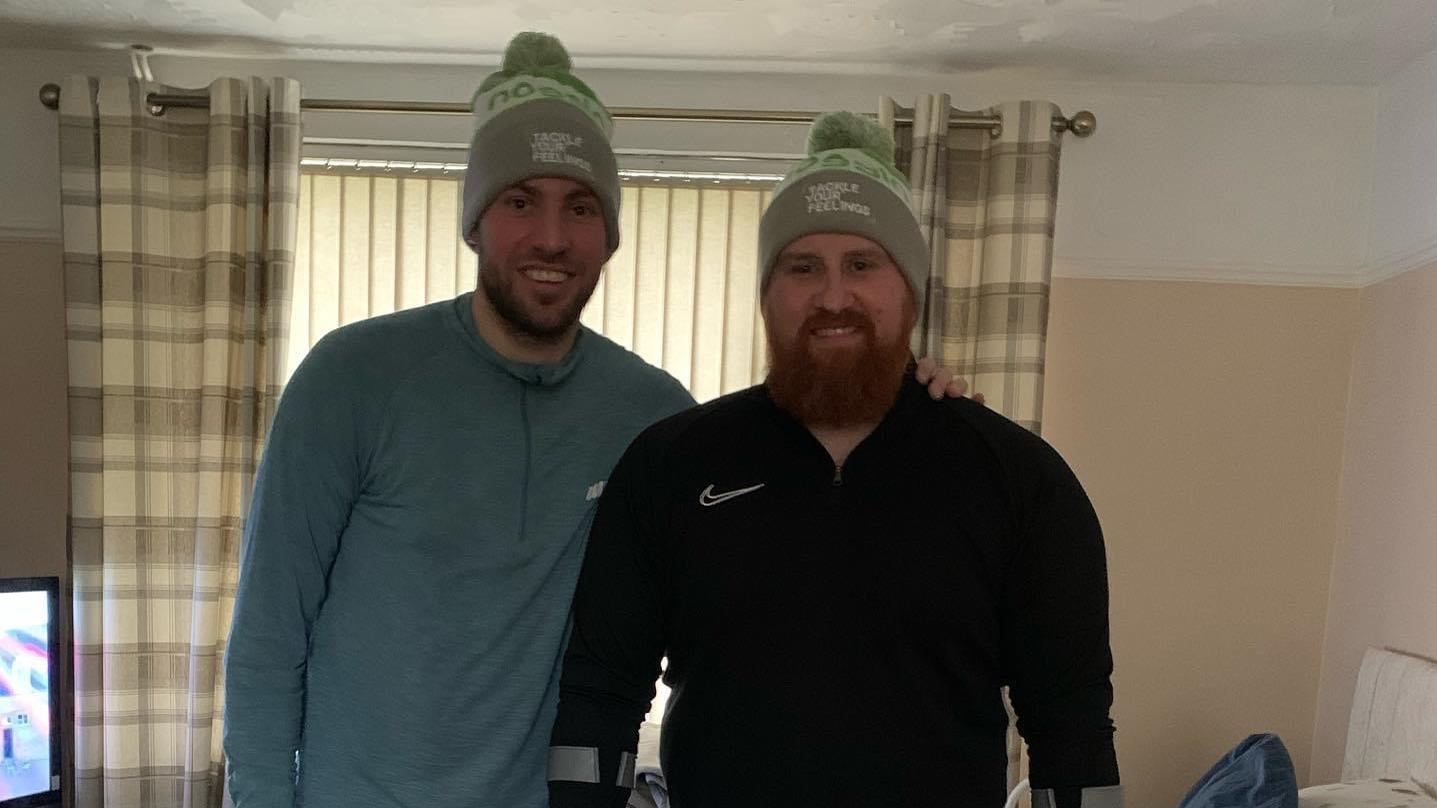 In May 2019, Jonathan suffered life-changing injuries after being hit by a motorbike in Swansea.
In addition to the physical injuries, there was also a mental toll for Jonathan to deal with, but he found unstinting support in his friend Richard.
Through sheer grit and determination Jonathan is now walking with the aid of a frame or crutches.
"Rich is always on the other side of the phone whenever I need him," says Jonathan.
"He gives up his own time to take me out, whether that is just for a chat or to go swimming or get some exercise. He is always there for me."
Richard – who will receive a signed Swans shirt - is also fundraising to help raise the money Jonathan requires to be able to walk unaided again, his GoFundMe page can be found HERE.
Oliver Treviso (Nominated by brother Joseph Treviso)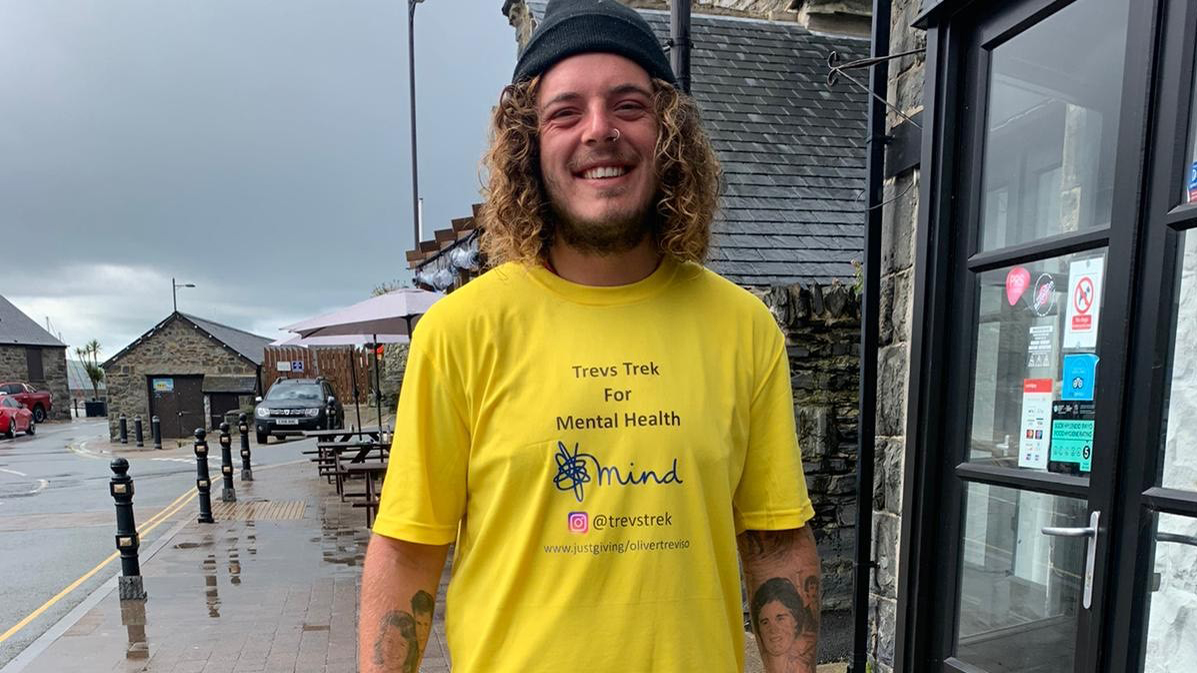 Oliver Treviso has set himself a massive challenge in an effort to raise money for Mind, the EFL's charity partner.
The assignment he set himself started by walking 751.5 miles along the Welsh Coastal Path from Swansea to Chester, a task he completed while raising over £6,000 in the process.
His next walk will see him cover the 177 miles back down between the Welsh and English border. The route takes in a section known as Offa's Dyke Path, which will take him to Chepstow where he will then be at the opposite end of the Welsh Coastal Path.
From Chepstow, he will then walk back to Swansea, once again using the Welsh Coastal Path, which is an extra 118.5 miles.
This would mean that, when completed, Oliver will have travelled a total of 1,047 miles around the Welsh border on foot.
Along the way he has found fantastic generosity and hospitality, with people helping him out with a bed for the night, a meal or just company on his journey.
Oliver – who will receive a signed Swans shirt - has set up a Just Giving page that can be accessed HERE.
Jasmin & Ashwin Yoganathan (nominated by father Thasan)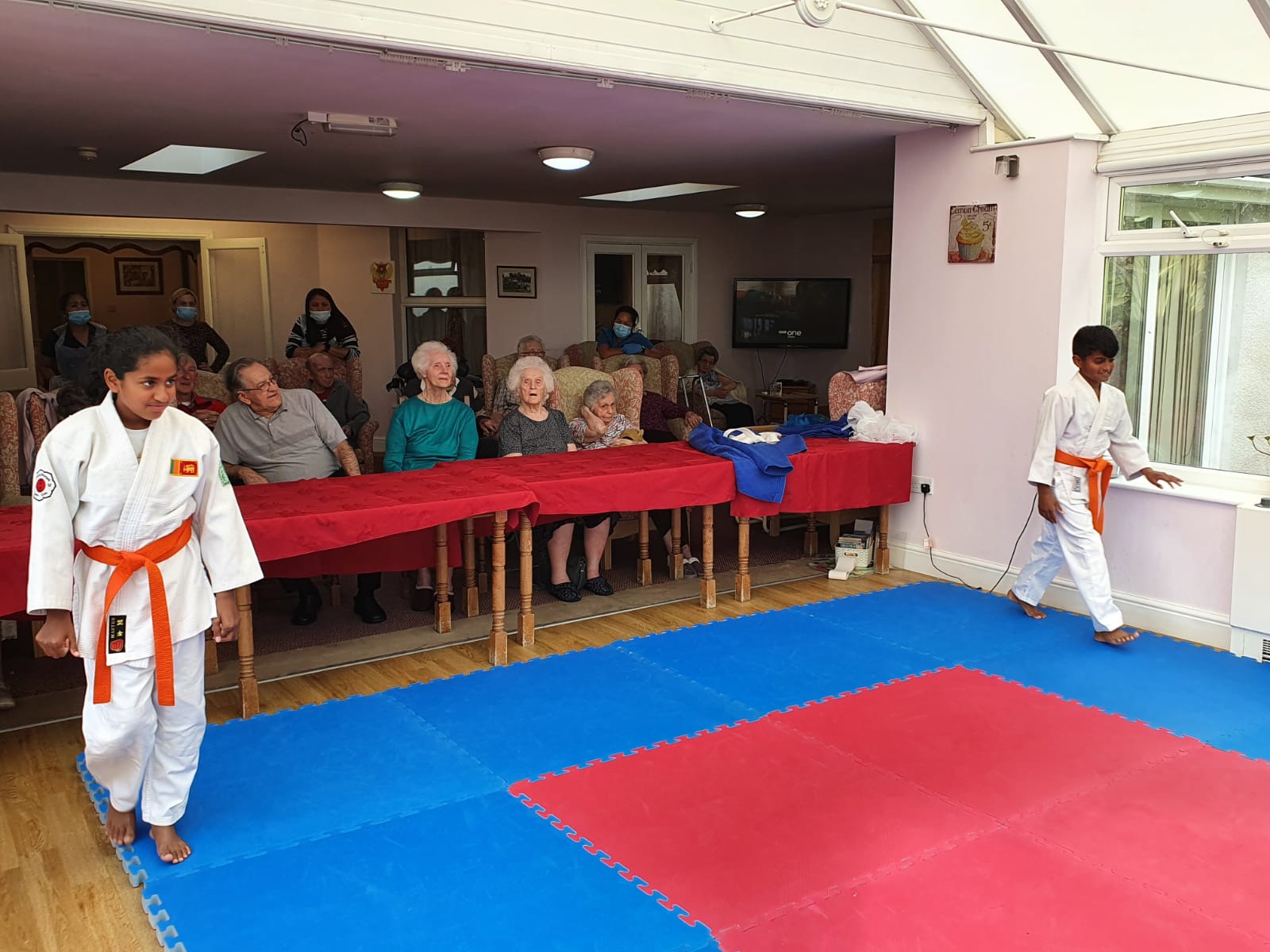 Due to the Coronavirus pandemic, there have been restrictions around visits to care homes and residents have not been able to see their family or go out on trips in the manner they will have been used to. 
Siblings Jasmin and Ashwin, both keen Judoka, took it upon themselves to put on a judo demonstration for the residents at Cartref Ael Y Bryn in Ammanford. 
The residents thoroughly enjoyed the demonstration, which brought lots of smiles and cheers.
Cartref Ael Y Bryn were very grateful to Jasmin and Ashwin for going to such great lengths to rehearse and arrange their visit after school.
The pair – who have received a signed Swans shirt - brought their own floor mats and put on an exciting demonstration to lift the spirits of the residents.