Swansea City sign up to FA's Football Leadership Diversity Code
29th October 2020
Club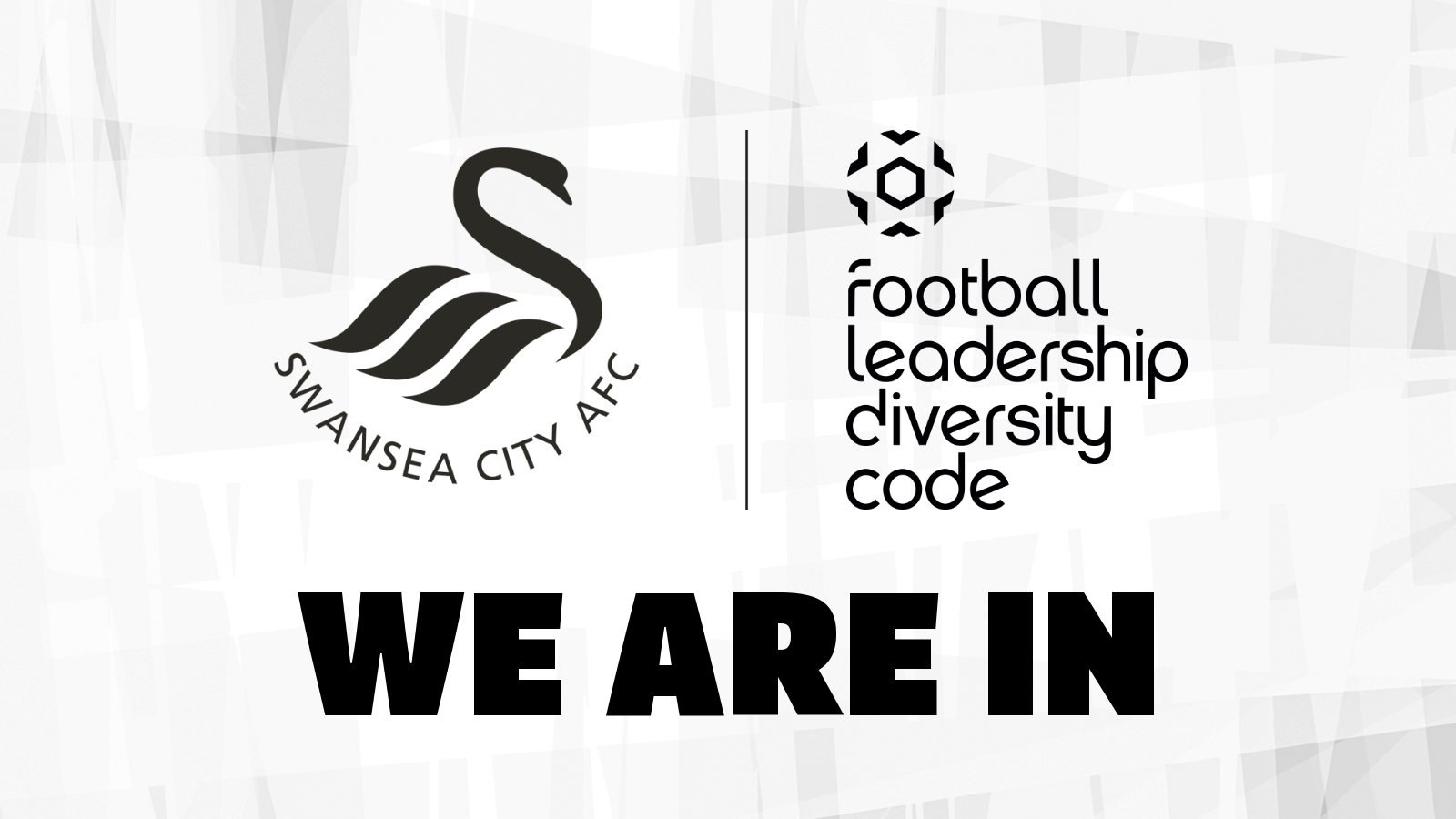 Swansea City is delighted to be a founding signatory of the Football Association's Leadership Diversity Code as part of its ongoing commitment to equality, diversity and inclusion.
Swansea City are fully committed to the code and tackling inequality across senior leadership positions, broader team operations and coaching roles.
The Football Leadership Diversity Code has been developed in collaboration with club executives, players, coaches, HR directors, media and leaders across the game to ensure that English football better represents our modern and diverse society.
Recognising that clubs and support structures off the pitch do not reflect the increasing gender and ethnic diversity seen on the pitch, it will increase accountability and transparency and will see The FA, key stakeholders and clubs across the men's and women's game commit to embedding greater diversity across senior leadership teams, team operations and coaching setups.
The code focuses on increasing equality of opportunity with hiring targets – rather than quotas – to encourage recruitment from across society. Hiring will be based on merit to find the best person for the job from diverse talent pipelines.
Nicola Butt, HR manager at Swansea City, said: "We're extremely proud to part of the FA's code as it reflects the club's wider commitment to further diversify the workforce and provide an inclusive environment where everyone has a genuine and equal opportunity to participate to the full extent of their own ambitions and abilities."
Further information about the FA's Football Leadership Diversity Code can be found here.
Swansea City's Equality, Diversity & Inclusion Policy can be found here.