Swansea City supporter Cath Dyer honoured to receive the Lifetime Achievement Award
4th May 2022
Club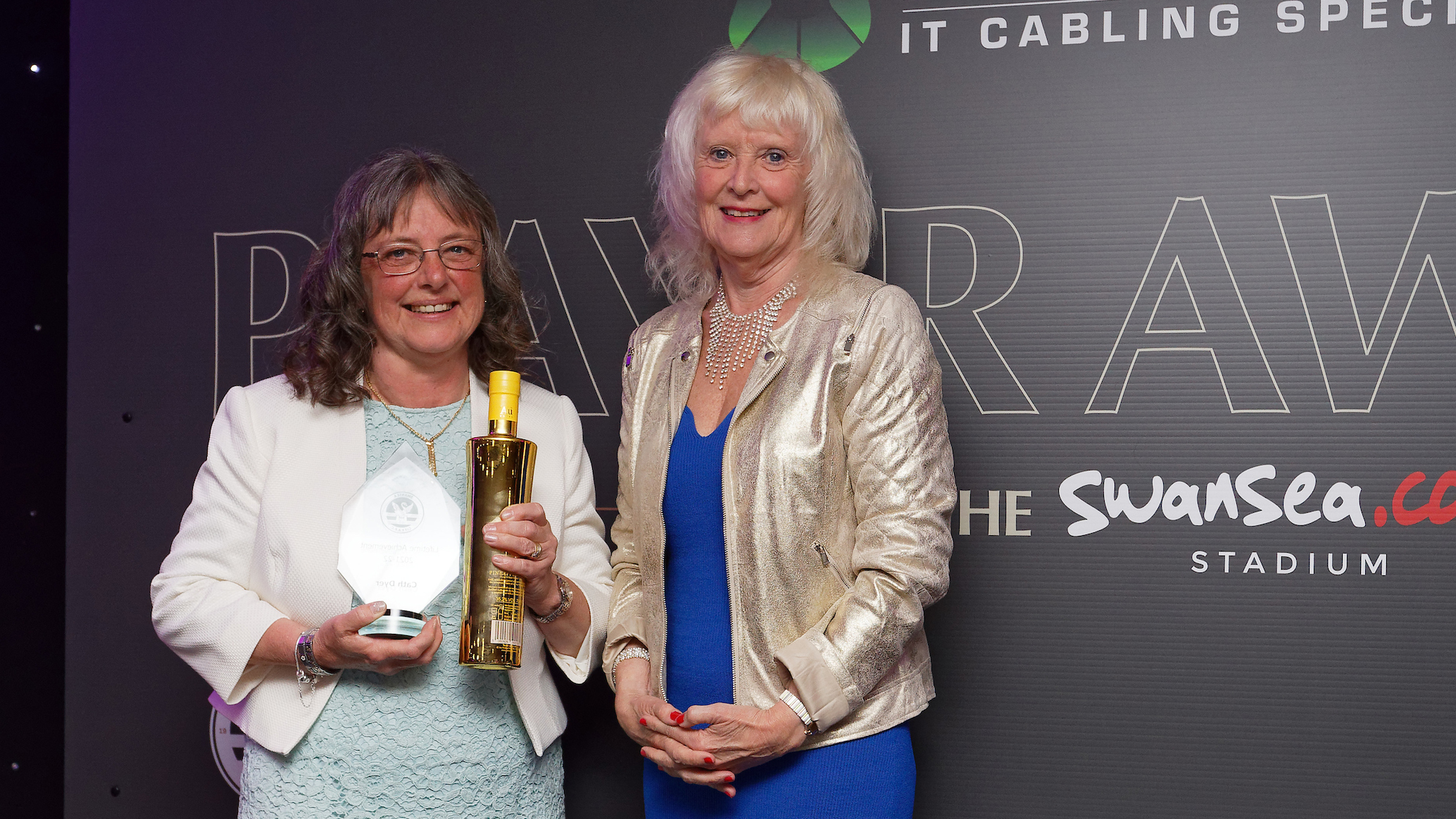 Cath Dyer capped off a very special start to 2022 when she collected the Swansea City Lifetime Achievement award at the Player Awards dinner.
The Disabled Supporters' Association (DSA) secretary had already been named the recipient of the Football Supporters' Association's Jacqui Forster Memorial Award and the EFL Supporter of the Year, but said that being recognised by the club she's supported for 40 years was particularly special.
"I'm very proud, very honoured and very grateful that the club and Swansea City Supporters' Trust all think so highly of me. I'm thrilled to bits," she said.
"Although it's volunteering, I enjoy it – I love it and it's just nice to give back to people. My husband and family all support what I do and it just means so much. I'll keep doing this for as long as I can."
Cath is a founding member of the Swansea City DSA which has been running for nearly a decade. Since its formation, she has been instrumental in helping the club become more inclusive and accessible with initiatives such as the stadium's sensory room and protected quiet hours at the club shop, but during the pandemic she went above and beyond to support those who were most vulnerable.
As well as working with the DSA to create and deliver food hampers to DSA members, Cath also checked in with people and set up online meet-ups to help prevent the loneliness associated with self-isolating and various Covid-19 lockdowns.
"We set up coffee mornings, Q&As with former players and Jake Silverstein, one of the directors, did a Zoom call with us - it's just about bringing people together and making sure they're not left out and feel safe and secure," she added.
"It's a big family who are helping and supporting people.
"Football has to be accessible to everybody. I started the Championship DSA group and it's just making friends and sharing best practice.
"Some people regard watching football as their one part of enjoyment and they deserve the best matchday experience we can give them."