Swansea City supporter Cath Dyer wins prestigious award
11th February 2022
Club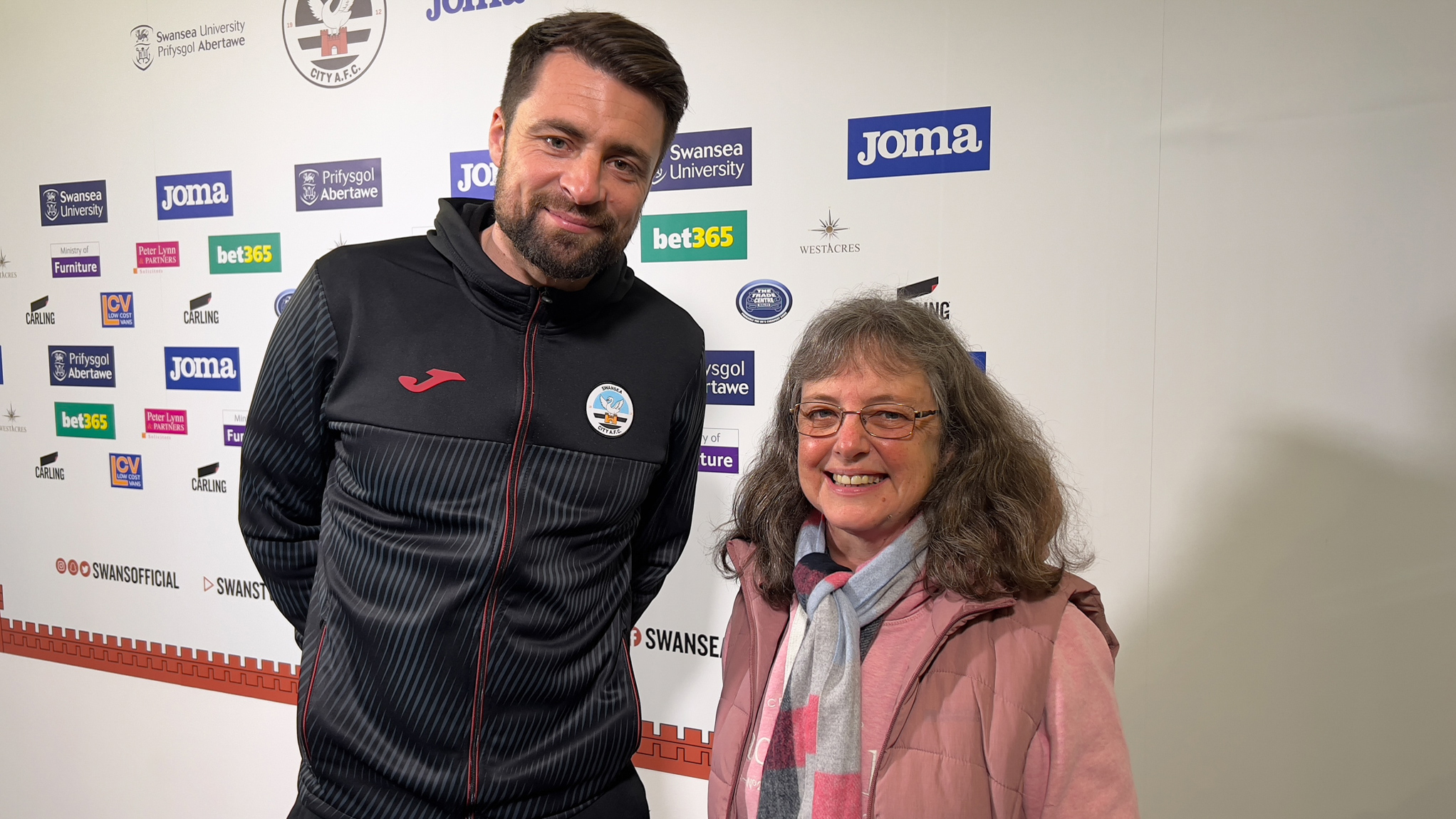 Swansea City Disabled Supporters' Association (DSA) secretary Cath Dyer has won the Football Supporters' Association's Jacqui Forster Memorial Award.
Cath was nominated by the Swansea City Supporters Trust for her work since 2011 as a liaison between the club and its supporters, as well as her sterling and tireless work in helping to establish and continuing to promote the work of the DSA
The Jacqui Forster Award was inaugurated to acknowledge the work of women who make outstanding contributions in aid of supporters and the supporter movement.
The award is named in memory of Jacqui Forster, who worked for Supporters Direct – a forerunner of the FSA – from 2003 until 2018, when she sadly passed away following a long battle with cancer.
Cath is a richly deserving recipient of this prestigious award for her long and devoted service in the service of her fellow supporters.
These have included working with the club to incorporate a 'quiet hour' in the club shop, the creation of a sensory room at the Swansea.com Stadium, and the holding of the annual DSA Christmas party.
"I am tremendously proud to receive the Jacqui Forster Memorial Award," said Cath.
"It came as a real surprise as I had no idea I had been nominated, and I am grateful that people feel I am deserving of such a prestigious award.
"I have never considered helping people to be anything out of the ordinary, I am a wife, I am a mother of three and a carer for two disabled daughters. These are just things I am happy to do and happy to help with.
"I am humbled to receive this award, and by the nomination from the supporters trust.
"I am a proud Swansea City supporter, and it means a lot to me that people feel what I do makes a difference."
"Cath is the most hard-working, caring and dedicated supporter and optimises the attitude of 'putting others first'. Without her this club and the community wouldn't shine as brightly as it does," said Swansea City head of fan engagement, Catherine Thomas.
The FSA panel added: "Cath's nomination stood out due to her hard work and dedication over the past decade.
"She is clearly valued by the whole Swansea City community and we're lucky to have her as part of the wider supporter movement."
Everyone at Swansea City congratulates Cath on her richly-deserved award.