Swansea City supports World Alzheimer's Day
21st September 2021
Club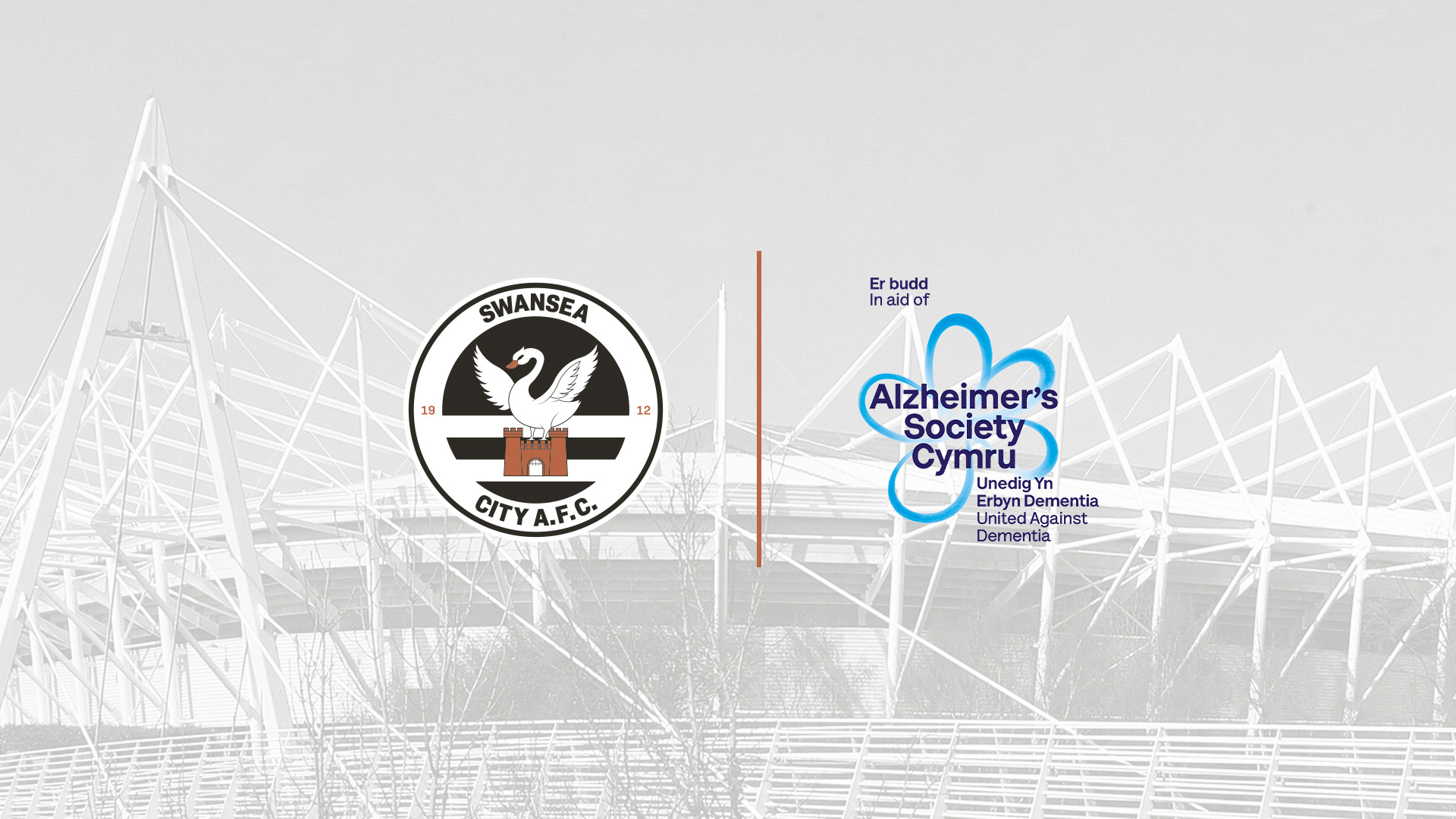 To mark World Alzheimer's Day, Swansea City has dedicated Saturday's fixture against Huddersfield Town to club charity partner Alzheimer's UK in order to help raise awareness and funds.
Alzheimer Society Cymru will be conducting a bucket collection in the Swansea.com Stadium and the Jack Army is asked to support this amazing charity and the fantastic work they do within our community.
As a charity, Alzheimer's Society Cymru works tirelessly to challenge perceptions, fund research and improve and provide care and support for people affected by dementia in Wales.
People have used their services over six million times since the first lockdown began in March 2020, showing people affected by dementia need support now more than ever.
Alzheimer's Society provides a range of vital support and information services, like face-to-face Dementia Advisers. They offer support to help people with a diagnosis of dementia have better access to health, community, housing and care services, as well as providing crucial emotional support so people with dementia can take control of their condition and live the life they choose. 
Alzheimer's Society's Dementia Connect support line is open seven days a week providing information, advice and emotional support to anyone affected by dementia. It is a vital lifeline that provides personalised advice, information and emotional support in times of need.
Alzheimer's Society also fund research - not only to find treatments and a cure, but also to improve care today for people affected by dementia.
People with dementia have been worst hit by coronavirus, accounting for over a quarter of all deaths, and many more rapidly deteriorating from the knock-on effects of lockdown. It's never been more important to support the 46,000 people living with dementia in Wales.
Visit alzheimers.org.uk for more information or for help and advice call Alzheimer's Society Dementia connect support line on 0333 150 3456 or call their Welsh-speaking phone line on 0330 094 7400 (local rate).