Swansea City to unveil Covid-19 remembrance wall
23rd March 2021
Club
On a National Day of Reflection across the UK, Swansea City chief executive, Julian Winter, has the following message for the club's supporters:
Today marks the one-year anniversary of the first UK lockdown, and serves as a timely reminder of just how much the last 12 months has affected us all.
When news filtered through on this day a year ago, none of us knew what was to come as the following days, weeks and months made us all sit up and take notice of what was happening around us.
Football, of course, has been affected along with other sports as matches continue to be played behind closed doors. We long for the day when supporters will return to stadiums up and down the country, because there is a huge void without you.
I know that Steve Cooper, together with his backroom staff, and the players, are constantly in dialogue about the importance of representing you all when you're watching from home during these difficult times.
It has been even more pertinent around home games here at the Liberty where we have laid a shirt over the seats of those supporters who have sadly passed away.
We hope these tributes have provided some comfort to the family and friends of all those we have lost but, as a football club, we want to provide a more permanent memorial and I'm delighted to unveil the club's plan to install a Covid-19 remembrance wall at the Liberty Stadium to remember those we have lost during the pandemic.
Swansea City and the Supporters Trust will oversee the installation of a plaque for any season ticket holder or Trust member who has passed away during the pandemic, as the remembrance wall will be dedicated to this unprecedented period in the club's history.
Our loyal supporters are the fabric of this football club and wider community, and we wish to have their names etched into the fabric of the stadium where so many of them would have come to support their team.
We hope this tribute will provide some comfort and support to all those who have been affected because we stand together on this as a family, and that is what makes this club so special.
One person who will feature prominently on the wall is Gerallt Davies MBE.
Gerallt, who was a well-known and respected figure at the Liberty Stadium in his role co-ordinating the matchday Paramedic team, sadly passed away after testing positive for coronavirus last year.
He was a much-loved member of the community, and his work as national operations officer with St John Cymru Wales earned him a MBE in 2019 for his services to first aid provision in Wales.
Chair of the Supporters' Trust, Andy Godden added: "The last year has affected us all in different ways, with many of us sadly losing friends or family as a result of this terrible pandemic.
"Due to the unprecedented events of the last year we felt it was only right that a permanent memorial be created at the stadium, so we can remember those we have lost, but also remember the sacrifices and efforts made by so many. We hope this will provide some comfort to everyone who has been affected during this time."
The individual plaques will feature the Swansea City badge and the name of the person who has passed.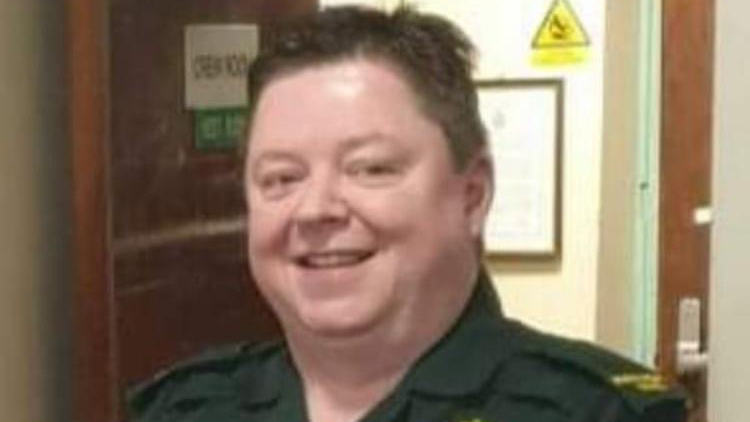 For season ticket holders, we invite you to submit names of loved ones that have been lost during the pandemic by clicking HERE and filling out the brief form. We do ask for their season ticket number but, if this is not known, then please provide their address where asked.
Supporters Trust members will be contacted separately to identify any members to be added to the remembrance wall.
We also understand that family and friends of supporters who are not season ticket holders or Trust members may wish to have their names added to this wall too. We would, of course, welcome any such requests and the cost of the plaque, engraving of name and installation is £50 and this can be purchased HERE. Please be assured that this is the cost of providing this service and the club is not making any profit from this.
The remembrance wall will be located outside the Family Stand (South Stand) of the stadium, which was named after the NHS for the 2020-21 season to pay tribute to our health care service for all they have done throughout the pandemic. The wall is located opposite the club's memorial garden and we hope that families and friends may find comfort in visiting this area to reflect and share memories of their loved ones.
Swansea City has a memorial garden, which we have been working on with the family of Terry Coles, a season ticket holder who sadly lost his life in 2000, and it is planned to officially open the memorial garden on the anniversary of his passing in May.
At this time we will also announce to supporters how plaques can be purchased to display the names of other supporters who have lost their lives outside of the Covid-19 pandemic.
I want to thank you all for your continued support during this difficult 12 months and we hope that better times are on the horizon for all us.
With today's National Day of Reflection, we laid a yellow wreath at the club's memorial garden in remembrance of those we have lost as a football family.
The Liberty Stadium will tonight be lit up in yellow as a sign of reflection, support and hope.
Soon we will all be together again and our supporters, both young and old, will be able to witness new memories and share old ones about this wonderful football club.  
Diolch yn fawr.