Swansea City unveil new training and travel wear range
1st July 2021
Fans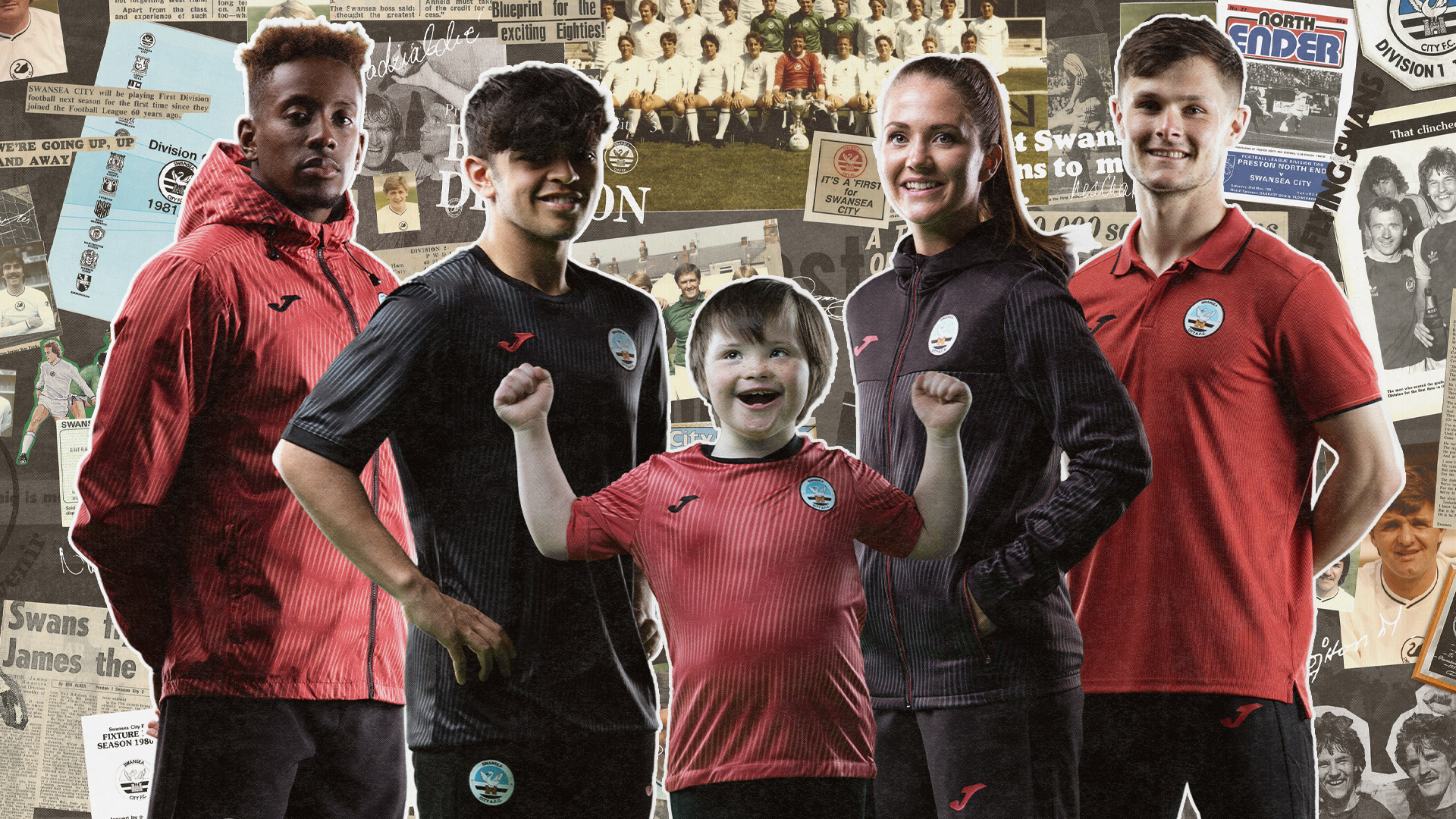 Swansea City and Joma are pleased to unveil the club's training and travel wear range for the 2021-22 season.
Both ranges include their own variation on the the commemorative logo for this season – in a nod to the 40th anniversary of Swansea's City's first promotion to the top-flight – this time including a blue accent, as opposed to the black background featured on the playing kits.
The training wear range has a number of items available in black and dark coral, including but not limited to training and polo shirts, hoodies, waterproof jackets, gilets, shorts and tracksuit bottoms.
The travel wear for this season incorporates yellow and tones of blue across the product range.
The Swans have also unveiled the home and away kits for the 2020-21 season. You can find details on the new kit HERE.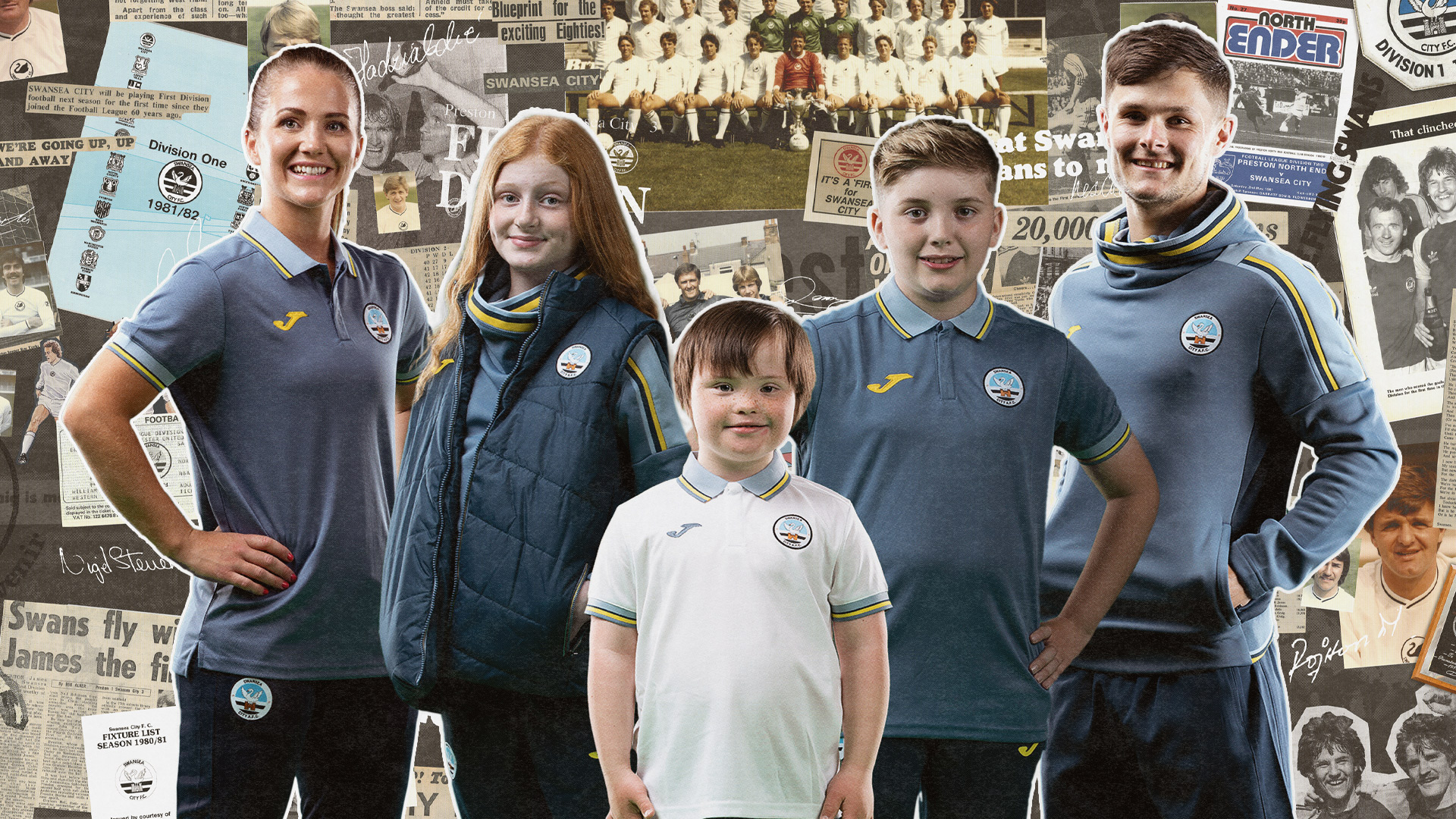 HOW TO BUY
The Jack Army can pre-order the 2021-22 replica kits and training wear online from 5pm on Monday, July 5. The Swans Store website will be closed until this time.
The Liberty Stadium Club shop will then re-open on Friday, July 16 and Saturday, July 17 between 9.30am and 5.30pm.
From Thursday July 22, the shop will open every Thursday, Friday and Saturday between 9.30am and 5.30pm. If there are any changes to this schedule, we will endeavour to let fans know via the Swans Store website.
Due to the social distancing rules, there are a limited amount of customers allowed in the shop at one time. Queues are expected and we thank fans for their patience in advance.
Please note that the Swans store will observe a quiet hour – in conjunction with the Disabled Supporters Association - from 9.30am to 10.30am on the first Friday of every month. Measures such as reduced lighting and music are put in place to help supporters to shop in a quieter environment.
CLICK AND COLLECT
The click and collect service is currently closed and will return on Friday July 16, between 9.30am and 2pm at the Cwmdu warehouse.
From Monday, July 19 fans will be able to collect their shopping between 9.30am and 2pm from Monday to Friday.
We ask fans to wait until they receive a confirmation email to say their order is ready for collection before attending the warehouse. We are expecting a high volume of orders and hope to minimise queues where possible.
EXCHANGES & RETURNS
Supporters now have 28 days to return their items if they are unhappy with them to get a refund or to exchange the goods with a valid receipt as proof of purchase. Terms and conditions apply.
SHIRT PRINTING & SIZING
Supporters are advised that they will not be able to have the names and numbers of current players printed on their jerseys until the start of the season, this is in order to protect supporters should any of the current squad elect to change numbers for the 2021-22 campaign. Squad numbers will be formally submitted to the EFL just before the season commences.
However, printing will be available for supporters wanting to personalise kit with their own names.
Printing will be available online and in-store - queues are likely at the club shop and fans may be asked to wait in busier periods.
Sizes for this season can run a size small; therefore, please order a size bigger if in doubt.
LOYALTY CASH
Loyalty cash has refreshed for the 2021-22 season, with season ticket holders and corporate members able to collect 7.5% cash back on merchandise purchased. Full information on loyalty cash is available HERE.