Swansea University extends Swans partnership
26th June 2019
Club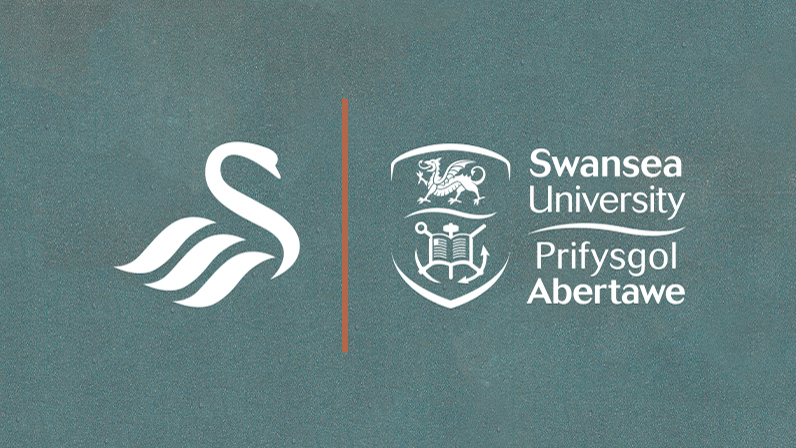 Swansea City is pleased to announce the renewal of their partnership with Swansea University as Official Back of Shirt Sponsor and the newly agreed title of Official Training Kit partner.
Swansea University will also retain their Exclusive Higher Education partner status.
Following on from last season's successful partnership, Swansea University's logo will reappear on the back of the club's new home and away shirt for the 2019-20 campaign, including all replica jerseys sold at retail.
The partnership has also been extended to include the club's training kit. The logo will be displayed across the front of all training and travel wear items, including warm up jackets, polos, t-shirts and jumpers worn by players and staff. It will not appear on items sold at retail.
The Youth and Ladies team will continue to benefit from the relationship with the same branding assets as the first team.
Swansea University will continue their West Stand stadium sponsorship for the full season, reinforcing their commitment to the club which started four seasons ago.
The club has also granted branding rights to Swansea University on the SwansTV live stream 'Half-Time Show' which will see the majority of Sky Bet Championship games streamed to the Swans' international supporters.
Swansea City COO, Chris Pearlman, said: "I'd like to thank Swansea University for their continued and expanded support of Swansea City for this upcoming season.
"We work together across a variety of different areas. This partnership provides a platform which allows the University to promote that association and gain significant exposure not just in Wales, but across the whole of the UK and beyond.
Andrew Rhodes, Registrar and COO at Swansea University, added: "We are very pleased that Swansea University will again be the Official Back of Shirt sponsor for Swansea City.
"This season will also see the Swansea University logo displayed on the team's training wear for the new campaign.
"Renewing this partnership ahead of the new season will again give us an opportunity to support our community and continue to raise the profile of Swansea University as both a leading UK and global university.
"We would like to thank everyone at Swansea City for their continued support as we look forward to what we anticipate will be an exciting and successful season."
Swansea University has had a very successful academic year with accolades including and not limited to:
Winner of WhatUni's University of the Year 2019
Named Welsh University of the Year and runner-up for the overall UK University of the Year in the prestigious Times and Sunday Times Good University Guide 2019
Top in Wales in The Guardian University Guide 2020
Swansea University also achieved a gold star rating, the highest-ranking position in the National Teaching Excellence and Student Outcomes Framework.
Visit http://www.swansea.ac.uk/
Everyone at Swansea City would like to thank Swansea University for their continued support.