SwansTV Live | Nottingham Forest game available to UK and international fans
14th July 2020
Club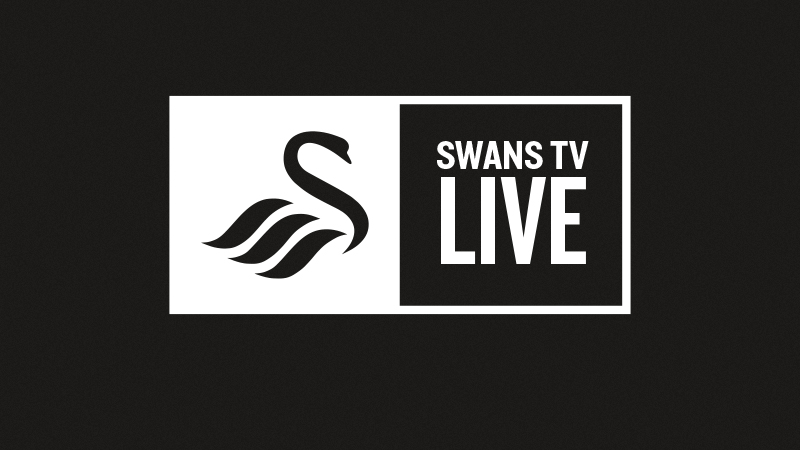 Swansea City's trip to the City Ground to take on Nottingham Forest will be available for our UK and international supporters to watch on SwansTV Live on Wednesday (6pm UK time).
If you have selected the stream as part of your season ticket refund option, then you should have already received your code and are ready to go. For those of you who logged in on your code previously, you do not have to redeem your code again as it will be active for the rest of the season.
The fixture will only be screened live by SwansTV and this means supporters are also able to purchase the game for just £10 in the UK and £7.99 overseas.
You can purchase the game HERE.
All supporters are advised to subscribe well ahead of the game to allow time for any technical issues you may be experiencing to be rectified by our streaming partner. With nearly 10,000 individual log-ins against Middlesbrough, Luton and Birmingham, by signing up and logging in close to kick-off we cannot guarantee rectifying any issues in time to watch or listen to the whole game.
Our test stream of club adverts or testcard will be up and running as usual, so you are advised to test your purchase as soon as possible, if you haven't already done so. It is accessed through the homepage ('live now' logo top left) of our website, or official app if using a mobile device.
Fan favourite Wyndham Evans will join Anthony O'Connell to provide live match commentary as the Swans look to force their way into the play-off places.
The live stream will be a multi-camera operation with replays and match graphics.
Live audio commentary is also available with our broadcast partners BBC Radio Wales. You can sign up for audio commentary only HERE for just £5 per month.
We will have a helpline in operation on Wednesday from 90 minutes before kick-off up until the end of the first half. It is only in operation on matchday. Please call us on 01792 616599. However, this is to rectify code and password issues and general help on how to set yourself up.
If you are experiencing any technical issues, please contact our streaming partners: swanstvlive@streamamg.com. The club cannot deal with any technical requests direct.
For Swans Club Account queries, email accountquery@swanseacity.com.
How do I watch/listen to the stream?
If you are a ST holder with a streaming code please follow the instructions HERE.
You are advised to subscribe well ahead of the game to allow time for any technical issues you may be experiencing to be rectified by our streaming partner.
FULL FAQs AND LOG-IN GUIDE IS AVAILABLE HERE
For mobile devices, including iPads & tablets: 
You must log in to watch or listen on the Official Swans App via the "LIVE" tab. You cannot watch via a mobile device unless it is through the Swans App, due to EFL rules.
Download the app for free HERE (iOS) or HERE (Android) and then click the WATCH or LISTEN button after logging in.
For desktop or laptop: 
You must watch/listen by logging in to www.swanseacity.com (homepage).
Please note there is an audio/video switch after you log in so you can select your requirement.
Due to EFL rules you cannot watch via a mobile device, unless it is through the Swans App. It is also not available on AppleTV, Chromecast or any other big screen streaming devices.