Three days left to keep your seat | Season ticket renewal
31st March 2023
Ticketing News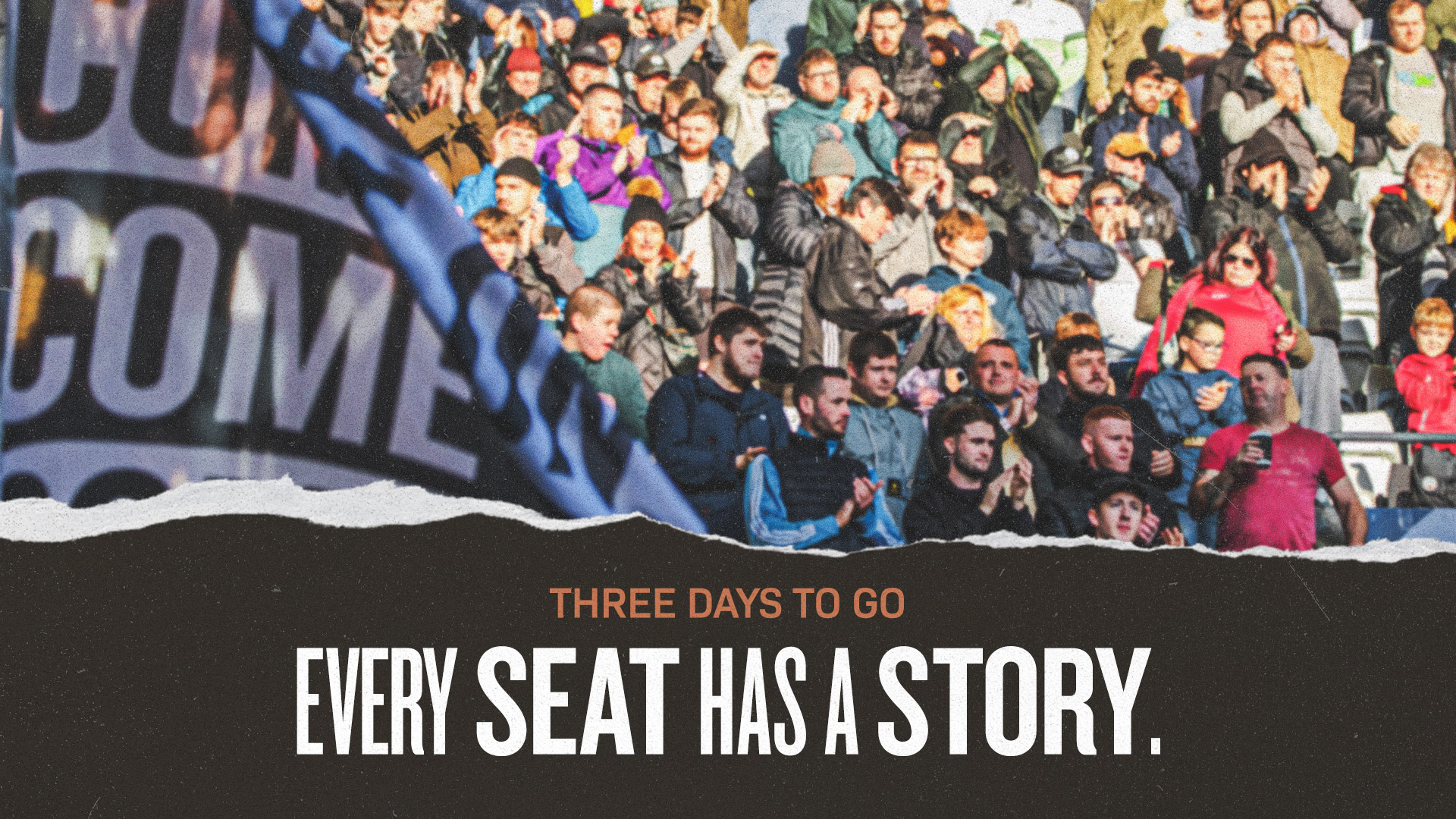 Swansea City would like to remind season ticket holders there are only three days left to renew and keep their seat for the 2023-24 campaign.
Supporters who wish to secure their existing season ticket seat must renew before the deadline of 11.59pm on April 2, otherwise their seat will be released for purchase in our general sale window. Prices are as detailed below: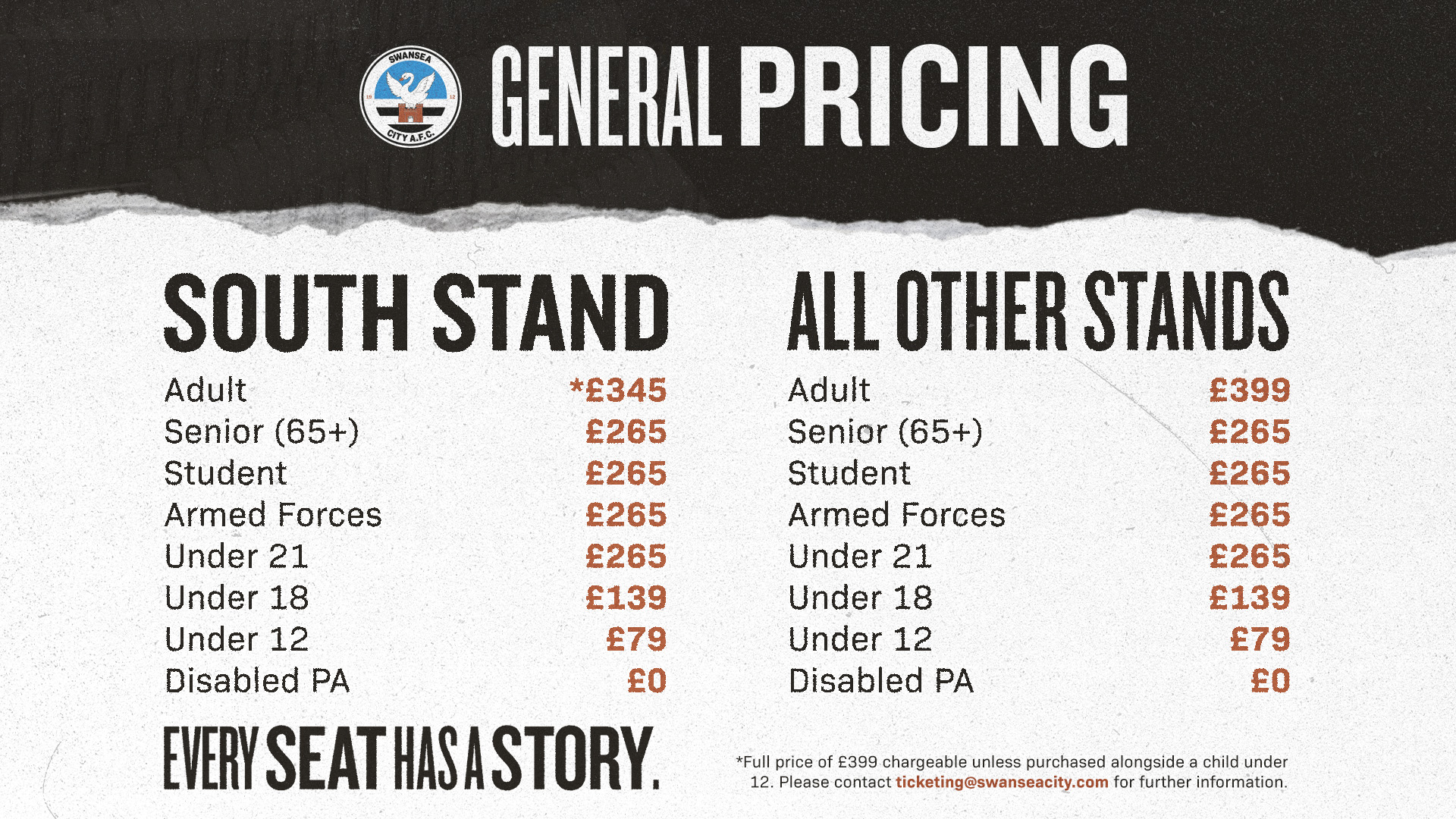 The easiest and most convenient way to renew a season ticket is online. We encourage supporters who plan to renew their season ticket online before the deadline, to check that they have the correct privileges on their account. 
For example, if an adult wishes to renew a season ticket for a younger supporter who does not have their own ticketing account, it is important to ensure everything is set up correctly in advance of the deadline. More information is available below regarding online renewals.
Supporters should also be aware that the ticket office is open for telephone and email enquiries between 9am and 5pm from Monday to Friday. The office will be open during the aforementioned hours for in-person visits each Thursday and Friday.
For full information on how to renew, including finance options, click 'learn more' below.
HOW TO RENEW
Online
If you've successfully linked your season ticket, you'll be able to renew your ticket online easily.
1. Firstly, log into your Swans Club Account.
2. When you have logged in, click 'renew your season ticket' to be directed to our eTicketing site.
3. Follow the steps on screen to renew your season ticket(s). Click here to see the full instructions.
In-person or over the phone
Alternatively, you can renew over the phone or in-person by coming into the ticket office.
The ticket office is open each Thursday and Friday between 9am and 5pm for in-person visits.
Phone queries will be dealt with between 9am and 5pm from Monday to Friday.
Supporters can call 01792 616400 and select option 1.
SEASON TICKET PRE-SALE
Supporters who sign up for our pre-sale will have the opportunity to purchase a season ticket in our priority access window of sale.
The priority window will be between 10am on Monday April 3 and 11.59pm on Friday April 7. Any seats which are not purchased during this window will be released for general sale.
To register, simply click the link below and complete the form. You will be emailed your exclusive link on the morning of Monday April 3.