Ticketing offers launched for Millwall and Luton fixtures
10th July 2022
Ticketing News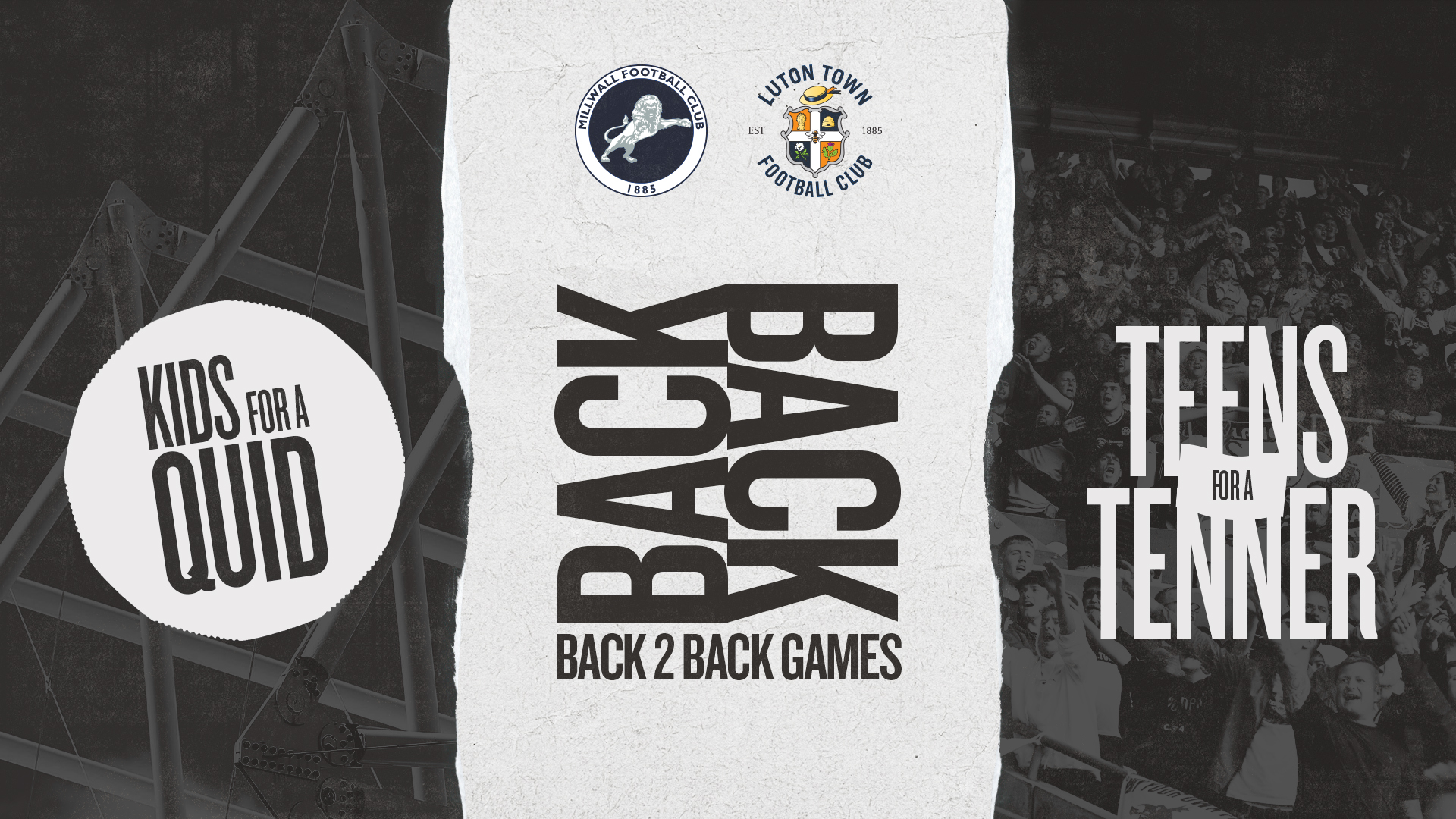 Tickets for Swansea City's home fixtures against Millwall and Luton will go on sale from 10am on Monday (July 11).
The Swans welcome Millwall on Tuesday, August 16 (7.45pm) for our first evening clash of the 2022-23 campaign at the Swansea.com Stadium.
Russell Martin's side then welcome Luton to SA1 just four days later on Saturday, August 20 at 3pm.
Swansea City are pleased to announce several ticketing initiatives for these fixtures, including our 'Back 2 Back' offer, 'Kids for a quid' and 'Teens for a tenner'.
Our 'Back 2 Back' offer will see adults and seniors able to purchase both games for £45 and £30 respectively, a cost saving of £10-£20 on general admission prices.
Our Kids for a Quid offer will also entitle under-12's to £1 tickets, whilst our 'Teens for a Tenner' will allow teenagers between 12 and 18 access to £10 tickets for both our Millwall and Luton fixtures.
An adult and one child can therefore attend both fixtures for only £47, with an approximate discount of 45%.
Jack Army members will have an exclusive priority window to purchase tickets as always, with full details below.
Please note any under-14 tickets must be sold with an accompanying adult.
Prices are also detailed below and exclude postage fee of £1.25 online per order/delivery and £2.50 per ticket over the phone with the ticket office. Please note there are NO booking fees for booking online and opting for a print at home ticket.
The club encourages supporters to purchase online, with all tickets purchased online being sent to you via your Swans App or print-at-home. This is the fastest and most convenient method to secure your seat. The ability to purchase online and load your tickets in the app or select print-at home tickets will remain available online until kick-off.
Supporters are advised that the best way to secure your favourite seating is by purchasing a 2022-23 Jack Army membership. Not only will you receive priority seating and discounted ticket prices but will also entitle you to loyalty cashback and access to the Your Jack Benefits (YJB) scheme. Please click here for more information.