Tivonge Rushesha | I learned so much during road to recovery
13th October 2021
First team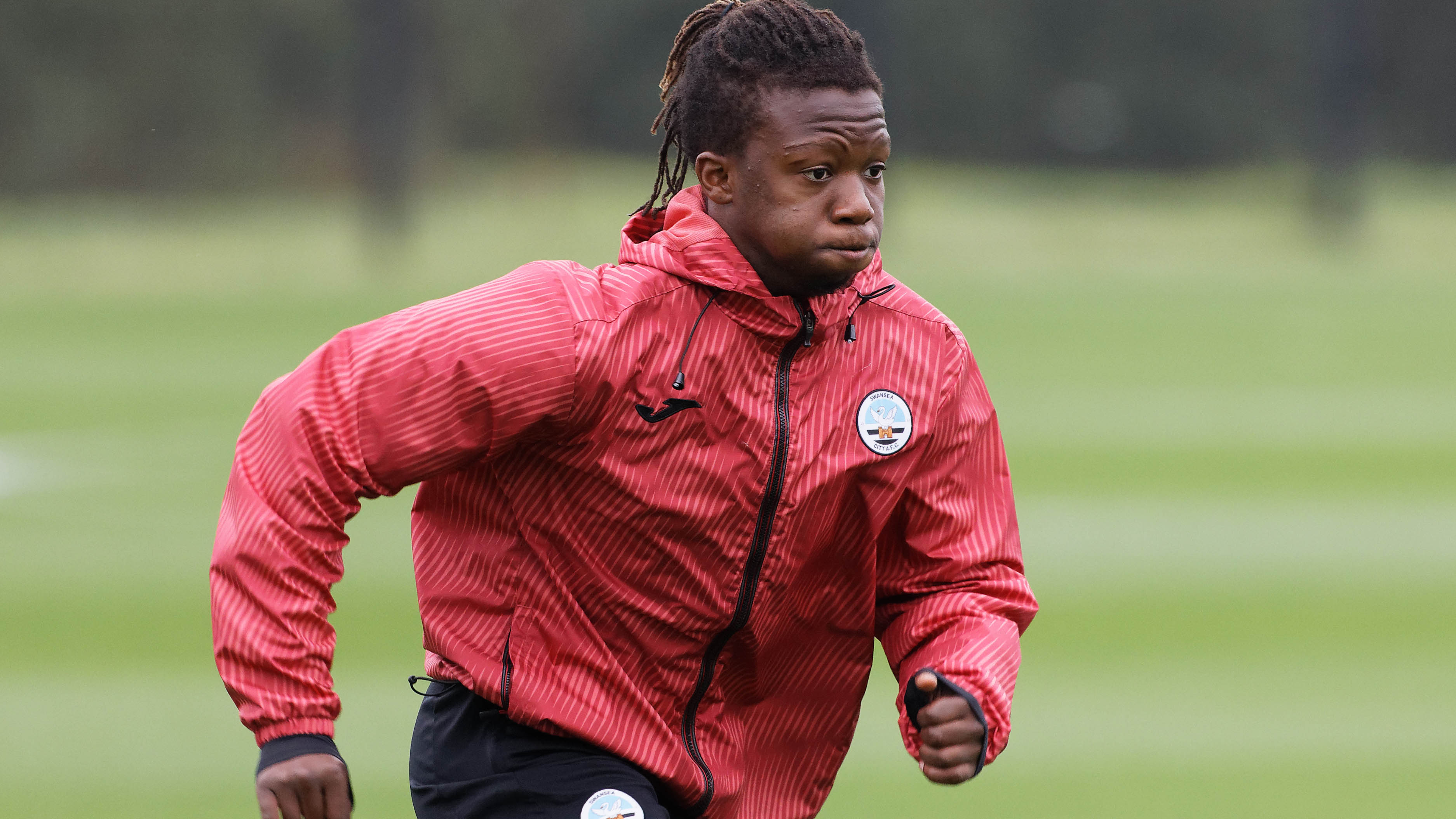 He spent his first year as a professional footballer soaking up as much information as possible, but for the last 10 months Tivonge Rushesha has learned so much more.
The majority of 2020 had been a memorable period for the 19-year-old, who signed his first pro deal in January of that year and became part of the Swansea City first-team set up before making his senior debut seven months later.
Then, in December, he endured a big setback after damaging his anterior cruciate ligament in a training session.
It proved a big blow in terms of his progression as a player, but, in time, it was a period that allowed him to develop both his body and mind.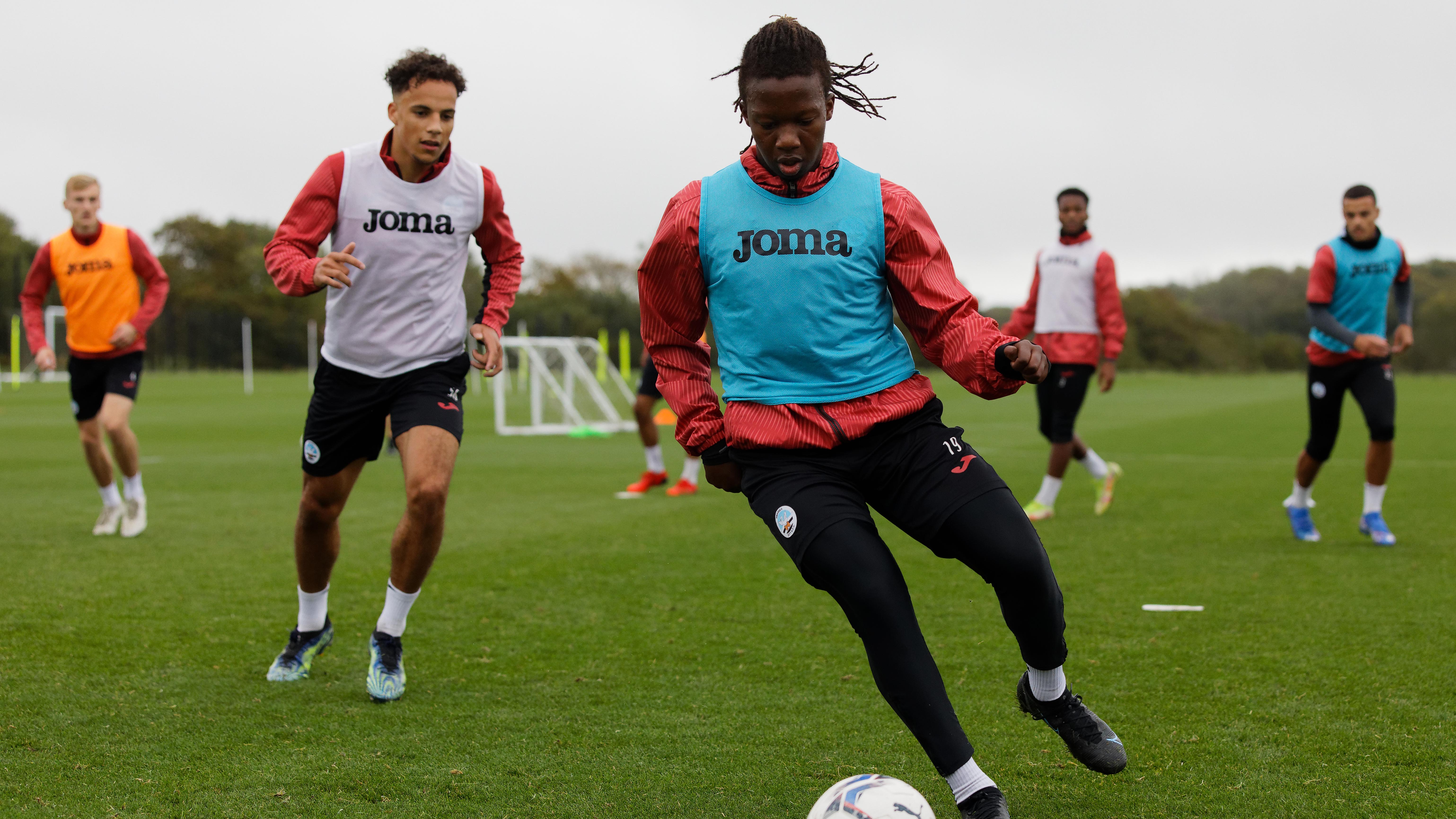 "It was tough, especially since I was on the bench here and there. I was training every day like I was a part of the first-team group," said the right-back.
"My knee didn't swell up straight away, it was only two days after I damaged it, so when I got the scan results it came as a bigger shock then, because prior to that I just thought 'it's just a little niggle.'
"I didn't get the excruciating pain that most people feel, but I'm just happy that it's over now.
"It was 10 months of learning; it's weird, I look at it now, and it feels like it's gone quick, but during it felt like forever.
"I'm just thankful because I learned a lot, I did a lot in the gym, I worked really hard outside, so now I'm just really happy to be back and I feel better for it.
"The staff that we have here make sure that you're strict and comprehensive with all the gym stuff that you do when you're injured.
"So, all the physios, all the strength coaches, they helped a lot to make sure that I made the most of my time out.
"Whether it was lower body or upper body, they helped, and it was beneficial.
"I learnt more about my body, I learnt more about how to look after myself, so overall I took so many positives from it."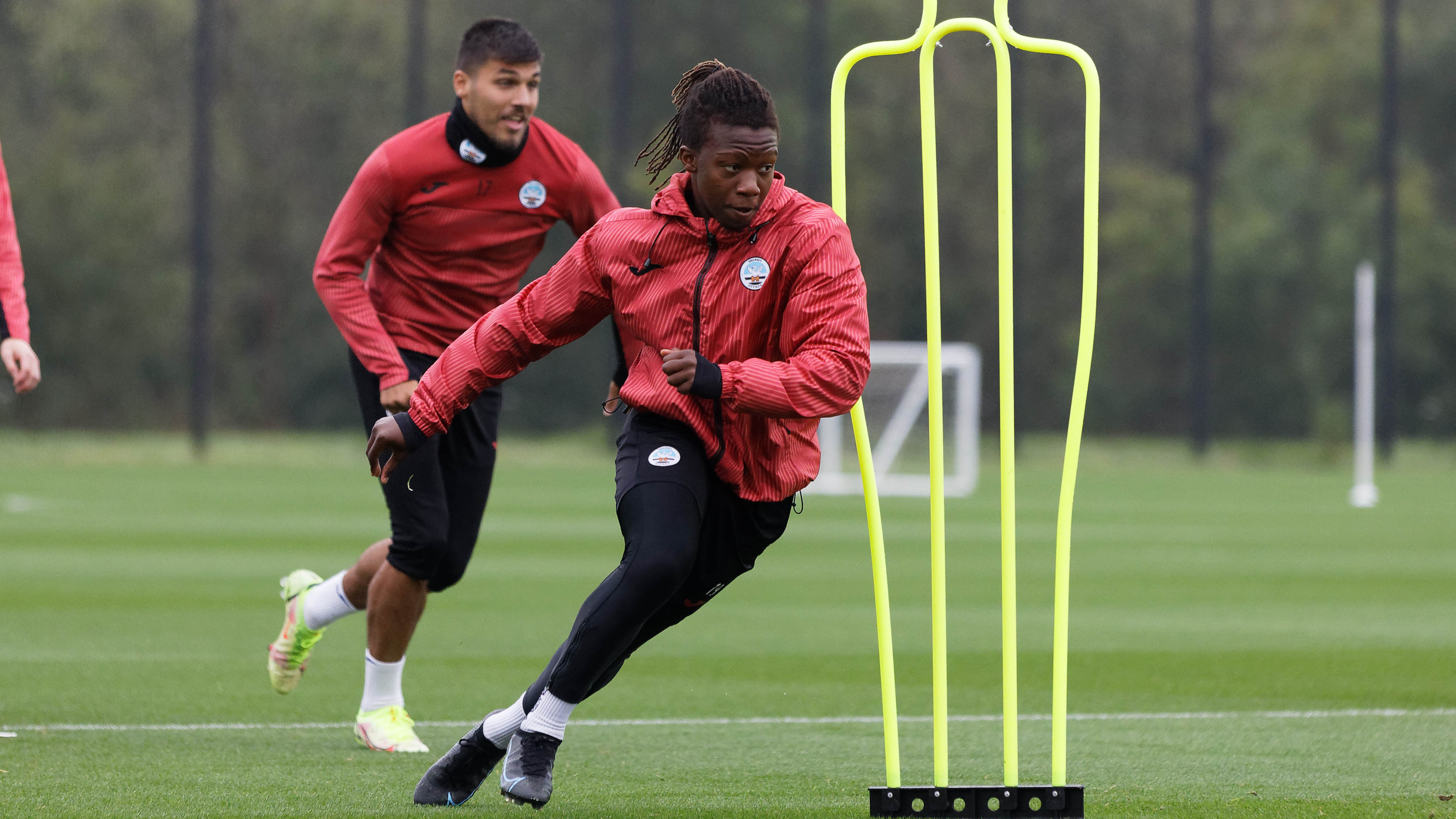 Rushesha not only spent time working on his body during his rehab, he used the opportunity to strengthen his mind.
He got in touch with international mindset guru Steve Sallis, a former Brighton youth player who is familiar with Swans boss Russell Martin.
That provided a completely different view to how he dealt with his setback.
"The first month or two were the hardest, because that's when I just felt down. I just felt like 'why me?" said Rushesha.
"And then after that, I spoke to my parents, spoke to some of the other players, I spoke to a mindset coach, and he helped a lot especially at the start of the rehab, and even now I speak to him. That was very beneficial.
"We worked over Zoom; he taught how to deal with thing better, how to deal with my emotions psychologically.
"He just helps you to be the best athlete you can be, because your head and your mind has a lot to do with that.
"That's the best way I can put it, but he's helped a lot.
"Like I said earlier, I learnt a lot about myself, and one of the things I learnt was that making sure that your mind is right is always going to help you.
"I also prayed a lot because I'm a Christian, so that helped a lot, too.
"Now, I'm kind of thankful that I had that time off to learn, and now I look at it as a positive thing rather than anything else.
"It's easy to look at it as 10 months wasted, but I'm happy that I've gotten through it now."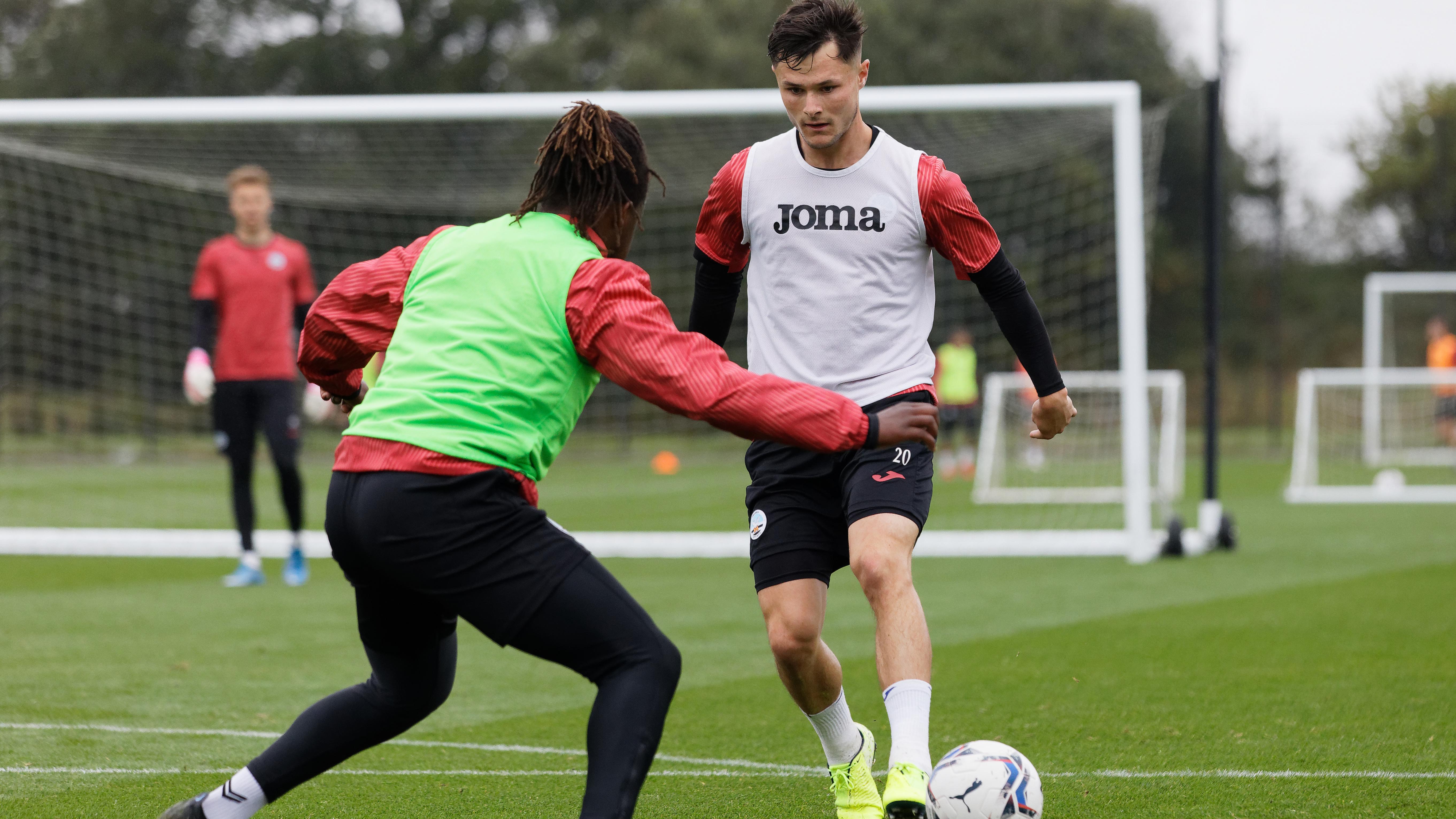 Rushesha's return to full fitness has benefited from some appearances with the club's under-23s side.
A handful of appearances under Kris O'Leary's has helped his match sharpness and fitness, and Rushesha
Those matches have provided him with yet another significant step in his recovery.
"In the first game with the U23s I was smiling through the whole thing," he added.
"All the work leading up to that, I just thought 'I've earned this now.'
"Because of how comprehensive all the stuff was with the physios, there was no doubt about the strength in my knee or whether I'd done enough in recovery.
"All that doubt was taken away because they made sure I worked hard and did everything that was asked of me.
"I did everything I could do, so I just went in and enjoyed being back.
"Now it's about continuing to build minutes and everything around that."