Tivonge Rushesha | You can see the progression
8th February 2022
Under-21s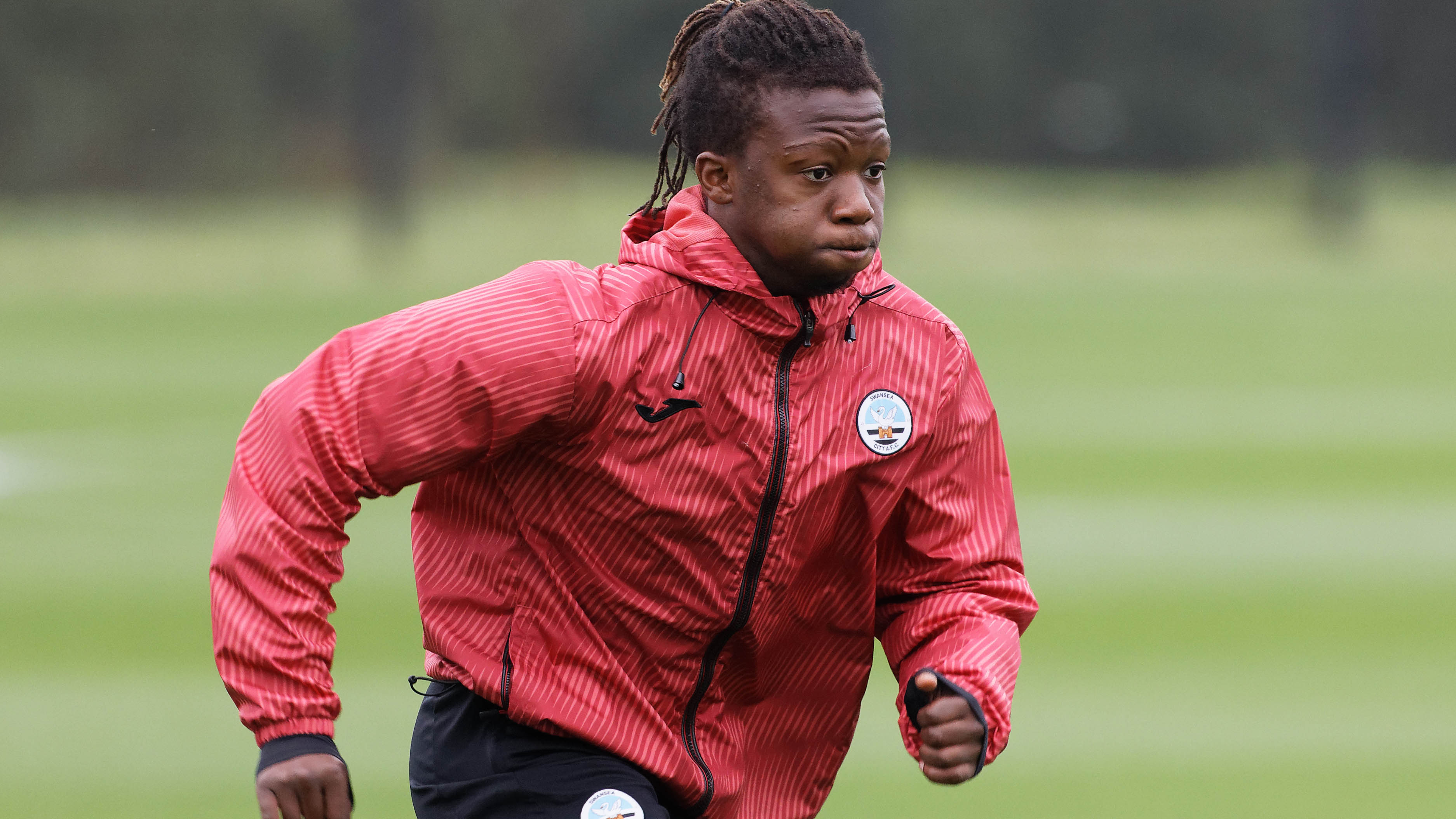 Tivonge Rushesha believes the progress Swansea City Under-23s are making is clear to see, and is being reflect in their improved run of results.
The young Swans played out a 1-1 draw with Charlton Athletic in Dartford on Monday, with the visitors holding the lead for the majority of the game through a neat finish from Jaden Forrester, but Euan Williams' late equaliser snatched victory away.
Defender Rushesha was frustrated that his side couldn't hold on for the win, but feels the development within the group is self-evident given it has helped earn results against some of the top sides in the Professional Development League.
"I think you can see the progression, I think earlier in the season we would have lost the last two games," said Rushesha.
"I'm a bit gutted after that one, we had to play a different way today, we usually have the ball on the floor but because of the conditions and the set up, we had to do a bit of the ugly side of the game and I think we did it well until they scored their goal.
"Everyone needs to stay switched on until the final whistle which we didn't do and we've been punished with that late goal.
"It's been a big change because earlier in the season these were the sort of games that we were losing.
"We had chances to score more and I think that if we did score a second one then the game is dead, but we just need to learn from it and get ready to go again on Friday.
"But we all want to win and it's time that we started turning these draws into wins so we will keep pushing on."
Rushesha captained the under-23s for a second consecutive game and has recently been operating as a central defender as opposed to his regular role at right-back.
The 19-year-old has been enjoying life playing in the centre of defence, as well as the opportunity to develop as a leader.
"I've enjoyed playing at centre back, I enjoy the middle of the pitch because I get a lot of the ball there and I think the way I play on the ball suits me," he added.
"I've been enjoying just how much of the ball I've been seeing and I've just been taking on the challenge as I go.
"I think I've always been a good communicator, I think I've always led the team even when I'm not wearing the captains armband, so it's good to see that the coaches have noticed that and it's been great to wear it for the last two games."