An update from the chairman
3rd September 2019
Club
It's great to be bringing you my latest update from the Liberty Stadium with Swansea City going into the first international break sitting proudly at the top of the Championship.
The fantastic victory at Leeds United on Saturday capped a tremendous start to the new campaign. I have to say on a personal note, when Wayne scored that last-minute goal and witnessing the subsequent celebrations on the bench and in the stands, that was probably up there in my top three moments in football. To see the togetherness of the coaching staff and players celebrating the goal was wonderful and encapsulated for me exactly what we are trying to achieve. We are all in it together.
I know it's early days, but we've got to make sure we enjoy these moments along the journey and not get too obsessed with the destination.
The weekend was topped off perfectly on Sunday by listening back to Wyndham Evans' brilliant unbiased commentary on Swans TV!   
I don't think anyone could have wished for any more than 16 points from the opening six league games and two Carabao Cup victories. But knowing Steve Cooper the way I do; he will probably still be smarting from the two points missed at Derby County! He has such belief in the players and their abilities.
It goes without saying that the job Steve, his backroom team and the squad have done since we kicked off the campaign on August 3 has been amazing.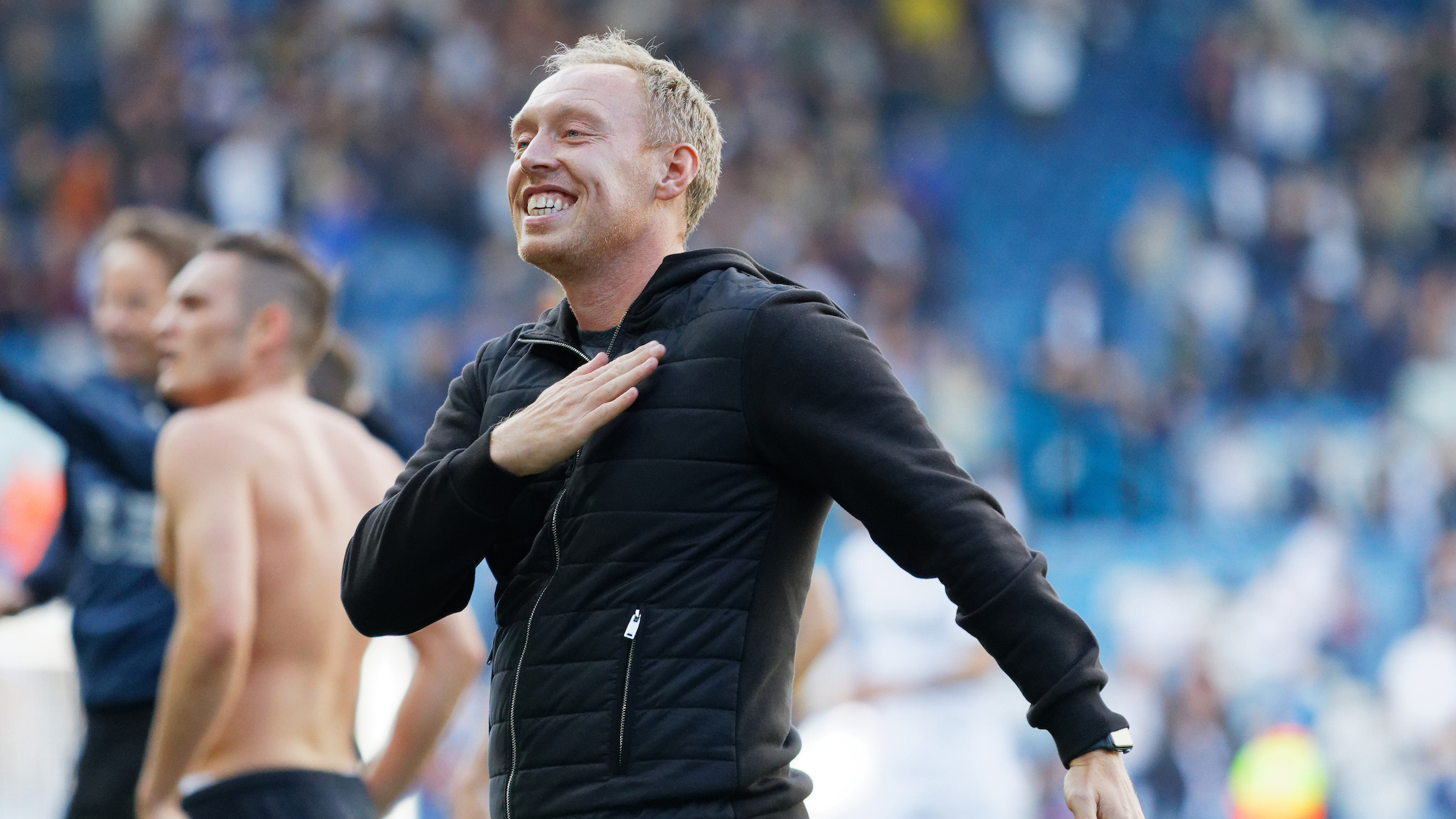 It's the best start to a league season over the first six games in the club's history - and the best start by any head coach or manager to their tenure with the Swans. These are startling facts, but let's not get carried away; there are still eight months and 40 punishing games left to play. We know there are going to be tough times ahead and that's when we all have to stay strong and stick together.  We will achieve nothing unless we're all in this together and provide unconditional support.
And now that the European transfer window has closed, I felt it would be a good time to give our supporters a further update on where we are as a club.
It's been a very busy summer where we made some major appointments with a new manager, backroom team, head of recruitment and head of performance analysis.
It was vital that we restructured the footballing operations of the club, not just for the short term, but for the long-term benefit of the football club. In this regard, I will be announcing another important appointment very shortly.
The squad also needed some restructuring due to our financial position following relegation from the Premier League. It's been no secret that we had and still have some major work to do to get the club back on an even keel and sustainable for its long-term future.
We managed to secure substantial transfer fees for Dan James and Oli McBurnie, while also reducing the wage bill with the summer release of some senior players, plus the likes of Jordan Ayew and Jefferson Montero later on.
We replaced them with the likes of Jake Bidwell, Kristoffer Peterson, Aldo Kalulu, Sam Surridge, Ben Wilmot and Freddie Woodman. I think they have already proved they are capable of adding great value to the squad.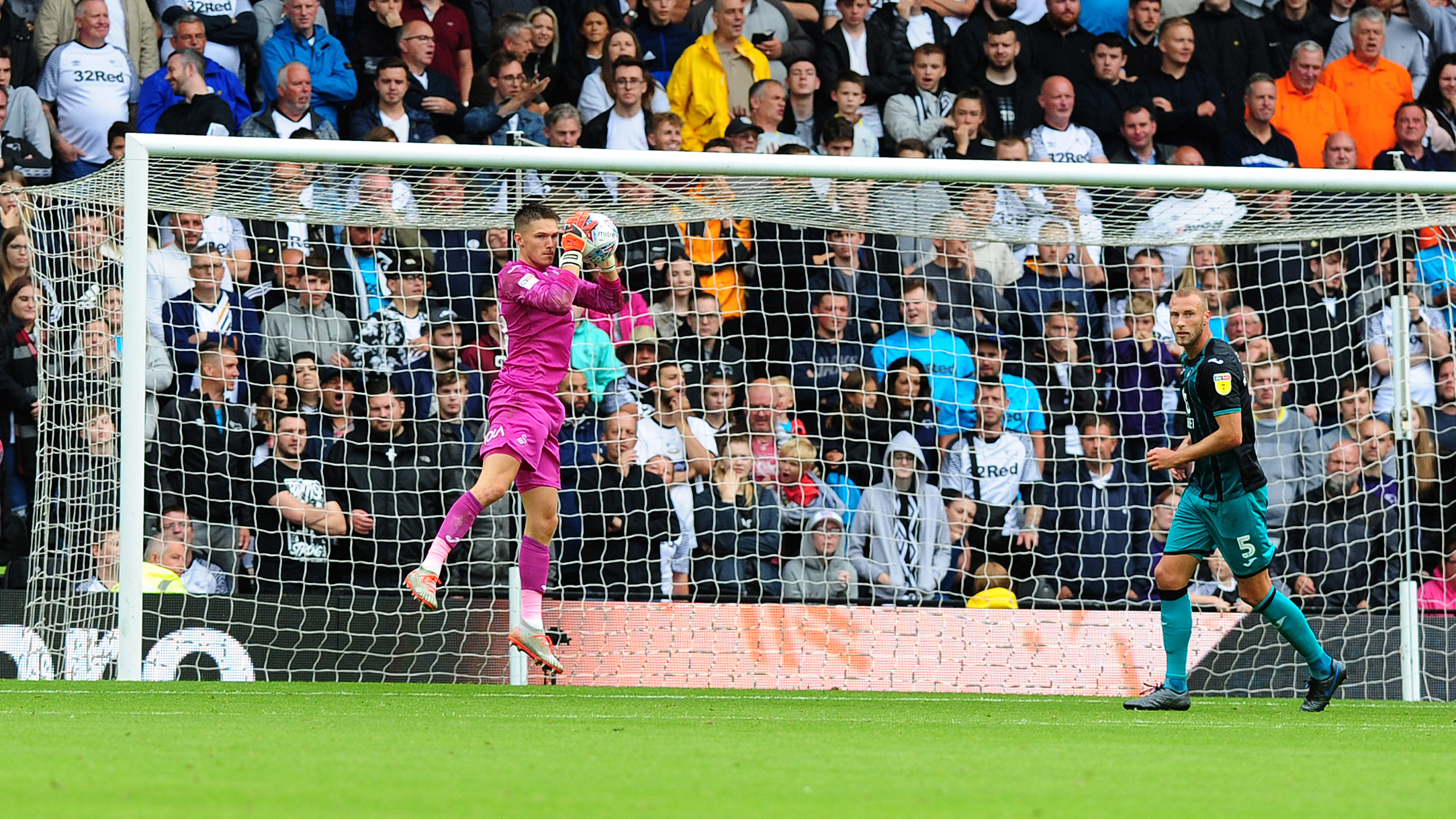 The two unexpected bonuses have been Borja Baston and Andre Ayew. To see them still part of our squad when the European transfer window closed last night was great news for everyone associated with the club. That last sentence is not one I thought I would be writing! But as we know, football is a funny old game and there are many twists and turns along the way and you must be flexible to adapt to the changing circumstances. 
Everyone was aware at the end of the season that we had to reduce our wage bill quite substantially to meet our financial targets, but the fact that we received decent fees for Dan and Oli gave us some flexibility on that front.
With both Borja and Andre performing so well and expressing their desire to stay and fight for this football club, we are delighted with their commitment and that they are still part of Steve's squad.
They have both stated that they believe in what the club and Steve are doing and have bought into his ideas and plans.
Andre has shown in his first few games back what a quality player he is. He has come back to the club with a great attitude and as an experienced member of the squad I think he has a big role to play in helping and supporting some of the younger players as the long season progresses.
Borja has been like a new signing. He has returned to the club from his loan spells in Spain fully committed and with renewed energy and confidence. He has displayed a tremendous quality and deserves to be top of the Championship's goalscoring charts with five goals. I'm delighted for him because for a striker there is nothing like goals to give you confidence and he now looks hungry to score every game.
As I mentioned earlier, financially we still have a lot of work to do going forward, but we will still try and give Steve every chance of being successful, while also keeping our supporters, the community and the future security of the club at the forefront of our thoughts.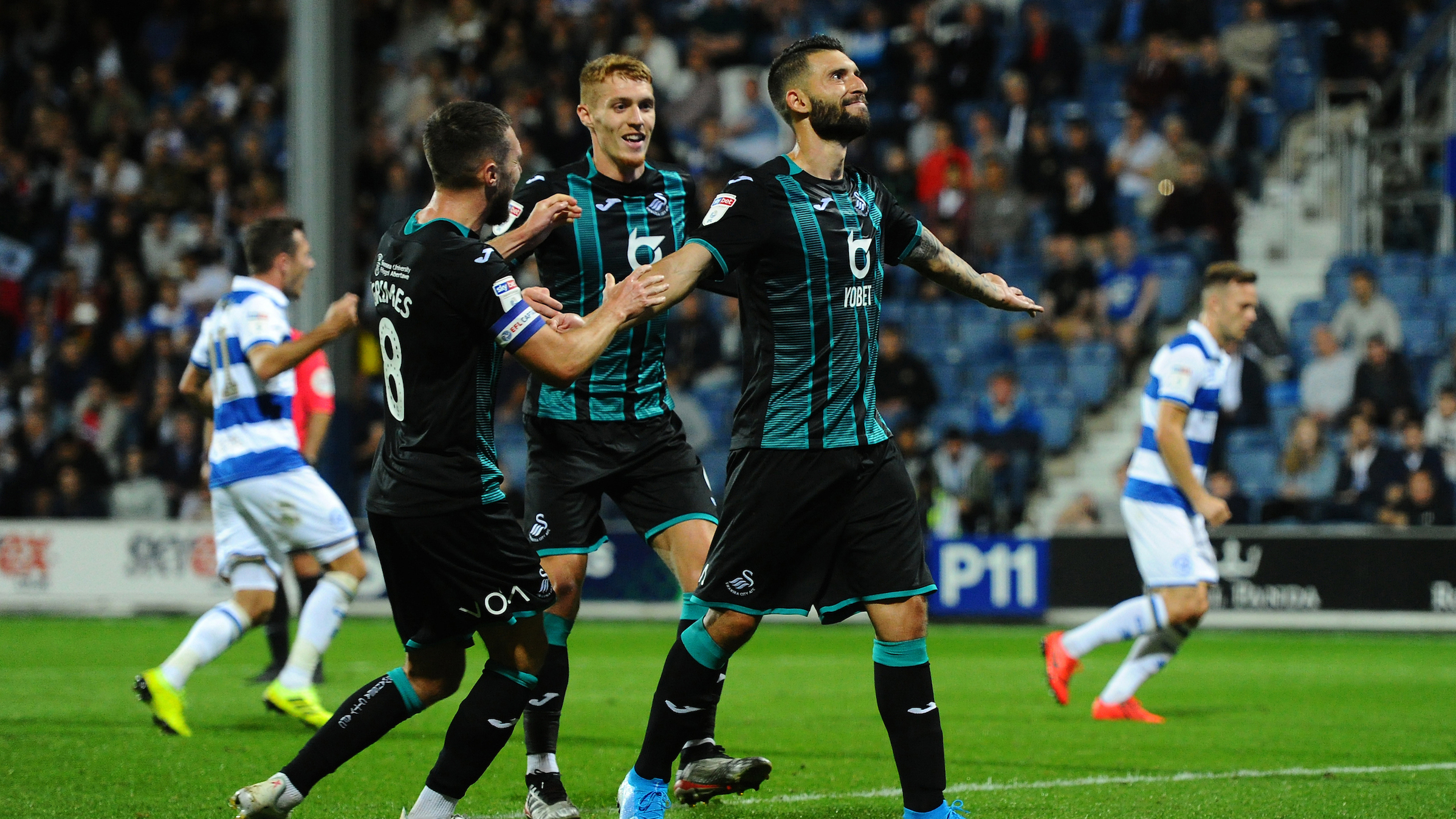 Turning back to the weekend it was great to see so many fans at Elland Road on Saturday. It made me so proud and made a huge difference to the players. I'm sure the journey home for the 1,400 Jacks was a happy one. It certainly was for me!
After the QPR game and witnessing the amazing atmosphere the fans created (Oli included!) and then the win over Northampton in the Carabao Cup last week, I was keen to offer an extension to the window to our Jack Army #WeAreTwenty pledge in a bid to get as many supporters to Leeds as possible. It meant we reduced the adult price from £39 to just £20 plus savings for concessions and kids and refunded those fans that originally missed the window.  
It may have come at a considerable financial cost to the club, but we felt it was important to get as many fans as possible to Leeds to counter the intimidating atmosphere for the players. And what a job the Jack Army did; you certainly delivered.
We will continue to try and reduce the financial outlay for our supporters where we can. This will come in different guises, such as removing all online booking fees, introducing match-by-match ticket initiatives and maintaining the ongoing #WeAreTwenty pledge.
I also mentioned in my programme notes for the Birmingham game that we are determined to reduce the average age of our supporters attending the Liberty by attracting more youngsters because, after all, they are our fans of the future.
For example, at the start of the season we increased the eligible age of junior tickets from under-16 to under-18. We have already had three 'Kids for a Quid' games this season against Northampton, Birmingham and Cambridge, plus we will be re-introducing the 'Come With Your Club' initiative that proved so popular last season.
We also have some exciting ticketing schemes planned with the primary and secondary schools in the area, first level higher education and our partners at Swansea University.
There are always financial implications for the club to consider, especially in these difficult times, but I hope our supporters can see we are trying to help where and when we can.
Thank you for your support. It will never be taken for granted while I am chairman.
Trevor
New Beginnings: Focussing on our fans and our community
Putting the club at the heart of every decision we make