An update from the chairman
7th February 2020
Club
As promised, I would like to take this opportunity to update supporters on a number of club matters following the end of the January transfer window.
I have tried to be as open and honest as I can, and I hope supporters will find the following communication beneficial.
Transfer Window
We think we had a creative transfer window. All our targets were secured early with the arrivals of Rhian Brewster (Liverpool), Conor Gallagher (Chelsea) and Marc Guehi (Chelsea).
We were also successful in moving a number of players out who, for one reason or another, were considered peripheral to the first team this season, which has helped our finances.
The deadline day departures of Borja Baston (Aston Villa), Declan John (Sunderland, loan), Barrie McKay (Fleetwood, loan) and Tom Carroll (released) not only helped in reducing our wage bill, but also gave the manager a more manageable squad (in terms of numbers) to work with on the training ground. Kristoffer Nordfeldt (Genclerbirligi) also left us earlier in the month on a permanent basis, while Kristoffer Petersen joined FC Utrecht on loan and Sam Surridge returned to AFC Bournemouth.
A number of our under-23s also departed with Simon Paulet (Westerloo), Cian Harries (Bristol Rovers) and Gregor Zabret (released) leaving the club, while Cameron Berry (Carmarthen) and Jack Evans (Mansfield) have gone out on loan.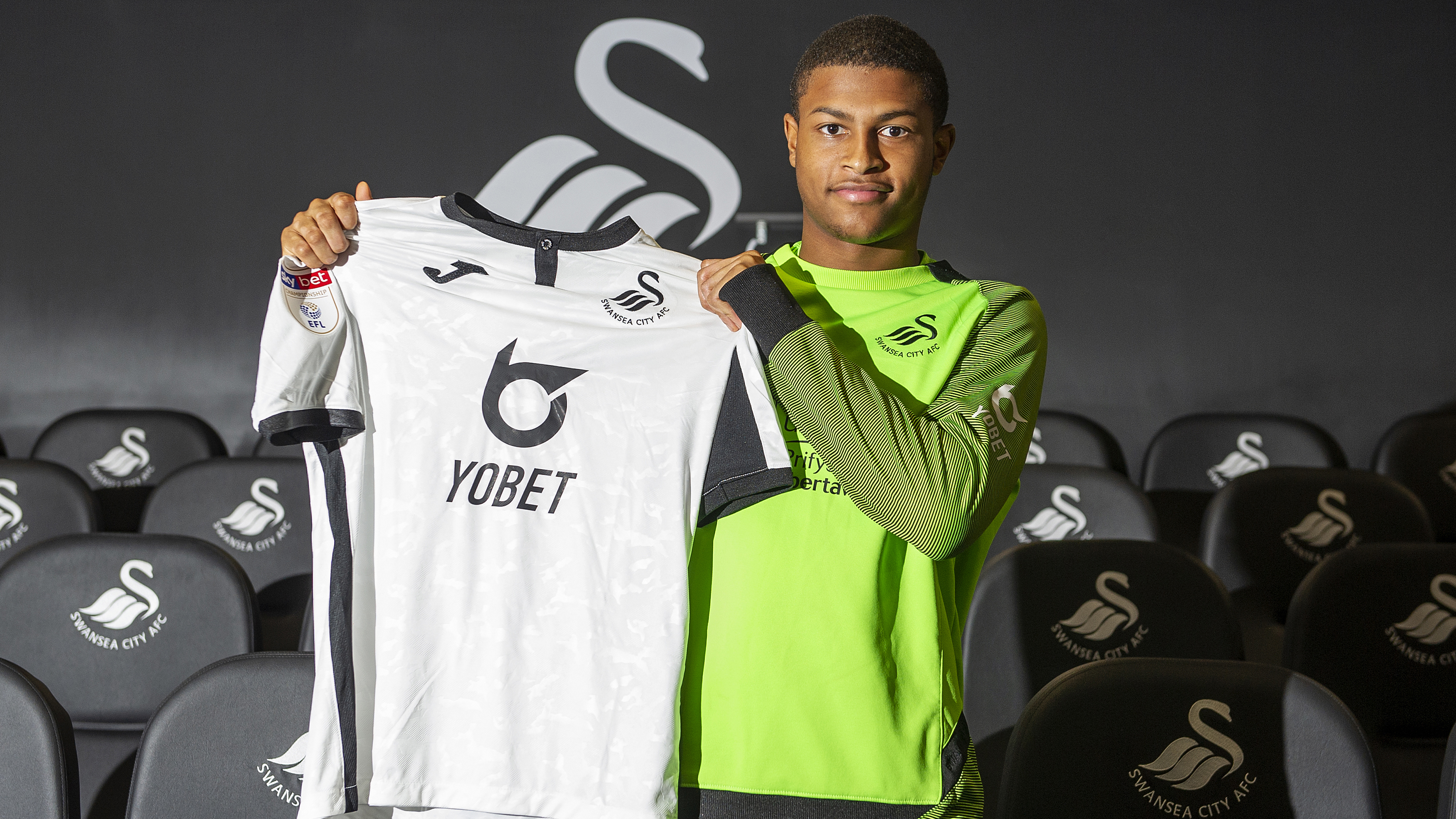 It goes without saying that we wish them all well, both those going out on loan and those who have departed permanently whom we thank for all their efforts on behalf of Swansea City.  
As we know, football is a hard game and can be brutal at times, but that is the nature of a game where there are more losers than winners. All any of us can do is to strive to be better, maintain a winning mentality and work hard together. 
Club Ownership
We have held three fans' forums so far this season at the Liberty Stadium, Haverfordwest and Port Talbot with myself, Steve Cooper and Leon Britton in attendance.
One of the hot topics at each event has been the aims of our majority American ownership group and my own relationship with them.
There was some extensive media coverage of the recent fans' forum in Port Talbot where I faced some frank questioning on life under our ownership group and my position with them.
It was a great evening and for the wider audience I want to re-iterate and add more context to what I said.
I stated that the ownership group had no impact on my control of the club and that we rarely spoke. What I was trying to convey was that the owners appointed me to run the club on the back of my previous experience in football and trusted me to take stewardship of the club, rather than them being uninterested in the fate of the football club. They certainly have not mandated me to sell the club.
My mantra has always been that first and foremost the club must be at the heart of the community - and they have bought into that. They wanted me to take total control to provide strong leadership as they have acknowledged that mistakes have been made in the past and that the club needed to go in a new direction. 
I can honestly say that since I have been appointed, they have not interfered with the way the club is now being operated. The communication I have with them is always positive and supportive.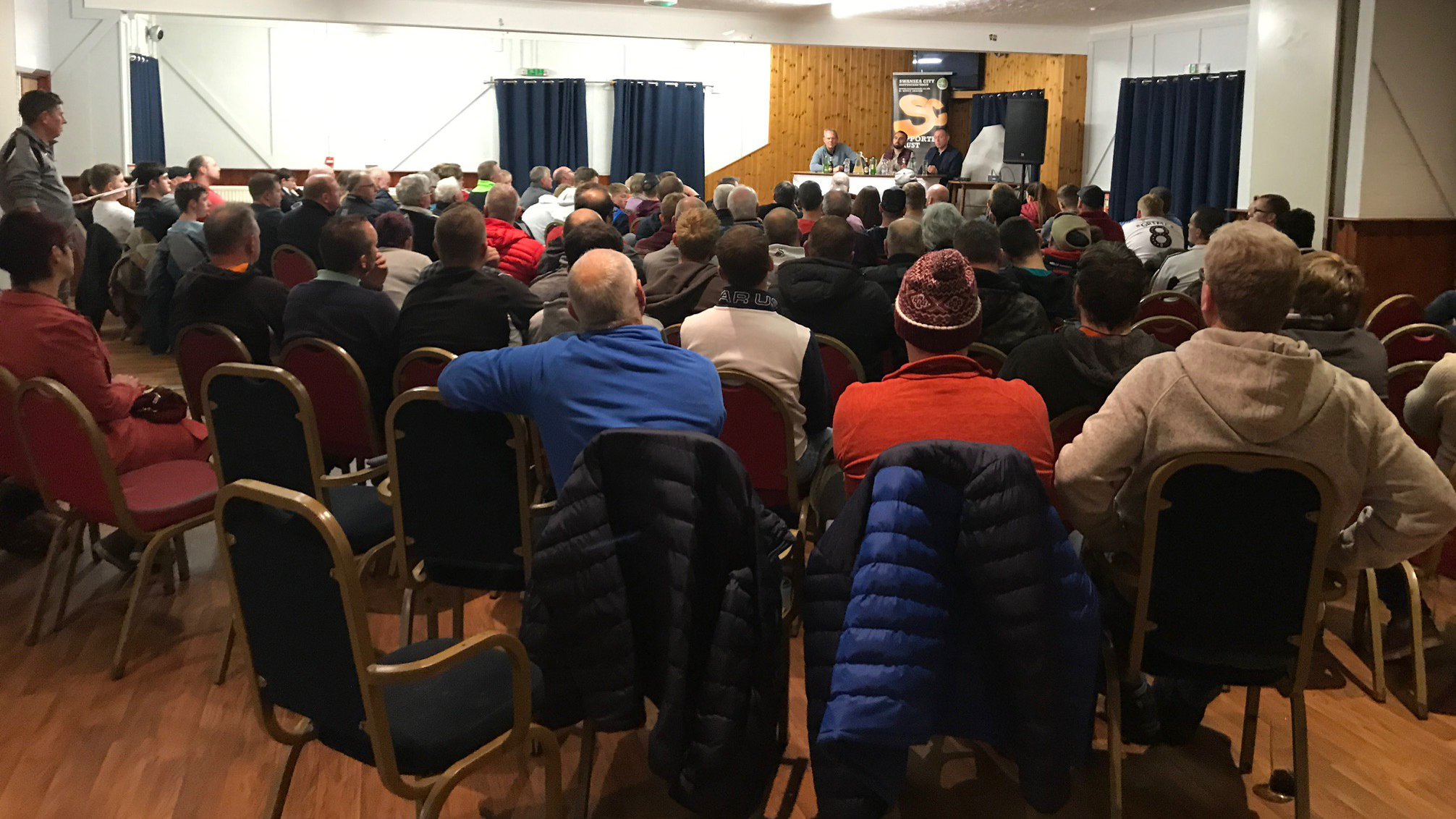 The dispute with the Supporters Trust on the initial takeover and the trauma of relegation have obviously not helped in fostering goodwill between parties, but we are where we are, and the overriding objective must be to ensure the long-term security of the club going forward.
My main priority therefore has been, and will continue to be, directed towards ensuring we have a financially sustainable football club for the future, while at the same time trying to maintain competitiveness on the field to give ourselves the best chance of being successful.
There are some financially testing times ahead of us if we don't get promoted this season and so we will need all the friends we can get. We may well be thankful for having an ownership group who do not take any money out of the club and are committed to helping the club achieve success in the challenging days ahead.
We should remember, however, that throwing huge amounts of money at the problem is not always the answer. Indeed, the rules as they currently stand prevent that happening. There are a number of clubs potentially falling foul of the Championship Profitability & Sustainability rules (which limit seasonal losses a club can incur) and are facing points deductions. Plenty of clubs have also received substantial funds from owners and still not achieved success.
The most important thing is to build a robust organisation behind the scenes where all aspects of the club are acting in harmony, including coaching, data analytics, medical, sports science and, in particular, an efficient recruitment structure. If we can become best in class in this regard that will ultimately pay higher dividends and give us the best chance of achieving sustainable success.
Financial Situation
We have just released our annual accounts for the year ending July 31, 2019, which shows a loss of £7m for our first year outside the Premier League. This follows a loss of £3m made in 2018, a £13m profit made in 2017 and a loss of £14m in the year ending July 31, 2016. Underpinning all these accounts are substantial player sales, particularly in the last three seasons.
The latest accounts include the sale of Dan James but not Oliver McBurnie (which will appear in next year's figures). If we had not sold players in the last few seasons, we would have reported significantly higher losses. They demonstrate the huge reliance for most clubs in selling players to balance the books and the difficulty in running a financially sustainable football club if you are not an established Premier League team. Yes, there are exceptions, but in the absence of significant Premier League media revenues, most clubs are reliant on a mixture of player sales and owner funding to balance the books. 
Next season (2020-21) we will see another drop in our revenue when our final year of parachute payments fall by a further £20m. 
To put our revenue decline in context, for the year ending July 31, 2018, we had a total turnover of £126.8m. Next season (2020-21) that will drop to just shy of £30m, and when the parachute payments cease for season 2021-22 then turnover drops to approximately £17m if we are not promoted. That's a drop of nearly £110m.
So, it is not surprising that many clubs struggle following relegation from the Premier League and that many slide straight through the Championship and into League One.
Yes, we've had player sales to offset some of that drop, but that profit on player sales has gone on funding player wages, running the Academy and more generally the significant operating costs of running a top-level football club.
The fact that some of our expensive recruits in the last couple of seasons in the Premier League didn't work out has obviously exacerbated our problems. It's very easy to get to a very large number when considering the cost to the club in terms of transfer fees and wages of those players who have made little contribution to on-field performance over that period.
Academy
It's against the tough financial backdrop highlighted above that we have harsh and difficult decisions to make for the future.
One such consideration is the continuing operation of our two current training facilities - the first team and under 23s at Fairwood, on land which is leased from Swansea University, and the academy at Landore, on land which is owned by the club.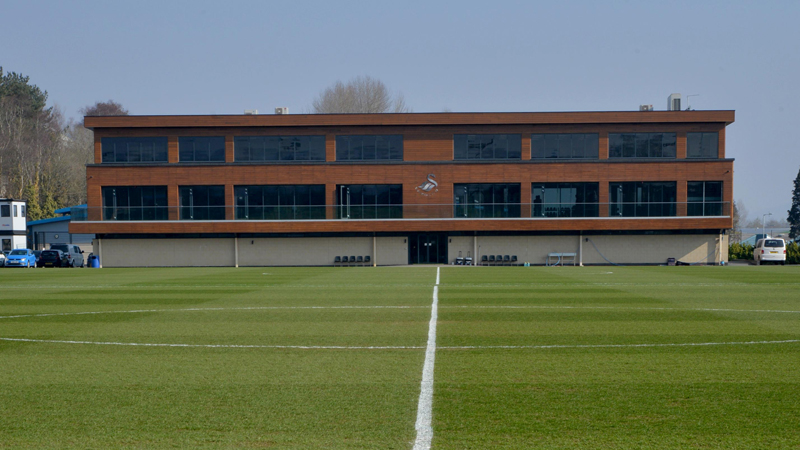 Both are top Premier League standard facilities and as such are extremely expensive to operate; particularly when we have duplication of services at each venue such as ground staff, pitch maintenance, kitchen facilities, utilities, business rates, etc.
The decision we make on our academy category status, currently Category One, more or less depends on how we decide to move forward in relation to the training grounds. For example, it would be difficult physically and logistically, if not impossible, to maintain Category One status if we consolidated all our operations to just one training venue.
To give you an idea of the costs involved in operating Category One status you are looking at around £3m net per year. So, it's little wonder that there are only seven other Championship clubs operating a Category One academy.
However, I am pleased to announce that with the full support of the owners we have made the decision to continue to operate the two training sites to maintain our Academy Category One status for season 2020-21.
This will then give us a breathing space to explore further options prior to the start of the 2021-22 season.
At the end of the day, I believe an 'Academy' is more aligned to a philosophy rather than buildings or facilities. So, rest assured, whatever category status the Academy takes in the future, we remain committed to developing youth and providing the necessary pathway to the first team under a head coach willing to give youngsters their opportunity.
All In This Together
Finally, I keep using the phrase that 'we are all in this together' because I truly believe for a club to be successful then everybody has to feel part of it and have a role to play.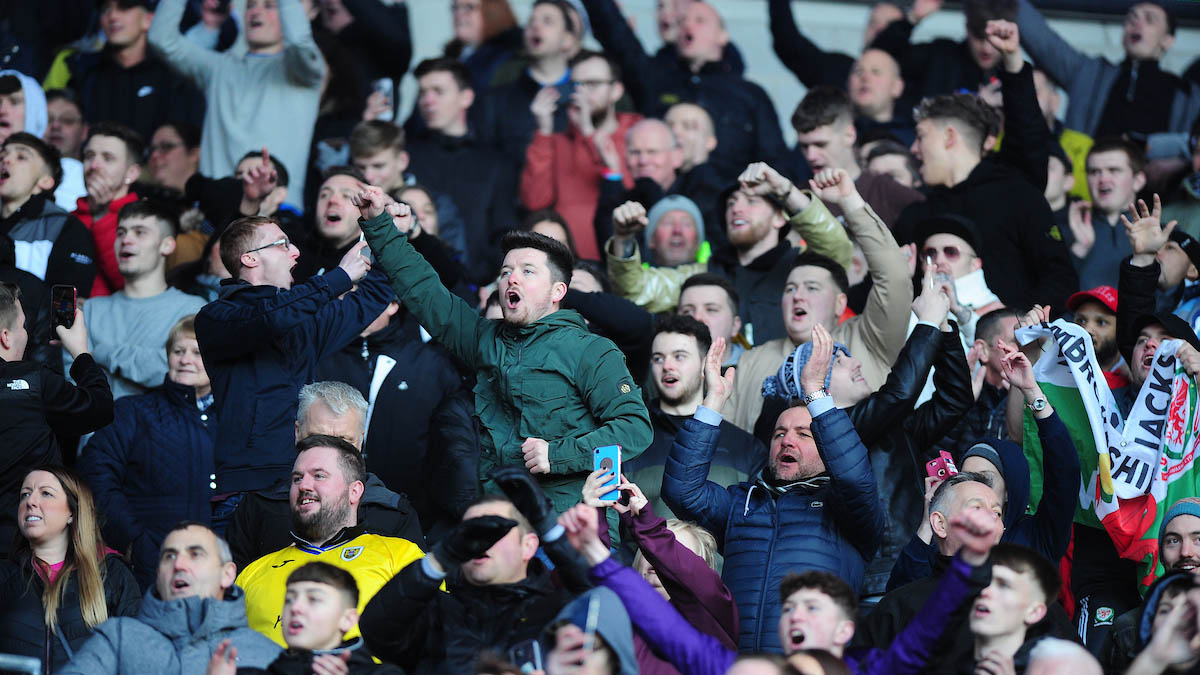 An important part of that togetherness is for supporters to encourage the players on the pitch. As a player, once you reach a certain level of skill it becomes a mental rather than a physical thing that affects performance.
In other words, players need to have confidence to play to the best of their ability. It cannot be underestimated how the support and encouragement from the fans affects the players on the pitch. The type of football we play relies on players being brave and taking risks in terms of passing and possession and, therefore, the more support they receive the more confident they will be and the more successful the club will be.
Thank you all for your continuing support and let's continue to work together to build a strong and robust football club of which we can all be proud.
Trevor Birch
Chairman
February 2020