Vetch Field | The Final Season | Part Two
12th May 2020
Features
May 11 marked 15 years since Swansea City played their final game at their old Vetch Field home. To mark the anniversary we are running a series of features about that final 2004-05 campaign under the guidance of Kenny Jackett.
Today, we move on to part two, which looks at an indifferent start to the campaign before form began to pick up.
A new season, a raft of signings and a manager looking forward to his first full season in charge.
There was plenty of optimism in this corner of south west Wales as Kenny Jackett shaped up his squad in readiness for the club's final season at their beloved Vetch Field.
With pre-season completed, all focus was on making sure this was a season that would be remembered – one that would give the grand, old venue the send-off it deserved.
So, when the fixture list handed Swansea City a home game to kick-off the campaign, it seemed the perfect opportunity to start 2004-05 on the right note.
Northampton Town, a team that reached the play-off semi-finals the previous year, had obviously not read the script.
Just three minutes into to the opening game, Scott McLeish sent the Cobblers into the lead after Stuart Jones' back pass was intercepted.
Then, an own goal from future Wales international Sam Ricketts saw his debut – and Swansea's season – get off on the wrong foot.
However, while the Swans were beaten, they were not downbeat.
"I remember watching that game and, even though it was not a win with Sam scoring an own goal, I actually came away thinking we looked as if we could do something," recalls Alan Curtis, then reserve team manager.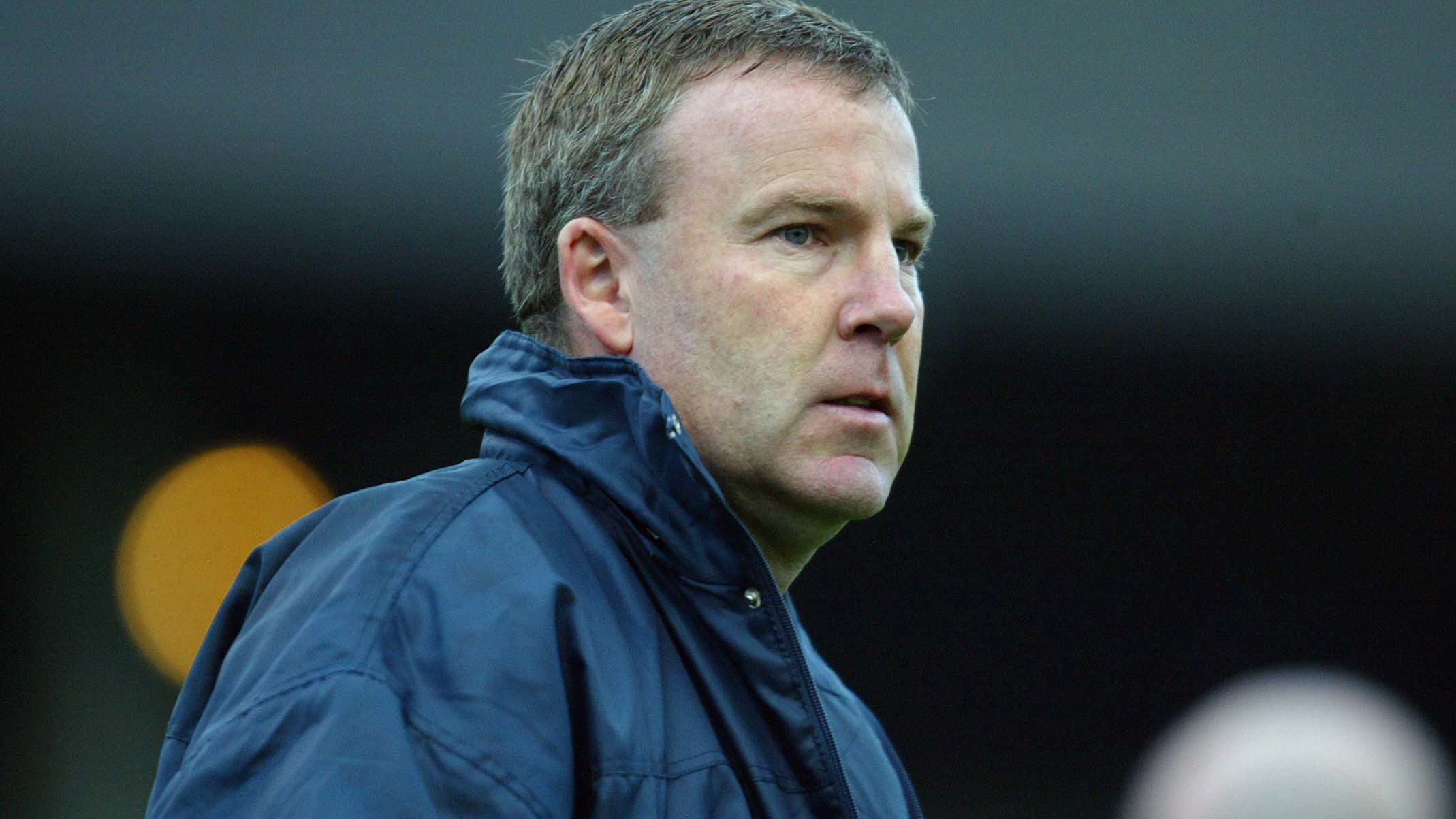 The same sentiment was shared by another debutant, and future Swans captain and manager.
"In my mind I was thinking this will be the first time the majority of our fans will see me," says Garry Monk.
"And, although we lost, I was happy with my performance.
"We didn't play badly either. We competed well against Northampton, who were a good team, but we were a little behind in development. There was no real confidence lost because I think the fans could see we had something to work with.
"Sam and I lived across the road at the time – I was renting a flat in the marina before we moved to Birchgrove a few months later.
"But when we lived near the Vetch we would walk across the car park by the Marriott Hotel, around the prison and into the ground. So, when you lost, it wasn't the best walk back home.
"We didn't make a great start to the season, but it was always going to take a little while to click."
The influx of new faces, on top of Jackett's ideas and philosophy taking time to filter through, meant 2004-05 got off to a slow start.
Yet the feeling within the camp was that this squad had the right tools to ensure the Vetch's final swansong would create memories long to be remembered and shared between generations of Jacks.
A Tuesday night trip to Spotland was next. A notoriously difficult place to go at the time, despite Rochdale beating relegation by five points the previous season, provided Jackett and co with another set of questions.
But this time it all went according to plan as goals from Kevin Nugent and Andy Robinson put the Swans' first points on the board.
For Robinson it proved one of the more memorable of his nine goals that term, though his most important goal was left for the final chapter of the Vetch's history.
"The goal against Rochdale really sticks out for me," remembers the winger. "I have seen a lot of that goal and I always remember that game because they had Grant Holt and Paddy McCourt playing and they were still on fire from the previous season.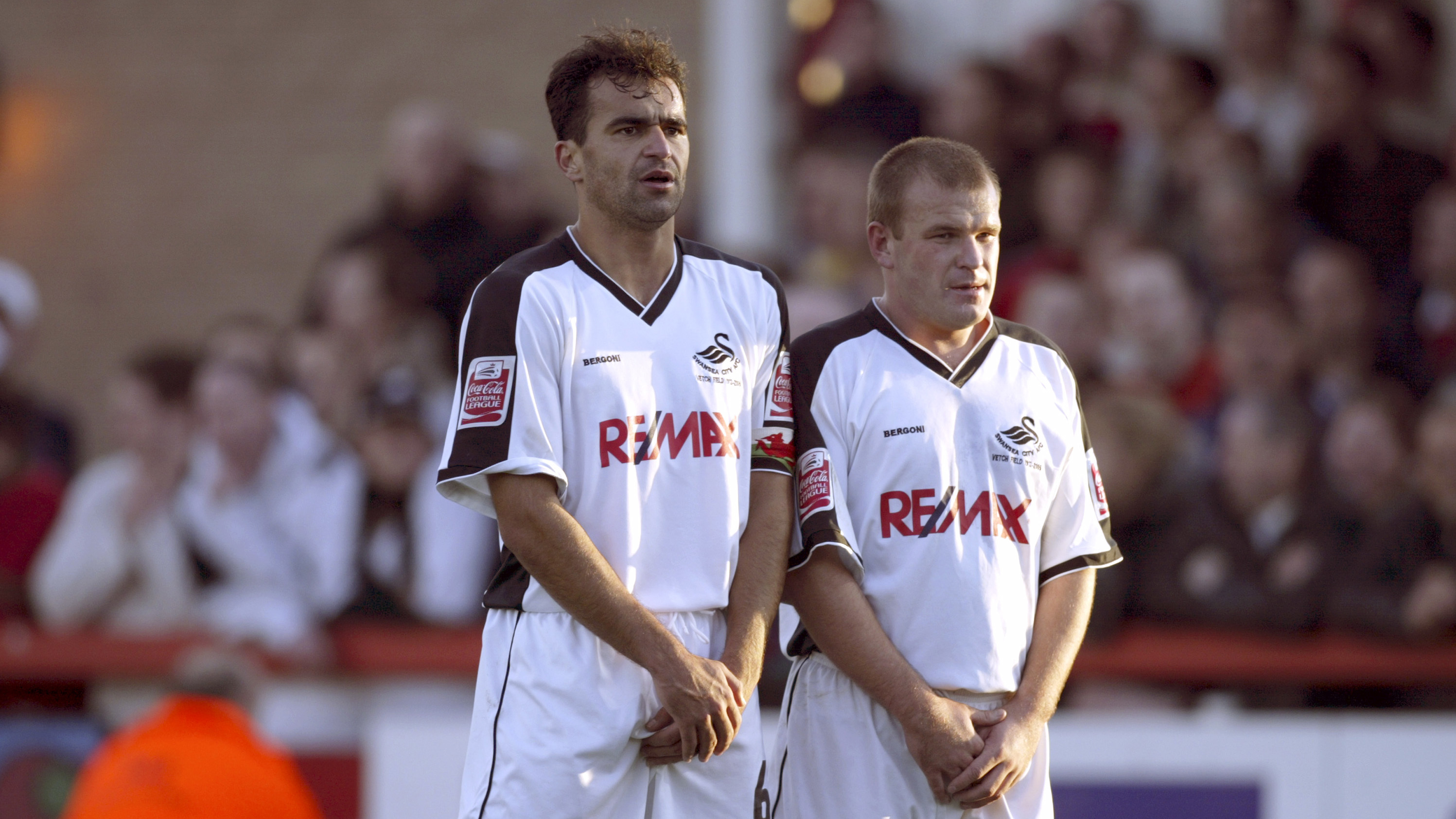 "I remember the goal well. I got onto the end of a throw-in from the left-hand side and I struck it and it hit the left post, the crossbar and the right post. It was a fantastic result and one we built a lot of confidence from."
With their tails up and the opening-day defeat now behind them, an opportunity to secure back-to-back victories was missed after a narrow loss to a Macclesfield side containing future Swans boss Graham Potter.
Back on home soil, Jackett's men look consigned for another loss that would have inflicted a bitter blow to their early-season hopes.
Without summer signing Kevin Austin – he missed out on selection after being held up in traffic after travelling from his home in Bristol - and trailing 1-0 to Cheltenham Town, up popped a familiar face to save the day.
"I missed the first three games of the season through injury and then got straight back into it," remembers Lee Trundle as he looks back on his first appearance and goal of the campaign.
"I think that made me a lot hungrier as well as I missed the start of the season and I knew the team needed me. It was nice to get back out there and get a goal straight away."
Trundle would come off the bench to blast home the first of his 23 goals that term following a free-kick from Robinson – a partnership that would blow away even the sternest of fourth-tier defences.
"Myself and Trunds hit it off from the start - the understanding was that I used to pass to him and he never used to pass to me," Robinson says with a cheeky smile.
"We just got each other, I understood his game, what he was good at and if I could find a way to get the ball to him as quickly as possible then I would, and he would do the rest."
Four points from four games. Not a return that would get tongues wagging under the new Jackett regime, but not one to worry about either.
A break in league action saw the Swans visit QPR – the club Jackett had helped earn promotion to the second tier the previous year as assistant to Ian Holloway – in the League Cup.
There was no happy homecoming for the Swans boss, with his side going down 3-0 in a night to forget.
However, it proved something of a turning point for Jackett and his players.
"Despite having a good pre-season, you never know where you are at in terms of performance," says local lad Kristian O'Leary, who made 40 appearances in all competitions that year.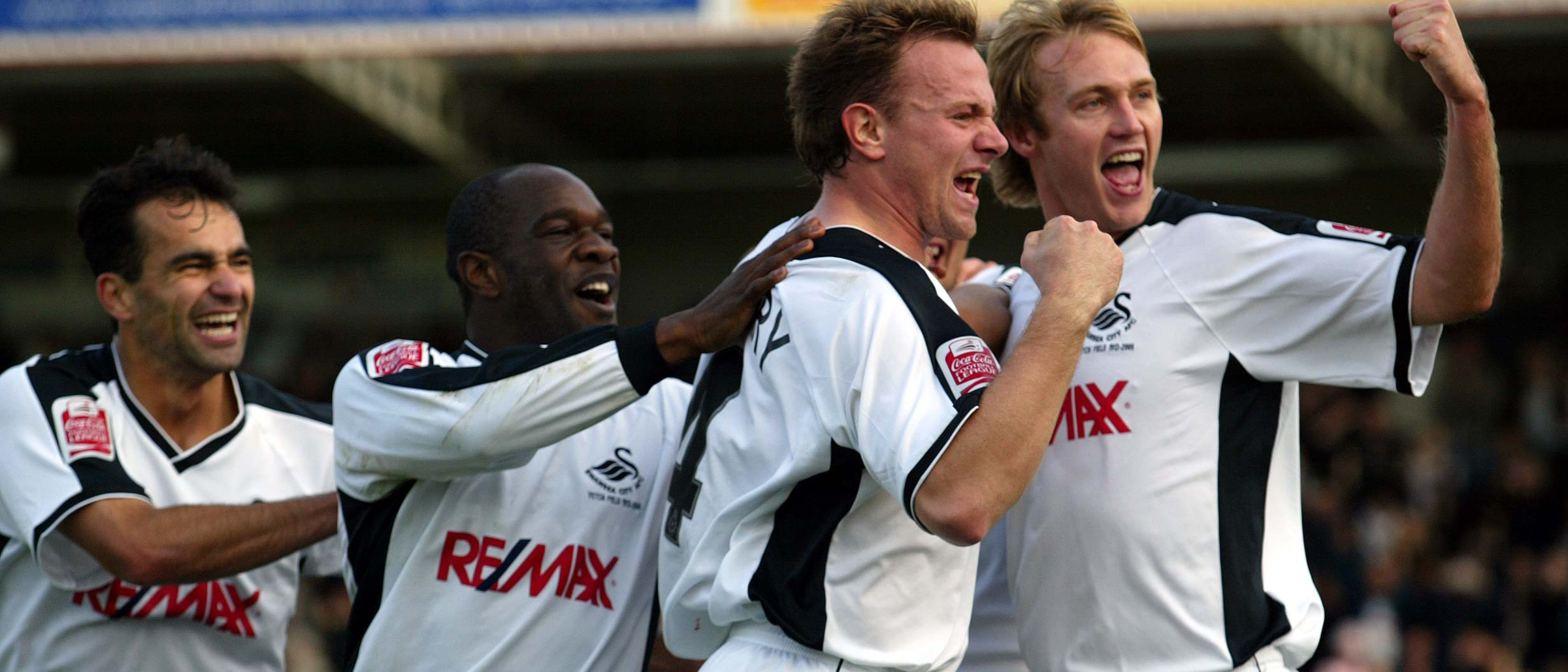 "We didn't start too well, but we had a lot of new faces and it did take time for things to settle.
"We had new faces in Willy Gueret, Sam Ricketts, Kev Austin, Monks – they were in big positions but were settling in.
"It was disappointing to lose to Northampton at the Vetch in the first game, and then we went to Rochdale and won.
"We lost at Macclesfield when we should have picked up something, then snuck a point at home in the next game.
"There was a turning point after that. We lost 3-0 at QPR and Kenny took some stick from the Swans fans that day. The QPR fans would have had him back that day if they could.
"It kicked us into action and we went on a good run after that.
"He used to say zeros and ones get you promoted. There were a lot of 1-0 wins."
Indeed there were. For seven of the next eight league victories would finish 1-0 in Swansea's favour.
That started after the forgettable trip to West London. After a tricky start, this was a squad that was starting to find its stride.
"It was always going to take time to gel," remembers Forbes, who had joined that summer from Luton Town.
"I can remember when I had just joined being sat having breakfast in the Ibis Hotel one morning waiting for Huw Jenkins to come and collect me.
"Garry Monk was sitting two tables away from me doing the same, but I did not know it was him, and he did not know it was me. We only realised when Huw rang us to say he was outside.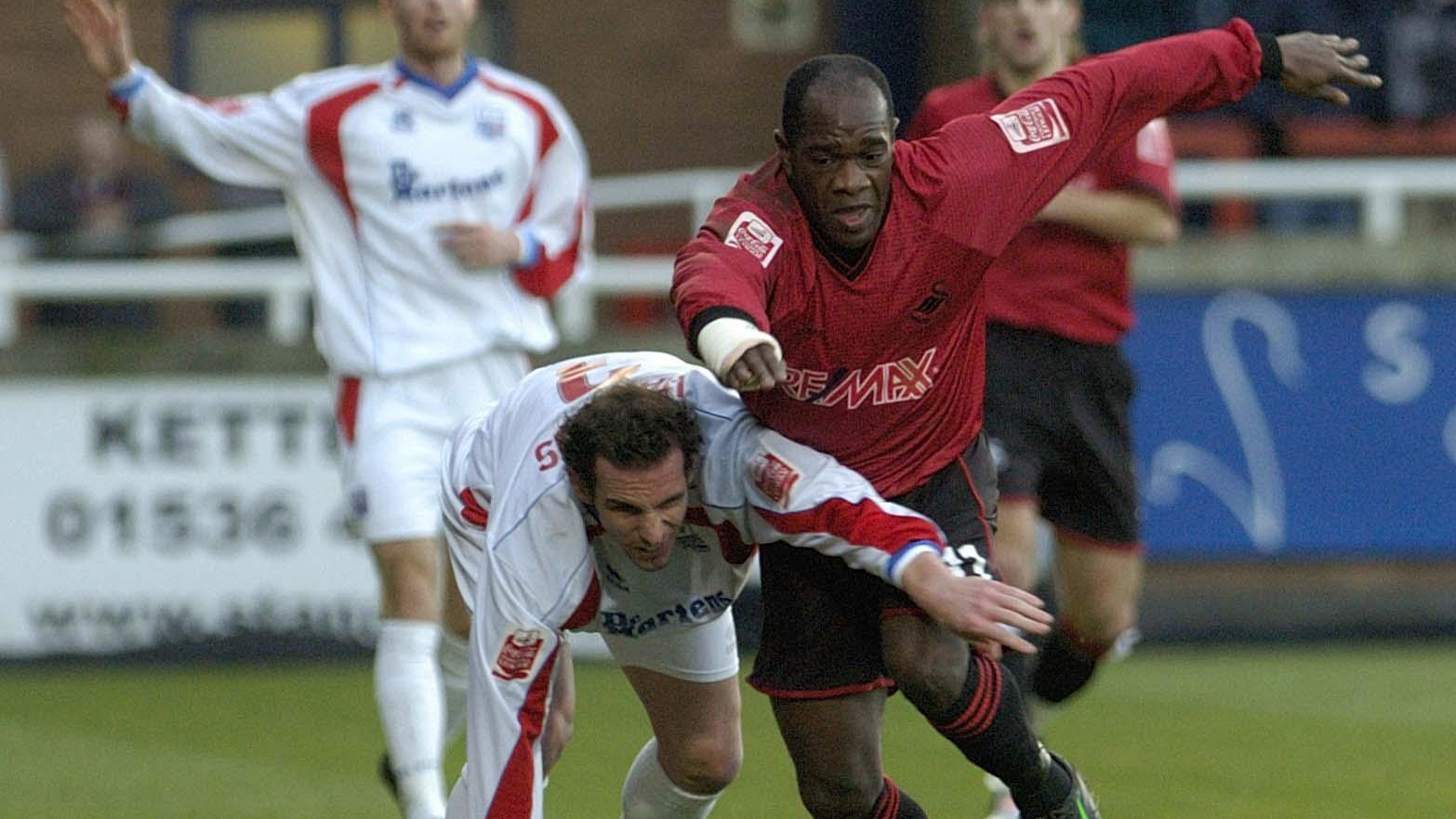 "Sam Ricketts was getting shown around too. We were shown around Wind Street and told we would enjoy ourselves there!
"But that just shows it would take time, but it also took time because we had players who were quality. When you have that everyone has to be on the same page about how to utilise that the best you can.
"If you look at myself and Sam Ricketts on the right. Sam had in abundance things that I didn't. What I had in abundance, Sam didn't. But we complemented each other really well.
"The same with Garry Monk and Kevin Austin, with Willy Gueret behind them. But, once it did gel, it worked really well."
They were the partnerships which would prove the cornerstone of the resurgence.
A defence that had the tightness of Fort Knox, and an attack that would find a way to unlock it.
This was where the work in pre-season – the tireless training sessions, along with the winning mentality and organisational qualities instilled by Jackett – came to the fore.
"I benefited a lot from Kenny. I knew exactly what my role was – where I needed to be in the wall, what my job in the box was. We hadn't had that for years," O'Leary says of Jackett.
"All of a sudden you are thinking 'you know what, we are fitter and more organised than we've ever been, we still have the flair players, we have that fight to show we want to win and we are becoming a close-knit group.'
"We had that doggedness in the group along with the flair players. We had Trunds, Robbo and Britts doing the little bit extra, but that only worked if we had the graft and toughness of big Kev Austin, Monks, Tatey, Izzy Iriekpen, Willy and myself."
Trundle would score the only goal in a 1-0 win at Cambridge United to ease the pressure on Jackett, while a combination of an Iriekpen goal and Gueret's heroics from the penalty spot to deny Gary Taylor-Fletcher conjured a home victory against Lincoln City by the same scoreline.
Now all smiles, this was surely a corner turned?
There was a temporary blip in the road ahead. Monk's straight red card and Gavin Williams' resulting penalty meant promotion rivals Yeovil Town took the spoils late on in Somerset.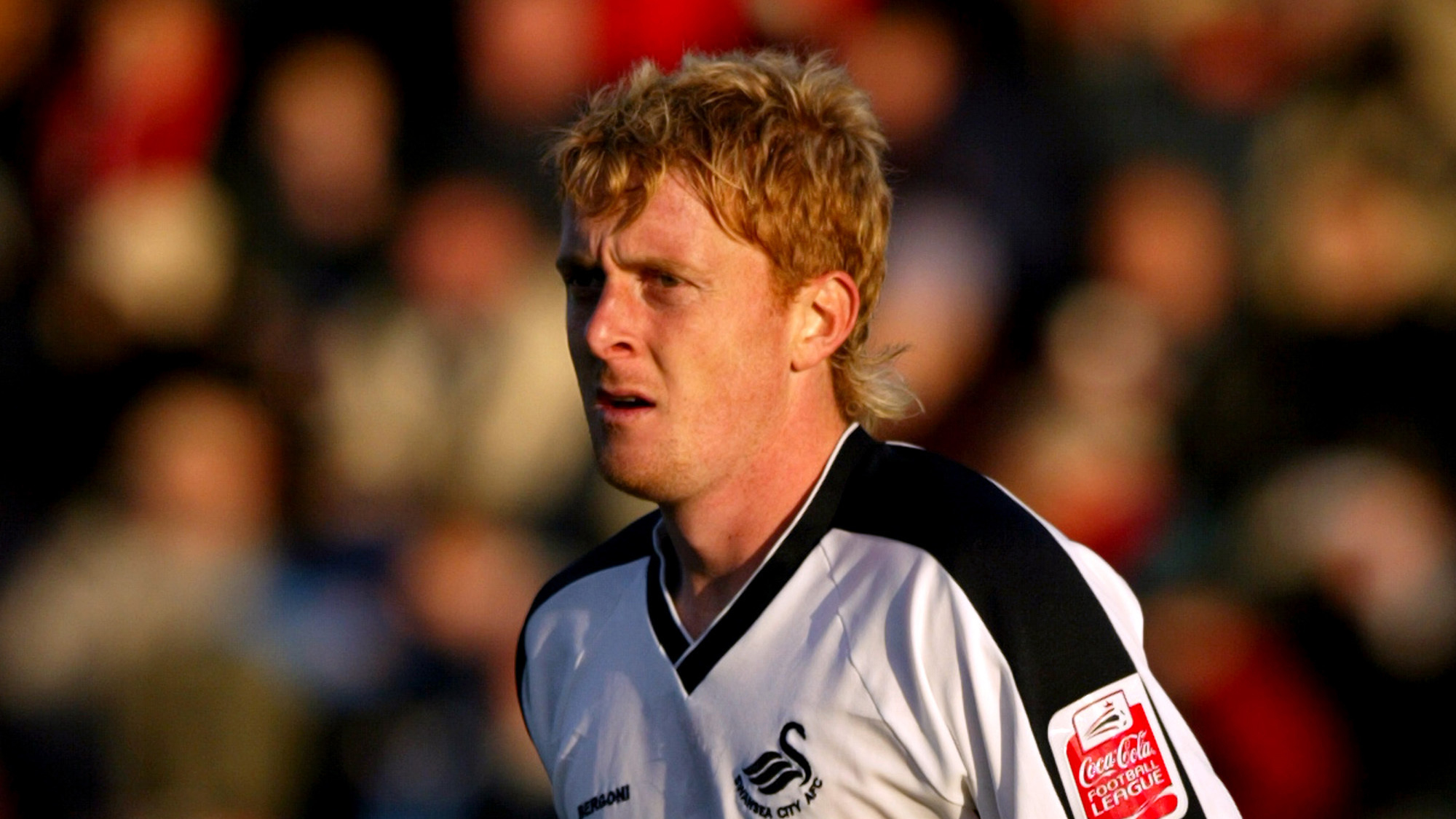 It proved the first of three red cards for Monk in his debut season with the club. In his following nine years as a Swan, he'd be sent off just two more times – a home cup tie with Scunthorpe and an opening-day defeat at Charlton.
"We had lost the ball in midfield and I was the last man and the striker was in on goal, so I made sure, on purpose, that I took him out just outside the penalty box," remembers Monk.
"But I got double-whammied! I got sent off and he got a penalty, even though there was a massive slide mark and divot in the ground outside the box.
"I was telling the ref 'I did it on purpose outside the box. I know it's a red.' But it didn't matter. That was the only red I felt I deserved."
The other two came in a 2-0 defeat at Shrewsbury in November and a 1-0 loss at Mansfield much later in the campaign.
Both were for picking up two bookings, which led to an inevitable meeting with his manager.
"It was weird as I wasn't a dirty player and in all honesty I felt hard done by for the latter two," he adds.
"Against Shrewsbury, there was the infamous ref incident. I had two dubious yellows, so I went to remonstrate with the ref Eddie Evans. He tripped over Andy Gurney's foot and it obviously looked like I had headbutted him, which wasn't the case.
"I was angry and shrugged off two stewards as they tried to escort me to the changing room. I was furious.
"I booted the changing room door open and the hinges at the top came off, so it was at an angle. I threw my boots and a few protein shakes before sitting down. I calmed down after a little while – it's just a reaction.
"A few minutes later I hear another commotion down the tunnel. There's a lot of shouting.
"Robbo had been sent off, argued with the same stewards, booted the door completely off its hinges and started throwing the protein shakes and boots. So I joined in.
"We started laughing when we realised what we were doing. Then it struck us that we had let the lads down as we were sent off just before half-time.
"Kenny didn't say much to us. He didn't need to.
"I then had to sit in front of the FAW panel, and they wanted to book me on assaulting the ref, even though the ref was sat next to me saying I didn't touch him.
"At Mansfield I had the same issue – two bookings which weren't yellows.
"People talked about me being ill-disciplined. I certainly wasn't that. I actually spoke to Kenny about it because he knew the type of player I was.
"I learned a lot from it because for the rest of my career I managed situations a lot better when I had been booked."
Rewind the clock back to September, and Swansea's season was about to ramp up.
Defeat to Yeovil was met with a reaction – nine wins from 13 in all competitions – that would send Jackett's men flying up the table.
It all started with a comfortable home win over Kidderminster Harriers. A Paul Connor brace and another goal from Trundle.
"Kidderminster was the interesting one because we had injuries," says Forbes. "The back five was Willy in goal, Sam Ricketts at left-back, me at right-back and Izzy and Kevin Austin were the centre-halves.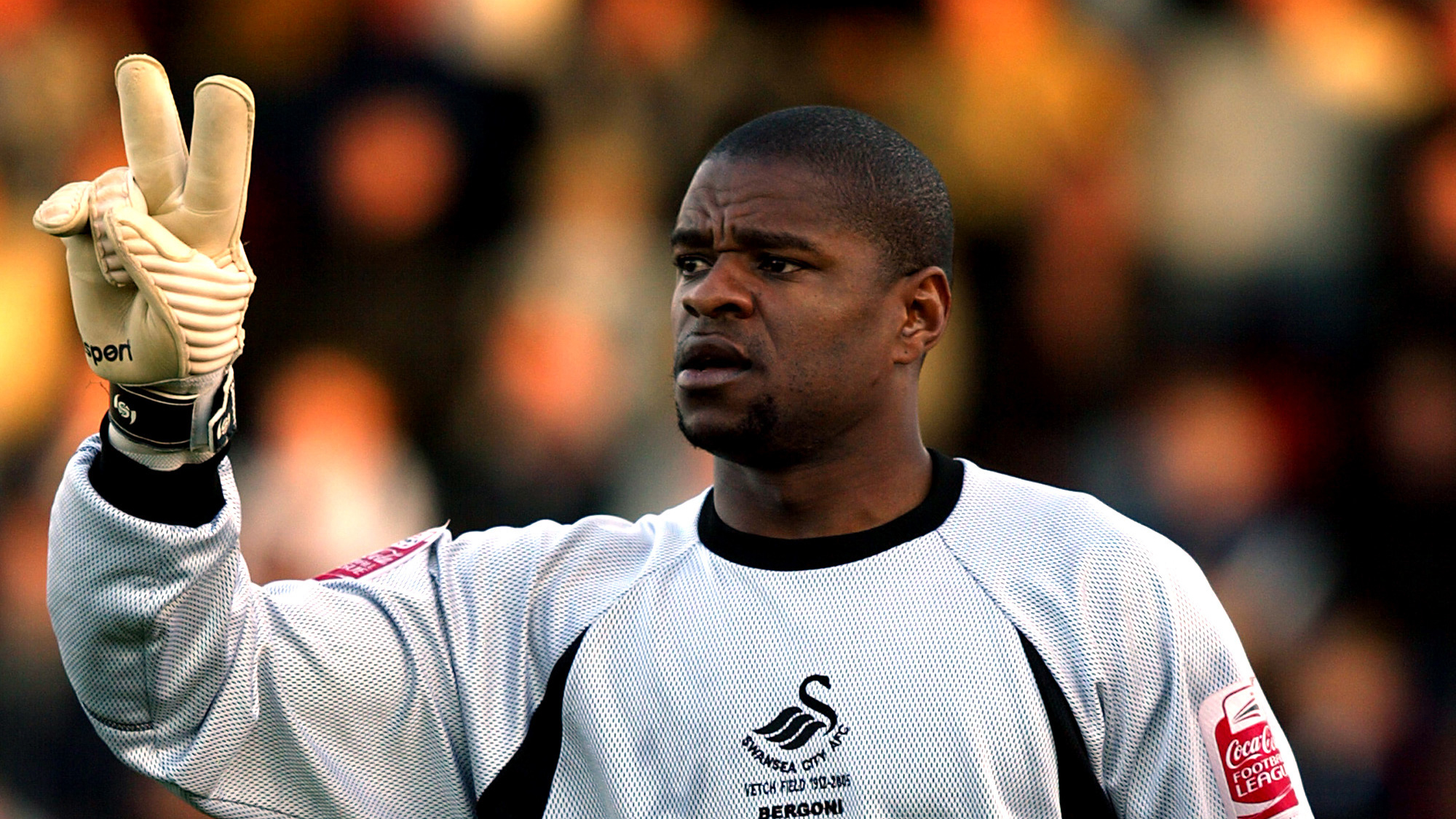 "We were solid and unbelievable. And the spirit that came from that mish mash getting such a good result, and Kenny being able to find a way to get a result meant we just started to roll on. It was just about the next game, the next game and the next game.
"Players came back into the side, we had some versatility in there and Kenny had options and it all just started to grow from there."
The next five league victories ended in a 1-0 scoreline – further evidence of the slim margins between success and failure in that division.
Wycombe and Rushden were disposed of before Mansfield were the latest victims of Jackett's well-oiled machine as Forbes' 89th-minute strike settled a tight encounter.
For Tate, it was more than just three points.
"For me, things started to really click when we beat Mansfield on that Friday night in October. They were doing well, they came down and it was always special under the lights at The Vetch, and it sticks out.
"The Notts County game (in December) when we won 4-0, that was big too, but the Mansfield game was where I started to feel we had something about us.
"There were a number of 1-0 wins or games where we had to dig in for results. We had talent, but we also had character.
"We had guys who were mentally tough, on and off the pitch. Our expectations of each other were high - we were led by guys like Kev Austin, Roberto Martinez, Andy Gurney.
"We respected them, and guys like Willy Gueret had been around with Millwall while Kev Nugent was player-coach.
"It was always put on the younger lads to follow the good influence."
A temporary setback at Southend did not derail Jackett's men, and another 1-0 win – a familiar scoreline by this point – this time over Leyton Orient, soon had them back on track.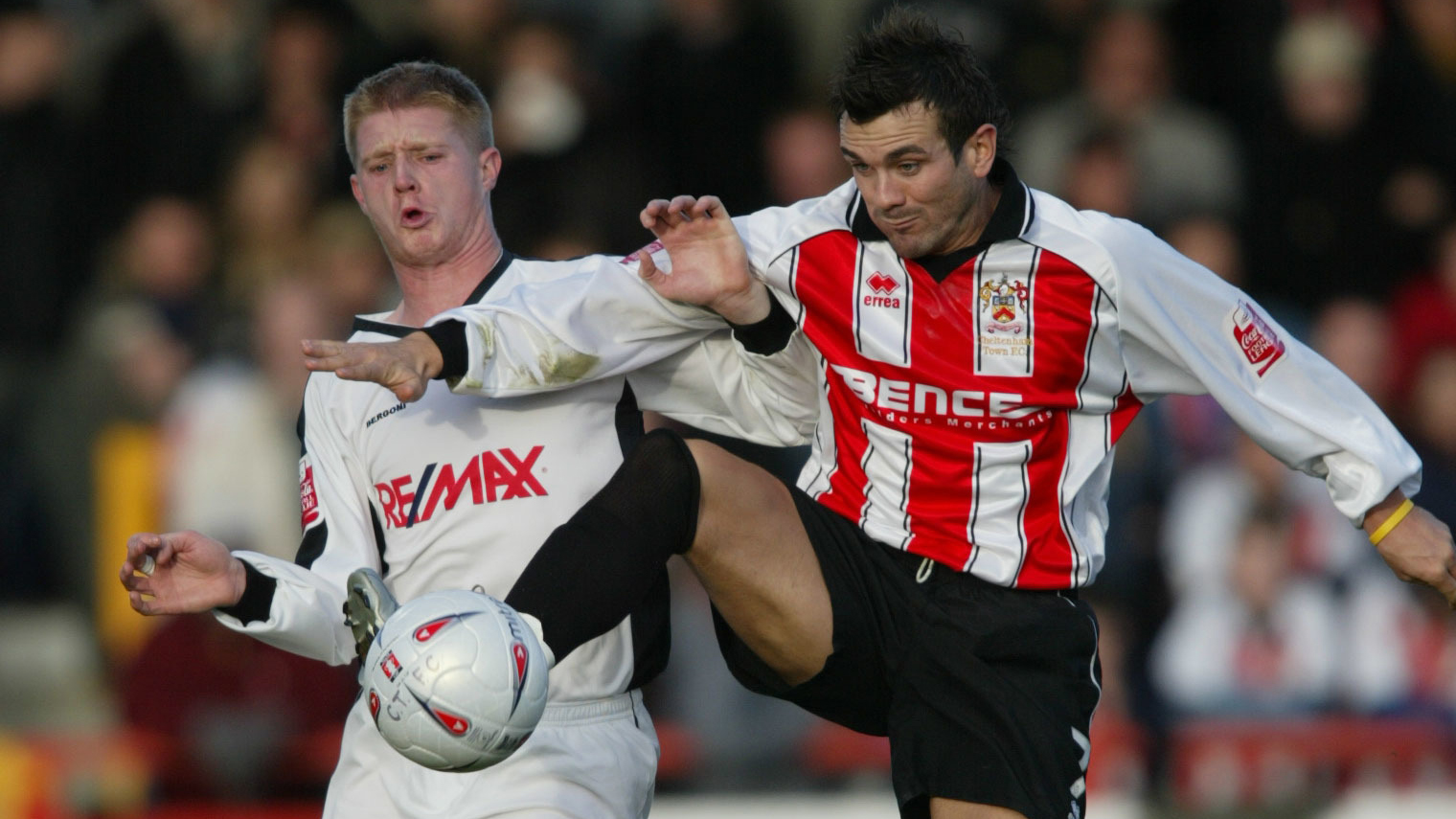 A point picked up at Grimsby was followed by exiting the LDV Vans Trophy courtesy of Wycombe, but another big moment was to come against Bristol Rovers. And it took a big man to step up to the plate.
"It was the last minute and I got brought down at the far end of the ground," said Trundle. "I took the penalty and the keeper saved it, and I just had my head in my hands. Then I heard another roar from the crowd, and the ref said the keeper had come off his line.
"I think someone else went for the ball, it might have been Robbo, but I knew I wouldn't miss it and I wanted the responsibility to get that goal. I was the penalty taker, and that was a great feeling."
A big goal, a big win - another of those results that seemed to epitomise the never-say-die attitude engrained into Jackett's players.
"We had some big moments - Trunds scored a retaken penalty in the last minute against Bristol Rovers," says Forbes. "There were big wins against Leyton Orient and Mansfield too.
"I was lucky to play for some great clubs, but that squad at Swansea and the one I had at Luton; we were a bunch of mates and you would do what was required to help your mates and the team.
"That was shown on the pitch, there were late goals, goals under the lights at the Vetch. Those moments came at the right time.
"I can remember Tommy Mooney, who I knew, coming down with Oxford to the Vetch on a Friday night and being under the stand in that narrow tunnel with the sound of people stamping on the boards above. He turned to me and said: 'Forbesy, is it always like this on a Friday night?'
"He'd played in the Premier League, so it showed the impact the place could have.
"I told him it was that way most of the time, but it just showed teams had lost before they'd gone on the pitch.
"The Vetch could be so horribly intimidating, and I don't know if the fans appreciated the effect they were having.
"We had a confidence and arrogance about us, the fans believed in us and we would look at any game under the lights at the Vetch as a win."
The Vetch was proving its worth at just the right time.
But there were plenty more special nights to remember at the grand, old venue as the season wore on.