Wasiri Williams delighted to be back after injury frustration
28th September 2022
Academy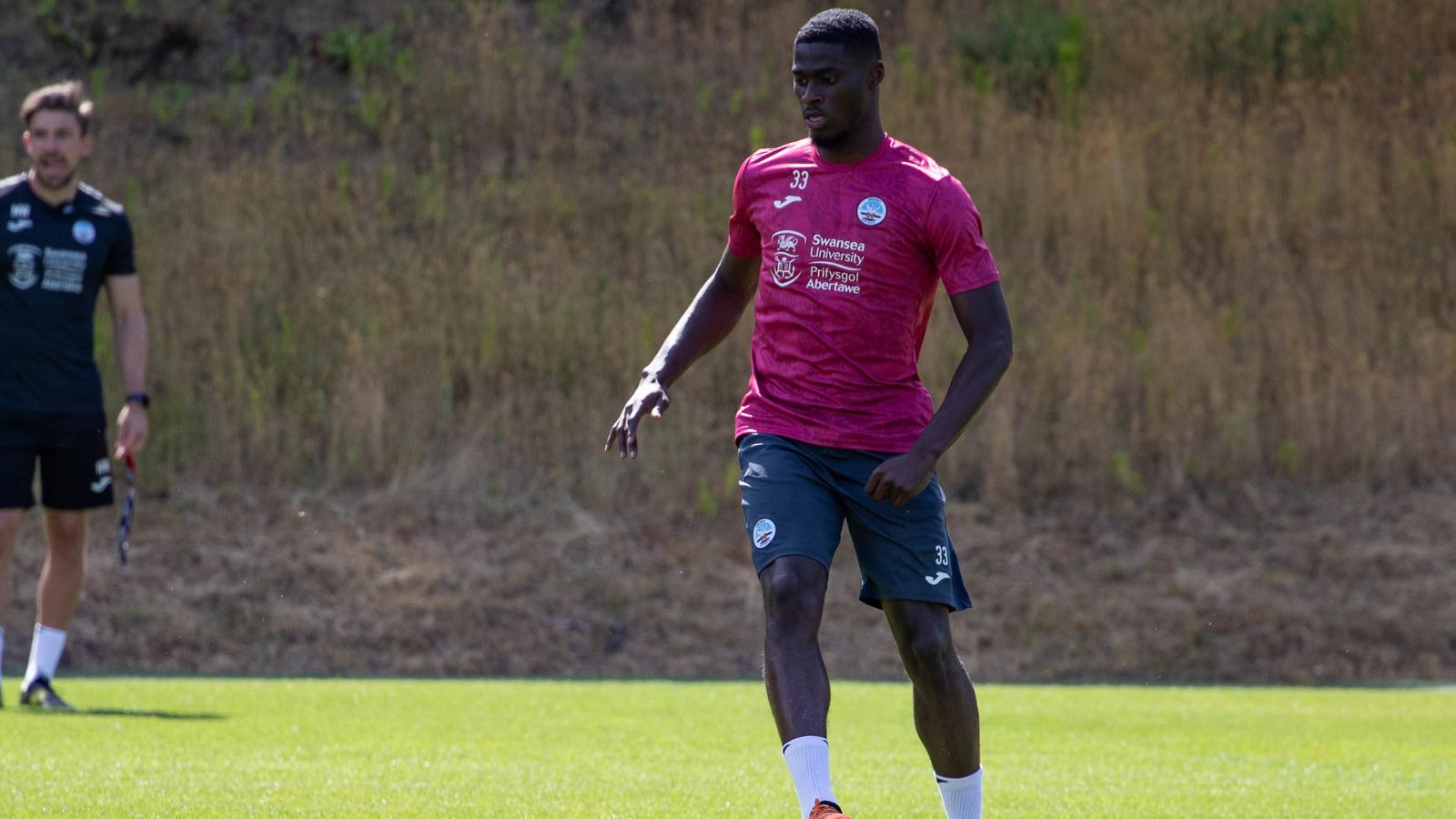 Wasiri Williams was delighted to have put eight weeks of injury frustration behind him after finally making his debut for Swansea City Under-21s.
The 22-year-old returned to action in Tuesday's defeat at Bristol City in the Professional Development League, featuring for 60 minutes. 
It has been a challenging time for the former Braintree Town defender, who suffered an ankle injury not long after signing for the Swans, but he is happy to be fit again and is ready to show what he can do.
"It was good to finally be out there and experience our playing philosophy in real time for the first time," he said.
"Going forward, I hope this proves to be a good starting point for me. Experiencing the way we play, it'll help me set my sights on future opportunities because individually I know my performances can always get better.
"As a group we started slow, which is something we need to work on. But, for the rest of the game, the boys were unreal.
"We followed the philosophy that the club and coaches want us to follow. I won't say I'm super proud but there were definitely some good moments in the game that we can bring forward for the season.
Whilst in recovery, Williams has been working closely with the Swansea City AFC Foundation in the local community, as well as diligently going through his rehabilitation with the medical staff.
"The staff have been unreal, (lead athletic physical development coach) Aden King, (physio) Jordan Beech and the coaches have been amazing," he added.
"They really help you day-by-day, especially the tough days when you can get frustrated.
"They really helped me to get ready for this game, and made sure I was ready to play and I'm looking forward to the rest of the season."