Wasiri Williams | This result will not get us down
28th November 2022
Academy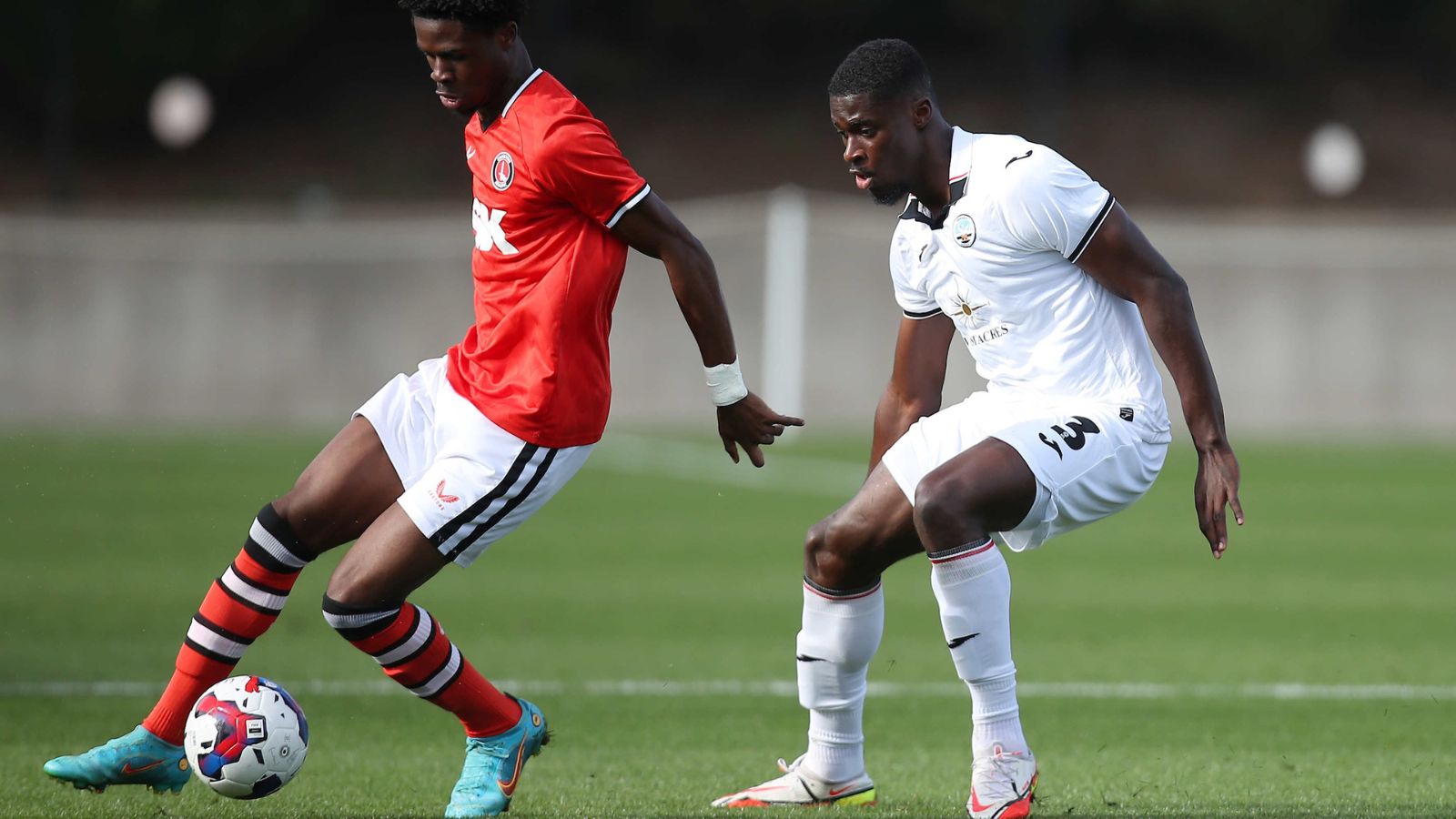 Wasiri Williams has urged Swansea City Under-21s to keep their chins up and quickly bounce back from their defeat to Arsenal in the Premier League Cup.
A first-half double from Catalin Cirjan and further strikes from Nathan Butler-Oyedeji and Charles Sagoe Jr gave the Gunners a 4-0 lead going into the break.
Corey Hurford got himself onto the scoresheet for the home side but his strike would only be a consolation for the Swans.
Coaches Jon Grey and Anthony Wright have seen their side put together an excellent run of form over the last couple of months.
And Williams, who returned to action following a three-game suspension for a red card against Reading, feels they are more than capable of responding in the right way to defeat.
"All the boys in the dressing room know that it wasn't necessarily our day, but we know that we are a good footballing team, it hasn't put us down or anything so we'll definitely push on for the next game," said Williams.
"It was a game where we showed our style of play and we definitely implemented that in a good way throughout the game, but it was also a game where it showed the standards.
"Our individual mistakes were punished, we played some good football, but the game showed what the standards are and as a group I don't think we met them.
"It shows the levels needed, in the first half we had enough chances to be winning the game and unfortunately we didn't take them, but as soon as they had chances they took them straight away.
"The coaches have always been saying that with the way we play we are due to get a big win and hopefully that will come soon.
"It was good for me to be back out there from a personal point of view. It was quite silly of me to get myself the red card, but now that I'm back it's time for me to just kick on and continue to work hard now."