Academy pre-season fixtures confirmed
14th July 2021
Academy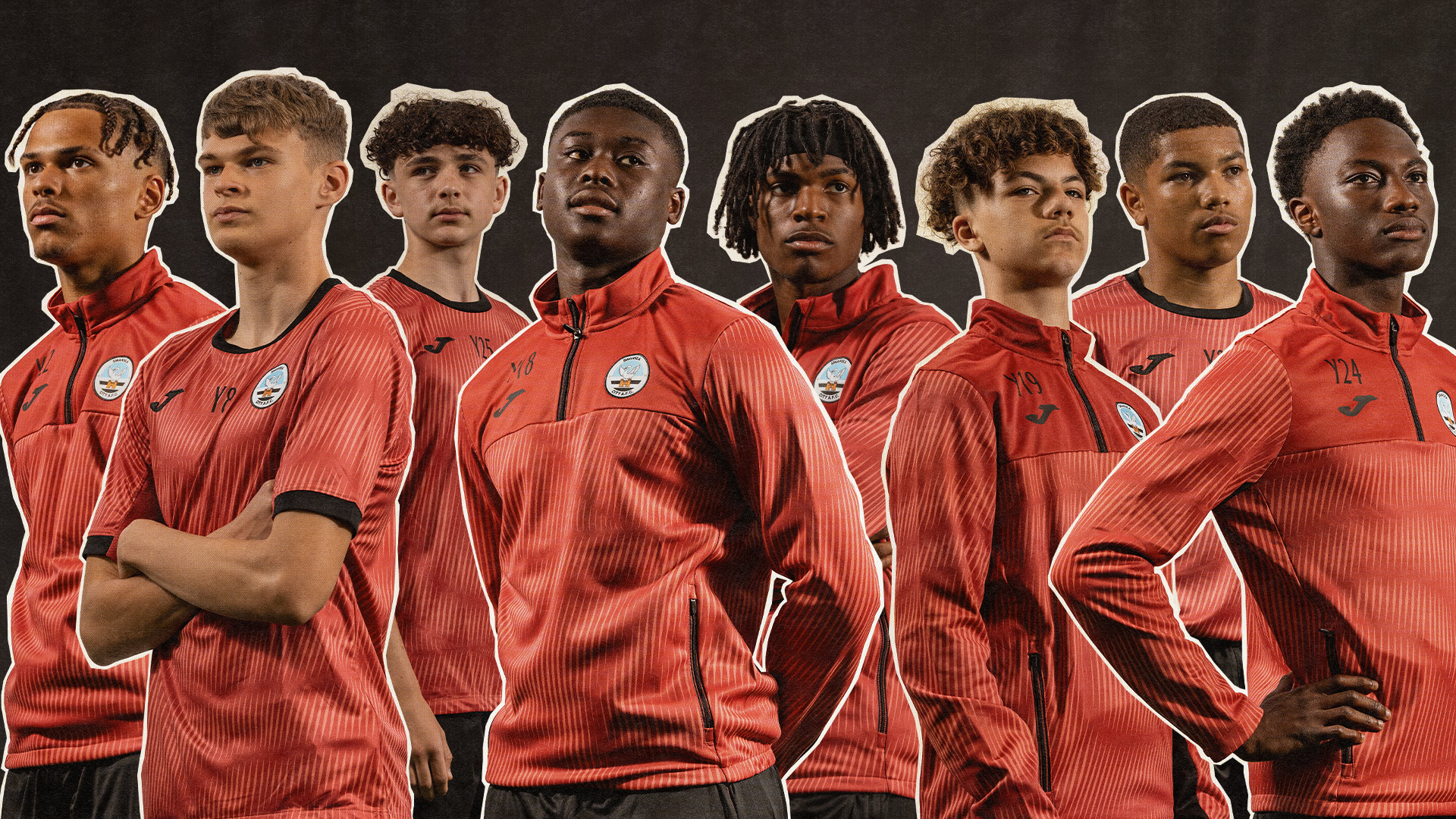 Swansea City's academy sides have confirmed their pre-season schedules ahead of the 2021-22 season.
Kris O'Leary and Byron Anthony are preparing for their first full seasons in charge of the under-23s and under-18s respectively, with players having recently returned to training.
The under-23s will play their first friendly away at Trefelin on Tuesday, July 20 (6.30pm) before hosting Barry Town the following Saturday at 5.30pm.
They will then entertain Larkhall on July 27 (7.30pm), before heading on their travels once more to take on Weston Super Mare at 3pm on Saturday, July 31 (3pm).
The development side will round off their pre-season schedule with home games against Bath and AG Academy on Tuesday, August 3 (7.30pm) and Saturday, August 7 (3pm) respectively.
The under-18s visit Merthyr Saints on July 20 (6.30pm) before hosting Newport County on July 24 (12pm).
They face Ynysygerwn the following Monday (7pm) at Llandarcy Academy of Sport before Bristol Rovers visit Landore on July 31 (12pm).
And Anthony's side will finish their schedule with away games against West Brom on August 3 (1.30pm) and Merthyr Town on August 7 (3pm).
Swansea City Under-23s pre-season fixtures
Tuesday, July 20 – Trefelin (a) – 6.30pm
Saturday, July 24 – Barry Town (h) – 5.30pm
Tuesday, July 27 – Larkhall (h) – 7.30pm
Saturday, July 31 – Weston Super Mare (a) – 3pm
Tuesday, August 3 – Bath (h) – 7.30pm
Saturday, August 7 – AG Academy (h) – 3pm
Swansea City Under-18s pre-season fixtures
Tuesday, July 20 – Merthyr Saints (a) – 6.30pm
Saturday, July 24 – Newport County (h) – 12pm
Monday, July 26 – Ynysygerwn (a) – 7pm
Saturday, July 31 – Bristol Rovers (h) – 12pm
Tuesday, August 3 – West Brom (a) – 1.30pm
Saturday, August 7 – Merthyr Town (a) – 3pm