Alicia Powe | Swansea City Ladies driven to title by 2019 disappointment
24th May 2020
Women
Captain Alicia Powe has revealed how the disappointment of missing out on silverware in 2019 drove Swansea City Ladies on to their Welsh Premier Women's League success in 2020.
The Swans were named as champions after the season was curtailed by the Football Association of Wales as a result of the ongoing coronavirus pandemic.
Ian Owen's side only dropped two points all season in the Welsh top-flight, ending the campaign with a proud unbeaten record.
Powe believes a factor in the side's impressive performances was the hunger of wanting to bounce back, following on from last season's disappointment of narrowly missing out on a trophy.
"Last season was disappointing coming so close to silverware, this hurt all the players and staff but is a feeling that drives you to become bigger and better," said Powe, who has recently found herself helping the fight against the Coronavirus pandemic in her role as a qualified nurse at Morriston Hospital.
"This year we were determined not to repeat what had happened in the past and worked harder than before.
"We focused on what we needed to improve on and going unbeaten in the league really showed the desire this squad has to go further.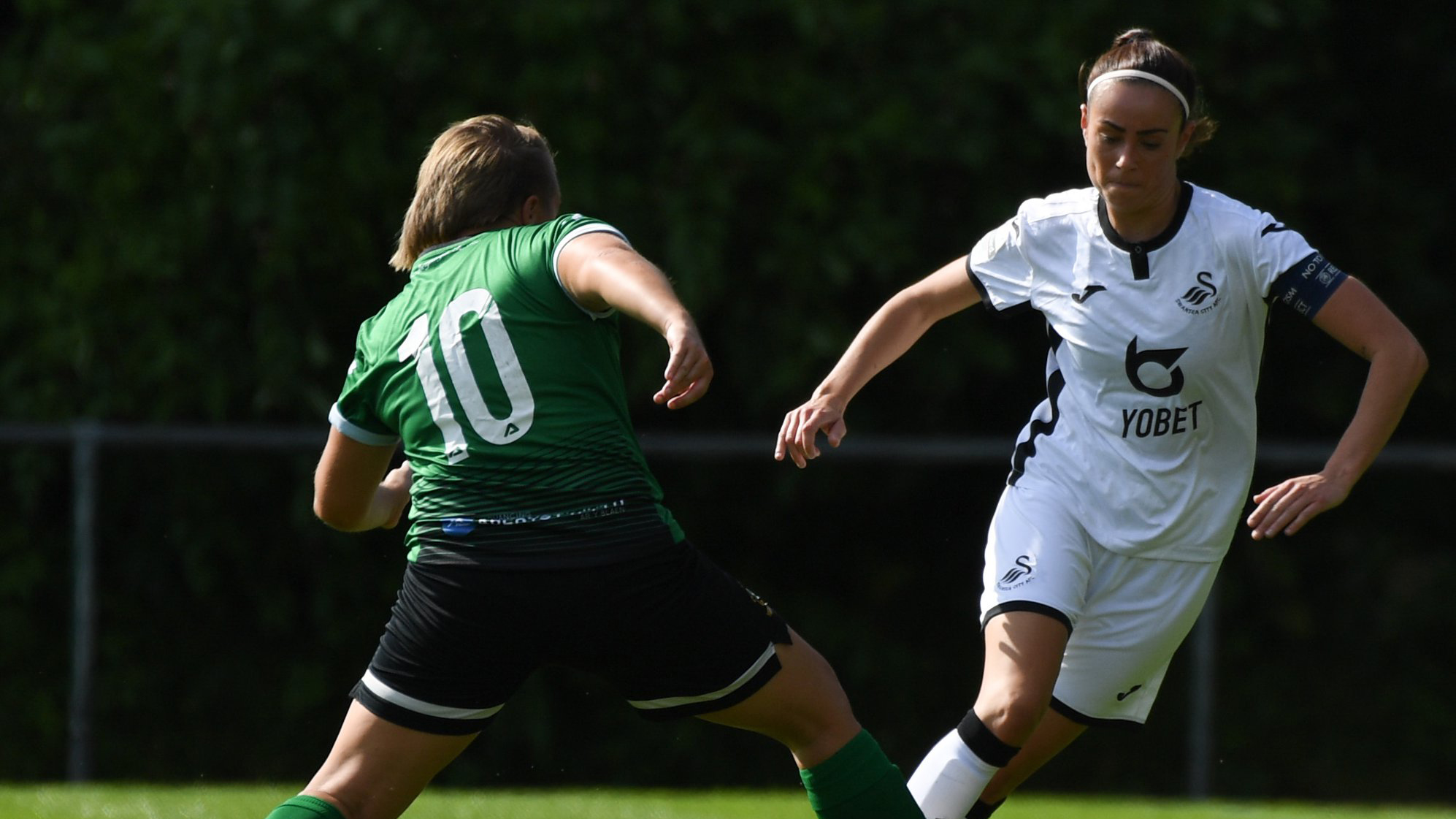 "I was at work when it was announced we had been named league champions and everyone at the club has worked so hard this season and being crowned champions is a great reward for all our efforts.
"This year has been great for us as a club. Team morale has been high since day one and this has shown on and off the pitch.
"It's a fantastic feeling to know that all the hard work and commitment from the squad has paid off and we can now use this experience going forward."
And Powe highlighted two fixtures as being particularly key in the success of Ian Owen's side.
"I think there were two pivotal games during this season, the first being against Cardiff Met away," she adds.
"I was absent for that game due to work commitments but followed the updates on Twitter.
"I was extremely proud of the team beating the current league holders away from home, Emma (Beynon) led the girls fantastically to victory and that really set us up for a great season.
"The second game was versus Cardiff City at home, when we beat them 2-0. I think this game showed that we wanted to keep pushing ourselves and get results in every fixture, it didn't matter who it was against."
On the journey to winning the WPWL title, the Swansea defence remained strong throughout and only leaked one goal in 11 games.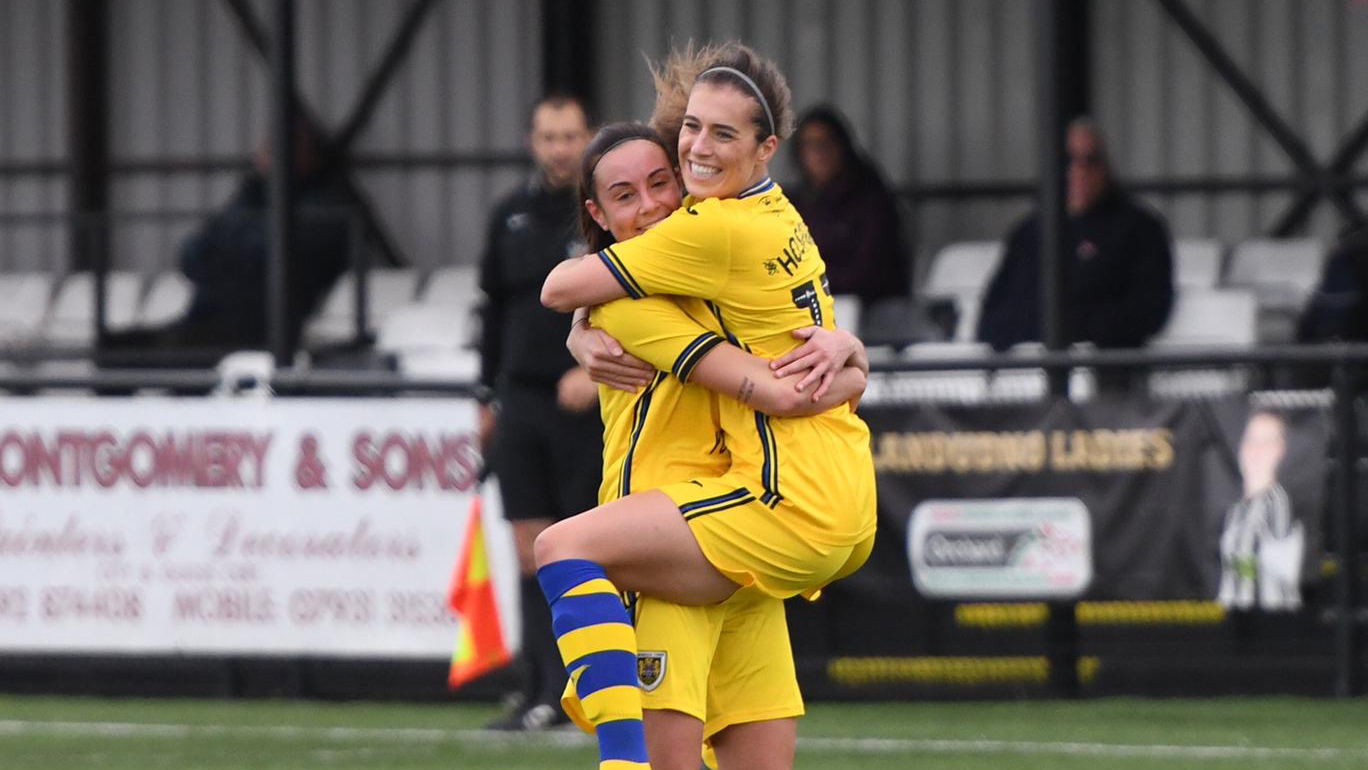 And Powe applauded the performances of the likes of Shaunna Jenkins – who recently left the club - and summer signing Deanna Lewis.
"The bond this year between defensive players has been incredible," said Powe.
"For myself, playing alongside Shaunna Jenkins has been an honour, she is a fantastic player and has had so much experience when you consider how young she is.
"Also, the new addition of goalkeeper Deanna Lewis has been pivotal in our defensive record. 
"We showed a consistency in performances, not only defensively but everywhere on the pitch.
"Everyone within the squad has contributed this year, from players to staff, which is key if you want to be successful."
One of the rewards for the Swans' title success is qualification for the UEFA Women's Champions League, which the club last featured in during the 2017-18 season.
And Powe is relishing the challenge of playing against Europe's elite.
"With regards to the Champions League, it's always an honour to play in this competition," she added.
"We know the standard is very high, but we all crave that challenge and have experienced players within the squad who have been involved in this competition multiple times.
"The target is to pick up where we left off, train hard, focus and prepare for the next chapter within our football careers."