Archive | King Curt recalls famous Deepdale day
2nd May 2020
Club
Today marks 39 years since Swansea City secured promotion to the top-flight for the first time with victory over Preston at Deepdale on May 2, 1981.
From our archives, we revisit an interview with club legend Alan Curtis from January 2019, in which he shared his memories of that incredible day.
Alan Curtis' status as one of Swansea City;s greatest servants has long been assured and he enjoyed innumerable wonderful moments as a Swansea player, but perhaps none so treasured as one May day in Lancashire in 1981.
John Toshack's side headed to face Preston on May 2 of that year knowing victory would ensure they claimed the third and final Second Division promotion spot.
The completion of a remarkable rise from the bottom tier to the top was within tantalising reach, and there were more than 10,000 travelling Jacks who made the journey to the north west.
The images of that afternoon are forever ingrained in Swans folklore.
That iconic blue away kit, the warm spring sunshine beating down, and goals from Leighton James, Tommy Craig and Jeremy Charles sealing a 3-1 win and prompting delirious celebrations among players, staff and supporters.
"It is still as vivid as ever," says Curtis as he reflects on that famous victory.
"It was 38 years ago, which is quite scary in itself, but I remember just about everything about the whole weekend.
"We travelled up on the Friday and I think we took about 10,000 fans, although I am sure I have spoken to about 20,000 who said that they were there.
"I remember Bill Shankly was there, Gareth Edwards and Mike England too. You had these people there who were prominent Welsh sporting figures so it became more than a game.
"We were a club on a mission to get the top flight."
A midweek draw against Luton had set up the final day scenario. Win and Swansea were up, fail to triumph and Howard Kendall's Blackburn would be waiting in the wings to capitalise in their final game at Bristol Rovers.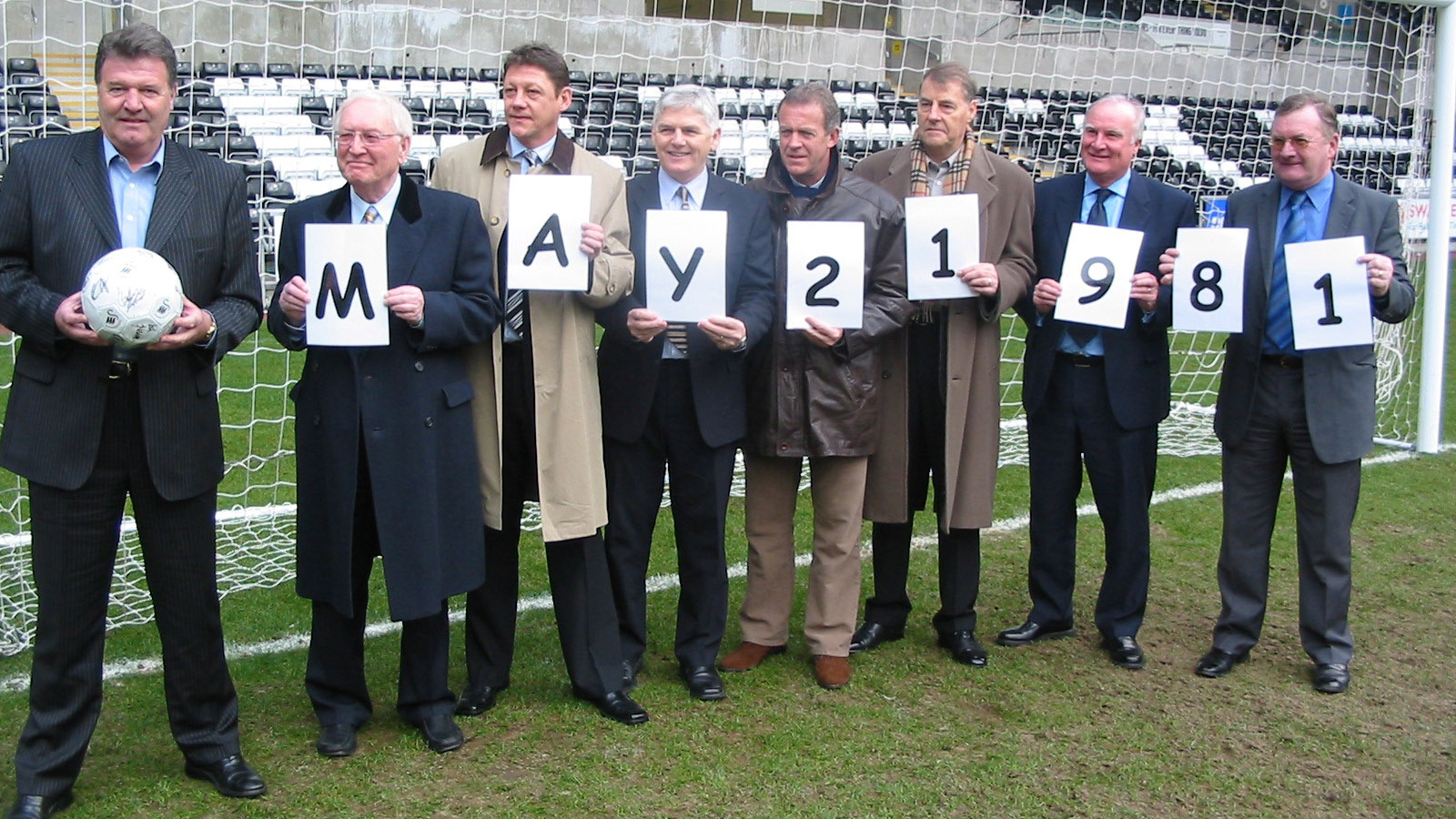 Inevitably there were nerves, it was arguably Swansea's biggest game since the FA Cup semi-final against the same opposition in 1964.
But some wise words from player-manager Toshack and his Anfield mentor set the tone.
"We were disappointed after the Luton game because had we won we would have been that much closer," says Curtis.
"But in some ways it was better to know that if we won there was no coming back from that.
"You could sense how big it was, if you were in the street or went out to buy a paper there were people wishing you the best.
"Preston had beaten us in the semi-final of the FA Cup years previously and it had been a bitter pill for people to take and it added an extra incentive to right the wrongs, win the game and get to the First Division.
"When we were up north Bill Shankly would invariably come to the hotel and he did a lot of team talks.
"Tosh would give the main talks and then Shankly would speak to us as individuals and collectively and I remember him telling us how important it was with all the people that were there that we did not let them down.
"We knew that but, when someone like Bill Shankly reinforces that, it gave it a bit extra and it was always great to have him around."
Swansea could not have wished for a better opening 45 minutes, opening up a 2-0 lead thanks to a wonderful strike from James and Craig's finish.
Curtis was involved in the lead up to the opener, although he acknowledges all the credit belonged to Wales winger James.
"All I did was pass the ball to Leighton," he says with a chuckle.
"He was always capable of that, Leighton did it all that campaign and he curled in a wonderful goal and it settled us down.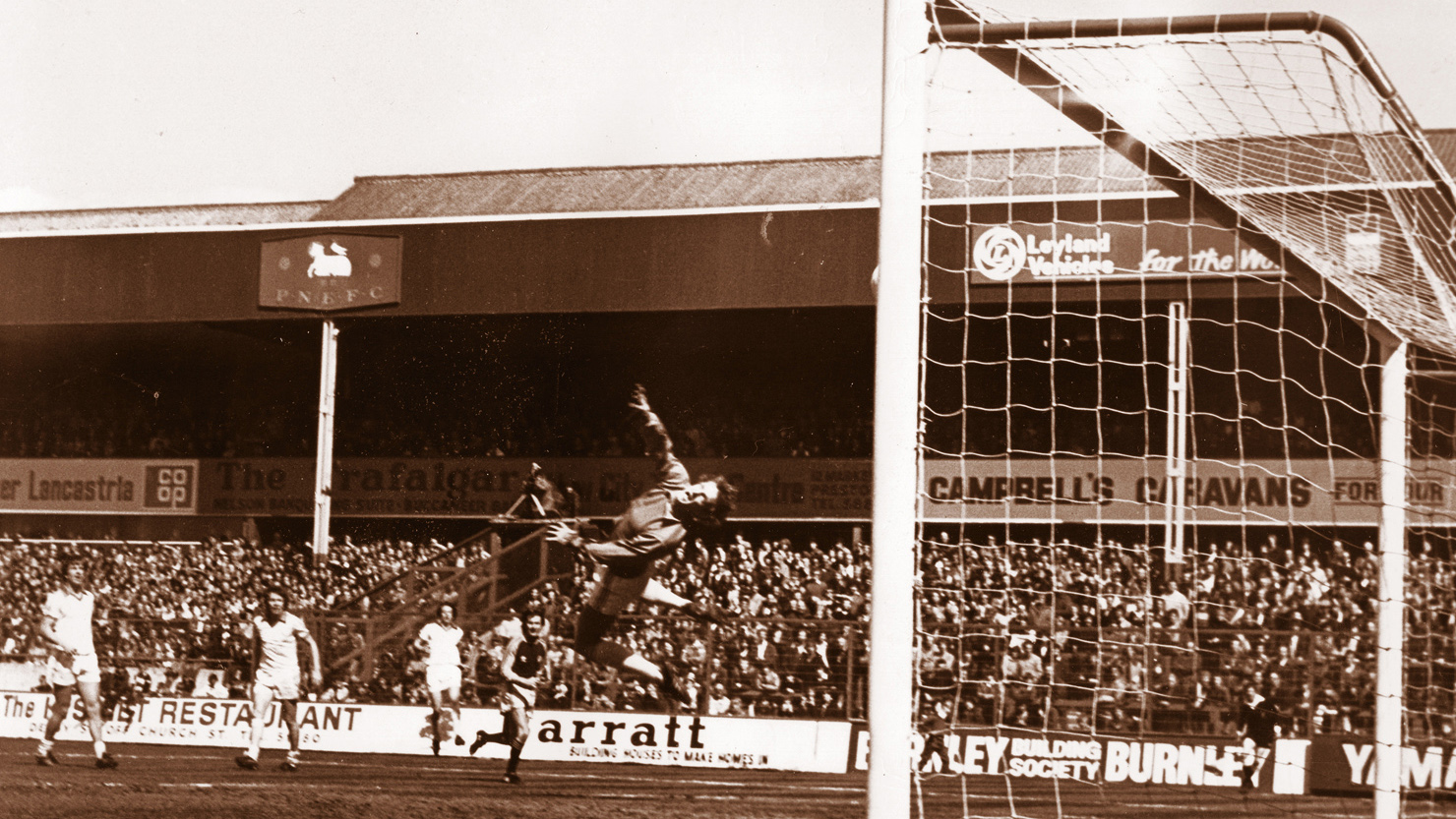 "From there until half-time we played some really good stuff, had a stranglehold on the game and we got the second goal."
Not that it could ever be straightforward for Swansea City.
Preston, themselves battling the drop, hit back through Alex Bruce and threw the kitchen sink at the Swans as time ticked down and the thousands of away fans watched on in agony.
But they were able to enjoy the final moments when Curtis led a break-out which ended with Robbie James setting up Charles to blast home the clinching goal with his left foot.
"We always knew they would come back into the game," adds Curtis.
"They pulled one back and they put so much pressure on us and had all sorts of chances.
"I remember they had a big centre-half Mick Baxter, and he had a header that I was sure had gone through the net because it looked as if it had gone in.
"But that geed us up a bit, I made the break down the right and had been a bit lucky getting through a couple of tackles and passing to Robbie.
"Unusually for him he lost control a bit, but was strong enough to reclaim it and pass it to Jeremy.
"I am sure we all shouted at him to smash it into the stands and waste a bit of time because it was on his left foot, but he never listened to us anyway and he smacked it into the net and it was a lovely feeling those last few minutes as we knew it was game over."
The job was done, Swansea City were a First Division club and Shankly would acclaim Toshack as the "manager of the century".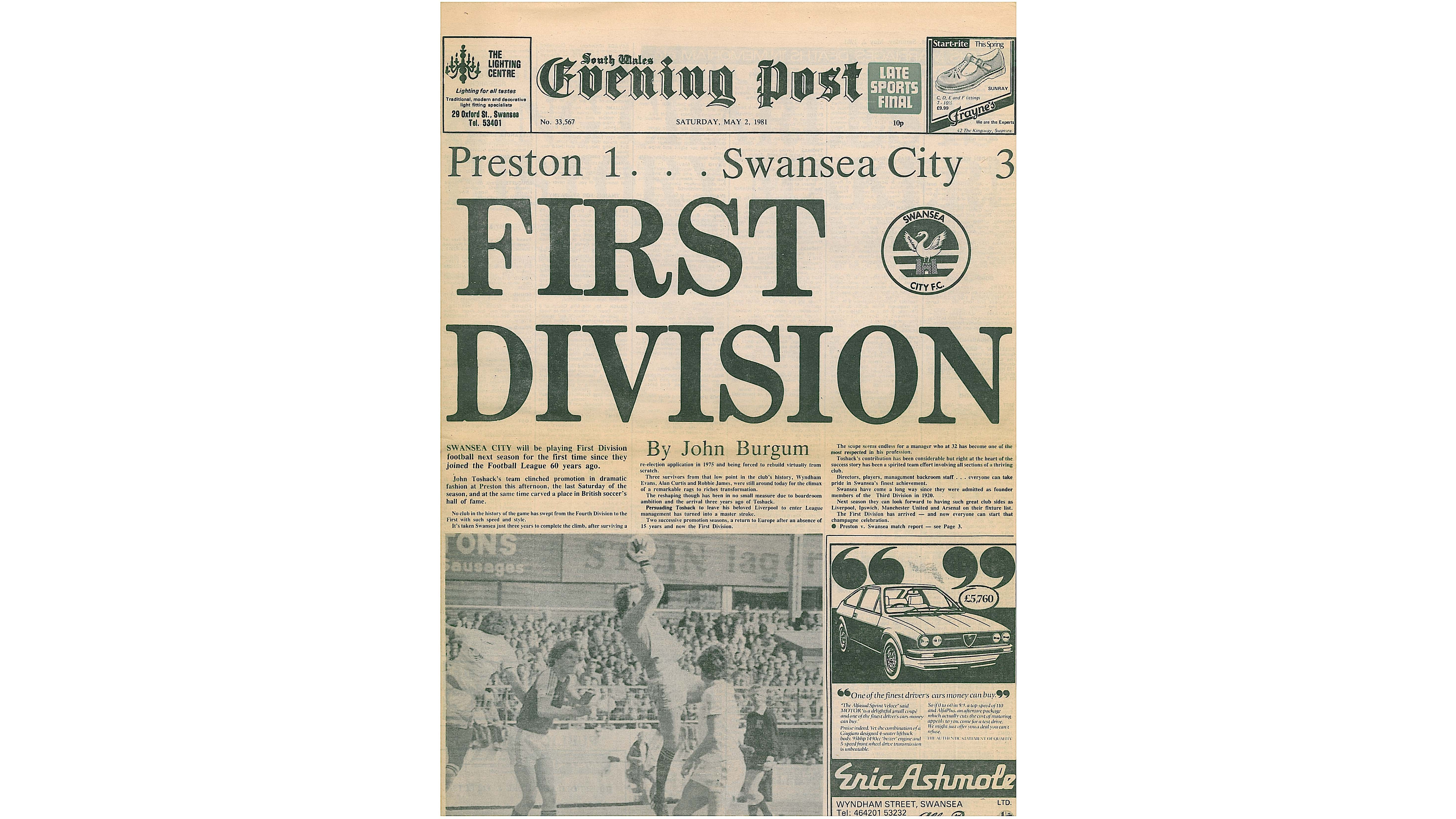 It was a special day, marked by some special celebrations that went on long, long into the night.
"The emotions are a mixture of everything," says Curtis.
"We all knew each other, six or seven were local lads who had grown up together, and there was a real tight atmosphere and you can imagine the joy for us, the club and the supporters – those who travelled and those back home.
"The celebrations went on for days. Believe it or not, by the time we left the ground we went to the Holiday Inn in Liverpool for some reason and all the Liverpool players were there.
"I remember seeing Kenny Dalglish and Graeme Souness and Tosh was loving it, but we were desperate to come back to Swansea.
"By the time we got back it was the early hours of the morning but there were still a few hundred fans there to welcome us.
"It shows how relaxed things were then because we had been having some champagne and beer going back, and then we all went down the Bay View just down the road and we stayed there until eight or nine in the morning.
"You get home and then you have a phone call from Tosh saying we have to meet at The Vetch at noon   because we are going to Cardiff to record a BBC Wales programme on our promotion.
"The majority of the boys are there, but if you look at it there is no Wyndham Evans or Nigel Stevenson because they were still in the pub and I think the first they knew about it was when it came on screen.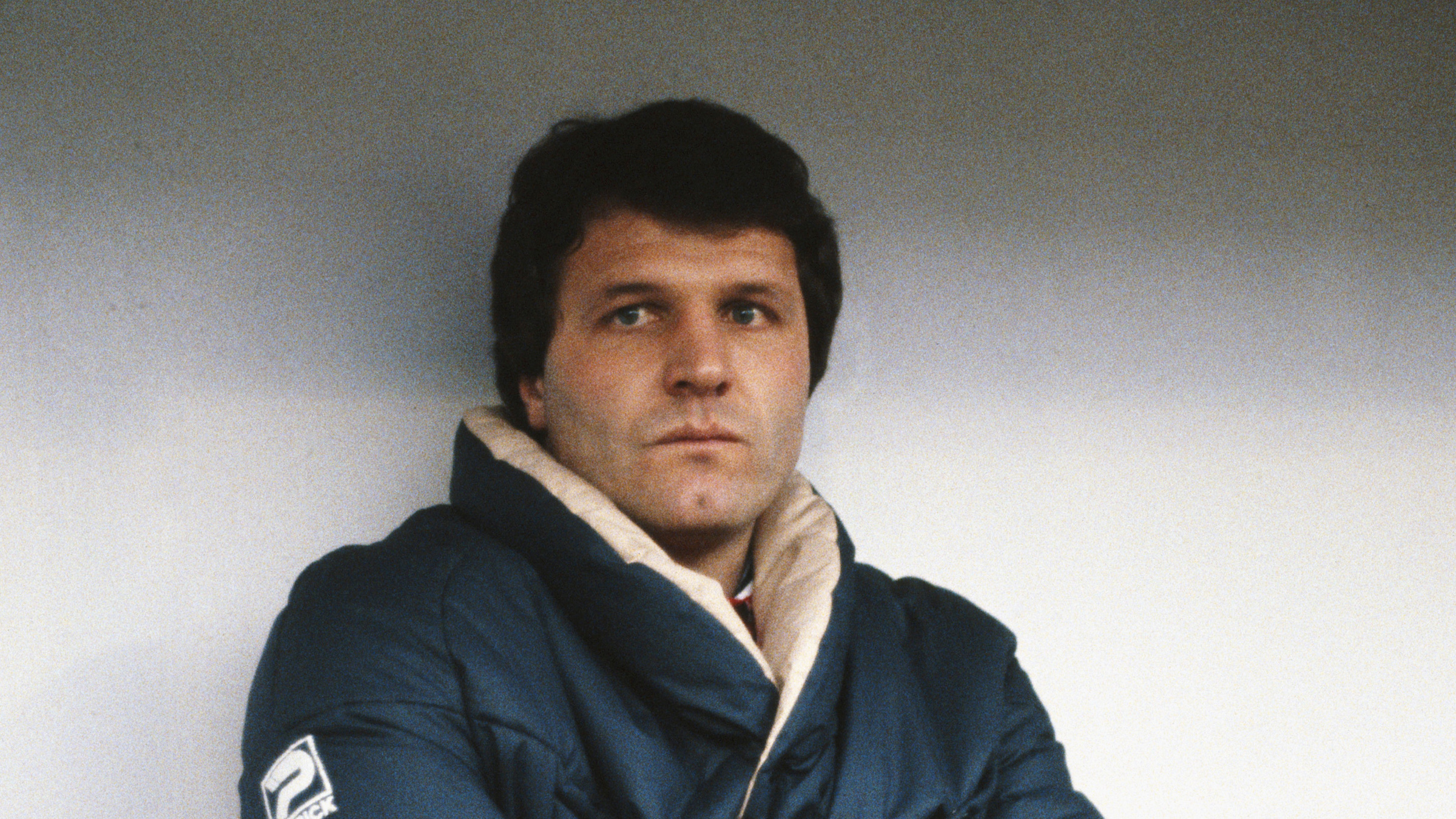 "We came back on the Sunday and carried on the celebrating. We had a Welsh Cup final against Hereford on the Monday but there must have been enough left in the legs because we managed to win that 1-0!
"It was fantastic as players but we shared all that joy with the city and the supporters."
Deepdale is a very different ground these days and Curtis has been back there more than once since that May day.
But it is a stadium that will always evoke old emotions and memories.
"All the stadiums have changed but there is definitely a bit of reflection when I go there; in the back of the mind is the fact that this is the place where I had one of the best moments of my entire career."
Swansea City team v Preston, May 2 1981: Dave Stewart, Wyndham Evans, Dzemal Hadziabdic, Neil Robinson, Nigel Stephenson, Dudley Lewis, Alan Curtis, Robbie James, Leighton James, Jeremy Charles, Tommy Craig.