Ben Hamer relishes first Swans appearance
26th August 2021
First team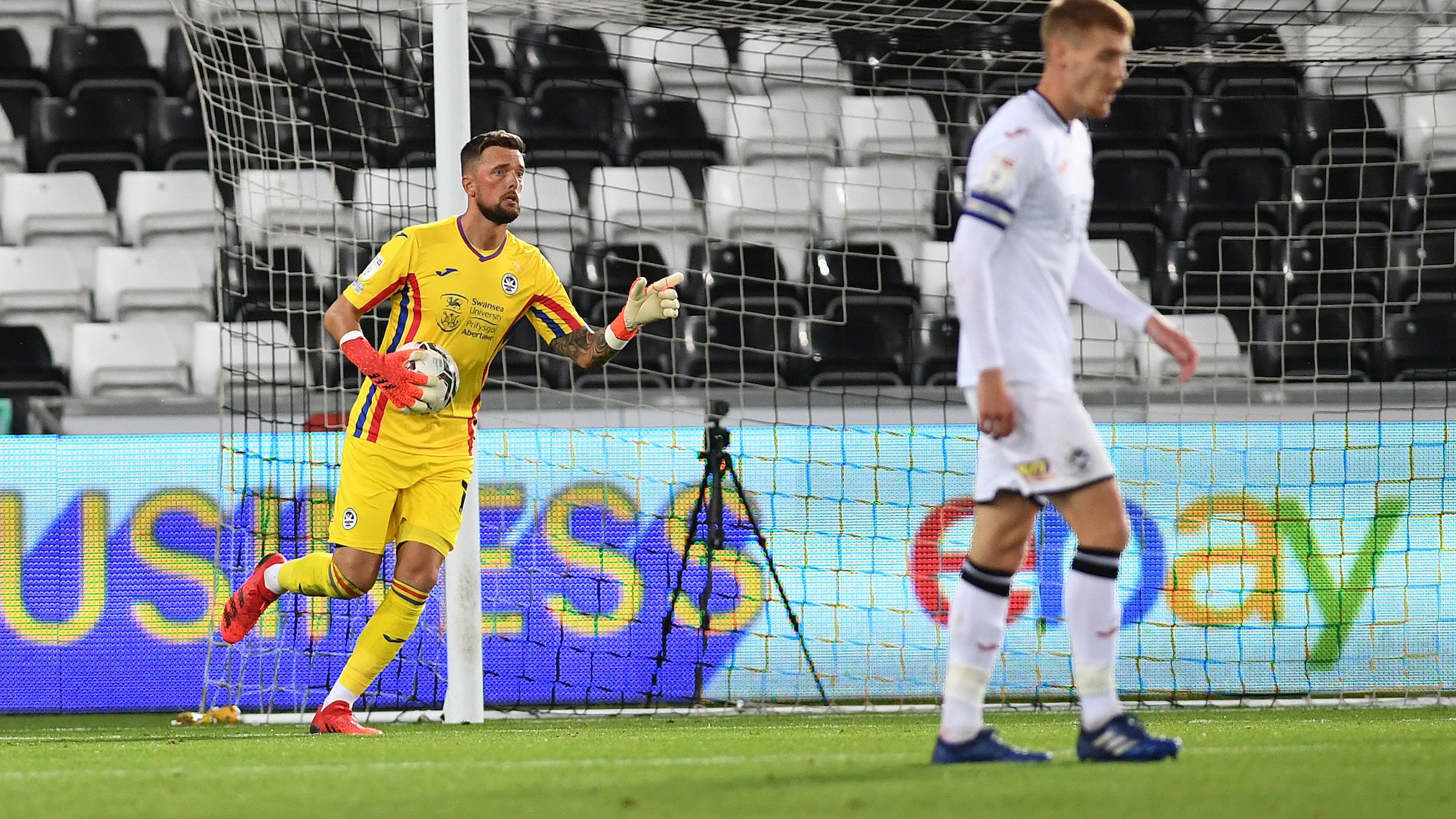 Ben Hamer was glad to finally get his Swansea City debut under his belt in the Carabao Cup win over Plymouth.
Head coach Russell Martin handed the keeper his first competitive outing for the Swans since his arrival from Huddersfield in January, with Hamer having had to wait patiently behind the likes of Freddie Woodman and Steven Benda.
A positive Covid test during pre-season hindered his chances to a starting role from the outset of the season, but he was glad to bank some minutes for the Swans.
"Yeah, it's only been eight months, hasn't it?" joked Hamer. "It felt nice, to be fair. I think it's the longest I've ever gone after signing for a team where I've not played, so it was actually really nice to get on the turf.
"There's always a bit of frustration with sitting on the bench, but someone's got to do it.
"Last year Freddie [Woodman] did really well, and this year Steven has started and he's done really well playing the way the gaffer has asked us to play from the back.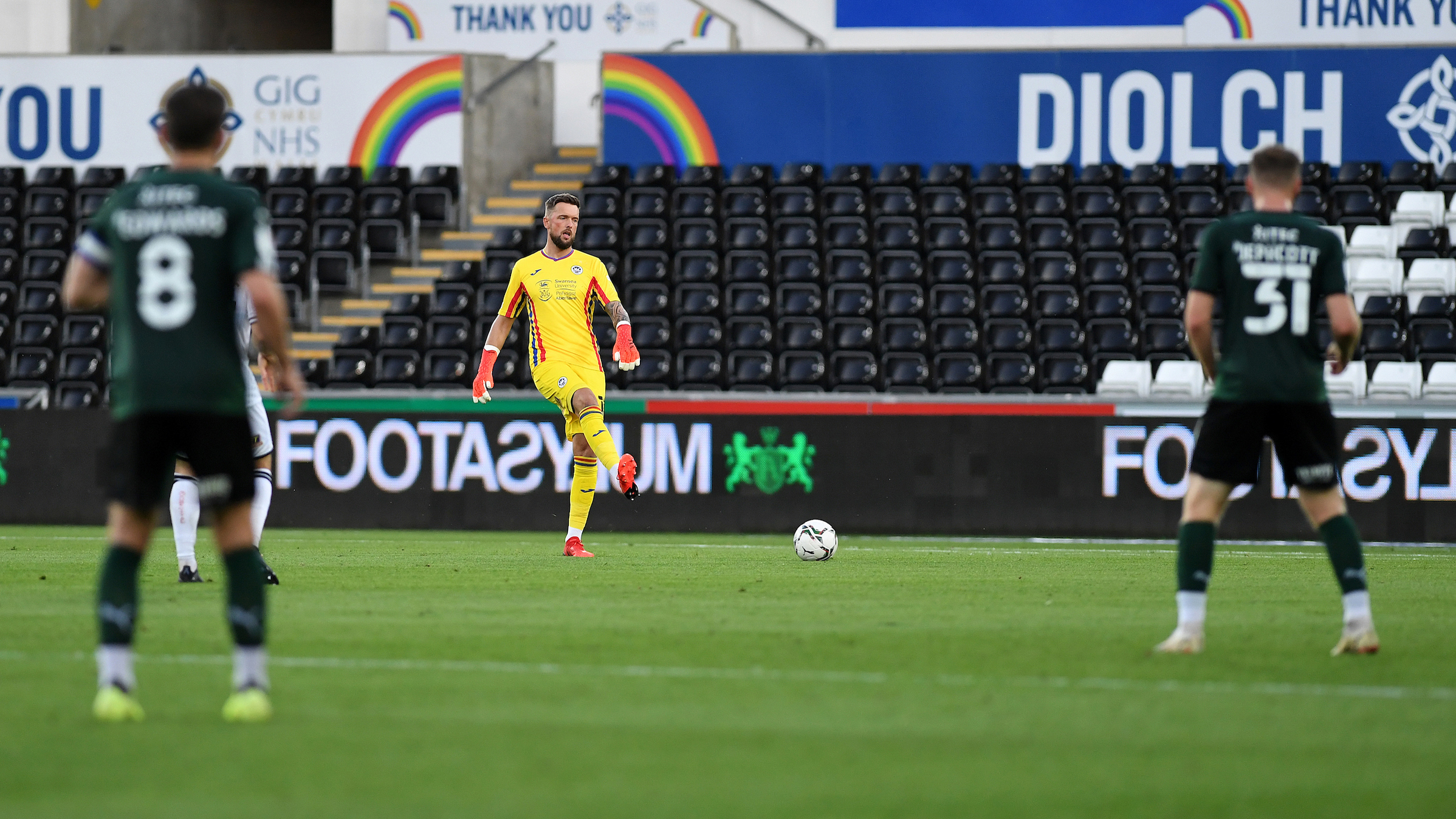 "It was easier for me in this game because I didn't really get pressed by the strikers, whereas, in the Championship games, we've seen a lot of pressing which has put Steve under a lot of pressure, but I think he's dealt with it really well.
"It was nice to get out there, and to finally play a game for Swansea."
For Tuesday night's clash, Martin fielded a much-changed side to the one that had won at Bristol City in the league.
But Hamer believes the back-to-back wins provide a boost to the whole squad ahead of Saturday's clash away to Preston North End.
"Quite a lot of the lads who didn't play last weekend [against Bristol City] played and got a chance to get a run out," added the keeper.
"As long as those boys are doing well, it keeps some pressure on the lads who started on the weekend, and hopefully that can push the squad a little bit. We looked good against Plymouth.
"Getting a game like this is an opportunity for the lads to keep the ball and try and do things with it.
"Like I said, at the end we got the three goals. We made them very tired, and I think that's what we need to do to win more games.
"It's Preston away next; we'll go up there and hopefully the lads can control the game again like we have done the past couple games."