Bucket Collectors raise over £800 for Royal British Legion ahead of Remembrance Day
11th November 2022
Foundation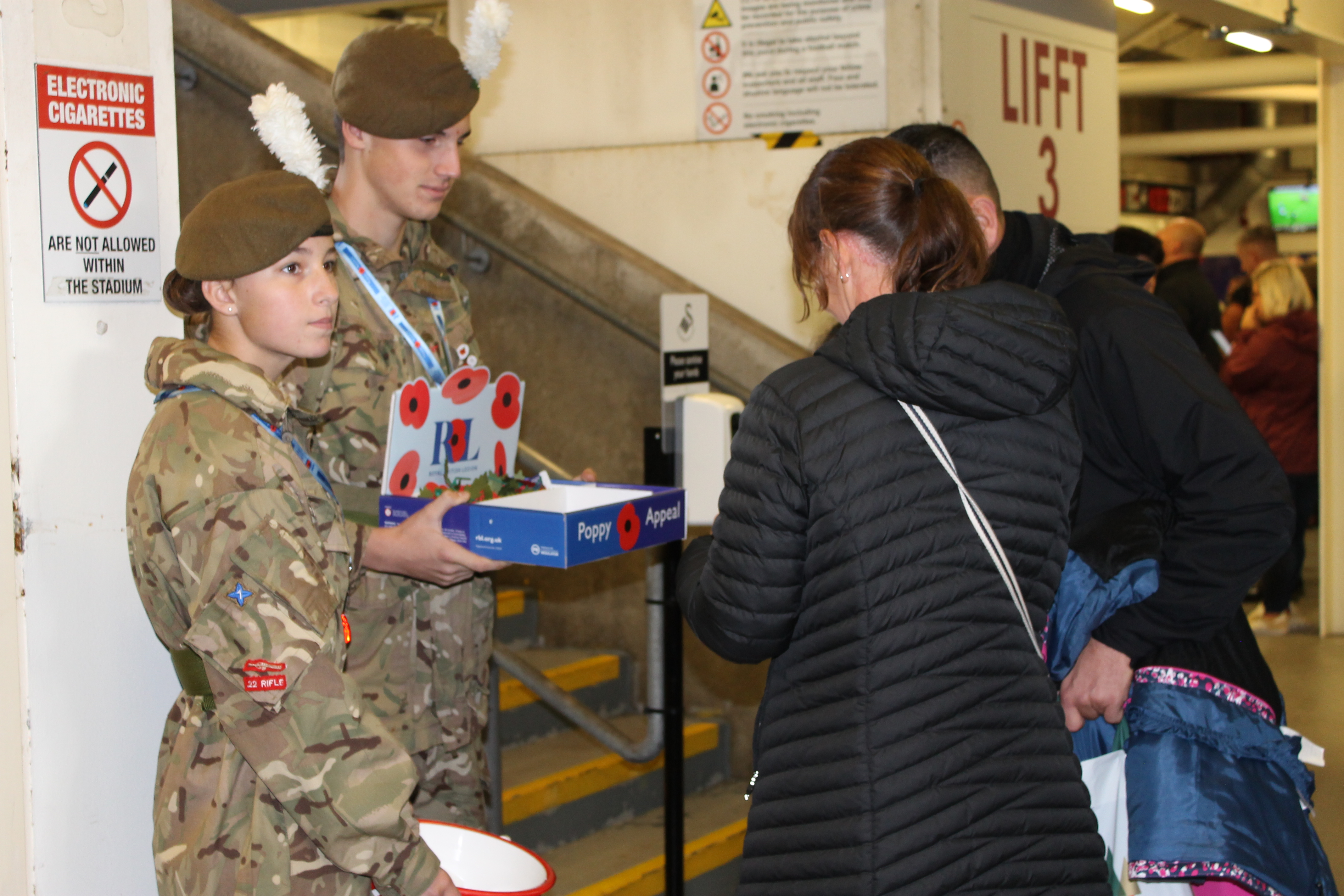 Swansea City AFC Foundation helped raise over £800 for the Royal British Legion, while 100 veterans were provided tickets for Swansea City's Sky Bet Championship fixture against Wigan Athletic.
Veterans from the Foundation's In The Squad project were among those who received free tickets to attend the club's Remembrance fixture.
Veterans from projects such as the Swansea Veterans' Hub, Bulldogs, Adferiad, Poppy Factory, Alabare, Swansea Armed Forces & Veterans' Breakfast Club, Armed Forces Bikers and The British Legion also attended the match.
Bucket collectors at the Swansea.com Stadium collected £829.70 ahead of kick-off, with all donations going to the Royal British Legion.
A number of veterans also joined the club's guard of honour as they welcomed the sides onto the field ahead of a period of silence in memory of those who have served or lost in conflict.
Michael Pugh is part of the Foundation's 'In the Squad' project, and was proud to see the respect paid by supporters to mark the Remembrance period.
"The tributes at Saturday's game were extremely important," he said.
"It was great to see how well everyone in the stadium respected the silence before the game.
"These events are so important to observe, especially as the remaining veterans from the World Wars are diminishing.
"There will have been many young people in attendance who are unaware of the more recent conflicts like the Falklands and the Gulf wars, so it's important that they are all remembered."