Byron Anthony disappointed after U18s defeat
18th September 2021
Under-18s
Swansea City Under-18s manager Byron Anthony was disappointed with his team's performance in their 2-0 defeat to Bristol City in the Professional Development League Cup.
The Swans were defeated in their opening game of the tournament by goals from William Sage and Dylan Lewis.
Anthony felt that a lot of the elements of the game that they have worked on were missing in their performance, but was still feeling optimistic going forward.
"We're a little disappointed. I think we were rushed in possession and we could have controlled possession a little bit more, which isn't like us because in previous games we've been able to control lots of the possession," said Anthony.
"We were a little more cautious behind the ball, so we ended up getting more men behind the ball rather than pressing with the intensity and then in turnover and transition we weren't quite good enough with the ball.
"We needed a little bit more composure in the central areas so if we couldn't play through then we could play around, and if we couldn't do that we'd maintain and circulate and go another way and change it and make Bristol City run - we didn't do that enough.
"There were multiple turnovers which allowed them to feel themselves into the game because we didn't really stamp our authority and dominate the ball."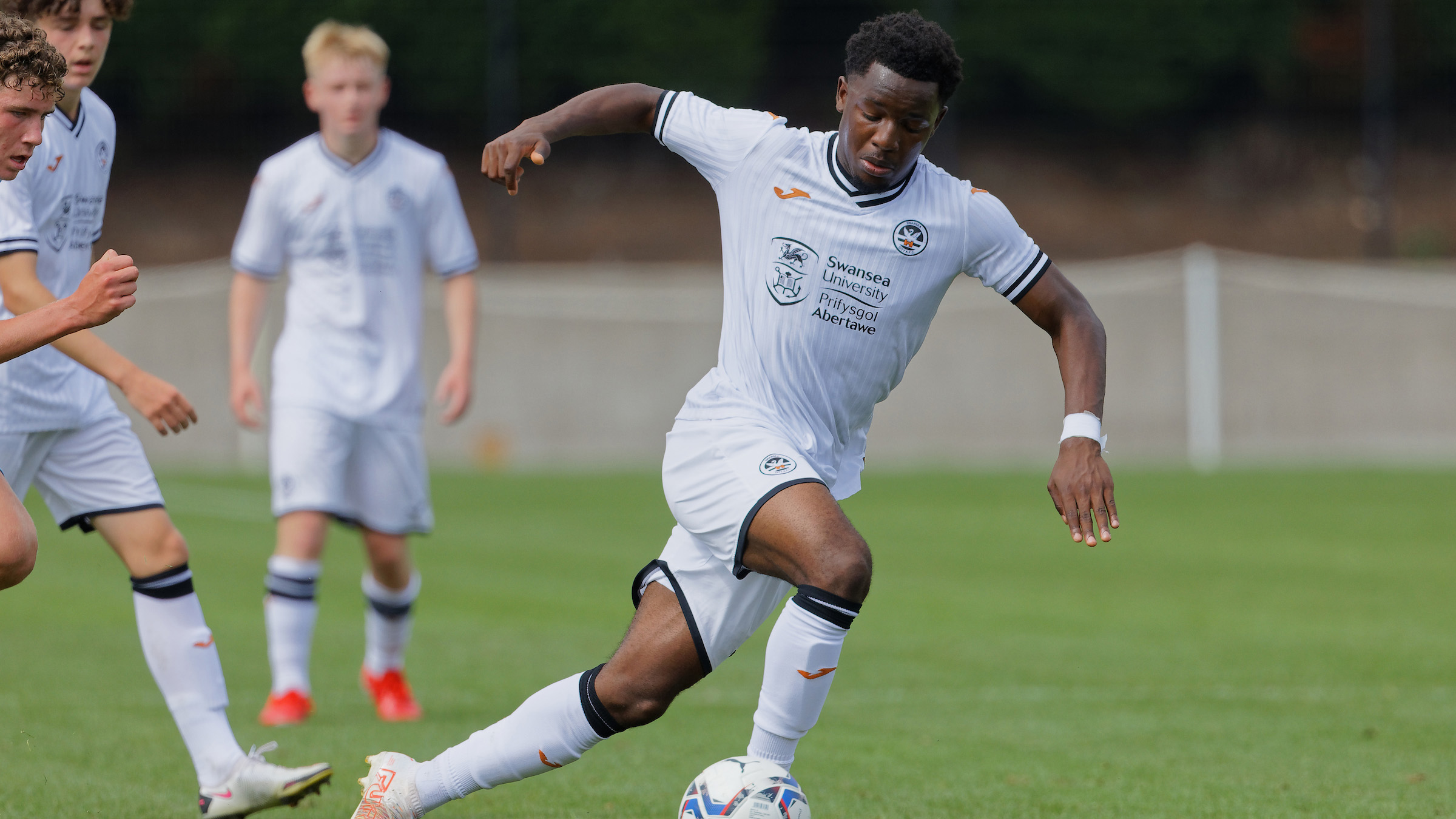 Anthony made six changes to his team from their last game at Peterborough United as he looked to phase players in, but he would lose defender Dan Watts after just 35 minutes due to injury.
He felt that it was important to give his players much-needed time on the field, while he was disappointed to lose Watts to injury.
"We needed some players to get some minutes under their belts," added Anthony.
"Some of the players are returning back from injury. In the case of Aaron Hillier and Dylan Perkins, it was important for them, we look forward to analysing that on Monday and we'll close the loop and work towards Charlton next Saturday.
"Dan Watts picked up an injury, we aren't quite sure of the extent of the injury, the medical team will obviously take a look at it. It was unfortunate to lose him early, he started the game quite brightly at full-back and he's been magnificent for us ever since he came up to the under-18s so it was disappointing to lose him early."
Swansea City Under-18s are back in Professional Development League action next week as they travel to Charlton Athletic on Saturday.