Byron Anthony | We lacked a killer instinct
25th September 2021
Under-18s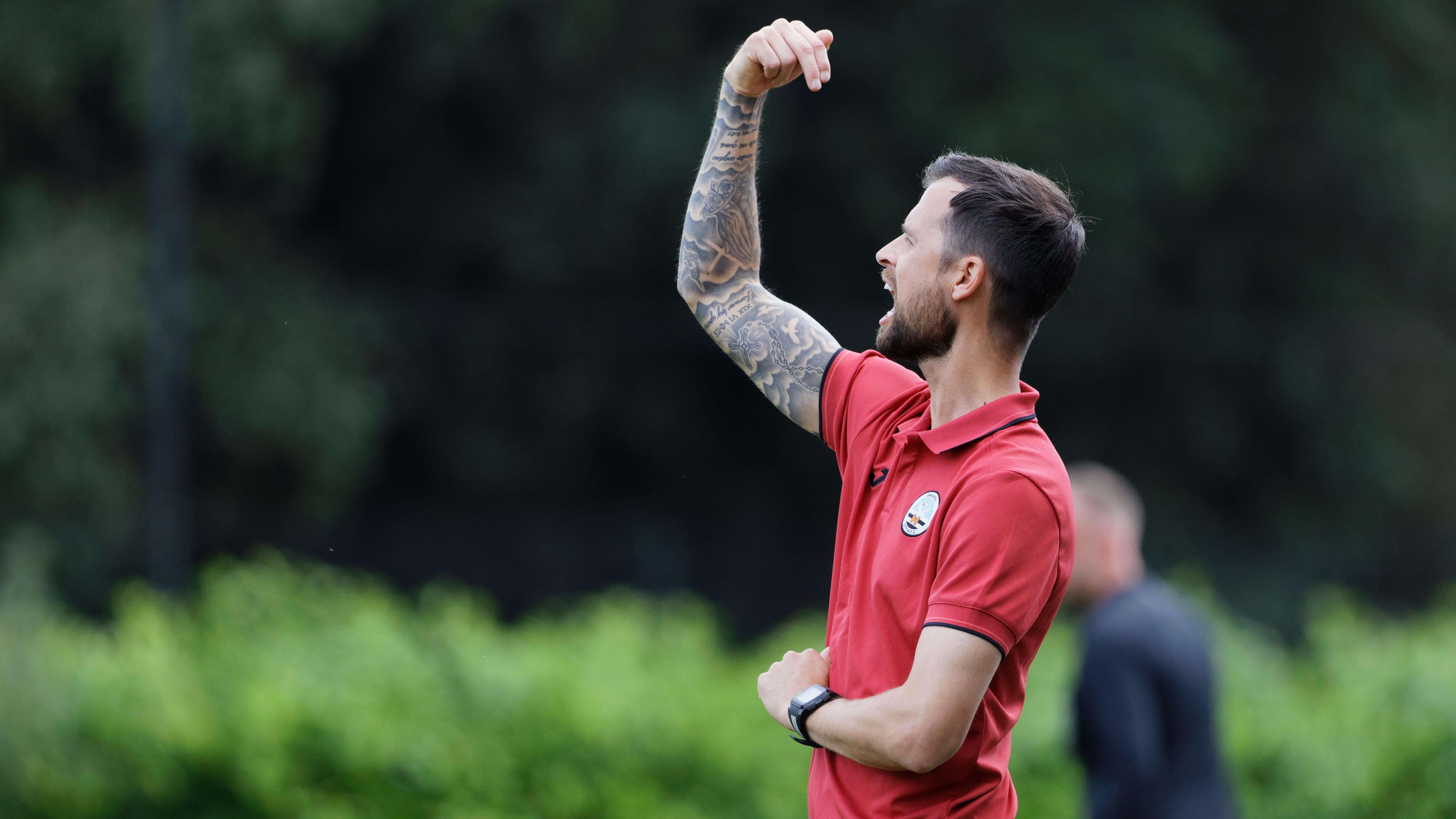 Swansea City Under-18s' coach Byron Anthony felt his side just lacked a killer instinct in front of goal after they suffered a 3-0 defeat at Charlton.
Goals from Daniel Kany, Jason Adigon and Henry Rylah handed the young Swans their first league defeat of the season.
Despite the result, Anthony was happy to see his side follow the philosophy laid out for them and felt they were unlucky not to have found the net themselves.
"When we look back at how we played, and the process both in and out of possession, I think we were excellent for large parts of the game, we just didn't have that killer instinct in the final third," Anthony said.
"The boys trusted the process and they built extremely well from the back, they played some really good football into midfield and out of midfield into the creative areas, but we couldn't quite conjure something up in the first half.
"We lose a goal in the first half through our own downfall really, obviously trying to play which we get our players to do at all times when they can which gives the ball away in the centre of the defence and their striker breaks away and scores a good goal.
"To be fair, it's what we ask our players to do, to trust being in possession and it's unfortunate that it happens, so we go into half-time 1-0 down when we should probably go in with the lead.
"It wasn't that type of game where you look like you've lost 3-0, there are areas of the game we can see coming together nicely.
"I'm sure in the coming weeks we will be able to knit all this together across all the thirds of the pitch, and we will be able to regularly put together games where we play well and score goals.
"It's still early days, we've got a new group that are learning how we operate and how things go, it's a little bit unfortunate that today we didn't put the ball in the net. Football tells you that if you don't score the opposition will probably score at some point, but that's the way it goes.
"We're only four games in so it's a case of keep doing what we are doing, believe in it and keep improving in the areas we are not as strong in yet; individually and as a collective.
"For me it's about trusting what we do and making sure the players don't vary from what we do, if we do go way from it I'll be disappointed, but today that wasn't the case."
Swansea City Under-18s next fixture is at home to Millwall next Saturday.