Ceri Phillips pleased to make it two from two against resolute Barry side
20th September 2022
Women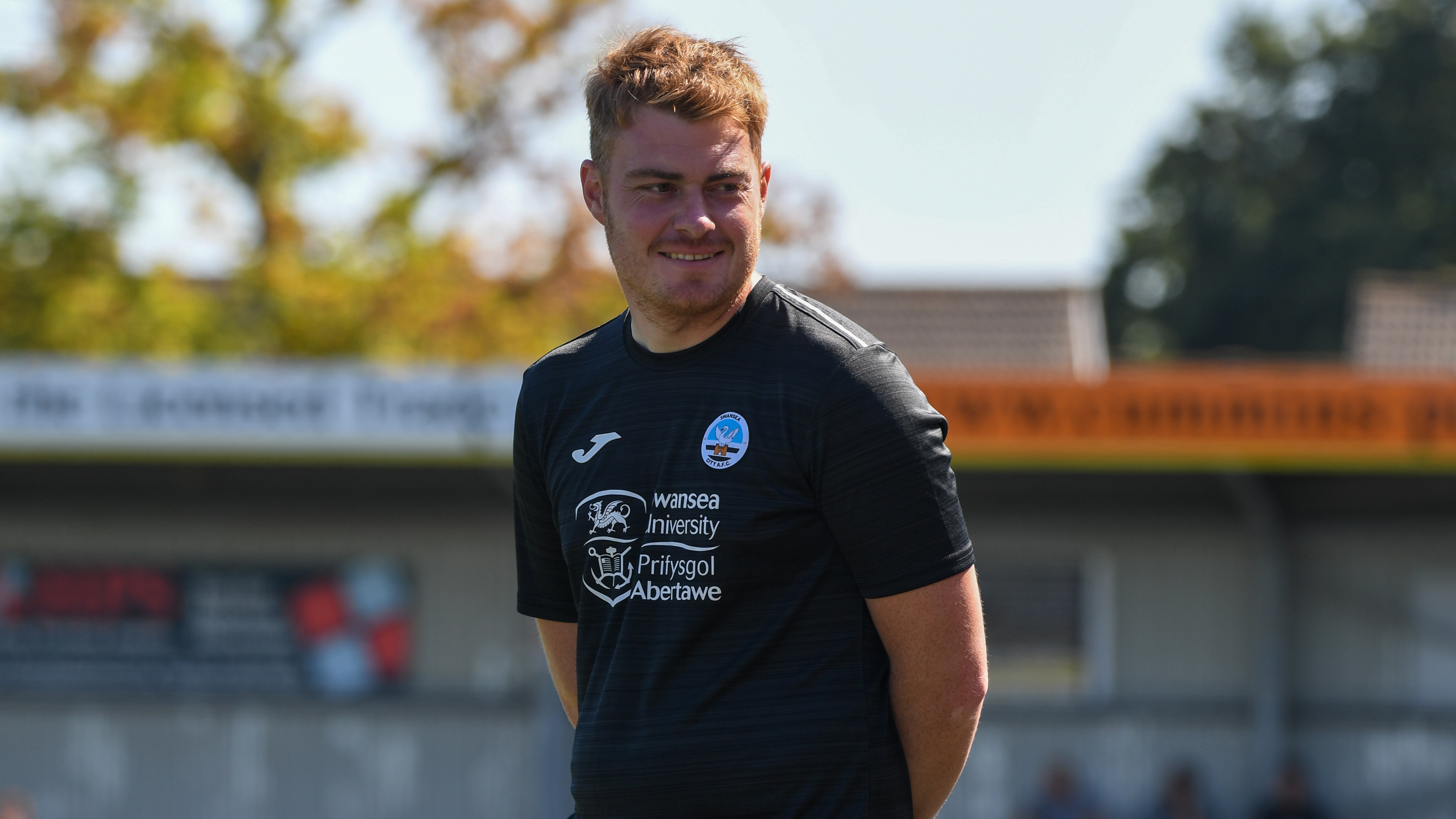 Swansea City Ladies head coach Ceri Phillips was pleased to see his side maintain their perfect start to the new season with a 1-0 win against a resolute Barry Town United Ladies side in the Genaro Adran Premier.
The Swans found themselves ahead early in the first half thanks to a spot kick from Stacey John-Davis, with Monet Legall having been brought down by the Barry goalkeeper.
Swansea controlled the game throughout, with the ball spending very little time in the Swansea half, but a determined defensive performance from Barry managed to keep the deficit to just one.
Phillips was delighted to maintain his side's perfect start, but felt that his side had plenty they could learn from the contest.
"It feels really good to have started the season strongly," said Phillips.
"It's two wins from two, and two clean sheets with that as well. We pride ourselves on, for all the possession we have, making sure we keep things tight at the back as well, so we're really happy to keep a clean sheet.
"We felt we controlled the game and moved the ball really well in the second half against a resolute and determined Barry side.
"Barry were really resolute and stubborn in their defence, it gave us a different proposition to what we faced against Cardiff Met and what we've experienced as a group so far this summer, but it's something we imagine we will encounter again through the season so it was a good opportunity for us to work on a couple of things.
"We'll learn from what we could have done better but all in all we controlled the game, I felt we played most of the game in the opposition's half, throughout the game I don't remember Claire Skinner in goal having much to do.
"We did well second half, we could have been a bit more clinical in front of goal, it was a frustrating afternoon but all in all you can't complain with a win and a clean sheet.
"Our possession stats would probably have been at the highest they will be all season, I felt that we could have moved the ball a bit quicker across the pitch in the first half, but in the second half we were a lot better.
"Defensively we looked tight, when we did give the ball away we worked hard to get it back which is a key part of what we want to do in this team."