Ceri Phillips | Semi-professional status opens up endless possibilities
13th September 2023
Women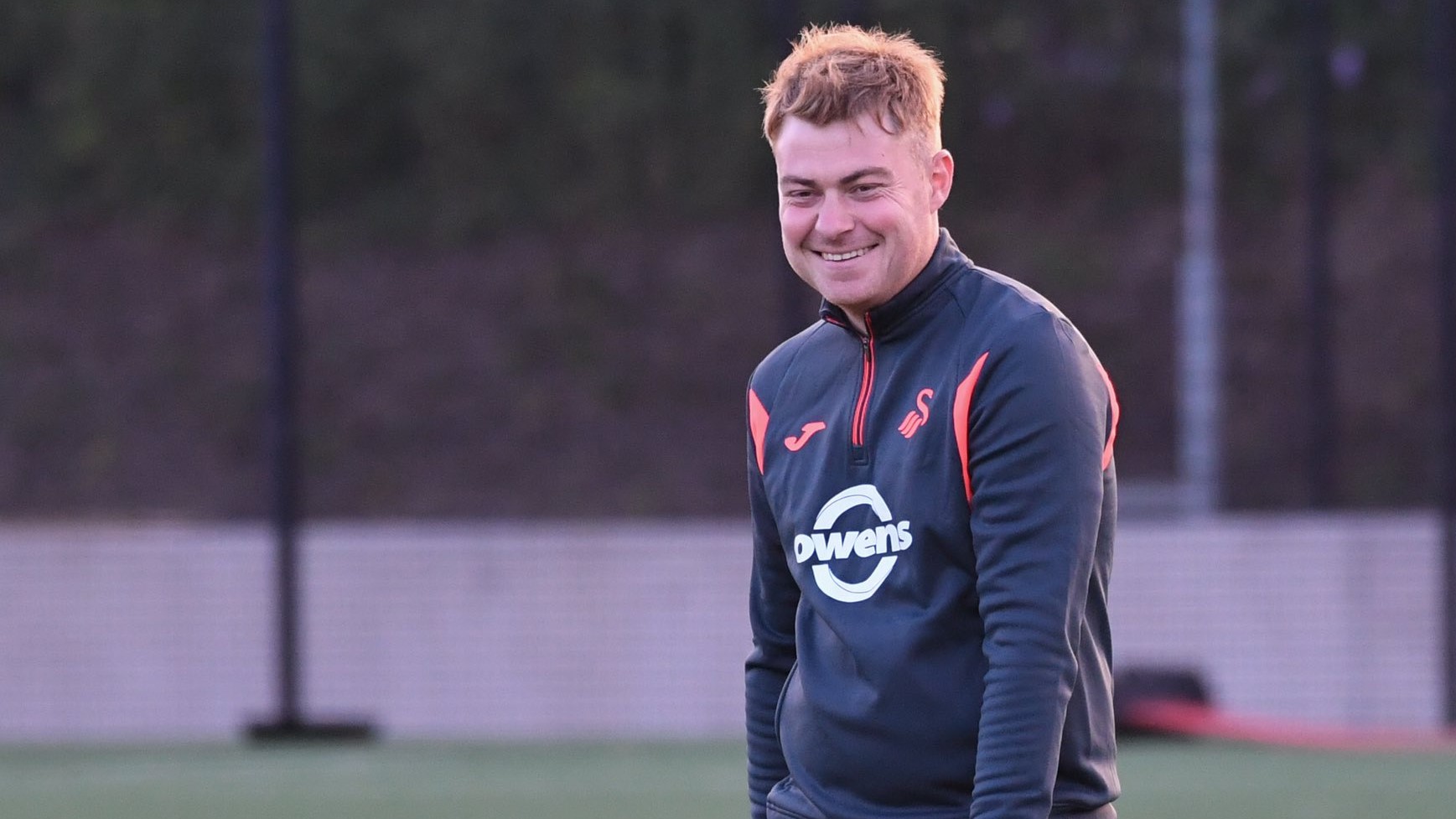 Swansea City Women head coach Ceri Phillips is excited by his side's move to a semi-professional outfit and feels the numerous benefits of the move open up endless possibilities for the future.
The club announced the women's team had formally being brought under the umbrella of Swansea City's football department in August, and the impact of the change has been felt already.
Players now enjoy increased training hours and access to further training facilities. The club has appointed a strength and conditioning coach, while they also have the use of the Swansea City team bus to support travel to matches.
Phillips is delighted with the way the players have embraced the new opportunities, and is excited for the future.
"It's fantastic for all the players to have the opportunity to become semi-professional, it's massive step forward for everyone at the club, and obviously for women's football in Wales," said Phillips.
"You have to give massive credit to everyone who has been involved in Swansea City Women over the years and the hard work which has gone in to getting the club to where it is today.
"The opportunities which will come on the back of this will be endless, and now it's all about making the most of these fantastic developments. It's about putting things into practice, doing the right things on and off the pitch and representing the club professionally in everything we do.
"The change to semi-pro status sees an increase in available training hours for the players and an increase in available facilities, as well as the support that is now available to them.
"The players have made, and continue to make, considerable sacrifices to make training sessions after work and balance the demands of their work and family lives with their desire to play football.
"So the access to improved facilities and increased training time is really exciting in terms of helping the players raise their performance levels and individuals.
"We owe a huge thanks to everyone involved with the Swansea City Women set-up and the wider club, particularly the support of Andy (Coleman, Swansea City chairman) and Paul (Watson, Swansea City sporting director).
"Obviously there is an expectation now from myself and Ian (Owen, Swansea City Women general manager) to make sure the players are adhering to the values of the club and representing the club in the best way.
"Now more than ever there are places up for grabs and competition for those places, there is accountability and duties the players have to follow.
"They've done that really well in the past and have handled the transition really well. It bodes well for the future."