Ceri Phillips | We did not perform to the level we expect of ourselves
25th September 2022
Women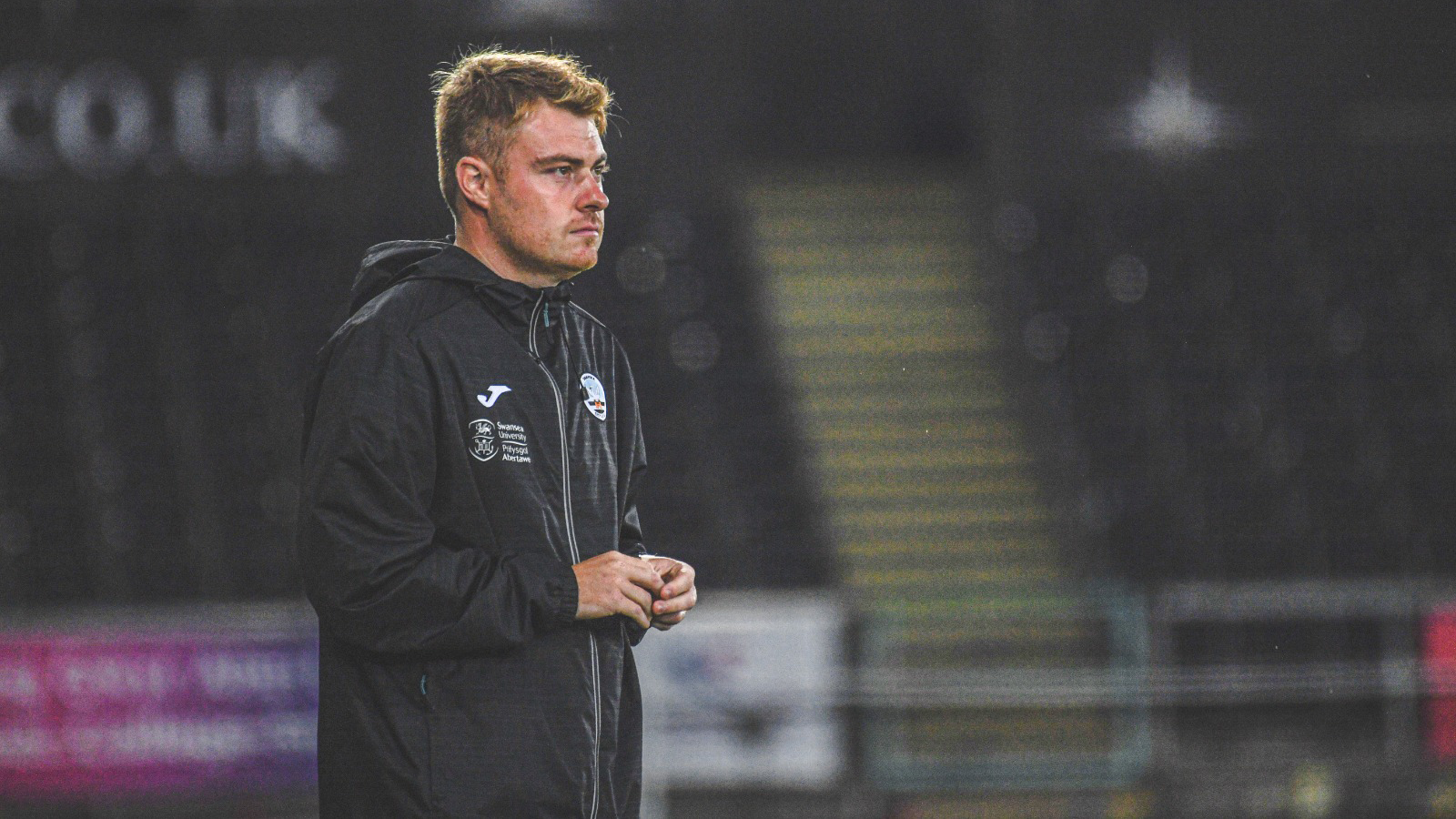 Swansea City Ladies head coach Ceri Phillips admitted his side had not performed to the level they expect of themselves as two first-half goals saw them suffer a first defeat of the league season at Cardiff City.
Despite a strong start to the first half, the Swans would concede two goals within 14 minutes, Phoebie Poole netting twice.
The Swans came out strong in the second half, with Katy Hosford and Shaunna Jenkins striking the crossbar but could not find a way back into the game.
Phillips felt his side failed to live up to what is expected of them, and had given themselves too much to do having not made the most of a dominant start to the contest.
"Ultimately we gave ourselves too much to do after the latter part of the first half," said Phillips.
"Obviously we are disappointed to lose, I think we started the game really well, in the first 15 to 20 minutes we controlled the game and we were first to everything. But, as football can do, there was a shift in momentum.
"We allowed them to get on top and Cardiff were in full control of the second part of the first half when the two goals came in and we were playing catch up for the rest of the game.
"I felt like we had a better reaction in the second half, but against a good team like this, when they are 2-0 up they are more than adequate to keep things tight and protect their lead.
"In the second half we had a hatful of chances, we hit the bar a few times, but we still didn't quite live up to the expectations of what this group is all about.
"We did react a bit better in the second half and started to do the basics again, we did have more of the ball and a bit more control of the game but ultimately we gave ourselves too much to do.
"We'll be looking to get straight back on track, this game might just be a small little blip in a long season ahead, so we turn our attention straight to Pontypridd, we'll look to right this in the week and finish this with three points before a break for the cup the week after."